Set in Hollywood's Golden Age, the limited series also features Dylan McDermott, Holland Taylor, Joe Mantello, and more.
Jurors weighing rape and sexual assault charges against former movie producer Harvey Weinstein began their third day of deliberations in criminal court in Manhattan on Thursday.
People on the Chinese social media site Weibo balked at the low number. "Is this missing a few zeros?" one asked.


In just over a year, he'd become perhaps the most unmissable young rap star in New York City.

RELATED ARTICLES
The horrors of Nazi occupation in World War II are seen through the eyes of a Soviet teenager in Elem Klimov's newly restored "Come and See," from 1985.
It was a busy night for Justin Bieber on the second episode of his Late Late Show takeover stretch on Wednesday (Feb. 19). After helping host James...
A defanged and updated version of Jack London's classic novel doesn't lack for excitement.
The show treated fans to flashbacks of their favorite characters, budding romances, and lots of emotional moments.


Mexican President Andres Manuel Lopez Obrador on Thursday said he is not aware of an investigation into his predecessor, Enrique Pena Nieto, after a media report that law enforcement authorities are probing the former leader. "There is no investigation that I know of against the former president Pena Nieto," Lopez Obrador said in his daily morning press conference. Wall Street Journal, citing a judicial source, on Wednesday reported law enforcement authorities were probing Peno Nieto as part of an inquiry into corruption case of Emilio Lozoya, the former chief executive of Mexico's state oil firm Petróleos Mexicanos, or Pemex.


A consultant for Burisma with links to Hunter Biden approached a top State Department official in June 2016 to discuss "troubling events" in Ukraine, according to newly released State Department emails.Consultant Sally Painter of Blue Star Strategies was at the time working with Burisma, the Ukrainian natural gas company, to quash corruption investigations into the firm. Painter approached then-deputy secretary of state Tony Blinken at an event for the Truman National Security Project, and sent an email to Blinken's top aide three days later requesting a second meeting with the deputy secretary."Per my conversation with Tony at the Truman event, [Painter's Blue Star partner] Karen Tramontano and I would like to have a brief coffee with Tony at his earliest convenience regarding some troubling events we are seeing n [sic] Ukraine," Painter wrote in a June 27, 2016 email first reported by the Daily Caller.The email shows an instance of Burisma's efforts to contact State Department officials at the same time it was being investigated for corruption. However, the email does not specify whether Painter discussed Burisma with Blinken. Other emails show that Tramontano had been in contact with the state department specifically regarding Burisma.Painter and Hunter Biden both served on the board of the Truman Project, a D.C.-based liberal think tank (Biden left the Project in 2019). The New Y
We've never seen a planet quite like Freecloud on Trek, but we have most definitely seen the ex-Borg Picard runs into while he's there.
Ethiopia's government on Thursday assumed custody of a priceless 18th-century crown that a former refugee had kept hidden in his apartment in the Netherlands for two decades. The handover took place at a ceremony in the capital, Addis Ababa, attended by Prime Minister Abiy Ahmed and Sigrid Kaag, the Dutch minister for foreign trade and development cooperation. Sirak Asfaw, the one-time refugee who is now a Dutch citizen, fled Ethiopia during the late 1970s during the so-called "Red Terror" purges.


A summer of surfing at a seaside town takes a dark twist but offers the wisdom of celebrating challenges in one's own way.
Michael Imperioli stars in a Bruno de Almeida film featuring faded European glamour not pinned down by time or place.
Donald Trump delivered a stumbling, incoherent and at times outright fictitious re-election rally addres in which he complained about a dog's media coverage and appeared to approve calls to imprison Hillary Clinton.The dark, grievance-filled speech to supporters, delivered at the Arizona Veterans Memorial Coliseum in Arizona, was followed by a tweet which appeared to suggest he may pardon convicted friend and former advisor Roger Stone.


In her new memoir, "Brother & Sister," the actor opens up about her family.
The stage adaptation of the 1985 film stars Olly Dobson and Roger Bart.
The deaths came amid initial groups of passengers disembarking from the ship this week, and hundreds being evacuated back to the US.


They dubbed themselves The Band as an ironic inside joke, a nod to their status in the music industry as the anonymous guys who spent years backing...

RELATED ARTICLES
Two families flee communism in a handmade hot-air balloon in this cozily conventional thriller.
A romance threatens to derail a gifted teenager's college plans in this sassy-sexy drama.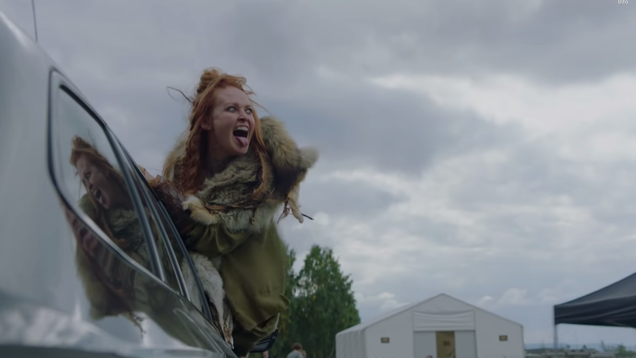 HBO has released a trailer for Beforeigners, a six-part sci-fi drama that debuted in Norway last year and is just now beginning a U.S. run. The high-concept tale, the first Norwegian-language series produced by HBO Europe, explores a world in which people from the Stone Age, the Viking Age, and the 19th century are…

Read more...



RELATED ARTICLES
Rapper Pop Smoke was shot and killed on Wednesday in a rented multi-million-dollar home in Los Angeles' Hollywood Hills, and police said they were searching for several suspects, at least one whom was armed and wearing a mask during the incident.

RELATED ARTICLES
Jurors in Harvey Weinstein's rape trial appeared to take a methodical approach in their deliberations on Wednesday, asking to review testimony from a former production assistant who says Weinstein raped her as well as from actress Rosie Perez.
The 20-year-old was killed in a home invasion in Los Angeles, days after his latest album debuted in Billboard's Top 10.
Secretary of State Mike Pompeo is condemning China for its decision to expel three reporters from The Wall Street Journal from the country."Mature, responsible countries understand that a free press reports facts and expresses opinions," Pompeo said in a statement on Wednesday. "The correct response is to present counter arguments, not restrict speech."This came after China's Ministry of Foreign Affairs said three journalists from the Journal would have their credentials revoked over the paper's recent headline, "China Is the Real Sick Man of Asia," The New York Times reports. The reporters weren't actually involved with the article, which was an opinion piece, but Beijing called the story "racist" and "malicious." The journalists, two of whom are American and one of whom is Australian, have been ordered to leave China within five days, although the Times notes it's not clear if that's possible, as one of is currently in Wuhan, the epicenter of the coronavirus.Journal editor Matt Murray called China's actions "harsh and unprecedented," saying the paper "will continue in the coming days to push for this action to be reversed." The Foreign Correspondents' Club also called the expulsion "an extreme and obvious attempt by the Chinese authorities to intimidate foreign news organizations." The Journal noted this is "the first time in the post-Mao era that the Chinese government has expelled multiple journalists from one international news organizati
The jury in former Hollywood producer Harvey Weinstein's rape trial resumed deliberations on Wednesday, as his lawyers failed in their effort to get a juror removed for writing a review of a novel partly set in the #MeToo era during the trial.
One ticket to Oslo, please.
Insider's latest poll shows stalling support behind Michael Bloomberg, with his dissatisfaction numbers spiking between New Hampshire and this week.


And meet the women who have dedicated their lives to fighting it
The debate was combative and punctuated by withering attacks from all sides on the newcomer onstage: the billionaire former Mayor Michael Bloomberg.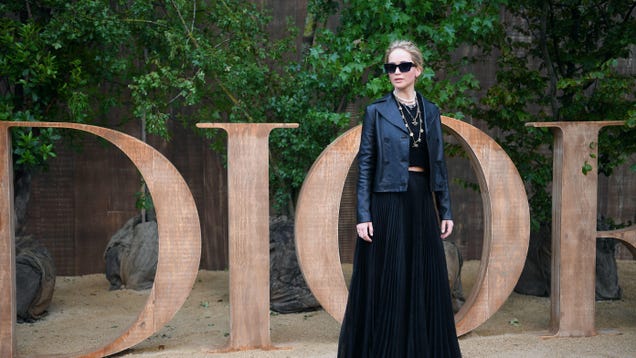 Adam McKay doesn't usually truck with metaphor. His recent run of political films—The Big Short and Vice most prominent among them—typically go for what The Simpsons dubbed the "superliminal" approach when it comes to getting relevant financial and historical information on the screen, as ably demonstrated here:

Read more...


Ms. Scott made a career of small, powerful roles in which she portrayed sharp but nurturing characters.
Russia on Wednesday warned Turkey against intervening in Syria as it blocked a UN bid to end the Damascus regime's brutal assault on the last rebel enclave. Syrian aid workers called urgently for a ceasefire and international help for nearly a million people fleeing the regime onslaught in the country's northwestern Idlib province -- the biggest wave of displaced civilians in the nine-year conflict. Turkey, supporter of some rebel groups in Idlib, has been pushing for a renewed ceasefire in talks with Russia, which backs the Syrian regime.


We're about to be seeing a lot more of J.Law again.

RELATED ARTICLES
The British royal family is discussing with Prince Harry and his wife Meghan the use of the word "royal" in their branding after they abruptly decided to start a new life in Canada.

RELATED ARTICLES
The jury in former Hollywood producer Harvey Weinstein's rape trial resumed deliberations on Wednesday, a day after the presiding judge took the former Hollywood producer's lead defense lawyer to task for writing an opinion piece about the case.
The former host of the hit reality show "Love Island" wrote the post after she was charged with assaulting her boyfriend, but was advised not to publish it.
Justin Bieber claimed, "My mind control is another specimen... I'm the Conor McGregor of entertainment!"


The post, released ahead of an inquest into her death, says her "future was swept from under my feet".
Ms. DuBois played Willona Woods on the 1970s TV show, and composed and wrote the theme song to "The Jeffersons."
They seem to be referring to to Biden's role in the Obama administration, which deported over 3 million people


The UN envoy to Syria said Wednesday that the country was on the brink of worsening violence after an exchange of threats between key players Turkey and Russia. Syrian aid workers have called for an urgent ceasefire and international help for nearly a million people fleeing the regime's onslaught in northwestern Idlib province -- the biggest wave of displaced civilians in the nine-year conflict. "I cannot report any progress in ending the current violence in the northwest or in reconvening the political process," Geir Pedersen told the UN Security Council.


Eugene Hernandez, the deputy executive director of Film at Lincoln Center, will take the reins from Kent Jones, who departed last fall.
Caroline Flack, 40, who died by suicide on Saturday, hosted "Love Island" from 2015 to 2019.