Seth Rogen stars opposite himself in this HBO Max original movie about a Brooklyn man united with his pickled great-grandfather.

RELATED ARTICLES
This week's standouts in streaming dance, plus something to get the kids involved and moving.

RELATED ARTICLES
Fresh outbreaks from Australia to Spain underscore the relentlessness of the coronavirus as infections top 18 million worldwide.


Rupert Young was director of U.K. mental health charity The Mood Foundation.
Donald Trump has maintained that the US is beating the rest of the world on the coronavirus death rate, even as thousands of Americans are still dying every week.Mr Trump's analysis, which he advanced during a discussion with Axios interviewer Jonathan Swan, is based on deaths as a proportion of cases but ignores deaths per capita — a measure that puts the US among the worst countries in the world.


Amid reports of an allegedly "toxic" environment on the set of The Ellen DeGeneres Show, frequent guest Katy Perry has stepped up to offer her support to the embattled talk show host.

RELATED ARTICLES
In "Migrations," Charlotte McConaghy's visceral reimagining of "Moby-Dick," a young woman documents some of the world's last surviving seabirds.
"I want to acknowledge that I have only ever had positive takeaways from my time with Ellen."
Since the global coronavirus pandemic, many musicians are accessorizing with something we should all be wearing -- a mask.

RELATED ARTICLES
A "hostile crowd" prevented Portland police from investigating a stabbing at the site of nightly racial justice protests and rioting on Monday. A woman had walked into Lownsdale Square park in downtown Portland and was taking photos or recording video just before 6:30 p.m. when an argument began between the woman and other people in the park. The woman who had been taking photos then brandished a knife and stabbed another woman in the chest.Officers were met with a "hostile crowd" on the scene and were forced to bring in reinforcements to the area. As police were trying to secure the crime scene, someone picked up the knife used in the stabbing and ran off with it, Portland police said. Supervisors made the decision to disengage after officers could not safely conduct an investigation in the presence of the crowd.The suspect fled the area but later returned and was interviewed by police. The victim, whom officers found a few blocks away at SW 5th Ave and SW Taylor Street, was taken to the hospital with non-life threatening injuries. The city has experienced months of rioting and unrest following the death of George Floyd, leading to the deployment of federal agents to the city. Rioters have repeatedly used violence to target the federal courthouse there, attacking federal law enforcement with various weapons including Molotov cocktails, and in some cases blinding officers with lasers.While Oregon elected officials demanded the removal of federal
Joe Biden's shortlist for vice president includes two prominent Californians — Sen. Kamala Harris and Rep. Karen Bass — and politicos in the Golden State are divided over the choice.


In the company's fiscal first quarter ended June 30, Sony's music operations showed the wear and tear of the economic downturn caused by the COVID-19 pandemic, with revenue declining 13.1%.
Independent polling firm Morning Consult shows Sen. Mitch McConnell with a commanding 53% to 36% lead over his Democratic challenger Amy McGrath.


He fled Iran's Revolutionary Guard. He exposed Australia's offshore detention camps — from the inside. He survived, stateless, for seven years. What's next?
In "Caste," the journalist Isabel Wilkerson looks to other countries' histories to show how our racial order is founded on a hierarchal structure of hereditary status.
In "After the Last Border," Jessica Goudeau offers a searing history of this nation's response to humanitarian crises while recounting the stories of two refugees.
In his latest book, Edward Ball retraces an ancestor's involvement with the Ku Klux Klan in order to shed light on the country's legacy of white supremacy.
In a gesture of reconciliation, two prominent Muslims who lived through deadly riots following the razing of a mosque in northern India in 1992 plan to attend the foundation-laying ceremony for a Hindu temple on Wednesday on the same site, they said. Prime Minister Narendra Modi, whose Hindu nationalist party has been leading the demand for a temple there dedicated to the god-king Ram, is expected to be the chief guest at the event in Ayodhya town. Construction was made possible by a verdict late last year from the Supreme Court of India awarding the disputed site to the Hindus, and the planned visit by the two well-known Muslims underscored an easing of animosity between followers of the two religious faiths in one of Hindu-majority India's most communally sensitive regions.


Kasey Kahl gained notoriety on season six of "The Bachelorette" when he got a tattoo in order to prove to Ali Fedotowsky that he was sincere.


Amid a global pandemic and diplomatic tensions, Chinese students in the US are feeling anxious.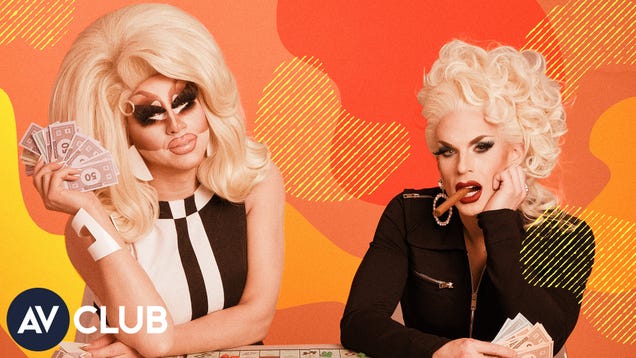 Together, Trixie Mattel and Katya Zamolodchikova have built a media empire out of their friendship. They've traded compliments and barbs for years on their YouTube series UNHhhh, have classed up Vice with The Trixie And Katya Show, and have even taken over Netflix's YouTube channel from time to time with their reviews…

Read more...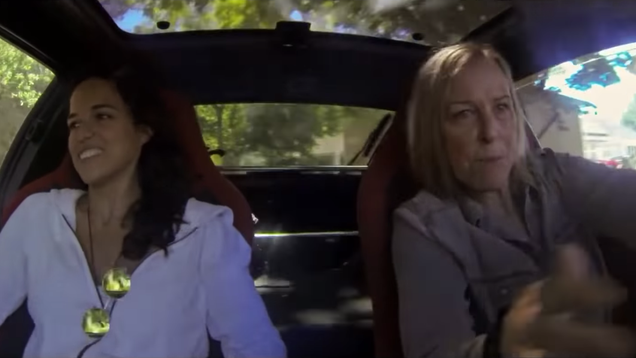 "There's no way to practice a car hit besides getting hit by a car," says one of the many daredevils featured in Stuntwomen: The Untold Hollywood Story, a bruising new documentary unpacking the precarious art of getting blown up, set on fire, and mangled in vicious car wrecks. Michelle Rodriguez, who's spent plenty of…

Read more...



RELATED ARTICLES
You only turn 94 once, so Tony Bennett's famous friends celebrated in style on Monday (Aug. 3), with sketches, songs and tributes from Bono, Stevie Wonder, Queen Latifah, Billy Joel and more.
Rep. Rashida Tlaib is facing a primary challenger and other races to watch during Tuesday's primary.


In "Inferno," Catherine Cho writes honestly of surviving postpartum psychosis.
White's new novel, "A Saint From Texas," traces the fates of Yvonne — who marries a French nobleman — and Yvette, who becomes a nun.
The actor had his first starring role in the 1967 Carl Reiner comedy Enter Laughing.
As if shooting "The Bachelorette" under quarantine wasn't enough drama, ABC's female-fronted reality show has been rocked by more real-life twists that will play out on-screen in the upcoming season. Over the weekend, rumors began to swirl that "The Bachelorette" lead, Clare Crawley, would be replaced by "Bachelor" alum, Tayshia Adams, when a Reddit user […]


The best-selling author talks about her latest book, "Midnight Sun," which retells "Twilight" from the vampire's perspective. Why now? "Because I finished it," she says.
Here's the play-by-play of how Ellen DeGeneres's rep as the nicest woman on TV has changed.


"Dave did everything he was supposed to do, but you did not," David W. Nagy's widow wrote in her husband's obituary.


Founder of fitness company Built for the Stage Joe Rosko hosts the weekly interview and exercise show.

RELATED ARTICLES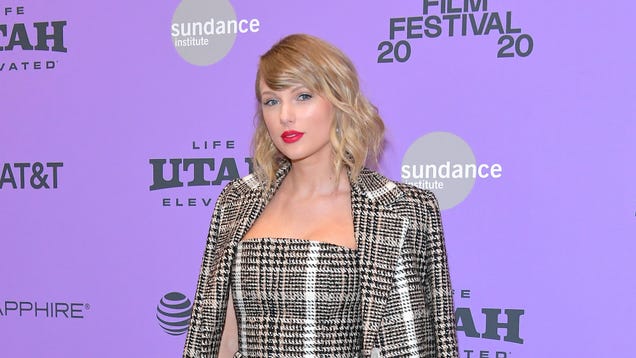 Taylor Swift framed her new album folklore and its surprise release as an expression of what she's been doing and thinking and feeling while in isolation because of the coronavirus, saying in her initial announcement post that she had a gut feeling that "if you make something you love, you should just put it out into…

Read more...



RELATED ARTICLES
The movie will also star Mario Lopez, Kelly Rowland, and Betty White.
Taylor Swift breaks the record for the most Billboard Hot 100 entries among women in the chart's 62-year history. Now with 113, as of the chart dated Aug. 8, she passes Nicki Minaj, with 110.
While most of the cruise industry remains on pause, some cruise lines have begun to resume operations in international waters.


During the coronavirus pandemic, when most of us are staying at home, we're going to spotlight products that you can enjoy from your couch, whether solo or in small groups, and leave out the rest. With that in mind, here are our picks for Aug. 3-9, including the best deals we could find for each.


Leon previously directed Brooks in Much Ado About Nothing.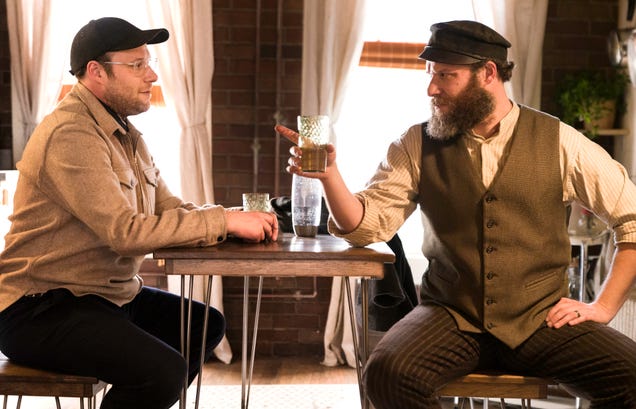 For much of his unlikely and surprisingly consistent career as a leading man, Seth Rogen has stuck with great success to the signature elements that made him pop out from the Freaks And Geeks cast: the deep voice, the guttural laugh, the self-effacing demeanor that occupies the exact intersection of stoner and nerd.…

Read more...


The double LP features piano and vocal pieces by composer Claudio Santoro.
Strahan, Sara & Keke aired during the third-hour block of Good Morning America until it was sidelined in March for COVID-19 coverage


Arizona Democrat Rep. Raúl Grijalva tested positive for the coronavirus on Saturday but is currently asymptomatic.


The actor died on Saturday after several months in hospice care in Los Angeles


"I think most physicians and prescribers are evidence-based and they're not influenced by whatever is on Twitter," Adm. Brett Giroir said.


Consider this a switcheroo for the ages.
The gap is larger now than it was before the civil rights movement. An NBC News analysis of census data shows the divide is widest in some metro areas.


White House trade adviser Peter Navarro publicly bashed yet another White House public-health expert on Monday while touting an unproven anti-malarial drug, saying he took "exception" to coronavirus testing czar Brett Giroir dismissing hydroxychloroquine as an effective coronavirus treatment.Days after CNN cut short a Navarro interview after he kept repeating the racist phrase "China virus," the network invited him on for yet another contentious segment that featured the combative Trump aide disseminating coronavirus disinformation.Navarro, who has been an outspoken proponent of hydroxychloroquine and has repeatedly attacked top infectious disease expert Dr. Anthony Fauci for warning about the drug's lack of efficacy, doubled down on his embrace of the drug while taking aim at Giroir."One of the president's chief advisers on the coronavirus pandemic, Adm. Giroir, he said given five studies now that have found the drug hydroxychloroquine—that there's no proof that it helps with COVID-19 patients," host Jim Sciutto noted. "I just wonder, given your past public support for it, is it time for the administration to focus on proven treatments for COVID rather than one that has not been proven?"Navarro—who recently groused that the government is "sitting on millions of doses" of the drug—shot back that he takes "exception to Giroir's analysis, adding that the HHS official "hasn't looked at the data" within the past two weeks."It's his job to look at data," Sciutto interjected.After demanding that C
The world premiere of the Tony Award-winning musical opened at Arena Stage July 30, 2015.
Will Ferrell and John C. Reilly star in Holmes & Watson as the legendary detectives in a funny and surprising take on the team's pairing. Really, though, it's more about the chemistry between the actors, who previously starred together in Talladega Nights: The Ballad of Ricky Bobby and Step Brothers, as it is about any sort of mystery. (By the way, Reilly also appeared in a cameo role in Anchorman 2: The Legend Continues, which featured Ferrell in the starring role.) Two upcoming comedies offer new different, surprising takes on material that has been previously told. The third is a sequel that may be the final installment in a long-running series and may offer a big surprise in its resolution. Here's what we know about three movies that we hope will amuse us...
Read More