Tourism is vital to the Caribbean but visitors are absent amid the coronavirus pandemic.



RELATED ARTICLES
Kante brought Guinean, and Mandingo, culture to the world. He was called an ambassador of Afro-Pop music.

RELATED ARTICLES
Despite several weeks of warnings from health officials to follow "social distancing" measures and wear face coverings in public, Americans across the US crowded beaches and parties over Memorial Day weekend, among the first tests of a post-quarantine return to "normal" amid the coronavirus pandemic, as officials end "lock-down" measures to reopen their states.Video from a Volusia County Sheriff's Office helicopter on Saturday captured dozens of people blocking traffic near Daytona Beach, Florida, where officials required visitors to wear masks but have resigned that the mandate is "not realistic" or enforceable in large crowds.



RELATED ARTICLES
The United States is likely to impose travel restrictions on Brazil on Sunday, a top White House official said after the South American nation became the world No. 2 hot spot for coronavirus cases. National security adviser Robert O'Brien told CBS' "Face the Nation" there will likely be a decision to suspend entry for travelers arriving from Brazil. "We hope that'll be temporary, but because of the situation in Brazil, we're going to take every step necessary to protect the American people," O'Brien said.


The animated film follows a gay man's journey into acceptance as he prepares to move into a city with his boyfriend.
Chinese President Xi Jinping said China's annual economic growth target could have been set around 6% had the new coronavirus epidemic not happened, according to state media reports on Saturday. The Chinese government on Friday omitted a gross domestic product (GDP) growth target for 2020 in its yearly work report unveiled at the start of the annual meeting of parliament, citing uncertainties brought on by the epidemic. "If the epidemic hadn't happened, under general circumstances, the GDP growth target would be set around 6%," Xi told a parliamentary group discussion on Friday, according to state media.


Some communities across California are beginning to reopen, just in time for Memorial Day weekend. But with more than 88,000 confirmed cases statewide, some are going against the advice of the governor and health officials.


"Isolating cases, tracking contacts, all of those things we're talking about now, we really should have been talking about in January," Beth Cameron said on Yahoo's "Skullduggery" podcast.


Superstar artists from the Big Machine Label Group have joined forces for a powerful rendition of the National Anthem.
Music fans voted for BTS member Suga's most recent mixtape project, "D-2," as their favorite new release from the past week.
While various parts of the country are beginning to open up again for the holiday weekend, artists are still staying busy entertaining fans the week of May 25.
Billboard has compiled an ongoing list of major concerts and events that have been postponed or canceled due to the outbreak.
Yeah Yeah Yeahs singer Karen O recently shared a video of herself wildly performing the band's 2006 song "Phenomena" in a closet decorated with gold tinsel and a laptop broadcasting Nick Zinner on guitar.
As long as no one has to go up against the Other Mother.
A moderate 5.6-magnitude earthquake rattled New Zealand's North Island early Monday but failed to crack Prime Minister Jacinda Ardern's trademark composure as she conducted a live television interview. The quake struck just off the coast before 8:00 am local time (2000 Sunday GMT) at a depth of about 52 kilometres (32 miles) near Levin, about 90 kilometres north of Wellington, the US Geological Survey said. St John Ambulance and New Zealand Police both said there were no initial reports of injuries or damage.


* Trump spends second day on golf course as toll nears 100,000 * China raises US trade tensions with warning of 'new cold war' * Coronavirus US live - rolling report The White House on Sunday accused China of a cover-up that will "go down in history along with Chernobyl", ramping up efforts to deflect attention from a Covid-19 death toll in the US fast closing on 100,000.Robert O'Brien, Donald Trump's national security adviser, made the claim on two political talk shows, saying Beijing gave "false information" to the World Health Organization (WHO) at the start of the year and alleging that stonewalling of an investigation into the origins of the pandemic has cost "many, many thousands of lives in America and around the world".On Saturday Mike Pence, the vice-president, told Breitbart News that China had "let the world down" and insisted the WHO was "their willing partner in withholding from the US and wider world vital information about the coronavirus".The Trump administration has become increasingly keen to move attention away from its handling of the pandemic, which has seen more deaths in the US than any other nation and a broken economy including soaring unemployment that another senior adviser told CNN would still be "in double digits" by the 3 November presidential election.O'Brien dampened speculation that the administration might seek to delay that election. But as China warned that Washington's "lies" were "pushing our two countries to the brink of a new cold war", he we
A temporary worker employed by Adecco at the Nike facility died after contracting COVID-19, according to ProPublica.


Incorporating electric instruments and elements of Western pop, he gave many Western listeners an accessible introduction to African music.
Take a look at some nonfiction, military titles that have made a cultural impact and appeared on our best-selling books list over the years.        
The series, which kicked off in February of this year, will now continue in 2021.
President Trump said Friday that he wanted state governors to allow the nation's houses of worship to reopen "right now" despite the ongoing health risks from the coronavirus pandemic posed by large gatherings of people.



RELATED ARTICLES
Brazil is now the epicenter of the coronavirus pandemic in Latin America, with a rocketing death toll and leadership crisis.



RELATED ARTICLES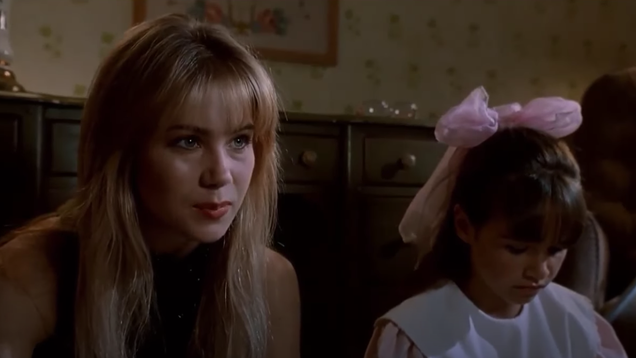 Uh oh, the mean old version of Don't Tell Mom The Babysitter's Dead from the '90s with Christina Applegate just passed away from a heart attack and our summer is going to be ruined! Our only hope, as ridiculous as it may seem, is to stuff the original Don't Tell Mom The Babysitter's Dead in a trunk, leave it at a…

Read more...


National guidance is vague and few states have fleshed out when and how they would restrict activities in the event of a new outbreak.


The most recent computation by NBC News found that as of May 11 at least 27,000 older Americans who were residents of long-term care facilities had died.


A man in Charlotte, North Carolina, died when a tree crashed into his home, and in Lancaster County, South Carolina, a utility pole and tree fell on a driver's truck, killing him.


Plays in the House Teen Edition is a spinoff of Stars in the House, the daily series created by Seth Rudetsky and James Wesley to benefit The Actors Fund.
'It's Always Sunny in Philadelphia' will address the coronavirus pandemic in the comedy's 15th season.


Just days ago, scientists leading the University of Oxford's coronavirus vaccine development expressed optimism about their progress — more than 1,000 people in the United Kingdom have been inoculated already, and 10,000 more will be given the vaccine in May and June. But there's some cause for concern, The Telegraph reports.Professor Adrian Hill, director of the University's Jenner Institute, said what was formerly an 80 percent chance of developing an effective vaccine by September — possibly in time for a potential second wave of infections — has dwindled to 50 percent. That's not because the team no longer believes in its work, which is reportedly still going well. Instead, the U.K.'s infection rate decline may make it tough to gauge the vaccine's efficacy. "It's a race against the virus disappearing, and against time," Hill said.Hill only expects fewer than 50 of the 10,000 trial volunteers to catch the virus, which has faded since the U.K. and other countries implemented strict lockdowns, and if it turns out that fewer than 20 test positive, the study's results may be useless.The vaccine showed promise when it was tested in six rhesus macaque monkeys earlier this year, but it will obviously need to show that it provides the same protection in humans before it can be distributed.More stories from theweek.com There's always a bigger scandal How pandemics change society We should be gratef
A catastrophic gush of water wipes out a community in Midland County, Michigan. And no one saw it coming.


The daily coronavirus death toll increased slightly though the trend continues down, Gov. Andrew Cuomo said Sunday. Cuomo said the state was now "decidedly in the reopening phase." The latest tally from Cuomo came as the nation's death toll from the coronavirus was approaching 100,000 on the eve of Memorial Day.


A reasonably satisfying finish, with some strong De Palma-style theatrics, exposes season two as a slick thrill machine first and foremost.
The lawyer representing Tara Reade announced he is no longer taking her on as a client.Doug Widgor said the decision to drop Ms Reade as a client was not reflective of his views on the veracity of her claim that 2020 election hopeful and former Vice President Joe Biden sexually assaulted her.



RELATED ARTICLES
The wrestler turned Netflix Reality TV personality had posted about online bullying before she died.
The sudden death of Hana Kimura, a 22-year-old professional wrestler and a cast member in the popular Netflix reality show "Terrace House" shocked fans and raised concerns over cyber-bullying after reports she was harassed on social media.

RELATED ARTICLES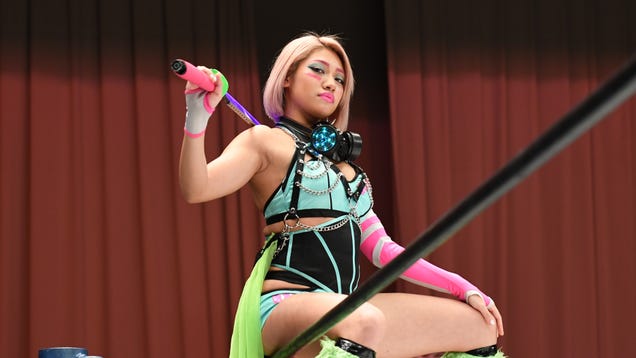 Hana Kimura has died. A prominent performer on Japan's pro wrestling circuit, Kimura was also a cast member on the most recent season of Netflix's reality dating series Terrace House. Per Variety, no cause of death has been released, although unofficial translations of social media posts made shortly before her death…

Read more...


From Shakira's return to 'The Voice' to a new, star-studded version of Diego Torres' "Color Esperanza."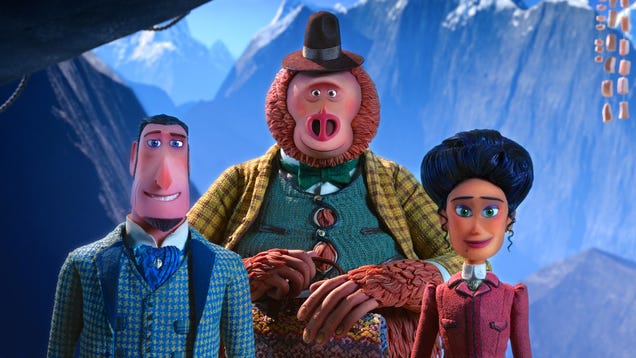 At this point, we've seen a couple different variants on the ever-fun "stuntpeople stage a fight on TikTok" challenge, as a variety of talented performers simulate a series of first-person fistfights with their colleagues and friends. But while watching Zoë Bell face off against Lucy Lawless and Margot Robbie is…

Read more...


London-based Nigerian singer Nissi, who is the younger sister of Burna Boy, delivered an encouraging message to those struggling with the coronavirus pandemic during her Billboard Live At-Home Performance.
Alex knows the jig is up with Walter, and so must shift into a desperate, improvised Phase II.

RELATED ARTICLES
What will you be bumping to as you ring in the three-day weekend? Vote!
If the world is to gain access to a vaccine for COVID-19, there's a good chance it will pass through the doors of Serum Institute of India. Serum Institute, the world's largest manufacturer of vaccines by volume, is working on several candidates for the novel coronavirus - including potentially mass-producing the AstraZeneca/Oxford university one that has garnered global headlines - as well as developing its own. The efforts are partly being shepherded by Umesh Shaligram, the head of research and development.


Musician Mory Kante, who helped win African music a global following, has died in the capital of his homeland Guinea at the age of 70, his agent said on Friday.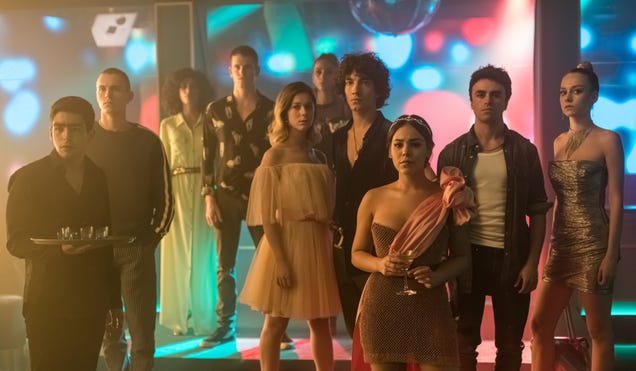 As long as there are still breathing bodies and mild motives for murder, Netflix's Spanish teen soap Elite will always have a reason to come back. The streaming platform has renewed the popular drama for a fourth season, confirming the news through the most popular (and just about only) method of celebration these…

Read more...



RELATED ARTICLES