At two of the world's biggest coal mines, the finances got so bad that their owner couldn't even get toilet paper on credit. Warehouse technician Melissa Worden divvied up what remained, giving four rolls to each mine and two to the mine supply facility where she worked. Then mine owner Blackjewel LLC filed for Chapter 11 bankruptcy protection on July 1.


In what has been an active weather week across the Midwest, more thunderstorms are expected to fire up once again late Saturday afternoon through the overnight hours.An area of low pressure is expected to track out of the northern Plains and into the Midwest through the day, acting as a focal point for thunderstorm activity late in the afternoon.Thunderstorms are expected to fire up along a frontal boundary extending east from the center of low pressure that will set up in southern Minnesota and central Wisconsin. As the afternoon progresses through the evening and into the overnight hours, individual thunderstorms are expected to congeal into an organized complex of thunderstorms as they track south and eastward into portions of Iowa and southern Wisconsin.Storms may have enough energy through the overnight hours to continue to produce localized gusty winds and torrential downpours into northern Illinois before sunrise on Sunday.Many Midwestern cities that are under the threat for severe weather Saturday have observed above-average rainfall totals through this point in September. This includes the cities of Minneapolis, Des Moines, Iowa; and Madison, Wisconsin.Travelers along interstates 35, 80 and 90 may face travel issues if traveling late in the day or overnight and are urged to take necessary precautions to avoid these hazards.Be sure to slow down to minimize the risk for hydroplaning when traveling at highway speeds, and never drive through a flooded roadway. It only takes about 6 inches of moving water to swe
In the new film, a visit from the king and queen upends Downton. In reality, a royal coming to stay could be even more dramatic.
Broadcast primetime live same-day ratings for Thursday, September 12,…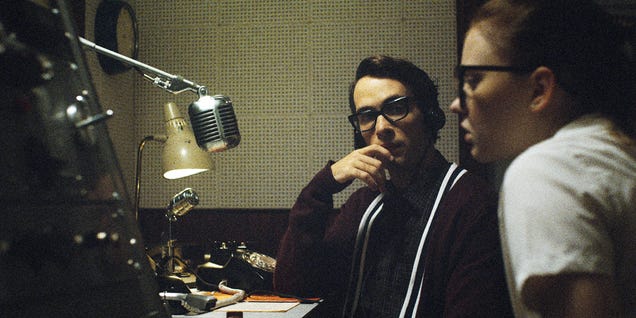 Fall is on its way—The Onion's own Mr. Autumn Man has declared it so. And with the cooler weather and shorter days comes the advent of what social media has collectively dubbed "spooky season," the extended Halloween celebration that now extends well into September (not that we're complaining, just an observation). To…

Read more...