Much of the Democratic Party's agenda hinges on the Senate Republican leader, even if Democrats manage to win back the White House in 2020.



(Second column, 7th story, link) Related stories:
Largest Trump message board 'quarantined' by REDDIT......
Canada teams with tech giants to counter 'extremist content'...
FACEBOOK acting like country -- not company...



Advertise here



RELATED ARTICLES
Stephen Lam/ReutersFacebook's chief executive appeared on stage Wednesday to shore up his company's arguments against looming regulatory threats just hours before one of those threats, Sen. Elizabeth Warren, was due to take the stage with a grab bag of other presidential hopefuls.

In conversation with honorary Harvard professor and former White House regulatory official Cass Sunstein, Zuckerberg outlined Facebook's support for some regulatory proposals while making clear the company's deep disdain at the idea—espoused by Warren in particular—that big tech be broken up. The conversation took place at a festival held by the Aspen Institute, a centrist think tank.

Zuckerberg called Sen. Mark Warner and Sen. Amy Klobuchar's Honest Ads Act, which would regulate online campaign ads in a bid to weed out disinformation from foreign actors, "a good floor for what should be passed," adding that Facebook is already complying with many of its requirements. "Having a bill like that passed as a floor would be positive," Zuckerberg said. 

Read more at The Daily Beast.

Got a tip? Send it to The Daily Beast here


The Senate passed its own bill Wednesday aimed at addressing the humanitarian crisis on the border. Republicans say Democrats have no choice but to swallow it.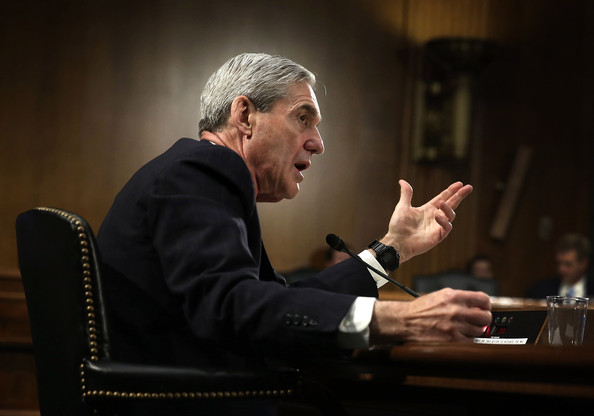 (First column, 3rd story, link) Related stories:
Dems pull him back in!



Advertise here



RELATED ARTICLES
Chip Somodevilla/GettyNow that two congressional committees have subpoenaed Special Counsel Robert Mueller to testify, what are the key questions for him? Mueller will appear on July 17 to testify before the House Judiciary and Intelligence Committees in open and closed sessions. Here are some questions for the committees to ask.



Mueller's most important conclusion in his report was that Russia interfered with our election in "sweeping and systematic fashion." What are the lessons learned about its social media propaganda campaign and hacking operation that we could use to disrupt such efforts in the future?

Read more at The Daily Beast.


The White House will hold a summit on social media next month amid growing criticism from President Donald Trump and some in Congress.