Then-President Donald Trump angrily demanded to go to the US Capitol on January 6, 2021, and berated his protective detail when he didn't get his way, according to two Secret Service sources who say they heard about the incident from multiple agents, including the driver of the presidential SUV where it occurred.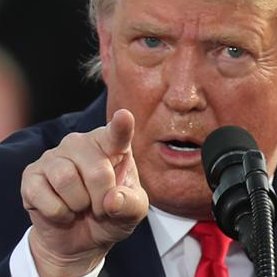 (First column, 3rd story, link) Related stories:
The Don derides Cassidy Hutchinson as 'this girl'...
13 MILLION WATCH TESTIMONY...
NOONAN: HER COURAGE...
LABASH: Mark Meadows, American Judas...


The House select committee investigating the January 6 insurrection held its fourth public hearing Tuesday with testimony that included a series of Republican state officials detailing pressure they faced from President Donald Trump and his staff to overturn the results of the 2020 election. Republican Speaker of the Arizona House "Rusty" Bowers described how he was pushed by Trump, John Eastman and Rudy Giuliani to call the Arizona Legislature back into session to investigate what Trump's team claimed were hundreds of thousands of illegal votes cast by dead people and undocumented immigrants in a greater effort to undo Joe Biden's win in the state. Bowers refused after Trump's team wasn't able to provide evidence of a rigged election — and consequently Bowers and his family became the target of death threats by white supremacist groups and other Trump supporters. "I didn't want to be used as a pawn," said Bowers during his live testimony.