The former Beatle brought the fun online on Tuesday (July 7) to celebrate the big 8-0 safely and socially distanced.
Prosecutors in Iowa have filed a rarely used leak charge against Black Lives Matter protesters accused of stealing a confidential police document and displaying it during a television news broadcast. Two protesters are charged with unauthorized dissemination of intelligence data, a felony that carries up to five years in prison. The Iowa Judicial Branch says it's only the second time that the charge has been filed since 2010.


Alicia Arden, a model, accused Jeffrey Epstein of groping her inside a hotel room during what she thought was supposed to be an interview.


A night after saying Iraq War veteran Sen. Tammy Duckworth (D-IL) hates America, Fox News host Tucker Carlson doubled down on his attacks, describing the Purple Heart recipient who lost her legs in combat as a "coward" and "fraud."During his Monday night broadcast, the primetime conservative star played an abbreviated clip of Duckworth saying there should be a "national dialogue" over the possible removal of statues, touting it as proof that she supposedly wants to "get rid of George Washington" while questioning her patriotism."You're not supposed to criticize Tammy Duckworth in any way because she once served in the military," he added. "Most people just ignore her. But when Duckworth does speak in public, you're reminded what a deeply silly and unimpressive person she is."Duckworth would quickly respond via Twitter, wondering if the longtime TV personality would "want to walk a mile" in her legs and then tell her whether or not she loves America.On Tuesday night, with Duckworth's fiery response still gathering tons of attention, Carlson fired back by once again calling her love of country into question. "Senator Duckworth was asked if we should tear down statues of George Washington," the Fox host said. "We played that for you last night and we noted how grotesque it was. Only someone who hates the country would suggest ripping down monuments to its founder."Claiming that the Democratic lawmaker was unable to disagree with his argument, Carlson then added: "Inste
"I think the country needs one last boost," McConnell said during a recent press conference in Kentucky.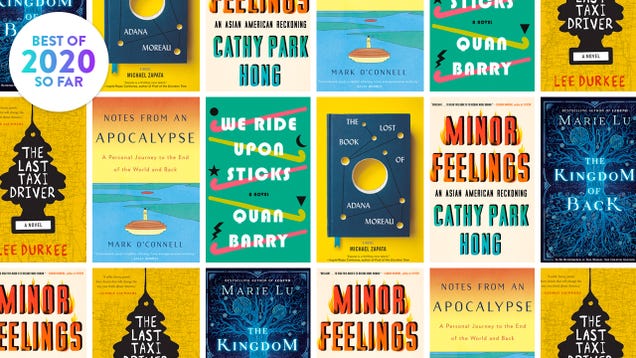 The coronavirus pandemic and its attendant shutdown has had a way of warping one's sense of time—alternately making the days go by in a blink or pass grudgingly slowly. One would be forgiven for forgetting what happened last week, let alone back in February. But even during a different sort of year, it's easy to miss…

Read more...


Vera Lynn, the singer who raised the morale of Britain's armed forces during World War II with patriotic songs like 'We'll Meet Again', has died at the age of 103. In a statement, her family said they were "deeply saddened to announce the passing of one of Britain's best-loved entertainers." In May, Lynn became the…