The play was filmed at the Lucille Lortel Theatre this fall.

RELATED ARTICLES
"The Ruin of Everything," "Hao" and "Variations on the Body" explore fraught relationships and the long shadow of war.

RELATED ARTICLES
Easy On Me is the first new music released by the singer in six years.

RELATED ARTICLES
In the director's hands, music subjects are as much about their cultural moment as about their sound — a good description of the band led by Lou Reed.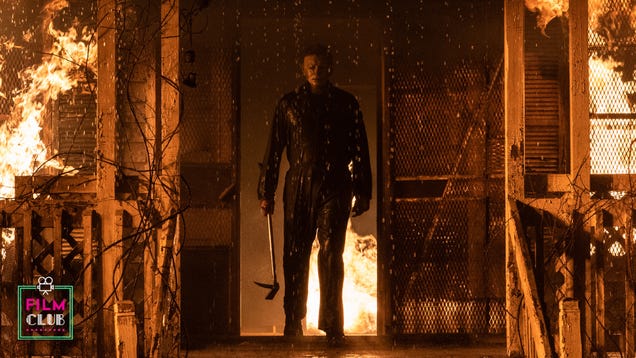 Halloween the holiday is still two weeks away. But the movie franchise named after it is back this very weekend. On a special bonus episode of Film Club, critics A.A. Dowd and Katie Rife discuss the latest entry in this undying slasher saga, the middle entry in David Gordon Green's reboot trilogy, Halloween Kills. And…

Read more...


Curve Artistic Director Nikolai Foster will direct the upcoming tour of the Tony-nominated musical.

RELATED ARTICLES
Playwright Tracy Letts, Jessie Mueller, Blair Brown, and more will reprise their work when the play returns.
The play plans to return in March.
The month's picks include a contagion film, an '80s throwback, an unnerving tale of siblings, a faux documentary and a slow-burn thriller.
Performances resume at New World Stages.
Five actors play all the characters in the production at the Criterion Theatre.
The pandemic was disastrous for tango. But milongas are thriving around the city now, capped by the return of Queer Tango Weekend.
Two years have passed since Season 2 ended, and the alliances and schemes were as layered as an insult from Roman Roy. Here's a quick catch-up guide.
The new historical drama starring Jodie Comer, Matt Damon and Adam Driver tells the story of Marguerite de Carrouges. What happened after the events of the film is just as fascinating
T.L. Toma's second novel, "Look at Us," follows a wealthy couple who embark on a sexual misadventure with their au pair.
Based on actual events, the film unravels long-held assumptions about France's last sanctioned duel between Jean de Carrouges (Matt Damon) and Jacques Le Gris (Adam Driver), two friends turned bitter rivals. Carrouges is a respected knight known for his bravery and skill on the battlefield. Le Gris is a Norman squire whose intelligence and eloquence make him one of the most admired nobles in court. When Carrouges' wife, Marguerite (Jodie Comer), is viciously assaulted by Le Gris, a charge he denies, she refuses to stay silent, stepping forward to accuse her attacker, an act of bravery and defiance that puts her life in jeopardy. The ensuing trial by combat, a grueling duel to the death, places the fate of all three in God's hands.Rated: RRelease Date: Oct 15, 2021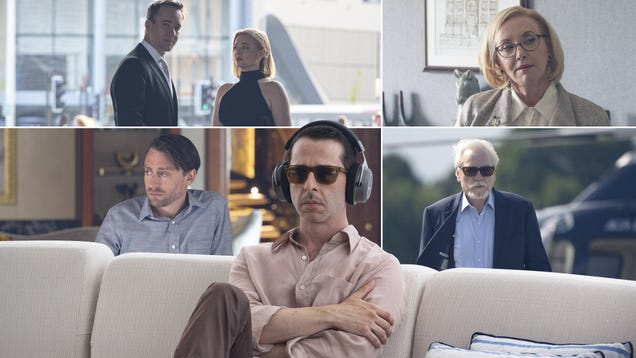 It's been two whole years since HBO's award-winning drama Succession ended its second season with a jaw-dropping cliffhanger. 2020 felt like it lasted a decade, so if you need a reminder on everything that went down, here's a quick summary: Kendall Roy (Jeremy Strong) finally revealed to the public that his father,…

Read more...


The long-running, Tony-winning revival reopened at the Ambassador Theatre September 14.
When Adele dropped "Easy On Me" -- the lead single from her upcoming fourth album 30 -- she had one of her "best friends in the world" in her corner: Drake.
Todd Haynes's documentary paints a jagged, revelatory portrait of the New York avant-garde scene of the 1960s.
His 200 books, among them "Hatchet" and "Dogsong," inspired generations with their tales of exploration, survival and the bloody reality of the natural world.
"There was no TV when I was a child. I learned from books — and nature. I read every book about animals I could find. Doctor Dolittle and Tarzan led me to dream about living with animals in Africa."
The Public Theater production now intends to begin October 16.

RELATED ARTICLES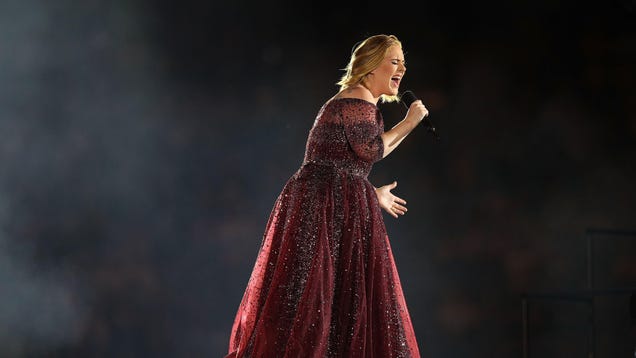 After months, maybe even years of teasing—depending on how you view that stint hosting Saturday Night Live last year that was presumably initially pitched as being connected to new music—Adele has just released her first new song in six years. "Easy On Me," the lead single from the musical superstar's much-anticipated …

Read more...



RELATED ARTICLES
Ed Sheeran is rooting for Sir Elton John to dethrone him on the U.K. chart, and Sheeran is recruiting his own fans to ditch their favorite and support Team Elton instead.
The sequel to David Gordon Green's brilliant 2018 franchise-reboot is a murder scene in all of the wrong ways
The newest installment of the "Halloween" franchise, starring Jamie Lee Curtis, is a murderous mess that substitutes corpses for characters.
In the new season of the dynastic HBO drama, the very rich are even less like you and me than they used to be.
Drawn from the plotline of a Todd Snider song, the film follows a pool shark and an escort, taking twists that are both violent and silly.
It's not every day a three-time Grammy Award winner is sent home on "The Masked Singer." But that happened Wednesday night (Oct. 13), when Cupcake got tossed.
Ridley Scott and his all-star cast rip the moldy fig leaf off chivalric romance in a he-said, he-said, she-said spectacle.
This month's picks include an animated odyssey filled with dragons, a pandemic-set post-apocalyptic Western and more.
"The Mirror and the Palette," by Jennifer Higgie, examines 500 years of women's self-portraits, tracing a theme of suffering, both physical and emotional, from their lives to their art.
Sequel to "direct sequel" to John Carpenter's 1978 classic finally arrives October 22nd following year-long Covid postponement