Filmmaker Justine Triet becomes the third female director ever to win the prestigious prize.

RELATED ARTICLES
What would I pay to stay here beside you? At least $38 million.
Offending song in Disney's live-adaptation of The Little Mermaid is a rap-heavy number from lyricist Lin-Manuel Miranda, and it isn't the only dud

RELATED ARTICLES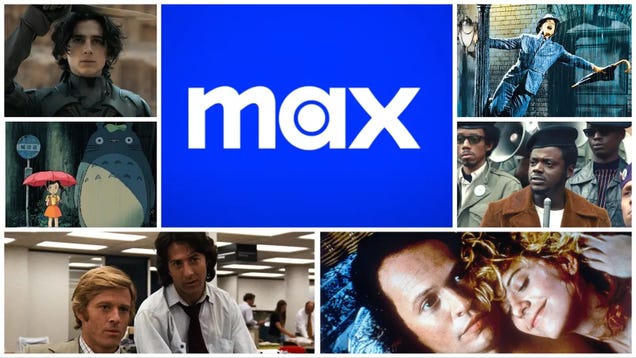 So long, HBO Max! The streaming service that launched in 2020 to great fanfare has been relaunched to even greater fanfare (and no shortage of raised eyebrows) as Max. That means your neighbor's dog and your slightly inappropriate uncle now share a name with a streamer that offers you over 35,000 hours of programming…

Read more...



RELATED ARTICLES
Previous winners include Triangle of Sadness's Ruben Östlund and Titane's Julia Ducournau.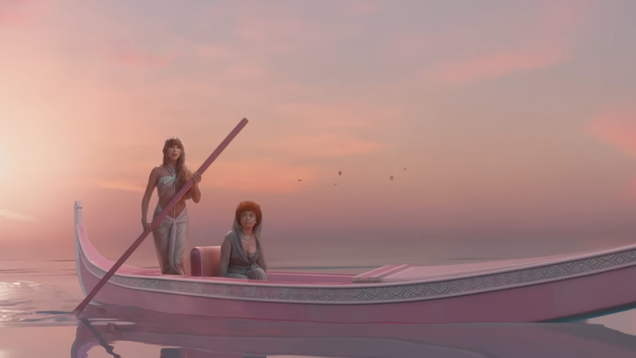 Taylor Swift and rapper Ice Spice made their brewing partnership official last night, with Swift bringing out the "Munch" performer at her latest Eras Tour show in New Jersey last night. Swift busted out the surprise guest spot alongside premiering a new video prominently featuring the two of them in various…

Read more...



RELATED ARTICLES
The paradigm-shifting artists are part of a long lineage of musicians-turned-painters
Schofield quit ITV on Friday after admitting he'd had an affair with a younger male colleague and lied to cover it up.
The artist welcomed the rapper onstage to perform the 'Midnights (The Til Dawn Edition)' bonus cut Friday night in New Jersey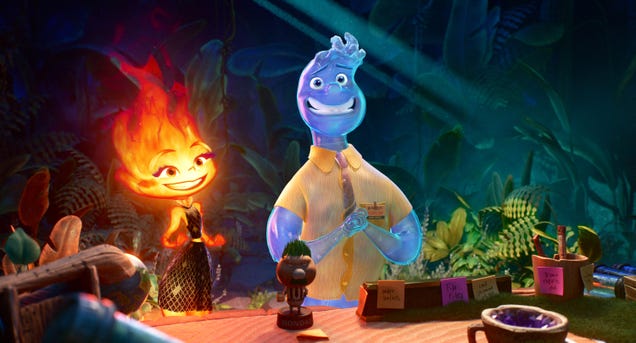 The Cannes Film Festival wrapped up today with one last big world premiere, with Disney rolling out Pixar's next film, Elemental for those who didn't opt to ditch on the festival early to beat the proverbial traffic. But the film—about a fire lady and a water man who find love in a city inhabited by representations of…

Read more...


Shane Hawkins cameos in his late father's spot behind the drums during band's headlining gig Friday
Star of The Crown, Outlander, and Game of Thrones talks his cheeky new role in the comedy You Hurt My Feelings and why he's no monarchist
Our columnist recommends six dreamy new romance novels.

RELATED ARTICLES
If Shauna's book club were real, these are the titles she'd be reading.

RELATED ARTICLES
Not one but three (!) finales and a Little Mermaid, too.
Julia Louis-Dreyfus doesn't quite mesh as an author upset that her husband doesn't like her work.

RELATED ARTICLES
In a movie extrapolated from one of his stand-up bits, Bert Kreischer is dragged to Russia to face a gory but still comedic reckoning.
The 61-year-old is leaving ITV with immediate effect as he apologises for misleading employers, his family and the public.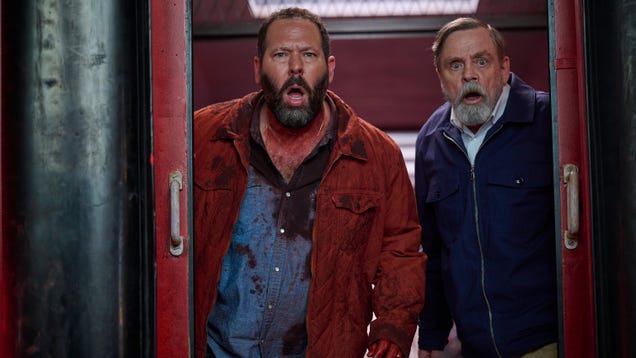 Shirtless, un-PC, and sporting the daddiest of dad bods, Bert Kreischer feels like the natural outcome of a Simpsons episode in which Homer Simpson, while drunk, shirtless, and screaming in public, accidentally becomes a popular stand-up comedian. While in college, Kreischer was the inspiration for the 2002 comedy …

Read more...


Look out for these 10 updates
It was pretty delightful to see bothsidesism come back to haunt the funeral of Logan Roy, a man who profited more than perhaps anyone in history from the peddling of false balance.
Taylor Swift held a screening of the film -- which she wrote and directed -- for fans in New York on Friday afternoon (Nov. 12), capping the event with the debut performance of the epic take on the 2012 track.