See the full lineup here.

RELATED ARTICLES
More than 13 years after a strict legal arrangement gave James P. Spears control of the singer's affairs, a new lawyer for Ms. Spears asked the court to remove him from the arrangement.

RELATED ARTICLES
Rachel Cusk's "Second Place," Richard Powers's "Bewilderment" and Kazuo Ishiguro's "Klara and the Sun" are among the 13 novels nominated for one of the world's most prestigious literary awards.
She fought anti-gay policies alongside Harvey Milk, wrote influential books, including science fiction, and founded a women-only refuge in the woods.
Before her two 2022 shows in San Juan's emblematic Coliseo de Puerto Rico, Kany Garcia will tour the U.S. in 2021. See the full dates on Billboard.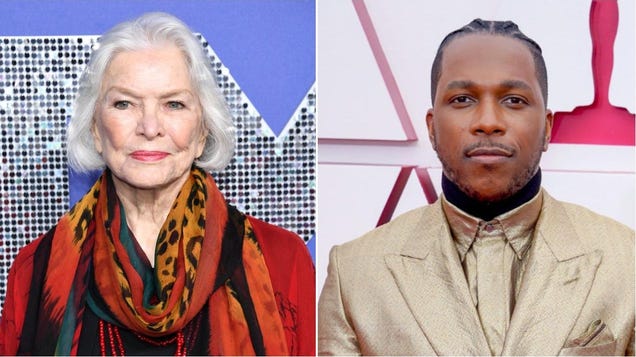 Halloween reboot director David Gordon Green still hasn't released the second of his three Halloween movies (it's finally coming later this year), but he's already setting up another spooky franchise to resurrect—but, like, in a new way that plays up what was good about the original and ignores what was bad about…

Read more...


Burstyn will reprise her performance as Chris MacNeil from the original film.
Universal Pictures and NBCUniversal's Peacock have purchased the rights to the iconic film in a $400 million dollar deal
The initiative will provide BIPOC company managers and assistants currently working on shows additional training, mentorship, and financial support.
The deal, expected to be announced this week, is for more than $400 million and is a direct response to the streaming giants who are upending the film industry's economics.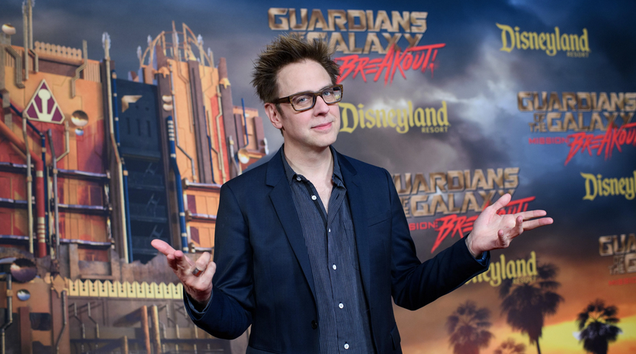 One week after calling superhero movies "mostly boring," and one week before the release of his upcoming superhero movie, The Suicide Squad, James Gunn, the director of four superhero movies, has landed on a title for his next superhero movie. And you better believe it's not boring. The title of James Gunn's third …

Read more...


DaBaby is responding to social media criticism over homophobic comments he made during day three of Rolling Loud Miami on Sunday, telling anyone who wasn't at the festival to "shut the f--- up."
The latest news and headlines from Yahoo! News. Get breaking news stories and in-depth coverage with videos and photos.
Following DaBaby's homophobic outburst during his set Sunday night at Rolling Loud Miami, rapper T.I. is jumping in to defend his fellow rapper's point of view.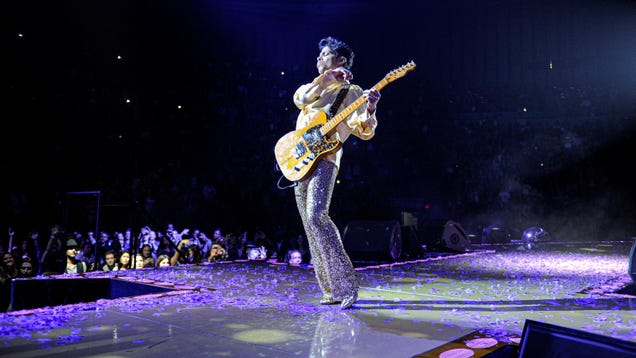 After Prince left his longtime label Warner Bros. in 1996, he spent roughly the next 15 years recording a string of overstuffed albums, often with confusing titles and garish covers, released via sometimes quirky distribution methods that assured they faded into oblivion almost as soon as they arrived. The latest…

Read more...


Post Malone, Megan Thee Stallion, DaBaby and more close out day three of Miami's Rolling Loud 2021. Read the recap, including DaBaby's controversial remarks.
An oral history of Clifford, the 1994 cult comedy about a deranged little boy played by Martin Short.
"Until Proven Safe," by Geoff Manaugh and Nicola Twilley, is about the lifesaving measure that has also been abused for political purposes over the centuries.
The annual summer festival in Massachusetts has tried to adapt amid the pandemic and calls for more diversity onstage.
For more than 10 years, a British photographer spent her summers at a dude ranch in northwest Wyoming. Here's what she captured.
The new release by the Brooklyn rapper, who was shot and killed last year, tops Billboard, but fell short of his studio debut.

RELATED ARTICLES
Pop Smoke's second posthumous album, 'Faith,' debuts at No. 1 on the Billboard 200 chart, garnering the rapper his second leader.
From Kanye West's Donda listening event to Halsey's newborn baby, take a look at the "awards" Billboard gave this week's headlines.
July and August are months for reading at the beach, so let me share a few favorites — some made for the beach and others just darn good books!       

RELATED ARTICLES
Amazon's "Lord of the Rings" could be one of the most costly television series ever made, with its season one price tag coming in at around $465 million.
Do you suffer from serious FOMO during Sundance? Many of the biggest movies of the year make their debut at the film festival, and hearing all the buzz can make any movie lover anxious. Well, the bad news is that most Sundance selections won't immediately be available to the rest of us. The good news, though, is that many are set for theatrical distribution soon enough. Below is a guide to what to look forward to in the coming months and what the critics are saying about these new movies of note -- check the Rotten Tomatoes Sundance 2019 Scorecard regularly for a ranking of all the movies being reviewed at the fest.    Blinded By the Light Distributor: New Line/Warner Bros. The Price: $15 million The Nutshell: A Pakistani boy in 1980s England discovers...
Read More