There's a blink-and-you-miss-it visual joke in Summer: The Donna Summer Musical, dropped in while the title character is belting "No...

RELATED ARTICLES
The latest Avengers film is being released, so is this just another superhero film?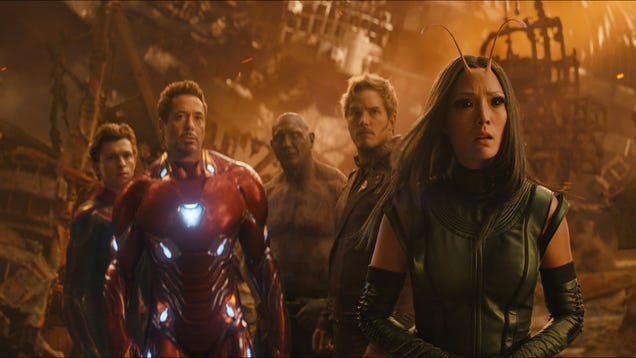 Avengers: Infinity War is the beginning of the end, one of two films (the second coming in May 2019) which mark the conclusion of "Phase Three" of the Marvel Cinematic Universe, a universe that began a decade ago with the first Iron Man. Marvel has been very clear that these movies will mark a decisive endpoint to…

Read more...


Update #2: A new, full-length Venom trailer showcases Tom Hardy as Eddie Brock. He's a crusading reporter who is not afraid to ask tough questions. Thanks to a whistleblower (Jenny Slate), Eddie hears about some nefarious plans by the mysterious Life Foundation, led by Carlton Drake (Riz Ahmed). His investigation leads to him being taken over by an alien symbiote. Soon he's taking direct, spectacular action against the bad guys and talking to himself on the streets of San Francisco. Michelle Williams also stars. Watch the new trailer and then check out everything else we know about the movie below.  (Previously-published article follows.)  Update #1: The first, intense teaser for Venom, starring Tom Hardy, has now arrived. Hardy plays the Marvel comic...
Read More



RELATED ARTICLES
The ladies of Netflix's "GLOW" reveal the June premiere date for Season 2 by lip-syncing to "Maniac" in an awesomely '80s montage.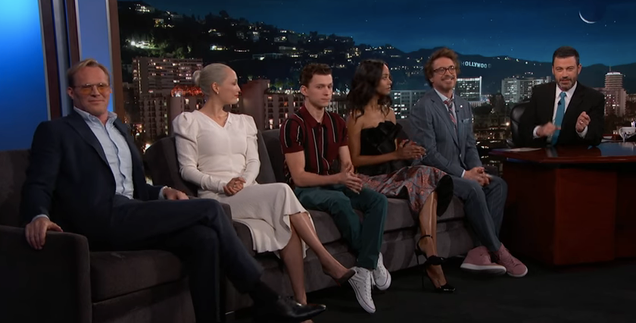 With Avengers: Infinity War poised to, Thanos-like, slay fully half of the world's box office starting Friday, the Marvel movie juggernaut (no, not that one, thankfully) dispatched two teams of heroes into the late-night fray on Monday. Makes sense, since all the trailers suggest the rapidly multiplying superhero team…

Read more...


Police continue to search for gunman after multiple fatalities at a Nashville Waffle House.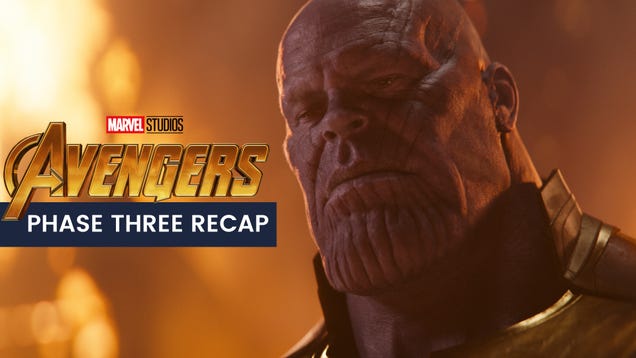 Avengers: Infinity War is only a few days away, marking the beginning of the end of "Phase Three" of the Marvel Cinematic Universe. If you're in need of a refresher, but don't have time to watch the last six films by Friday, you're in luck: The A.V. Club prepared this handy 5-minute recap to get you prepared.

Read more...


The royal baby is the first person in the immediate Royal Family to be affected by changes to the line in succession



RELATED ARTICLES
Travis Reinking, the 29-year-old suspected of killing four people Sunday in a



RELATED ARTICLES
Due to the expansive nature of Off-Broadway, this list is not comprehensive.
"I've never seen a marriage that was that effortless"

RELATED ARTICLES
The commercial will air in the Washington D.C. market and encourages Trump to stick with the existing Iran nuclear deal.


The NBA Playoffs didn't rate as high Saturday as they…

RELATED ARTICLES
Deadspin Golf Club Apologizes After Calling Police On Group Of Black Women Members | Jezebel Did Allison Mack Try to Recruit Emma Watson Into Her Alleged Sex Cult in 2016? | The Root Stop Calling the Police on Black People Just Because You're Annoyed; You're Gonna Get Someone Killed | Splinter 
Amazon limited reviews of the book to readers who have purchased it on its site.
Two new books, "The Space Barons" and "Rocket Billionaires," tell the story of the entrepreneurial push to leave Earth.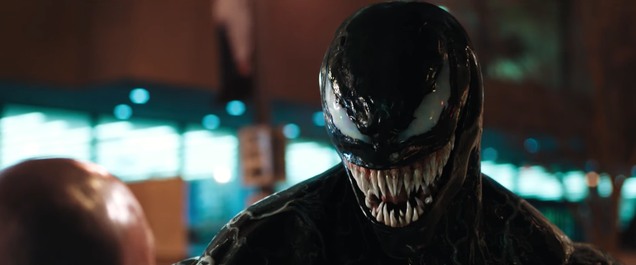 The first teaser for Tom Hardy's Venom, which may or may not have anything to do with the Spider-Man movies, refused to give any real indication that it was about the beloved Marvel villain/antihero until the title reveal, stopping just short of actually showing Venom's face. Fans were so disappointed by the tease…

Read more...


Here are NBC's renew/cancel standings for week 30 of the…

RELATED ARTICLES
Performances will begin in October at the Broadway Theatre.
Pop vocal quintet Pentatonix gave yet another stunning mash-up performance Monday (Apr. 24), this time on The Late Late Show with James...

RELATED ARTICLES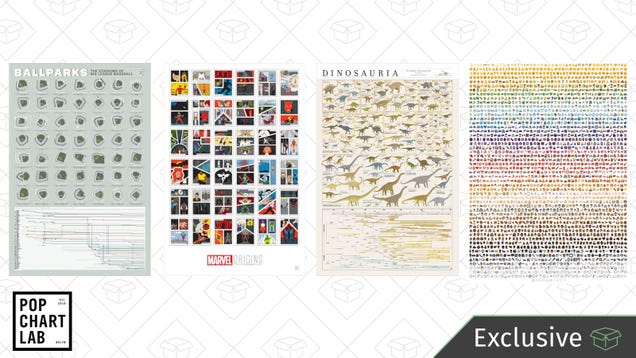 There's always that one person in your life that has nothing on their walls. Add some awesome to someone's life, or upgrade your own bare walls with rad prints during this 30% off sitewide at Pop Chart Lab. Check out their newest prints, like Every Emjoi Ever and Marvel Origins: A Sequential Compendium. Enter the code…

Read more...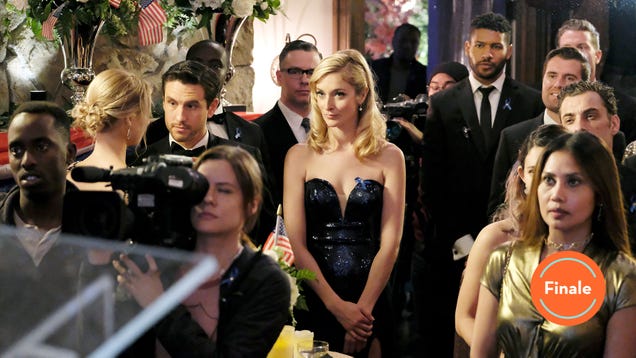 At the end of this UnREAL season, we have to wonder what the point of all this was. Was it to portray husband-hunter Serena as the ultimate feminist at the end? To show how close Quinn was to losing everything? Or to highlight the near-supernatural Jedi mind tricks of one Rachel Goldberg, able to manipulate anyone…

Read more...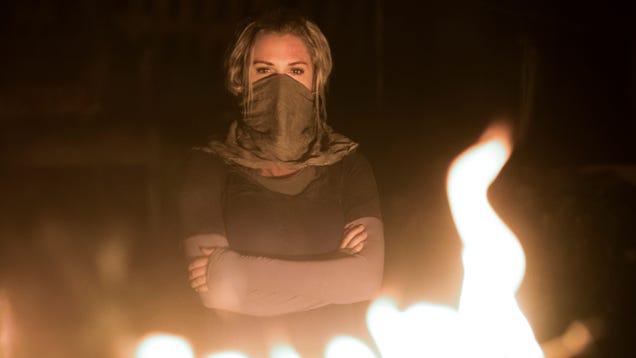 Here's what's happening in the world of television for Tuesday, April 24. All times are Eastern.

Read more...



While Smallville actress Allison Mack has pleaded not guilty regarding her alleged role as a recruiter for the sex cult NXIVM, more damning evidence has piled up against her — and on social media, no less. As unearthed by People, Mack tried numerous times to convince Emma Watson to give ... More »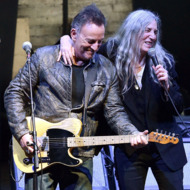 Following last night's Tribeca Film Festival premiere of her new tour documentary, Horses: Patti Smith and the Band, the 71-year-old punk icon took the stage of the Beacon Theatre. Along with her touring band (Lenny Kaye, Jay Dee Daugherty, Tony Shanahan, and Jackson Smith), Smith emerged from behind the screen ... More »
It's a city friendly to the creative crowd, with ample and affordable space and a share of solitude.

RELATED ARTICLES
LaChanze, Ariana DeBose, and Storm Levern star in the new musical that opened on Broadway April 23 at the Lunt-Fontanne Theatre.
As the Hulu series moves past Margaret Atwood's novel, it feels, as it should, like the end of the world.

RELATED ARTICLES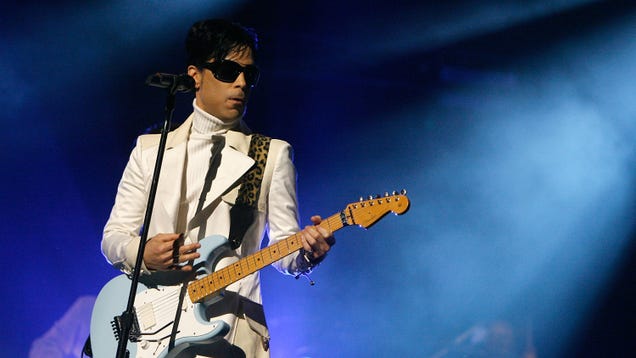 According to Variety, Warner Bros. and Prince's estate are set to release a full album of unreleased music in September, with caretaker Troy Carter implying that it will be some kind of cohesive work like a concert or—as Variety theorizes—"thematically linked songs." Carter doesn't say much, but he notes that it's…

Read more...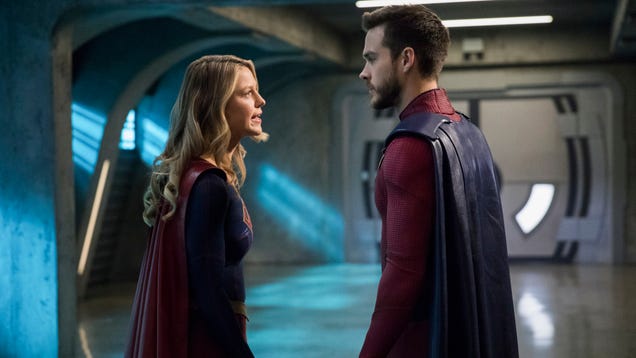 Denial: It's not just a river in Egypt, it's also a plot device that allows Supergirl to stretch 10 minutes of story into an entire 45-minute episode. Sam's in denial about the fact that she's Reign. Kara's in denial about how much anger she feels towards Mon-El. M'yrnn and J'onn are in denial about how quickly his…

Read more...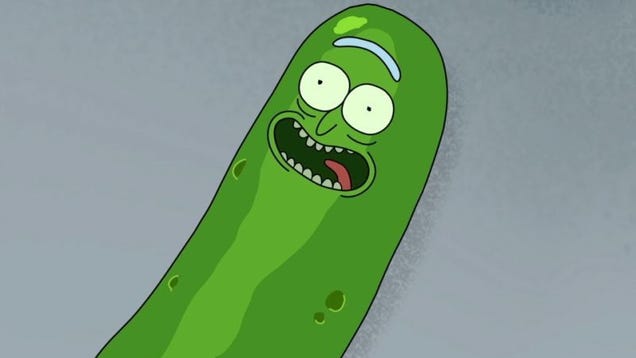 Though your personal preference may vary, Szechuan sauce and "I'M PICKLE RICK" are easily in the top five most-circulated bits and quotes from Rick And Morty season three. The former took on risible life outside of the show, while the latter has had its Breaking Bad parallels broken down by co-creator Dan Harmon. The…

Read more...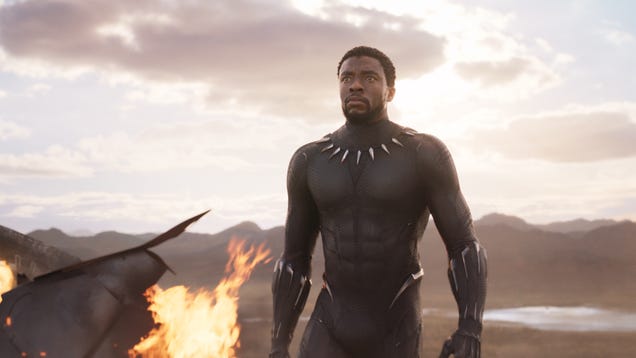 Some Marvel movies, particularly early on, feel like they were constructed by Marvel Studios going down a list of important bullet points from the comics rather than being a personal work directed by an actual human, but the company does seem good at recognizing the benefit of allowing a filmmaker to put their stamp…

Read more...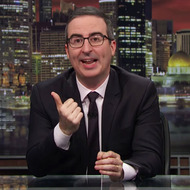 Bless HBO and the Last Week Tonight accounting departments, which somehow seem to have an endless supply of monetary funds to buy whatever the hell they want for the sake of a good laugh. This week was no exception — with the intention of trying to educate President Trump about ... More »

RELATED ARTICLES
Tumblr's weekly Fandometrics charts saw a big change this week: The social media platform has now incorporated Korean artists into their...
Like many nights last week, it was ESPN's coverage of…
Mr. Broderick is maliciously fun in "The Searfarer," and Mr. Ejiofor is electrifying in "Come Sunday."

RELATED ARTICLES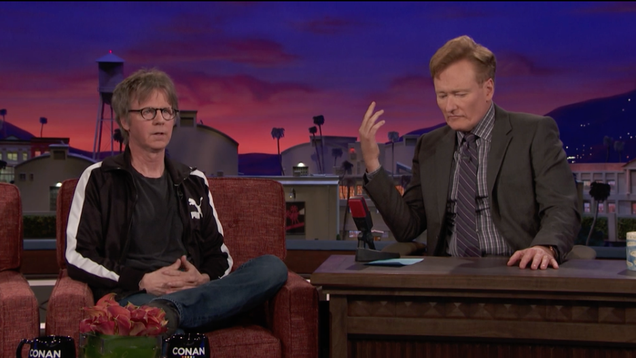 Alec Baldwin's Donald Trump impression isn't particularly funny and hasn't been for a while, but part of the reason Saturday Night Live dumps Baldwin in orange paint every week is because it drives the real Trump crazy—which, to be fair, is a little funny. Apparently, though, Trump's predecessors in the White House…

Read more...


Donald Trump reportedly sent a jokey, handwritten note to French leader Emmanuel Macron, which read: "Yes, Emmanuel, it's true. As the French leader arrived in Washington, the first foreign leader to be honoured by a state visit since Mr Trump became president, attention has focussed on the warm relationship between the men, apparently initially started when the two engaged in long handshake during a summit in Europe last year. After Mr Trump returned to Washington, he apparently followed up by sending the French leader press clippings about their budding relationship, sometimes annotated by Mr Trump's handwritten messages.


Mack was arrested for her alleged involvement in controversial self-help group Nxivm, which one former member described as a "cult"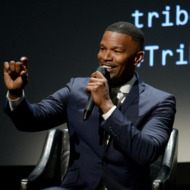 Whenever Jamie Foxx says, "So what had happened was…" you're in for a treat. That's how the comedian/actor/rapper/consummate showman started all of the rambling, discursive, and wildly entertaining stories that he trotted out for a talk at the Tribeca Film Festival Monday night with Brookyln-based writer and cultural critic Jacques ... More »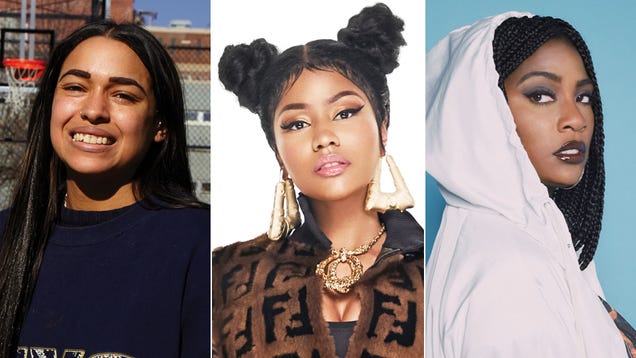 When A.V. Club Executive Editor Laura M. Browning recently polled one of our company Slack channels looking for heavy workout music by women, I sent her Princess Nokia's "Kitana," a song that makes me feel invincible enough to walk down the street overturning cars and knocking down lampposts despite my 5' 2" frame.…

Read more...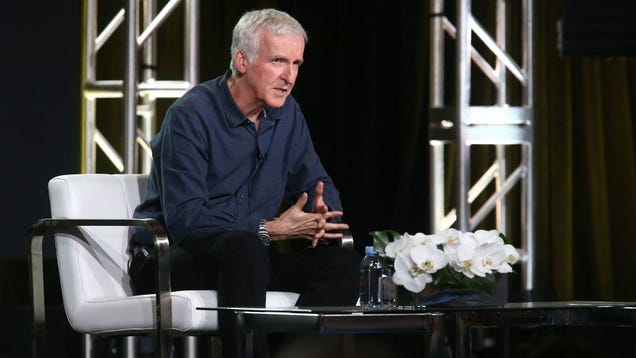 Avengers: Infinity War is the penultimate film in Phase 3 of the Marvel Cinematic Universe, but while the studio has yet to release any info on what we can expect from the new era, James Cameron's already over it. According to Indiewire, the director, who's out promoting his new AMC series, AMC Visionaries: James…

Read more...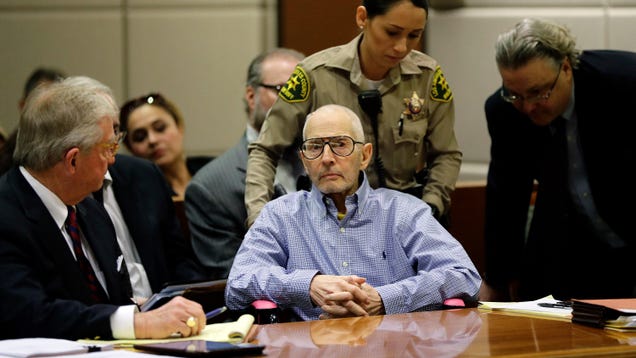 HBO's 2015 documentary series The Jinx famously ended with subject—and murder suspect—Robert Durst walking into a bathroom while still wearing a mic and seemingly confessing to the murders he had been accused of by saying, "What the hell did I do? Killed them all, of course." It was a shocking twist, even though the…

Read more...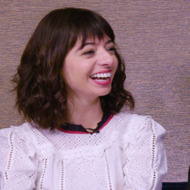 Please sit back and enjoy watching Kate Micucci and director Vivieno Caldinelli, who happen to meet two "executives" in an elevator at the Tribeca Film Festival — just in time to pitch their new bizarre comedy Seven Stages to Achieve Eternal Bliss by Passing Through the Gateway Chosen by the ... More »
A German residency for the Gogol Center, a leading Moscow avant-garde group, drew attention to the plight of its leader, Kirill S. Serebrennikov.