Customs and Border Protection "does not endorse or condone private groups or organizations that take enforcement matters into their own hands."



RELATED ARTICLES
Elizabeth Warren became the first major presidential candidate to call for impeachment proceedings to begin against President Donald Trump after the Mueller report's release.



RELATED ARTICLES
A president who takes seriously his oath would be in shock to realize the astonishing level of penetration of his inner circle by agents of Russia.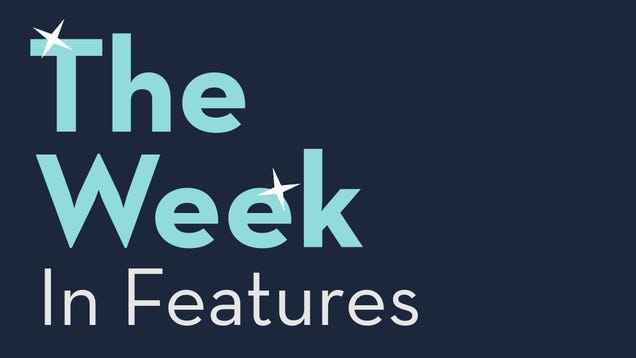 Here's a compilation of our favorite features published this week. Be sure to follow along with our TV recaps and check out all our recent reviews.


Read more...


Hugh Ryan's new account delves into colorful characters who frequented the area around the Brooklyn Navy Yard — a flourishing center of 19th-century queer life.
LITTLETON, Colo. (AP) — Community members in suburban Denver marked the 20th anniversary of the Columbine High School shooting Saturday with a remembrance ceremony that celebrated the school's survival and by volunteering at shelters, doing neighborhood cleanup projects and laying flowers and cards at a memorial to the 13 people killed.



RELATED ARTICLES
PARIS (AP) — Tourists, devout Catholics and others looked on mournfully at Notre Dame Cathedral Saturday, regretting that they couldn't get inside the magnificent monument on this Easter weekend because of the damage caused by a violent fire.


A US church has been forced to apologise after a part-time associate pastor urged children to spit on, slap, and even cut him with a steak knife.The preacher at Impact City Church in Ohio, named Jaddeus Dempsey, was leading an after-school activity intended to explain "the very important topic of crucifixion".Mr Dempsey said the exercise was his idea alone and that no one else knew about his plans.One of the students who took part, aged 12, said: "I thought it was very weird and awkward."I took part because I thought it was OK because it was coming from an adult.""The reactions are appropriate," said the lead pastor, Justin Ross, speaking of the harsh response the church had received. "Many of you were disgusted, many of you were hurt by this, many of you were very confused." Mr Ross noted the activity was inappropriate, but he also said the "intent was honourable".Mr Ross added: "[Jesus] chose to allow them to spit on him and beat him and crucify him in order to take the payment of our debt that we call sin.""So Jaddeus, in an effort to share that message of love through the gospel and the story of Jesus' crucifixion, he shared this illustration and tried to share some of the pain that Jesus took on that day."In his apology, Mr Dempsey said: "I am so sorry for misrepresenting the community, the church, the parents, the students and anybody that I hurt," said Dempsey. "It was not my intention. My intention was just to show them how much Jesus loves them and I lo
PARIS (AP) — French yellow vest protesters set small fires as they marched through Paris on Saturday to drive home their latest message to the government: that rebuilding the fire-ravaged Notre Dame Cathedral isn't the only problem the nation needs to solve.


Want to watch Avengers: Endgame but have no clue what's happening in the MCU? We're here to help.
Last April, Rita Ora and Kygo were sharing the stage at Coachella. Now, the British singer-songwriter and Norwegian producer have teamed up for the...
Broadcast primetime live same-day ratings for Friday, April 19,…
WASHINGTON (AP) — The Latest on special counsel Robert Mueller's report and President Donald Trump (all times local):


PAUL RATJE/GettyThe FBI arrested a 69-year-old New Mexico man who allegedly illegally detained immigrants crossing the border under the guise of working for the United States Border Patrol.Larry Mitchell Hopkins, who runs The United Constitutional Patriots (UCP), an armed border militia group that spreads far-right conspiracies and rounds up asylum seekers on the border, was arrested by FBI in New Mexico Saturday on charges of possessing firearms and ammunition as a convicted felon. Recent video footage released by UCP shows two members holding what appear to be semi-automatic rifles near immigrants, many of them children. The group also peddles conspiracy theories and produces a radio show where members spread information about QAnon, and accuse migrants of associating with ISIS. Hopkins has also claimed that president Trump has personally asked him about 'Muslim immigration.'UCP and Hopkins claim to work with Border Patrol, which has publicly denied doing so. Border Patrol agents sometimes appear in the periphery of the groups videos, which show camo-clad UCP members interacting with migrants at the southern border."There's no question about whether or not we work with Border Patrol," said Jim, a UCP spokesperson who declined to give his last name. "That's all documented, and not just once. It's documented hundreds and hundreds of times over in the videos that I post.""U.S. Customs and Border Protection does not endorse private groups or organizations taking enforcement matters into their own hand
Larry Mitchell Hopkins accused of illegal weapons possession after videos apparently showed men stopping migrants in New MexicoMen including Jim Benvie, a spokesman for the militia calling itself the United Constitutional Patriots, share cigarettes while patrolling the US-Mexico border in Sunland Park, New Mexico last month. Photograph: Paul Ratje/AFP/Getty ImagesA member of an armed rightwing militia group accused of illegally detaining migrants at the US-Mexico border has been arrested, officials said on Saturday.The FBI arrested Larry Mitchell Hopkins, 69, for alleged unlawful possession of firearms and ammunition , days after his group posted videos that appeared to show armed men stopping migrants at the border in New Mexico, ordering them to sit on the ground and coordinating with US border patrol agents to have them taken into custody."Today's arrest by the FBI indicates clearly that the rule of law should be in the hands of trained law enforcement officials, not armed vigilantes," the New Mexico attorney general, Hector Balderas, said in a statement.On Thursday, the American Civil Liberties Union (ACLU) called for an investigation into the pro-Trump, anti-immigrant men who have been patrolling the border and calling themselves the United Constitutional Patriots (UCP).The ACLU in New Mexico described the group as "an armed fascist militia organization" made up of "vigilantes", saying they were working to "kidnap and detain people seeking asylum" and had directly made illegal arrests and
Twitter users sent a wave of well wishes to director John Singleton on Saturday (April 20) following initial reports that he had suffered a stroke....
The US Federal Aviation Administration is planning what it calls a comprehensive multi-nation review of the control systems of the Boeing 737 Max airliner to include experts from nine civil aviation authorities. The review will "evaluate aspects of the 737 Max automated flight-control system, including its design and pilots' interaction with the system, to determine its compliance with all applicable regulations and to identify future enhancements that might be needed," the agency said. Boeing Max planes -- the aerospace firm's all-time best-seller -- have been grounded worldwide since then, while engineers and investigators seek the exact causes of the crashes.


John Singleton, the Oscar-nominated writer and director of Boyz N The Hood, has reportedly been hospitalized this week in the aftermath of what's being described as a "mild" stroke. Per TMZ, Singleton checked himself into the hospital after experience weakness in his legs shortly after a flight from Costa Rica, and is…

Read more...


An associate pastor at Impact City Church in Pataskala, Ohio, invited abuse from youths, including spitting, slapping, and allegedly cutting.


Penny Lane's doc starts as a look at the Satanic Temple and ends as a portrait of religious freedom and social hypocrisy
Much of what's in the report is already known, but our book critic says it still has "the power to shock and appall."
The couple has been together for 7 years
Donald Trump and his allies are attempting to turn his two-year Russia investigation saga into a political boost for the 2020 presidential election in the wake of the Mueller report.  The president's Justice Department is looking into the inquiry's origins to see if US intelligence over-stepped the line, cheered on by supporters who want to "investigate the investigators".  The Trump re-election campaign is fundraising off the report, attempting to raise $1 million with emails titled "EXONERATED (again)" and "CONFIRMED: NO COLLUSION".  Figures close to the White House have also told The Sunday Telegraph that they believe Mr Trump could benefit from any impeachment move, triggering a backlash from US voters who see it as rushed.  The emerging strategy suggests that far from drawing a line under the report by special counsel Robert Mueller, Mr Trump is preparing to use it as a rallying cry for his support base.  In tweets late on Friday night, Mr Trump dubbed Mr Mueller's investigation a "big, fat, waste of time, energy and money" and signposted his determination to scrutinise how it begun.  "It is now finally time to turn the tables and bring justice to some very sick and dangerous people who have committed very serious crimes, perhaps even spying or treason," he tweeted. "This should never happen again!" Mr Mueller's findings, published on Thursday after a 22-month investigation, found there was no conspiracy between the Trump campaign and the Kremlin in the 2016 US electio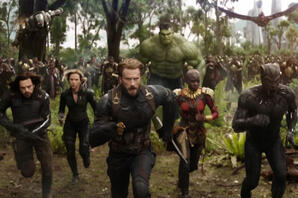 Here are a bunch of little bites to satisfy your hunger for movie culture:   Movie Franchise Trivia of the Day: With one week to go before Avengers: Endgame hits theaters, everyone is looking back at the last 21 movies in the Marvel Cinematic Universe. For their recapping fun, IMDb and narrator Brandon Hardesty share some trivial information in a video that breaks the MCU down by the numbers:   Cosplay of the Day: Will Valkyrie finally show up again in...

Read More

Read Comments



RELATED ARTICLES
The story you know is the lie they told you



RELATED ARTICLES
The Massachusetts senator is the most senior Democrat to call for the start of impeachment proceedings against TrumpWarren's remarks make her one of the most prominent Democratic voices to advocate for impeachment. Photograph: Yuri Gripas/ReutersElizabeth Warren on Friday became the most senior Democrat, and the first 2020 presidential candidate, to call for the start of impeachment proceedings against Donald Trump following the release of the special counsel's report on Russian interference in the 2016 US election and the Trump campaign. "To ignore a president's repeated efforts to obstruct an investigation into his own disloyal behavior would inflict great and lasting damage on this country, and it would suggest that both the current and future presidents would be free to abuse their power in similar ways," the Democratic senator from Massachusetts said in a statement Friday, one day after the release of a redacted version of a 448-page summary of Robert Mueller's nearly two-year investigation."The severity of this misconduct demands that elected officials in both parties set aside political considerations and do their constitutional duty. That means the House should initiate impeachment proceedings against the president of the United States," Warren said. Mueller put the next step in the hands of Congress: "Congress has authority to prohibit a President's corrupt use of his authority in order to protect the integrity of the administration of justice." The correct process for
They're not cut out to be Jon Snow

RELATED ARTICLES
Empire first-look photos: Jussie Smollett's Jamal is getting married


Israeli forces destroyed two apartments in the occupied West Bank on Friday that housed the family of a Palestinian accused of killing an Israeli woman in February, the army said.


Here are NBC's renew/cancel standings for week 29 of the…

RELATED ARTICLES
Final broadcast primetime live same-day ratings for Thursday, April…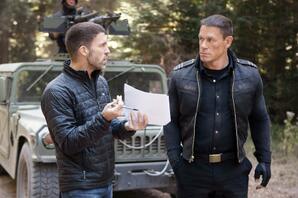 Need a quick recap of the past week in movie news? Here are the highlights: BIG NEWS John Cena to star in The Suicide Squad: The Suicide Squad sequel may be acquiring some serious muscle, as Variety reported this week that WWE superstar turned actor John Cena is joining the ensemble cast in an unknown role. The Suicide Squad will be his first comic book adaptation, and you can read all about the movie here. Ma Dong-seok joins The Eternals: Meanwhile, over at Marvel,...

Read More

Read Comments



RELATED ARTICLES
Broadcast primetime live same-day ratings for Thursday, April 18,…
Late-night comics devoted parts of their shows to dissecting the public release of special counsel Robert Mueller's report on the 2016 election.


James Corden's parents wish their son had landed a role on "Game of Thrones" instead of this silly CBS late (late) night gig. Well, apparently he auditioned — and so did Andrew Garfield.On Thursday's "Late Late Show," Corden and his guest shared their (faux) tryouts for the hit HBO drama.They both make pretty bad Jon Snows.Also Read: James Corden's Parents Think Sam in 'Game of Thrones' Looks Just Like Their Son (Video)Corden really wanted the gig. At a certain point, Corden made it very clear that he is willing to cut his balls off with a butcher knife to play Varys the eunuch. Or Reek (a.k.a. Theon) the eunuch. Or anyone who has been castrated, really.Garfield proved he can go method too. The former "Spider-Man" was down to have sex with his own real-life sister in order to play Jaime Lannister properly.Not gaining much ground as individuals, the two then teamed up to play The Mountain. Pass. They teamed up to act out the Ned Stark beheading scene. Pass.Also Read: Jimmy Kimmel Says Bill Barr 'Looks Like if Elton John Had Conversion Therapy' (Video)Clearly, it was desperation time. That's when Corden entered the casting office completely naked, save the Mother of Dragons wig. No? How about Cersei? That's just a different wig.Garfield got in on the nudity, and they both got shamed.Watch the video above.Read original story Andrew Garfield, James Corden Get Naked and (Poorly) Audition for 'Game of Thrones' (Video) At TheWrap


Stephen Colbert and other late night hosts get plenty of joke material from the long-awaited release of the Mueller report.



RELATED ARTICLES
The best-selling artist married her ex-husband in 2016, after five years of dating.

RELATED ARTICLES
Sheryl Crow has released "Redemption Day," the lead single from her forthcoming final album due out late this summer. The poignant tune...
She and her husband looked into that famed house of spookiness in Amityville, and their cases turned into films.
A late-blooming novelist, he had his greatest success with a comedy about a couple in a domestic free-for-all. It became a hit movie.
They're all accused of illegally prescribing pain meds, but charges against these medical professionals are the most shocking from this week's sweep.


Lewis's seven-part series examines our relationship to authority and to regulation — our mistrust of them and, in some cases, our full-throated hostility toward them.
Is "Everybody Ready?" for another year of Apink? The K-pop girl group got their start on April 19, 2011 with their fresh and sweet...
The U.S. soccer legend Abby Wambach wants to help other women overcome institutionalized discrimination — and she's written a book, "Wolfpack," about it.
A blond Jessica Chastain and extensive action scenes liven up those clips, and we finally get to hear Mark Hamill as Chucky in the promo for "Child's Play."
"Anthem: Homunculus" is a six-hour, 10-episode epic about a man and his teratoma. The tumor sings. As do Glenn Close, Patti LuPone and Cynthia Erivo.
Final broadcast primetime live same-day ratings for Tuesday, April…
Food reporters and editors from The New York Times pick their favorite new books of the season.