TIME visited Highclere Castle during the filming of the new movie, which sees most of the cast return to their old haunts and hijinks

RELATED ARTICLES
The director James Gray narrates a moment that uses actual images of the moon as the setting for a harrowing rover action sequence.

RELATED ARTICLES
Saudi Arabia has taken journalists to the site of a missile-and-drone attack on a facility at the heart of the kingdom's oil industry. Journalists arrived Friday to Buqayq in Saudi Arabia's Eastern Province, home to the Abqaiq oil processing facility. The U.S. alleges Iran carried out the attack.


The lady of the estate talks about the upcoming film, the play she's writing, and what show she wants to bring to Broadway.
The Pentagon will present a broad range of military options to President Donald Trump on Friday as he considers how to respond to what administration officials say was an unprecedented Iranian attack on Saudi Arabia's oil industry. In a White House meeting, the president will be presented with a list of potential airstrike targets inside Iran, among other possible responses, and he also will be warned that military action against the Islamic Republic could escalate into war, according to U.S. officials familiar with the discussions who spoke on condition of anonymity. Any decision may depend on what kind of evidence the U.S. and Saudi investigators are able to provide proving that the cruise missile and drone strike was launched by Iran, as a number of officials, including Secretary of State Mike Pompeo, have asserted.


The cast and creative team behind the modern retelling of Macbeth shares what the show is all about.
Whitehead, who won in 2016, was nominated this year for "The Nickel Boys," one of 10 novels longlisted.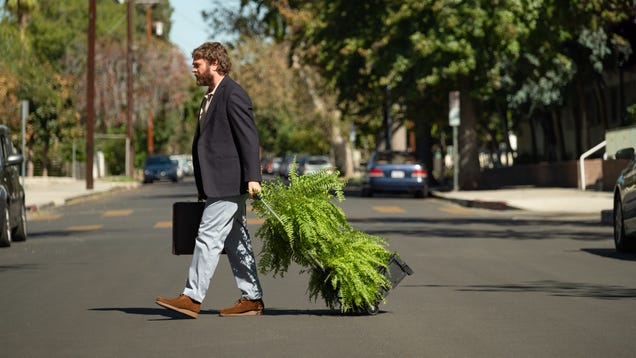 Zach Galifianakis punches sideways. That's always been the central, most thrilling tension of internet interview sensation Between Two Ferns—that even though we know, on an intellectual level, that every delicately constructed, casually cruel question Galifianakis lobs at his celebrity subjects has been vetted to some…

Read more...


South Korean boy band Monsta X are back today (Sept. 20) with their new breezy, end-of-summer song in the form of "Love U." A...
Prior to the launch of the tour, Alex Hairston stopped by the Playbill studio for a sneak peek at one of the disco hits.
From its spectacularly detailed aesthetic to the characters' march down well-worn personality paths, the movie argues insistently for the status quo.
Alien-hunters are arriving near Area 51 after a viral craze that saw them commit to storm the mysterious US military base.A variety of events are taking place to mark the weekend, including music festivals in a variety of locations. But some appear to be still committed to at least getting close to the base's famous military gates, coming near enough to snap selfies alongside the warnings of how violently the base will be protected.


Zach Galifianakis's popular "Funny or Die" series has been turned into a road pic. Should it have been?
Teen climate activist Greta Thunberg has addressed a UN summit, sailed across the Atlantic, and been nominated for the Nobel Peace Prize.


The North American tour resumes September 20 in Utica, New York.
Rapper Dave invited his Mum on stage as he was awarded the prize for his album, Psychodrama.
The actor, singer and former "Dear Evan Hansen" star discovers that Ryan Murphy, Richard Linklater and Stephen Sondheim are speaking the language he wants to hear.
A revamped tower wants your love. It's offering King Kong, flying steel girders — and a vertiginous ride to the 102nd floor. The city's first supertall building also offers grand views of the new New York.
2019 marks the 30th anniversary of the 1989 benefit, which raised $52,000 for Broadway Cares/Equity Fights AIDS.
The company, which began as a comedy website, has branched out to podcasts and feature films, including "Between Two Ferns: The Movie," which debuts on Netflix on Friday.
The show opened at Henry Miller's Theatre September 20, 2001.
Lorena and Mario are seen swirling near Mexico early Friday morning. (Image/CIRRA RAMMB) Tropical moisture is expected to converge on the southwestern United States early next week. Despite an ongoing drought, the heavy rain could bring a heightened risk of flash flooding and mudslides."There is the potential for heavy rain across the Southwest, especially Arizona, from Sunday night through Tuesday," AccuWeather Senior Meteorologist and western U.S. blogger Brian Thompson said.A non-tropical storm associated with a large dip in the jet stream is expected to drop southward across the West during this time frame.Ahead of this storm, moisture will be drawn northward from the tropics. Some of this moisture will be associated with Lorena and perhaps Mario, should the two tropical systems merge together.If the two storms come together, they would combine to bring a significant rain event for portions of the Southwest, according to Thompson.This type of the setup has the potential to produce more than a month's worth of rain in a few hours. Phoenix typically receives 0.64 of an inch of rain during September, while Flagstaff, Arizona, averages over 2 inches."Any non-excessive rain that were to fall on the region would be welcomed," AccuWeather Senior Meteorologist Alex Sosnowski said. Drought conditions have grown considerably across the Southwest over the past few months due to a lack-luster monsoon season. While Arizona was free of drought during the middle of June, over 85 percen
More than 100 Solomon Islands students will be transferred to China from self-ruled Taiwan early next year, after the South Pacific nation switched diplomatic ties to Beijing, the Solomons leader said on Friday. Kiribati followed the Solomon Islands this month in shifting ties to China, giving it two wins in the bid to strip allies from what it considers a wayward province with no right to state-to-state ties.


Coates's first novel, about a 19th-century man who has the ability to vanish from one place and appear in another, has echoes of work by Gabriel García Márquez, Colson Whitehead and Stephen King.
Despite being subjected to a daily diet of Trump headlines, I was unprepared for the president's alarming incoherenceNot normal: Donald Trump addresses the press at Otay Mesa, California. Photograph: ReutersAs a regular news reader I thought I was across the eccentricities of the US president. Most mornings in Australia begin with news from America - the bid to buy Greenland, adjustments to a weather map hand-drawn with a Sharpie or another self-aggrandising tweet. Our headlines and news bulletins, like headlines and news bulletins everywhere, are full of Trump.As a political reporter for most of the last 30 years I have also endured many long and rambling political press conferences with Australian prime ministers and world leaders.But watching a full presidential Trump press conference while visiting the US this week I realised how much the reporting of Trump necessarily edits and parses his words, to force it into sequential paragraphs or impose meaning where it is difficult to detect.The press conference I tuned into by chance from my New York hotel room was held in Otay Mesa, California, and concerned a renovated section of the wall on the Mexican border.I joined as the president was explaining at length how powerful the concrete was. Very powerful, it turns out. It was unlike any wall ever built, incorporating the most advanced "concrete technology". It was so exceptional that would-be wall-builders from three unnamed countries had visited to learn from it.There were
China offered airplanes and ferries to lure the Pacific island nation of Kiribati into switching diplomatic relations, Taiwan said on Friday, as the self-ruled island lost a second ally to Chinese pressure in less than a week. The switch, just days after the Solomon Islands cut ties, deals a fresh blow to President Tsai Ing-wen, who is seeking re-election in January, as it takes to seven the tally of allies lost to China since she took office in 2016. Taiwan has terminated diplomatic ties with Kiribati and will immediately shut its embassy there, Foreign Minister Joseph Wu told reporters.


Always in Season explores the lingering impact of more than a century of lynching African Americans and connects this form of historic racial terrorism to racial violence today. The film centers on the case of Lennon Lacy, an African American teen who was found hanging from a swing set in Bladenboro, North Carolina, on August 29, 2014. Despite inconsistencies in the case, local officials quickly ruled Lennon's death a suicide, but his mother, Claudia, believes Lennon was lynched. Claudia moves from paralyzing grief to leading the fight for justice for her son. As the film unfolds, Lennon's case, and the suspicions surrounding it, intersect with stories of other communities seeking justice and reconciliation. A few hundred miles away in Monroe, Georgia, a diverse group of reenactors, including the adult daughter of a former Ku Klux Klan leader, annually dramatize a 1946 quadruple lynching to ensure the victims are never forgotten and encourage the community to come forward with information that might bring the perpetrators to justice. As the terrorism of the past bleeds into the present, the film asks: what will it take for Americans to begin building a national movement for racial justice and reconciliation?Rated: Not RatedRelease Date: Sep 20, 2019
A documentary on PBS revisits a 1918 Texas massacre. And a "Between Two Ferns" movie hits Netflix.
The production, recently seen in a national tour, plays a 16-week engagement at the Longacre Theatre.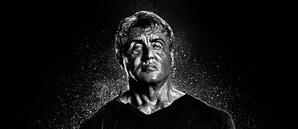 Here are a bunch of little bites to satisfy your hunger for movie culture:   Character in Close Up The Downton Abbey movie is in theaters this weekend, giving fans more time with everyone's favorite character: the Dowager Countess. This video from The Take focuses on Maggie Smith's iconic character from the PBS series and new spinoff feature and her relationships with the past and the future:   Movie Franchise Recap of the Day Rambo: Last...

Read More

Read Comments


"The Second Founding," by the historian Eric Foner, argues that the radical promise of the 13th, 14th and 15th Amendments — all passed after the Civil War — remains unfulfilled today.
His Glastonbury set went viral, he has an acting sideline and other things you need to know about the south London rapper.
Justin Trudeau has refused to rule out the existence of more pictures of himself in blackface as he said white "privilege" had blinded him to the racism of the practice.  Three separate cases of Mr Trudeau wearing blackface have emerged in the last two days, shredding his reputation as a liberal poster boy a month before the Canadian elections. During a press conference on Thursday afternoon, Mr Trudeau said he "deeply regretted" the incidents, saying it was the sort of discrimination ethnic minorities "face on a regular basis". "I didn't see that from the layers of privilege that I have. And for that I am deeply sorry, and I apologise". He declined to be drawn on whether further photographs may emerge, saying "I am wary of being definitive about this because the recent pictures that came out I had not remembered." Mr Trudeau admitted he did not reveal the episodes to his Liberal Party during vetting processes when he ran for office, saying "I never talked about this. Quite frankly I was embarrassed". The Canadian leader's political turmoil began on Wednesday night, when Time magazine published a yearbook photograph of a 29-year-old Mr Trudeau wearing robes and a turban, his hands, face and neck coated with brown makeup. Then a teacher at West Point Grey Academy in Vancouver, Mr Trudeau was attending an Arabian nights themed gala dressed as Aladdin. In the few photos from the event, Mr Trudeau appears to be the only reveller wea
Country superstar Luke Combs has added 10 dates to his schedule that will follow his massive 2019 Beer Never Broke My Heart Tour that kicks off next...
Toni Servillo plays the former Italian Prime Minister Silvio Berlusconi in Paolo Sorrentino's extravagant portrait.
Cast and creatives of the Summer North American tour share their most-loved Donna songs, favorite moments in the show, and more.
REUTERS/Chris WattieThe progressive reputation of Justin Trudeau is in ruins Thursday morning after a third instance emerged of the Canadian prime minister wearing racist dark face-paint.The first photo that surfaced, showing Trudeau in 2001 wearing brownface as part of an Aladdin costume, would have been enough to turn some voters off him forever. But, within hours, a second photo was published of him wearing blackface to sing the Jamaican folk song "Day-O," followed by a third video of him sticking his tongue out wearing dark makeup.What was initially assumed to be a deeply stupid and offensive costume at one theme party now looks like it was just one instance of a deeply troubling habit.Trudeau admitted he "made a mistake" late Wednesday after the first photo was published. That showed him wearing brownface makeup to an "Arabian Nights"-themed gala at the Vancouver private school where he taught in 2001.The picture, found in West Point Grey Academy's yearbook and published by Time magazine, shows Trudeau with his face, neck, and hands darkened—along with him wearing a turban and robes. While he was not the only one pictured in costume at the gala, he appeared to be the only one pictured in brownface. "Obviously I regret that I did it, I'm really sorry I did it," Trudeau told reporters Wednesday evening. "I take responsibility for my decision to do that. I should have known better... I didn't know it was racist at the time."Media relat
Italian designer Giorgio Armani chose a light breezy silhouette for his Emporio Armani line at Milan Fashion Week on Thursday, picking soft colours and loose cuts for the brand's spring line.

RELATED ARTICLES
Houston officials say floodwaters are receding across most of the city and efforts will continue through the night to clear the city's freeways of hundreds of vehicles stalled by the flooding. The dangerous flooding all but paralyzed the city Thursday after the remnants of Tropical Storm Imelda reversed course and hit Houston and Southeast Texas a second time.


Final broadcast primetime live same-day ratings for Wednesday, September…
On Wednesday night, Kodi Lee won season 14 of NBC's America's Got Talent, including $1 million and headlining shows from Nov. 7-10 at...
Urban singer Ozuna made a surprise appearance at the season finale of America's Got Talent on Wednesday night to perform "Baila, Baila,...

RELATED ARTICLES
The latest from the director James Gray centers on an astronaut whose mission into deep space becomes a voyage of self-discovery.
Children are increasingly suffering anxiety and grief about climate change, British psychologists said on Thursday, advising parents to discuss the issue in an age-appropriate way. Adults must acknowledge young people's fears and offer them support in taking positive action such as joining Friday's global climate strike, said the Climate Psychology Alliance (CPA), a group of psychologists and researchers. "Children are saying things like, 'Climate change is here as revenge, you've messed up the climate and nature is fighting back through climate change'," said Caroline Hickman, a teaching fellow at the University of Bath and a CPA executive.


America's Got Talent revealed a champion on Wednesday night (Sept. 18) during a power-packed two-hour finale that crowned inspirational singer...
The Today programme pays tribute to the veteran broadcaster of 61 years.
With the announcement of the 15th anniversary reunion concert, look back at the original Broadway production.
The broadcaster thanked the Today team and listeners in his final edition of the BBC Radio 4 programme.
Monegros Desert Festival, the Spanish electronic music event, has today (Sept. 19) announced that it will return in 2020 after a five year hiatus....
"If we end up playing the first concert to extraterrestrials, I won't be mad about it."
Netflix is set to lose "Friends" and "The Office" in the next couple of years. Yada, yada yada… the streaming giant is bringing in another former NBC sitcom to its service in "Seinfeld."Netflix announced Monday it has landed the global rights to the comedy, which ran from 1989 to 1998, beginning in 2021. "Seinfeld" had been available on Hulu since 2015. Terms of the deal with Sony Pictures Television, which handles distribution of the show, were not disclosed."'Seinfeld' is the television comedy that all television comedy is measured against," said Ted Sarandos, Netflix's chief content officer. "It is as fresh and funny as ever and will be available to the world in 4K for the first time. We can't wait to welcome Jerry, Elaine, George and Kramer to their new global home on Netflix."Also Read: 'Living With Yourself' Trailer: Paul Rudd Fights to Keep His Life ... From Paul Rudd (Video)The deal is a boon for Netflix, which is set to face increased competition in the streaming arena from the likes of Disney, Apple, WarnerMedia and Comcast. Netflix has been spending ambitiously on content, though most of the attention is paid toward its fast-growing output of original series and films. But old sitcoms still remain hugely important to the streamer's business model.Just ask its competitors, who have been paying hefty sums to pry old sitcoms away from Netflix."Friends" is moving to HBO Max, the upcoming streaming service from WarnerMedia that launches next spring, while "The Office" will move to Comcast's forthcom
Final broadcast primetime live same-day ratings for Wednesday, September…
"When you die, you die" is a phrase that is repeated several times in the trailer for The Possession of Hannah Grace, which is a thought that can reassure anyone worried that the dead might return to life in a very bad mood. Of course, countless horror movies have sought to disprove that phrase by reanimating corpses to very frightening effect. The Possession of Hannah Grace introduces the protagonist in a sympathetic manner before quickly moving on to its scary setup, making sure to pay homage to other memorable fright flicks along the way. Read more about the film below and then watch the trailer. What's the story? "A shocking exorcism spirals out of control, claiming the life of a young woman," says the official synopsis. "Months later, Megan...
Read More