Adele may have been the host for the Oct. 24 episode of Saturday Night Live, but the music superstar found a way to lend her vocals to the comedy show. Watch.

RELATED ARTICLES
Samsung Electronics chairman Lee Kun-hee, who transformed the South Korean firm into a global tech titan, died at the age of 78 on Sunday, the company said.


The new Singapore-New York route is one of the few new international routes to launch during the pandemic, but the airline is keeping it low-key.


Adele hosted the Oct. 24 episode of Saturday Night Live. Watch her monologue and sketches here.

RELATED ARTICLES
John Mulaney can't stay away from Saturday Night Live. Just eight months after his last appearance, the stand-up comedian (and former SNL scribe) is set to return for his fourth hosting stint on Oct. 31, with musical guest The Strokes. Mulaney made his SNL hosting debut fewer than three years ago, in April 2018. That episode […]



RELATED ARTICLES
The Biden Victory Fund is throwing an "I Will Vote" concert this weekend to support Democratic presidential candidate Joe Biden and his VP candidate Kamala Harris.
The star also tells the audience "my album's not finished" as she presents the US sketch show.
After a three-decade absence, Julie Andrews returns to Broadway in Victor/Victoria in 1995.
The real MVP of the sketch: crotchless chaps.

RELATED ARTICLES
How well do you know the productions that helped launch the careers of Stephen Sondheim, Andrew Lloyd Webber, and more?
Alec Baldwin and Jim Carrey returned to their roles as Donald Trump and Joe Biden in a "Saturday Night Live" parody of Thursday's face-off between the two candidates.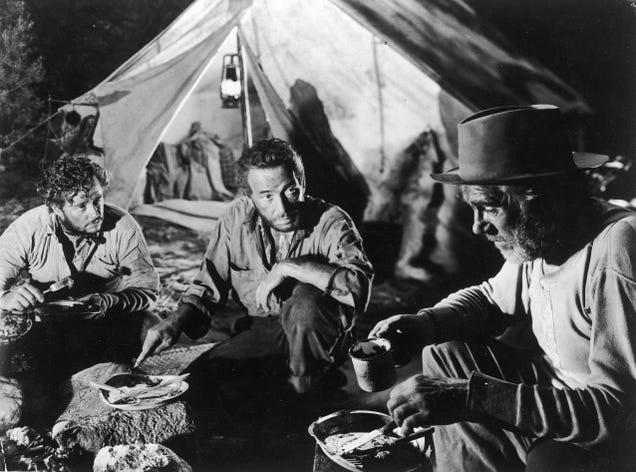 We explore some of Wikipedia's oddities in our 6,181,160-week series, Wiki Wormhole.


Read more...


From Tina Turner to Stevie Wonder, what do we learn from Trump and Biden's musical choices?

RELATED ARTICLES
Billie Eilish delivered her anticipated livestream, which fused reality with virtual environments.
"Look, I'm running against Donald Trump, not his children," Biden said in an interview with "Pod Save America."


The inside story of how the filmmaker pulled off the low-budget Zoom-based horror film, which featured a socially distanced shoot, had the actors executing their own stunts — and holds a coveted 100 percent fresh rating on Rotten Tomatoes.


23-year-old Selena Ann Bradley was pregnant with her third child when her body was discovered in William James Hernandez's freezer on Monday.


Eilish is taking her tour virtual, launching a multi-dimensional, interactive livestream concert tonight.
Kanye West talked for nearly three hours straight -- circling around topics like his relationships with God and the music industry, his presidential run, and his takes on abortion, medication and racism -- on Joe Rogan's podcast.
"You should be prepared for how bad it's going to get."The words of Dr. William Haseltine, an internationally renowned infectious disease expert, summarized the resounding—and sobering—takeaway from several public health experts and epidemiologists who spoke to The Daily Beast on Saturday, hours after the U.S. smashed its previous record of new daily COVID-19 cases. The country hit 83,757 reported infections in one day on Friday, while hospitalizations skyrocketed across the nation by 40 percent.The problem, experts say, isn't Friday's number. It's the upward trajectory."It's going to get a lot worse," said Dr. Haseltine, who was at the heart of the U.S response to the HIV/AIDS and anthrax crises. "We're looking at easily an excess of 100,000 infections a day and overwhelmed hospitals all over the country."Haseltine said that prediction was supported by several factors: The weather will only get colder, forcing people indoors. Flu season is approaching. The holidays will tempt people to gather in groups. There are no silver bullets coming. The smaller—but still devastating—peaks in the spring and the summer were largely contained to specific regions of the United States."Now it's just about everywhere across the country," said Haseltine, noting that cases are impacting more age groups, environments, and facilities. While many states saw clusters originating in meatpacking plants, prisons, and retirement facilities earlier in the year, they're now being traced more often back to private family gather
He is also building a soundstage in Atlanta.

RELATED ARTICLES
Democratic presidential nominee Joe Biden is "lying to the American people" about his son Hunter Biden's foreign business dealings, claimed Representative Elise Stefanik (R., N.Y.) on Saturday.The House Intelligence Committee member's comments came during an appearance on Fox & Friends Weekend, in which she accused the former vice president of lying when he issued his denial of wrongdoing during Thursday night's presidential debate. Stefanik detailed her experience asking each witness in President Trump's impeachment hearings whether there was a conflict of interest, or an appearance of one, created by Hunter Biden's role on the board of Ukrainian natural-gas firm Burisma Holdings during Joe Biden's time as vice president. All of the witnesses said yes, she recalled.She said the Obama administration "proactively brought this up as a conflict of interest" while preparing former U.S. ambassador to Ukraine Marie Yovanovitch for her Senate nomination. "This is Joe Biden running from his record and trying to wipe away this very clear conflict of interest," Stefanik said."This is not just a Hunter Biden scandal. This is a Joe Biden scandal, and it's not just Burisma. It's also now the Chinese Communist government and the Chinese Communist Party," she added, referring to allegations of a business arrangement between a Chinese company and the Biden family.During Thursday's debate, the former vice president claimed there was "nothing unethical" about Hunter
Two-time Tony winner LuPone kicks off the virtual concert series at The Shubert Virtual Studios on Manhattan's West Side.
A Miami-Dade nurse practitioner and mother of a 2-year-old said she was deliberately exposed to COVID-19 by a Miami physician at their place of work. She has filed a lawsuit against him, the medical office and the hospital that owns the medical office.


Fungie hasn't been seen in Dingle Bay, County Kerry, since October 12, prompting fears he is dead or gone somewhere else.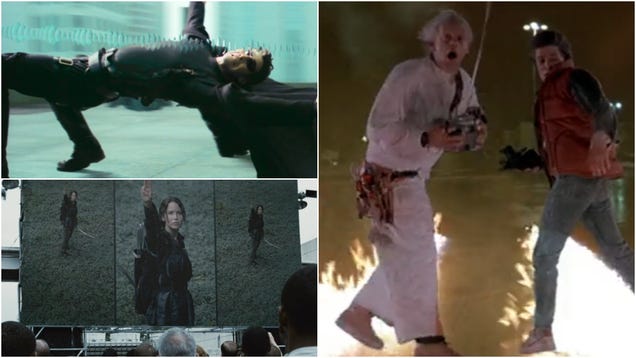 Streaming libraries expand and contract. Algorithms are imperfect. Those damn thumbnail images are always changing. But you know what you can always rely on? The expert opinions and knowledgeable commentary of The A.V. Club. That's why we're scouring both the menus of the most popular services and our own archives to…

Read more...


What does the music used in both Biden and Trump's campaign trail tell us?
Donald Trump and Joe Biden faced off one last time, and the winner was Kristen Welker.
Leslie Jones has opened up about her decision to exit 'Saturday Night Live,' saying she doesn't miss the show 'at all.'


"Treehouse of Horror XXXI," which airs on Oct. 18 at 8 p.m. on Fox, opens with an election parody that's not for the faint of heart.


When Senior Trump campaign adviser Mercedes Schlapp made a Twitter joke about Joe Biden's town hall on Thursday night, many considered it a compliment
The prize, open to English-language authors from around the world, will announce the winner in November.        


The title of this DVD goldmine for fans of Robin Williams' stand-up and improv work can be described with a word that Williams used frequently in his acts over the decades: Redundant. After his singular success in stand-up, film, and TV, everyone should know at this point that the Comic Genius description comes prepackaged with the name. It was for me when I first came to San Francisco for grad school in late 2002, but I mostly knew of Williams' genius through his film roles, a cornucopia of comedic and dramatic work that showcased his immensely versatile talent.

But I didn't know much about his stand-up work, coming from a country where his HBO specials weren't available. A San Francisco native who became a beloved figure of the city as his fame rose; he represented the perfect welcome for me as I bought his 2002 Live on Broadway special on DVD on my first day in th...Read the entire review