All good things must come to an end, and for the 2018 Winter Olympics in South Korea, what better way to go out than with a massive party?

More than two weeks since the opening ceremony officially kicked off the PyeongChang Winter Games, the country once again celebrated the athletes who put everything on the line. The closing event — like the opening ceremony — was also South Korea's opportunity to once again show off its diverse art and culture for the world, and give everyone a final taste of Olympic glory until the 2020 Games in Tokyo.

The 2018 Winter Games were filled with many stunning and memorable moments, including Nathan Chen bouncing back from disastrous showings to become the first man to land six quads in one skate, Lindsey Vonn crying after learning she would hang on to the bronze medal in the downhill final — the only medal she would receive in what's expected to be her last Winter Games — and Mirai Nagasu making history as the only U.S. woman to land a triple axel at the Olympics.

The closing ceremony, in part, is a fitting goodbye to an exciting two weeks.

Livestreamed as it's happening at 6 a.m. on Sunday and set to broadcast on NBC in primetime with hosts Tara Lipinski and Johnny Weir, alongside skating co-host Terry Gannon, the ceremony featured a large, choreographed program focused on the "Next Wave" them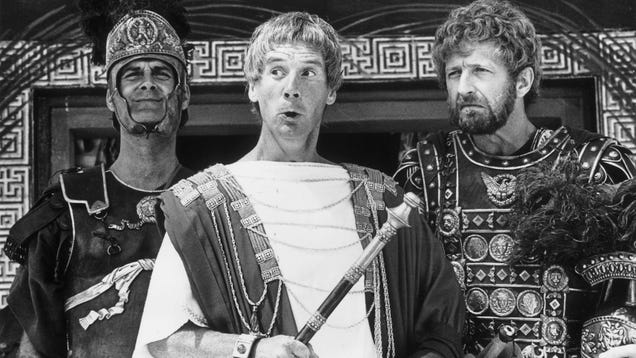 With more than 5.5 million articles, Wikipedia is an invaluable resource, whether you're throwing a term paper together at the last minute, or you were fascinated to learn that The Pope Smokes Dope. We explore some of Wikipedia's oddities in our 5,577,091-week series, Wiki Wormhole.


Read more...


A couple facing trial over the torture and false imprisonment of their 13 children had four more charges filed against them on Friday in a California court. The Riverside County district attorney filed three further charges of child abuse against David and Louise Turpin, and one count of felony assault by Mrs Turpin against one of her children. The couple are pleading not guilty to all 42 charges, including torture, false imprisonment, abuse of a dependent adult and child abuse, as well as one count of lewd conduct with a minor against Mr Turpin. Lawyers for the couple said they are both pleading not guilty to the additional charges filed on Friday. "Today we filed an amended complaint in the Turpin case this afternoon," said John Hall, spokesman for the district attorney's office, speaking outside court after the hearing. David and Louise Turpin with their children "We have amended the complaint to file three new charges on both defendants of child abuse, and one new count against only defendant Louise Turpin of felony assault. "There have been no counts that have been removed, and no other additional counts other than those. "It's further investigation that we've been doing in this case has led us to amend the complaint. That's not uncommon in cases," he added. "It could add some time to the exposure that they're facing, I don't have that tabulated right now." Mr Hall said he was not aware of any changes to the charges filed against the couple last