A Navy ship with 1,000 hospital beds arrived in New York City's harbor, and Dr. Anthony Fauci defended the extension of social distancing rules.



RELATED ARTICLES
Alan Merrill co-wrote and sang the glam rock classic before Joan Jett made it famous.
On Sunday night (March 29), Elton John hosted the iHeart Living Room Concert for America to help combat the current coronavirus pandemic.
"This was always going to be hard, but it actually didn't need to be this hard."
Sir Elton calls on his famous isolating friends to join the iHeart Living Room Concert For America.

RELATED ARTICLES
Looking for a good book to read while social distancing? We've got you covered with 100 recommendations.        
The coronavirus briefings have given Donald Trump a regularly scheduled reality show again — or, rather, a create-your-own-reality show.

RELATED ARTICLES
The country's health ministry says cases have passed 1,000, as a three-week lockdown begins.


In the wake of the coronavirus pandemic, many regional theatres are moving to digital; here's how to join.

RELATED ARTICLES
The tests could allow hundreds of thousands of people to leave their coronavirus lockdowns early.



RELATED ARTICLES
The only way for the Byrdes to survive this is to make themselves too important to hurt.
Alicia Keys, Mariah Carey, Billie Eilish, Camila Cabello and Sam Smith performed remotely to raise money for organizations helping with Covid-19 relief.
Quavo recently caught up with Billboard, opening up about how the current Coronavirus pandemic is impacting his life as a musician, how Migos are still finding ways to be productive while also practicing social distancing and more.
Donald Trump has extended the timeline for the US to remain in lockdown over the coronavirus pandemic until at least 30 April, abandoning his "aspiration" to have the country back in business by Easter.The White House's top infectious disease expert, Dr Anthony Fauci, has meanwhile warned that his projection of a potential 100,000 to 200,000 American deaths is "entirely conceivable" if not enough is done to mitigate the crisis, with the president commenting that containing the disaster to that level would represent "a very good job".


The novelist Ann Patchett doesn't have children and didn't read middle-grade books. Then she picked up one by Kate DiCamillo and couldn't stop until she'd read them all.
Kawai Strong Washburn's debut novel envisions an archipelago of Indigenous peoples who refuse to be erased.
Another week of social distancing means another week of Billboard Live At-Home Sessions, and Billboard has a full slate coming your way. See this week's schedule here.
Ayo, secret son check!

RELATED ARTICLES
The Taliban have killed about two dozen Afghan police and pro-government fighters, officials said Monday, in two attacks that come as the foes are supposed to be preparing for peace talks. In one of the incidents late Sunday, the insurgents killed at least six soldiers and 13 police and pro-government militiamen at several outposts near a police headquarters building in northeastern Takhar province, provincial police spokesman Khalil Assir told AFP. "The police bravely defended and prevented the Taliban from entering the celebration," Assir said.


Iran had 117 new coronavirus deaths in the last 24 hours, bringing the total to 2,757, a health ministry spokesman said on Monday, prompting the Middle East's worst hit country to consider tougher curbs on movement. "In the past 24 hours we had 117 new deaths and 3,186 new confirmed cases of people infected with the coronavirus," Kianush Jahanpur told state TV, calling on Iranians to stay at home. Iran has had an intercity travel ban since Thursday and the government has extended the closure of universities and schools and the suspension of all cultural, religious and sports events.


By Judith Graham, Kaiser Health NewsA wrenching conflict is emerging as the COVID-19 virus storms through U.S. communities: Some patients are falling into a no man's land between hospitals and nursing homes. Hospitals need to clear out patients who no longer need acute care. But nursing homes don't want to take patients discharged from hospitals for fear they'll bring the coronavirus with them."It's a huge and very difficult issue," said Cassie Sauer, president of the Washington State Hospital Association, whose members were hit early by the coronavirus.Each side has legitimate concerns. Hospitals in coronavirus hot spots need to free up beds for the next wave of critically ill patients. They are canceling elective and nonessential procedures. They are also trying to move coronavirus patients out of the hospital as quickly as possible.The goal is to "allow hospitals to reserve beds for the most severely ill patients by discharging those who are less severely ill to skilled nursing facilities," Seema Verma, administrator of the Centers for Medicare & Medicaid Services, said a few weeks ago as the federal agency relaxed rules restricting which Medicare patients can receive nursing home care.Nursing homes are alarmed at the prospect of taking patients who may have coronavirus infections. The consequences could be dire. The first nursing home known to have COVID-19, the Life Care Center in Kirkland, Washington, saw the virus spread like wildfire. It killed 37 people."We're looking at case fatality rates of 30, 40, 50% in
Fox News primetime star Tucker Carlson has been credited with pushing President Donald Trump to take the coronavirus pandemic seriously and has received mainstream media plaudits for seemingly calling out his own colleagues for actively downplaying the outbreak.Yet, while Carlson has been applauded for preaching concern about the viral outbreak while his fellow pro-Trump hosts on the network attempted to dismiss the COVID-19 fears as a partisan ploy, he has actually played both sides for his audience, giving voice to reckless conspiracies, unserious characters with no expertise, and wholly dangerous rhetoric.Earlier this month, as confirmed cases and deaths began surging across the country, Carlson gained widespread acclaim when he called out those "minimizing" COVID-19, calling the pandemic a "very serious problem." It was seen at the time that Carlson was calling out both Trump and many of his Fox News colleagues—without naming them, of course—for reacting inappropriately to the impending crisis.That March 9 monologue apparently helped prompt the president to finally take action on the pandemic after waving it away for weeks, with White House sources saying Carlson's segment was a "turning point" for Trump. The Fox News host, who has informally advised the president on other matters in the past, also traveled down to Mar-a-Lago the previous weekend to convince the president about the gravity of the situation, later saying he felt it was his "moral obligation" to do so.As a result, Carlson has been the focus of several larg
Accessible, rapid testing could bring a "return to normalcy," Cuomo said. But for now, he's extending New York's lockdown another two weeks.


The medical drama completes its third season. And a Dutch mystery series drops on Acorn TV.
Critics said Mexico's president was downplaying the coronavirus threat. But he has now shifted his tone.


The musician's daughter announced his passing on Facebook.

RELATED ARTICLES
John's comments divided Twitter, but everyone seemed to enjoy his guests' 'iHeart Living Room Concert for America' performances — all shot at home in the name of social distancing.


The series' saddest episode ever is also one of its best.
The harrowing image shows the bodies of deceased COVID-19 patients being stored in a refrigerated truck outside the ambulance bay.


Pro-Trump anchor appeared late and apparently disheveled on Saturday night, leading to social media speculationPresenting from home has become a new normal for TV hosts during the coronavirus outbreak, but for one of Donald Trump's favorite personalities, things did not go so well on Saturday night.Jeanine Pirro missed the entire first segment of her show Justice with Judge Jeanine on Fox News and appeared disheveled when she did finally appear, her hair noticeably and uncharacteristically non-coiffured.Fox News issued a statement on Sunday blaming "technical difficulties" for the spectacle and seeking to excuse the mishaps by pointing out that it, like others in such challenging times, was operating "with a reduced staff working remotely to ensure the health and safety of our employees".Pirro defended herself in a lunchtime tweet that claimed her hair was out of place because of an audio device in her ear with "no staff around to notice"."I was in a truck that was not prepared to broadcast [because] we had no connection, no visual and no teleprompter," she wrote.The explanations cut little ice with social media users, however, several of whom suggested alternative reasons for what they saw.Aaron Rupar, a Vox journalist, questioned the wisdom of allowing Pirro to appear at all."OMG. What is Fox doing putting someone on the air in [that] condition?," he wrote.Pirro, 68, told another Twitter user: "Keep hating. U wear it well."The former US district attorney has often won praise from Trump for her sup
Everyone seems to be getting exhausted with one another, and it's going to lead to the death of someone. Probably more than one someone.
One of the more unexpected moments of Sunday (March 29) night's nationally-aired Concert For America featured two-time Grammy winning R&B virtuoso H.E.R. breaking out some new music.
US President Donald Trump abruptly abandoned his ambition to return American life to normal by Easter, heeding advice from the government's top doctors that re-opening the US economy in two weeks risks greater death as the coronavirus outbreak accelerates. In a stark shift from two weeks of measured optimism, the president said his guidelines for Americans to practice "social distancing" would remain in place until at least April 30, and he warned that 100,000 or more people may die. He said in a Rose Garden news conference that he hoped the country would reach "the bottom of the hill" by June 1 - "could even be sooner, could be a little bit later." Mr Trump's about-face came after his top medical advisers - Anthony Fauci, the director of the National Institute of Allergy and Infectious Diseases, and Deborah Birx, the State Department immunologist advising Vice President Mike Pence - presented alarming new projections that millions of Americans may wind up infected. Mr Fauci said earlier on CNN that as many as 200,000 Americans might die if efforts to mitigate the spread of the virus aren't successful. "The number I gave out is, you know, based on modelling," Mr Fauci said at Sunday's news conference. "And I think it's entirely conceivable that if we do not mitigate to the extent that we're trying to do - that you could reach that number. What we're trying to do is not let that happen."


The daily benefit series, created by Seth Rudetsky and James Wesley, offers mini concerts and conversations in the wake of the coronavirus pandemic.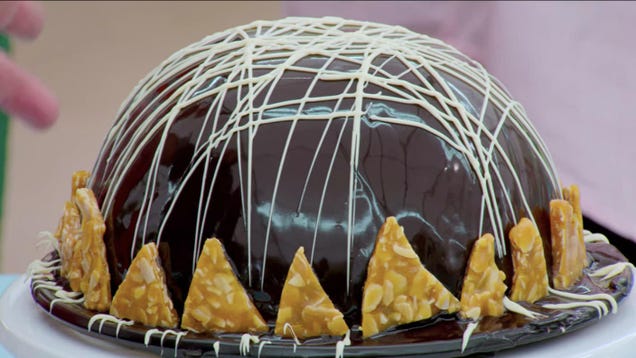 Believe it or not, even a big outdoor tent in the British countryside isn't safe from the spread of the coronavirus—regardless of how generally positive and uplifting the people in that tent tend to be. As reported by Deadline, production on the 11th season of The Great British Bake Off (that's The Great British…

Read more...


The daily benefit series, created by Seth Rudetsky and James Wesley, offers mini concerts and conversations in the wake of the coronavirus pandemic.
Season 4's 'Chapter Seventy-Four: Wicked Little Town' was scheduled to air April 8.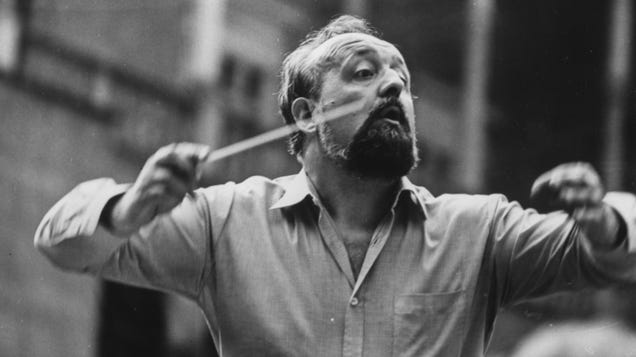 As reported by The Hollywood Reporter, influential Polish composer Krzystof Penderecki—whose avant-garde pieces have left a lasting impression in films like The Exorcist, The Shining, and Children Of Men—has died. Penderecki had reportedly been suffering from a "long and serious illness," and though a caregiver was…

Read more...


The "Justice with Judge Jeanine" star responded to a commenter who said she had "drunk girl hair."


Krzysztof Penderecki, one of the world's most popular contemporary classical music composers whose works have featured in Hollywood films like "The Shining" and "Shutter Island," has died.
As of Friday, at least 11 students at Liberty University in Lynchburg, Virginia, have reported symptoms suggesting they have the COVID-19 coronavirus, Dr. Thomas Eppes Jr., the physician in charge of student health services, told The New York Times on Sunday. Liberty University President Jerry Falwell Jr. came under fire last week when he reopened the campus to students at the end of their spring break, despite public health officials warning against it and Virginia Gov. Ralph Northam (D) banning gatherings of more than 100 people in the state. Falwell said 1,900 students returned to campus last week, and more than 800 have since left. Eppes on Sunday said of the students who have COVID-19 symptoms, three have been referred to hospitals to get tested and eight have been told to self-quarantine.Falwell told The News & Advance last week that the school had to reopen because Liberty has "a responsibility to our students — who paid to be here, who want to be here, who love it here — to give them the ability to be with their friends, to continue their studies, enjoy the room and board they've already paid for, and to not interrupt their college life."Referring to the coronavirus, Eppes told the Times that Liberty has since "lost the ability to corral this thing," but he didn't tell Falwell to shut the school down because "I just am not going to be so presumptuous as to say, 'This is what you should do and this is what you shouldn't do.'" Falwell is a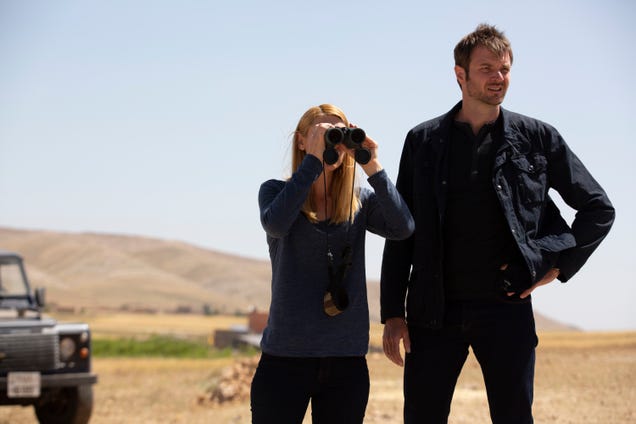 A process that began last week continues as Homeland heads into its home stretch: Carrie is coming face-to-face with her actions over the course of the series, and she doesn't like what she sees. Last week's episode took the airstrike she ordered on a wedding party out of the realm of the abstract when she was…

Read more...


It was probably the most astounding and unexpected makeover in 'Idol' history.


Workers installed a 68-bed emergency hospital site that is slated as a "respiratory care unit with ICU capability" and to open Tuesday morning.


Carlos Vives performed some of his greatest hits, such as "La Bicicleta" and "Tierra del Olvido" during his at-home YouTube concert.

RELATED ARTICLES
The United States is preparing for a novel coronavirus epidemic that is national in scope."No state, no metro area will be spared," Dr. Deborah Birx, the coronavirus response coordinator for the White House Coronavirus Task Force, told NBC's Chuck Todd on Sunday's edition of Meet the Press.Birx was clear that no area of the country will evade the effects of the virus, but said the sooner places react and instill mitigation measures, the easier it will be to "move forward." WATCH: Dr. Deborah Birx says "no metro area will be spared" of the coronavirus outbreak. MTP IfItsSunday Dr. Birx: "The sooner we react and the sooner the states and the metro areas react and ensure that they have put in full mitigation ... then we'll be able to move forward." pic.twitter.com/B9Fo3lUVHA -- Meet the Press (@MeetThePress) March 29, 2020Dr. Anthony Fauci, the head of the National Institute of Allergy and Infectious Diseases, also provided a sense of scale Sunday, but he said he doesn't want to be held to any prediction. Fauci told CNN's Jake Tapper that he's never seen an outbreak match the worst-case scenario of its models, and he believes that remains unlikely for the coronavirus, as well. Nevertheless, he thinks it's possible the U.S. could be looking at somewhere between 100,000 and 200,000 deaths. Dr. Anthony Fauci says there could potentially be between 100,000 to 200,000 deaths related to the coronavirus and millions of cases. "I just don't think that we rea
Former R.E.M. singer Michael Stipe recently unveiled a demo of his new song "No Time for Love Like Now," a collaboration with The National's Aaron Dessner.
Poland's Krzysztof Penderecki, one of the world's most celebrated composers, died on Sunday at the age of 86, said state-controlled news agency PAP.
The daily benefit series, created by Seth Rudetsky and James Wesley, offers mini concerts and conversations in the wake of the coronavirus pandemic.
Floyd Cardoz, the winner of "Top Chef Masters" Season 3, has died due to complications from the coronavirus. He was 59.His family confirmed his death to Indian publication Scroll.in. Cardoz admitted himself to a New York hospital on March 8, shortly after his return from India, according to his Instagram account.Cardoz was also featured on Season 2 of Netflix's "Ugly Delicious," a travelogue show following James Beard Award-winning chef David Chang. "I don't want to believe this," Chang wrote Wednesday on Twitter."People may not realize it, but so much of the food you eat today was influenced by Floyd when he was the cdc at Lespinasse with the late chef Grey Kunz," he continued. "The family tree that branched out of that hall of fame kitchen changed gastronomy in America for the better."Also Read: Stuart Gordon, Director of Cult Horror Films 'Re-Animator' and 'Just Beyond,' Dies at 72"But as great as a chef as Floyd was, he was a better person and amazing dad. I will miss you so much Floyd," Chang concluded."Bravo and the 'Top Chef' family are deeply saddened by the passing of Chef Floyd Cardoz.  Floyd was a talented chef who competed and won 'Top Chef Masters.'" said a network spokesperson. "He was thoughtful, kind and his smile illuminated a room. He was an inspiration to chefs around the world and we offer our deepest sympathy to his family and friends."TheWrap also reached out to Netflix seeking comment on Cardoz's passing. We did not immedi
(Warning: This post contains spoilers for Sunday's episode of "Westworld," titled "The Winter Line.")Westeros met Westworld on Sunday — and not everyone was a fan of the crossover."Game of Thrones" creators David Benioff and Dan Weiss's highly publicized "Westworld" cameos were featured in last night's episode, titled "The Winter Line," revealing to viewers that the two played a pair of Delos Destinations technicians assigned to make creations for the unnamed Park 4.And it turns out that Park 4 is a medieval/fantasy-themed world, complete with dragons, HBO's "Westworld" creators Jonathan Nolan and Lisa Joy told is us a direct shout-out to HBO's "Game of Thrones," even though they wouldn't reveal the actual name of the "Westerosworld" park.Also Read: 'Westworld' Season 3: Simon Quarterman on That Big Twist to Lee Sizemore's ReturnBenioff and Weiss's guest spot had them playing two unnamed technicians working on a dragon that looked strikingly similar to Drogon, while discussing their plans to try to sell the creature if they get laid off. You can see screenshots of their appearances below:The bit garnered very mixed reactions on Twitter and even reignited a debate about the eighth and final season of "GoT" — almost a full year after the now-ended series, well, ended."Westworld is doing charity work by employing D&D after they ruined game of thrones also get drogon away from these beasts," one user tweeted.Some viewers re
Senator Burr allegedly took part in insider trading and privately warned about the dangers of the coronavirus while publicly remaining silent.


Final broadcast primetime live same-day ratings for Thursday, January…

RELATED ARTICLES