It's so… metaphorical.

RELATED ARTICLES
The robot revolution begins March 15.

RELATED ARTICLES
Based on the book by Celeste Ng.
Apple alleged the man has been harassing Tim Cook, and has shown up at his house in Palo Alto twice, once with champagne and flowers.


Our guide to film series and special screenings.
We're moving to Shaker Heights.


Wuhan doctor Li Wenliang, who died of the new coronavirus, was initially censored by police. He wasn't the only whistleblower to go silent.


Ivo van Hove's re-imagining of the beloved musical stars Shireen Pimentel and Isaac Powell.
Someone's got a tortilla chip on his shoulder. On Wednesday, Fox's The Masked Singer introduced six new contestants. Among these was Taco, whose smooth and effortless performance of Frank Sinatra's "Fly Me to the Moon" earned him accolades from the reality singing competition's judges. When it came time for them to pontificate about which celebrity […]



RELATED ARTICLES
The Susan Smith Blackburn Prize-winning play, directed by Lileana Blain-Cruz, opened at Atlantic Theater February 18.
The March 2 unsealing of the archives of Pope Pius XII, the controversial World War II-era pontiff, whose papacy lasted from 1939 to 1958, has been awaited for decades by Jewish groups and historians. The controversy over Pius XII hinges on whether the head of the Catholic Church, a former diplomat of the Holy See in Germany, remained too silent during the Holocaust, never publicly condemning the Nazis. The most sensitive archives, comprising the World War II period, have already been largely published by the Vatican.


Shereen Pimentel stars as Maria opposite Isaac Cole Powell as Tony in the revamped production.
Everyone's got a morning routine, whether that's hitting the gym, taking a shower or whipping up a big breakfast. For Khloe Kardashian and...
The U.S. Army and its closest allies have a problem. The region of the world where they arguably are most likely to deploy its heaviest vehicles for high-tech combat also is peppered with flimsy old bridges that can't support the vehicles' weight.


Mexican singer Thalia kicked off 2020 by releasing "Ya Tú Me Conoces" with sibling duo Mau and Ricky, but she has many plans...
Ankara won't be getting the F-35.


Relatives of a black Connecticut man killed by a state trooper are seeking more than $10 million in wrongful death damages from state and local police, according to legal notices filed Thursday. Lawyers for the family of Mubarak Soulemane, 19, asked the state claims commissioner for permission to sue the Department of Emergency Services and Public Protection and top state police officials including Public Safety Commissioner James Rovella for $10 million. West Haven's counsel, Lee Tiernan, said the town's policy is not to comment on pending litigation.


In today's festival scene it's not unusual for an organization to team up with a DJ, label or party brand on an all-day...
The mother of two Idaho children missing since September was arrested Thursday in Hawaii. Lori Vallow, also known as Lori Daybell,46, was arrested on a warrant issued in Madison County, Idaho, and was being held on $5 million bail, Kauai police said.


From your first tracking shot to your last camera play.

RELATED ARTICLES
His wife, a Microsoft business program manager, was reported missing Tuesday while the Seattle couple was vacationing in Hawaii.


In just over a year, he'd become perhaps the most unmissable young rap star in New York City.
A documentary filmmaker finds racism embedded globally but fails to examine it in historical context.
Elizabeth Warren has bought ad space in a newspaper owned by Republican mega-donor Sheldon Adelson, taunting the billionaire with an estimate for how much he would pay during the first year of her presidency with her promised 2 per cent wealth tax."Here's how much Sheldon Adelson pays under Elizabeth Warren's wealth tax in the first year: $2,300,000,000,' the ad, printed in the Las Vegas Review-Journal, says.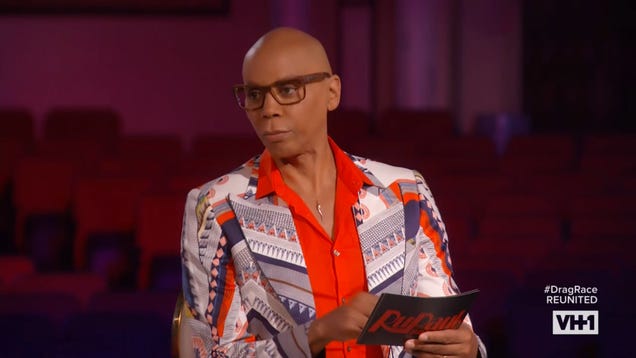 Talk about a reveal: It was announced Thursday that RuPaul's Drag Race All-Stars season five will air on Showtime instead of VH1.


Read more...


The addition to Southwest Airline's pre-flight safety briefing comes amid high-profile claims of sexual assault on airlines.


Previews, openings and some last-chance picks.

RELATED ARTICLES
The president of Princess Cruises welcomed a coronavirus-quarantined ship by blowing kisses and making heart signs, captured on a video set to upbeat music and posted on social media the same day as reports of the deaths of two passengers had surfaced.In a video posted to the company's social media on Wednesday, Jan Swartz is seen wearing a surgical mask and forming heart hands over her head as the cruise ship finally begins to disembark after its passengers were forced to remain at a port in Yokohama, Japan for several weeks following a shipwide outbreak of the flu-like respiratory virus.


A winter storm was forecast to bring up to 6 inches of snow to the Southeast; Charlotte and Raleigh, North Carolina, under winter weather alerts.


Two elderly Japanese passengers who contracted coronavirus on Princess Cruises' Diamond Princess died Thursday, according to Japan's health ministry.


"They gave me this idea that you could create this sort of internal hologram inside yourself that was much prettier and cooler than maybe what your actual life looked like," says the woman who played Penelope Garcia for 14 seasons.


An infectious-diseases expert said the hygiene conditions on the Diamond Princess were abysmal, making him "so scared" of contracting the coronavirus.


Richard Lee was the police chief of Croydon, New Hampshire for 20 years. The town's selectboard eliminated his one-man department Tuesday night.


The death toll from the coronavirus outbreak climbed to 2,118 in China. Here is the latest for Thursday.


And right after telling Ray Donavan to sashay away! It premieres June 5.

RELATED ARTICLES
Democratic presidential candidate Buttigieg has revealed an affinity for Microsoft's famous word processor.


If the Chinese government cannot or does not curb the transmission of the novel coronavirus in Xinjiang, it's possible that it will evolve, as the influenza virus did in 1918, to become even more dangerous to humans


A defanged and updated version of Jack London's classic novel doesn't lack for excitement.
Acclaimed in London, the two-part play about gay culture and the legacy of AIDS drew a chillier response in New York, where it is set.

RELATED ARTICLES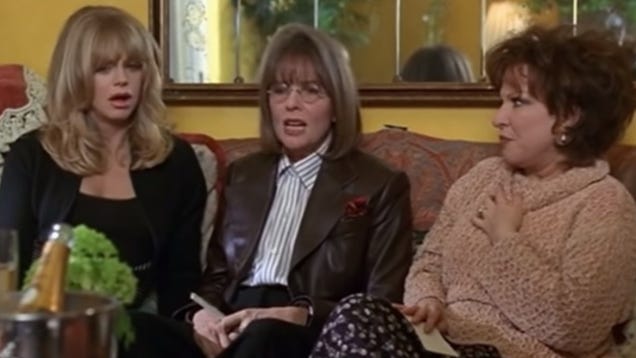 Per Deadline, New Republic Pictures has recognized the need for a long-overdue First Wives Club reunion and, in their moment of benevolence, purchased a new film from Peter Hoare starring Goldie Hawn, Bette Midler, and Diane Keaton. Family Jewels will mark the first big screen reunion for the trio since their 1996…

Read more...


President Trump would rather keep the facts to himself.Last week, the House Intelligence Committee reportedly received a briefing detailing how Russia was once again interfering in the 2020 election. The next day, Trump attacked his outgoing national intelligence director for letting the briefing happen, people familiar with the exchange told The New York Times.The committee, led by Rep. Adam Schiff (D-Calif.), learned from intelligence official Shelby Pierson that Russia was working to get Trump re-elected this fall, five people familiar with the matter said. Pierson has a reputation for bluntness, and some officials who heard about the briefing suggested Pierson should've left out the bit on Russia to avoid riling up Republicans in the room. Trump's allies at the briefing "challenged the conclusions, arguing that Mr. Trump has been tough on Russia and strengthened European security," the Times writes.An even bigger uproar came the next day from Trump himself, who attacked Acting Director of National Intelligence Joseph Maguire for what was said in the briefing. This happened last Friday, and by Wednesday, Trump announced he was replacing Maguire with U.S. Ambassador to Germany Richard Grenell, who's unabashedly loyal to the president. Read more at The New York Times.More stories from theweek.com The growing crisis in cosmology The Nevada Democratic debate set a new viewership record The Democrats gave Mike Bloomberg what
The First Wives Club cast reunion movie is now called Family Jewels, and it's really happening.
Suggested reading from critics and editors at The New York Times.
A vibrant Netflix comedy-drama celebrates a community being upscaled out of existence.

RELATED ARTICLES
A summer of surfing at a seaside town takes a dark twist but offers the wisdom of celebrating challenges in one's own way.
Two families flee communism in a handmade hot-air balloon in this cozily conventional thriller.
In her new memoir, "Brother & Sister," the actor opens up about her family.
Rapper Pop Smoke was shot and killed on Wednesday in a rented multi-million-dollar home in Los Angeles' Hollywood Hills, and police said they were searching for several suspects, at least one whom was armed and wearing a mask during the incident.
  Travis Scott chose to honor Pop Smoke's legacy after the rapper was killed at just 20 years old during a home invasion robbery in the...

RELATED ARTICLES
Ms. Scott made a career of small, powerful roles in which she portrayed sharp but nurturing characters.

RELATED ARTICLES
Our guide to film series and special screenings.
Suggested reading from critics and editors at The New York Times.