(Bloomberg) -- China should put the brakes on its lending in the South Pacific to avoid lumping economically vulnerable nations with unsustainable debt, according to a report released by an Australian think tank."The sheer scale of China's lending and its lack of strong institutional mechanisms to protect the debt sustainability of borrowing countries poses clear risks," the Lowy Institute said in a report released Monday. "China cannot remain a major lender in the Pacific at the same scale as in the past without fueling significant" dangers, it said.According to Lowy, six South Pacific governments are debtors to China: Cook Islands, Fiji, Papua New Guinea, Samoa, Tonga, and Vanuatu. Between 2011 and 2018, China made official loan commitments to the region totaling about $6 billion, or about 21% of regional GDP.As China spreads its influence beyond the South China Sea to the South Pacific -- a region comprised of island nations traditionally under U.S. hegemony and on Australia's doorstep -- officials in Washington and Canberra are increasingly concerned Beijing may use debt through infrastructure loans as leverage to establish military bases in the region.Opaque LendingLast November, U.S. Vice President Mike Pence criticized President Xi Jinping's Belt-and-Road Initiative, which Morgan Stanley has said may total $1.3 trillion by 2027 -- dwarfing the funds the U.S. and allies have mobilized. Pence said the U.S. doesn't "drown our partners in a sea of debt" or "offer a constricting belt or a one-way road."While the Lowy report said there was no evidence to suggest China was engaging in deliberate "debt-trap diplomacy" in the South Pacific, it urged Beijing to adjust "the scale, natur
Donald Trump's multiple abuses of office are more serious than those even of Richard Nixon, and Democrats must trigger their effort to impeach him before the end of the year, a former top Republican administration lawyer has claimed.Richard Painter, who served as an ethics lawyer to the administration of George W Bush but who quit the party after it moved sharply to the right, claims Mr Trump's offences are unique even when considered against the many misdeeds of his predecessors.


America is still a "Christian nation," if the term simply means a majority of the population will claim the label when a pollster calls. But, as a new Pew Research report unsparingly explains, the decline of Christianity in the United States "continues at a rapid pace." A bare 65 percent of Americans now say they're Christians, down from 78 percent as recently as 2007. The deconverted are mostly moving away from religion altogether, and the ranks of the religiously unaffiliated -- the "nones" -- have swelled from 16 to 26 percent over the same period. If this rate of change continues, the U.S. will be majority non-Christian by about 2035, with the nones representing well over one third of the population.Smaller details from the study are equally striking. Protestantism lost its narrow claim to an outright majority of Americans' souls around 2012. While older generations remain at least two-thirds Christian, millennials have an even 49-49 split of Christians vs. nones (40 percent) and those of other faiths (9 percent). Religious service attendance rates haven't dramatically declined in the last decade, but they will soon if generational trends hold.As even the strictest practitioners of laicite must concede, major religious shifts like this will have equally major political effects -- but we are in somewhat uncharted territory as to what those effects may be. In broad strokes, this decline keeps the U.S. trailing Western Europe's religious and political evolution: the end of Christianity as a default faith and a move toward left/right politics that can be roughly characterized as socialism against nationalist populism. Yet Europe can hardly provide a clear window to our future, not least because many European states have both multi-party pa
Newly formed Tropical Depression 19 will bring a heightened risk of flash flooding and mudslides to southwestern Mexico through Monday.The new tropical threat formed about 105 miles (169 km) south of Manzanillo, Mexico, early Sunday morning.As of 5 a.m. EDT Sunday, the depression was moving north at 7 mph (11 km/h) with maximum sustained winds of 35 mph (56 km/h). This satellite image shows newly formed Tropical Depression 19 off the southwestern coast of Mexico early Sunday morning. (NOAA/GOES-EAST) The depression may strengthen to a tropical storm prior to moving inland over southwestern Mexico. If this occurs, it will be given the name Priscilla.Wind gusts of 40-60 mph (64-97 km/h) can occur where the system makes landfall."Once inland, the system will quickly weaken and dissipate Sunday night," AccuWeather Senior Meteorologist Rob Miller said.Heavy rainfall is expected to be the main impact from the system even after it dissipates. AccuWeather meteorologists expect widespread rainfall totals of 3-6 inches (76-152 mm), with an AccuWeather Local StormMax™ of 10 inches (254 mm).Portions of Nayarit, Jalisco, Colima and Michoacan are expected to bear the brunt of this rainfall."This rain will lead to the risk for dangerous flooding and mudslides across the region," Miller said.The area's steep terrain will heighten the risk of fast-moving, potentially life-threatening debris flows.This system is designated a less than 1 on the AccuW
Hong Kong police fired tear gas at protesters throwing petrol bombs on Sunday as thousands staged an illegal march through the Kowloon district that will test the strength of the pro-democracy campaign after four months of unrest. Police inside the Tsim Sha Tsui police station fired volleys of tear gas and used a loudspeaker to called on protesters in the street below to disperse. Hardcore black-clad protesters threw petrol bombs at the station's iron gate and inside the compound.


Damon Lindelof's take on the comic book series airs on HBO. And Jessica Biel stars in a new sci-fi thriller based on a fiction podcast.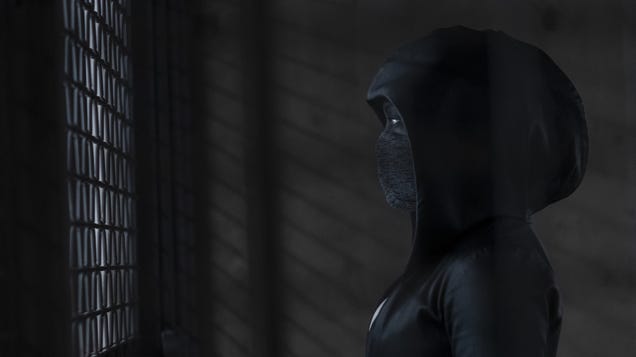 Here's what's happening in the world of television for Sunday, October 13. All times are Eastern.

Read more...


(Bloomberg) -- Hong Kong police arrested a man for allegedly stabbing a teenager during a dispute on an otherwise-peaceful Saturday, and ahead of an unapproved march on Sunday.A 19-year-old was slashed across the neck and stabbed in the abdomen near a so-called Lennon Tunnel while he was handing out leaflets, Radio Television Hong Kong reported. On Saturday night, hundreds gathered in Central district for a peaceful prayer gathering calling for international humanitarian aid.Protesters vowed to go ahead with a march Sunday despite the Appeal Board on Public Meetings and Processions supporting the police ban on the event because of the potential for violence. The rally was originally called to protest a government ban on masks and comes after Wednesday's attack on Civil Human Rights Front's organizer Jimmy Sham by hammer-wielding thugs in Mong Kok.Protesters are seeking to keep the pressure on Hong Kong Chief Executive Carrie Lam with a 20th straight weekend of demonstrations. Earlier this week, Lam was twice shouted down in the city's legislature by opposition lawmakers as she discussed her annual policy address.The protests began in opposition to Lam's since-scrapped bill allowing extraditions to mainland China and have expanded to include calls for greater democracy and an independent inquiry. The unrest has turned increasingly violent, with frequent clashes between protesters and police.Here's the latest (all times local):Man arrested after stabbing (6 p.m.)Police said they arrested a 22-year-old m
Kesha has officially lit the flame -- literally -- on her next musical chapter with a glimmer of a new song. On Sunday (Oct. 20), the pop star posted...
Attorney general's recent address at Notre Dame is a 'dog whistle' to conservatives who have aligned themselves with TrumpWilliam Barr, US attorney general, speaks to students at the University of Notre Dame law school on 11 October. Photograph: Robert Franklin/Associated PressProminent liberal Catholics have warned the US attorney general's devout Catholic faith poses a threat to the separation of church and state, after William Barr delivered a fiery speech on religious freedom in which he warned that "militant secularists" were behind a "campaign to destroy the traditional moral order".The speech last Friday at the University of Notre Dame law school, in which Barr discussed his conservative faith and revealed how it affects his decision-making as the nation's chief law-enforcement officer, has set off a fierce debate among Catholic intellectuals from across the political spectrum, as well as among Catholics inside the justice department.C Colt Anderson, a Roman Catholic theologian and professor of religion at Jesuit-run Fordham University, said in an interview that he was unaware until this week that Barr was a fellow Catholic. Now, after reading the speech, Anderson believes the attorney general, in revealing his devotion to an especially conservative branch of Catholicism, is a "threat to American democracy".He described the speech as a "dog whistle" to ultra-conservative Catholics who, he says, have aligned themselves to Donald Trump in a
He wrote about Yeats and Auden, but as a former pilot in World War II, he was best known for exploring the reality of battle.
BRENDAN SMIALOWSKI/AFP/GettyPresident Trump has boasted he's "getting a lot of praise" for his abrupt decision to withdraw U.S. troops out of northern Syria, abandoning the Kurds—America's longstanding allies—to Turkey's incursion. On the home front, the controversial move has been met with criticism on both sides of the political aisle, but the reaction in Moscow was far from mixed. As Trump uncorked chaos in the Middle East, champagne tops were likely popping at the Kremlin."Putin won the lottery! Russia's unexpected triumph in the Middle East," raved Mikhail Rostovsky in his article for the Russian newspaper Moskovsky Komsomolets. "Those who were convinced of Trump's uselessness for Russia ought to think again...What Washington got out of this strange move is completely unclear. To the contrary, what Moscow gained from this is self-evident...Trump's mistake in Syria is the unexpected 'lottery win' that further strengthened Moscow's position in the Middle East and undermined America's prestige as a rational political player and a reliable partner."  Maksim Yusin, the editor of international politics at the leading Russian business daily Kommersant, was amazed by the ongoing stream of inexplicable actions by the American president that benefit the Kremlin. "All of this benefits the Russian Federation," Yusin marveled. "You know, I've been watching Trump's behavior lately and get seditious thoughts: maybe he really is a Russian agent? He is laboring so hard to strengthen the international image o
A forgotten tale of the cold war.


In his memoir "Long Way Home," Michael Douglas's oldest son examines the "demented death wish" that drove him to drugs and crime, shining a light on his famous family along the way.
(Bloomberg) -- Turkish President Recep Tayyip Erdogan vowed to resume Turkey's offensive against Kurdish forces in northeast Syria if they don't withdraw by the end of a U.S.-brokered five-day truce on Tuesday night.Kurdish and Turkish officials have repeatedly accused each other of violating a truce announced by U.S. Vice President Mike Pence on Thursday to allow Kurdish fighters to withdraw from a safe zone along the border. Turkey denied claims by Kurdish-led Syrian Democratic Forces that no safe corridor had been created from the border town of Ras al-Ayn, saying a convoy of ambulances evacuated the wounded on Saturday in coordination with the U.S.Highlighting the fragility of the truce deal, Turkey and the Kurds have disagreed on its parameters. The SDF has said the cease-fire was limited to the 120-kilometer (75-mile) strip between the border towns of Tal Abyad and Ras al-Ayn. Erdogan says the deal requires Kurdish fighters to withdraw from an area 444 kilometers long and 32 kilometers deep.The U.S. fought with the SDF for years to defeat Islamic State but withdrew from the area as Turkey began a long-threatened offensive this month to clear a part of northeastern Syria of Kurdish militants it considers a threat to national security. Abandoned by the U.S., the Kurds made a deal with Syrian President Bashar al-Assad who's troops have deployed to the border with Turkey, upending old alliances and pushing the eight-year-old Syrian war into an unpredictable new phase.Here is a rundown of major e
Director won't adhere to China's censors with recut version
The commander of Kurdish forces in Syria accused Turkey of sabotaging a US-brokered truce Saturday by blocking the withdrawal of his forces from a flashpoint border town in northeastern Syria. In a wide-ranging interview with AFP, Mazloum Abdi, head of the Syrian Democratic Forces (SDF), said he still wished to see a role for the US in Syria to counterbalance Russian influence, while recommitting his forces to countering the Islamic State group. "The Turks are preventing the withdrawal from the Ras al-Ain area, preventing the exit of our forces, the wounded and civilians," Abdi said in a phone interview from Syria.



RELATED ARTICLES
Charlotte Charles and Tim Dunn talk about their whirlwind White House trip, with Anne Sacoolas, the woman who killed their son, in the next roomWhen the grieving parents of British teenager Harry Dunn arrived in New York earlier this week, their fight for justice for their dead son quickly became a whirlwind of interviews. Their press tour took a strange turn on Tuesday, however, when family adviser Radd Seiger received an unexpected invitation to Washington DC."Radd, who's been looking after us, has a phone call from the White House saying: 'Could you please come to the White House as soon as possible?'" Tim Dunn, Harry's father, said."We got on a train, and away we went."It was the start of a bizarre trip to visit Donald Trump that plunged the grieving Dunns briefly into the weird world of White House politics, as the US president and his team appeared keen on pulling a reality TV-style stunt on them - by brokering a meeting in front of the press with the woman who killed their child.Dunn, 19, was killed this August in a head-on collision between his motorcycle and a car traveling on the wrong side of the road. The alleged driver of that car, Anne Sacoolas, is the wife of a US intelligence officer; she claimed diplomatic immunity and subsequently fled back to the US.Dunn's parents want Sacoolas to return to the UK and cooperate with investigators. They hoped their trip to the US would bring attention to his tragic death, as media coverage in the US has been overshadowed by the impea
An incredible story of amnesia and family trauma hits Netflix, and the tale of Patsy Cline and Loretta Lynn's friendship airs on Lifetime.

RELATED ARTICLES
Storming past questions about his health, Bernie Sanders vowed that he's "more ready than ever" to fight for a political revolution — with a little help from new friends — at a rally Saturday that drew thousands to a New York City park. The rally offered a pointed reminder to skeptics in both political parties that the 78-year-old democratic socialist is still very much a force in the 2020 presidential race.


She has no Ryan to her Sharpay, but Camila Cabello silently belts out High School Musical 2's "Fabulous" in her bathrobe...
As promised, Mike Posner has officially completed his nearly 3,000-mile walk across America. On Friday (Oct. 18), the "I Took a Pill in Ibiza...
Animals seem to find many different uses for pumpkins this time of year.


From chaos at Fox News to Robert Downey Jr. talking to the animals — your weekly trailer round-up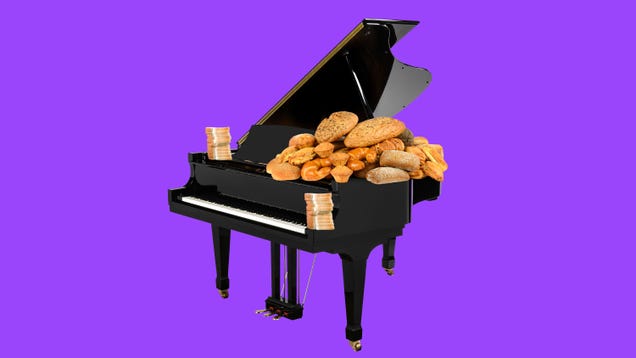 This week's question comes from Web Producer Baraka Kaseko:

Read more...


Jami Attenberg mines familial dysfunction for her brilliant new novel "All This Could Be Yours," and master John le Carré delivers a new spy novel.        
While literary fiction often sidesteps the climate crisis, eco-horror is filling the breach.
Logan Marshall-Green-directed drama slated hit theaters, on-demand November 1st
Hey Violet's livewire 2017 debut From The Outside holds up as one of pop's under-the-radar gems from recent years, and fortunately, the L.A...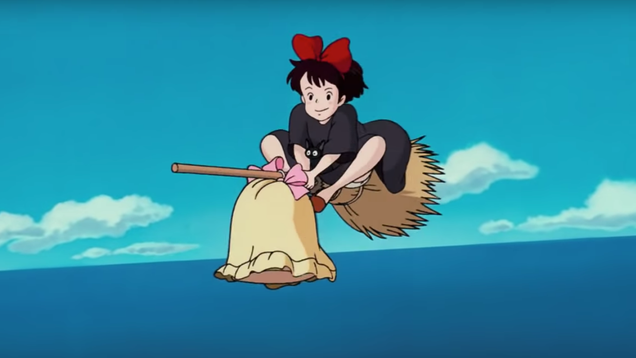 Not even 24 hours after we reported that Studio Ghibli's library of legendary anime classics might never be available on American streaming platforms (presumably due to North American distributor GKids' fondness for DVD sales), HBO Max has stepped in and made us all look like fools. As announced today in a press…

Read more...


Video Games is named the greatest track of the last 10 years by readers of the rock magazine.
The remake will be featured as part of Disney
Mysterious Italian author Elena Ferrante will soon release a new novel — her first since 2014, when she published the last instalment of the four Neapolitan novels that made her a global literary star. That quartet, which followed two girls growing up in a poor neighbourhood of Naples during the 20th century, was praised by…

RELATED ARTICLES
Our resident VOD expert tells you what's new to rent and/or own this week via various Digital HD providers such as cable Movies On Demand, FandangoNOW, Amazon, iTunes, Vudu, Google Play and, of course, Netflix. Cable Movies On Demand: Same-day-as-disc releases, older titles and pretheatrical Bohemian Rhapsody (Oscar-nominated biographical drama about Freddie Mercury and Queen; Rami Malek, Lucy Boynton, Gwilym Lee, Ben Hardy, Joseph Mazzello, Aiden Gillen, Mike Myers; rated PG-13) Anna and the Apocalypse (comedy-horror-musical; Ella Hunt, Malcolm Cumming, Sarah Swire, Christopher Leveaux, Marli Siu, Ben Wiggins; rated R) Nobody's Fool (comedy-drama; Tiffany Haddish, Tika Sumpter, Omari Hardwick, Mehcad Brooks, Whoopi Goldberg; rated R) One Million American...
Read More



RELATED ARTICLES
Behind-the-scenes Suspiria video is awesome - We don't have a Blu-ray release date for Luca Guadagnino's Suspiria yet, but we do have this awesome new video showing how prosthetics artist Mark Coulier created some of the film's most gruesome effects. Check it out below, and check back for more details about the film's home video debut, which is surely on the horizon. (Note: SPOILERS in video below.)   John Carpenter up to write another Halloween score - Look, we're getting another Halloween at some point. While a sequel hasn't been officially announced, I'd bet my house and car that Blumhouse is hard at work figuring out Michael Myers' next kill campaign. And though nothing is official yet, at least one guy...
Read More


Gabrielle Union knows the value of a sturdy support system. But she also knows that not everyone has one.

She made this point at Monday night's 11th Annual Night of Opportunity Gala held in New York City for The Opportunity Network, a nonprofit that works with students from historically and systematically underrepresented communities achieve their college and career goals.

Union, 45, was an honoree at the event, and in her acceptance speech, she spoke about expanding the idea of what a support system can be. She explained that she learned the hard way that "your people" are not always who you thought they would be. She referenced the time she was raped as a sophomore in college.

"When I was raped at gunpoint, one of the most lonely and debilitating experiences of my life, I had to redefine what it meant to be a part of a community because my 'people' didn't have a ton of experience with rape survivors," the Being Mary Jane star and producer said to Cipriani's packed but silent dining room. "So I had to expand my idea of what and who my people were. I needed a different kind of support. I needed different opportunities, opportunities to heal and then the ability to want to continue living."

The summer before starting her sophomore year of college at UCLA, the actress was raped at gunpoint by a stranger in the Payless store where she worked.

RELATED VIDEO: Gabrielle Union's Heartbreaking Struggle with Infertility: 'I've Had 8 or 9 Miscarriages'

But that wasn't the first time she realized she needed "different" opportunities.

"When I was at UCLA, a lot of the kids I was at school with, their parents got them internships and their parents had jobs lined up for them or they took over the family business," she explained to PEOPLE. "I don'