President Joe Biden is set to meet Monday morning with Defense Secretary Lloyd Austin, as the President is poised to repeal a Trump-era ban on most transgender Americans joining the military as early as Monday.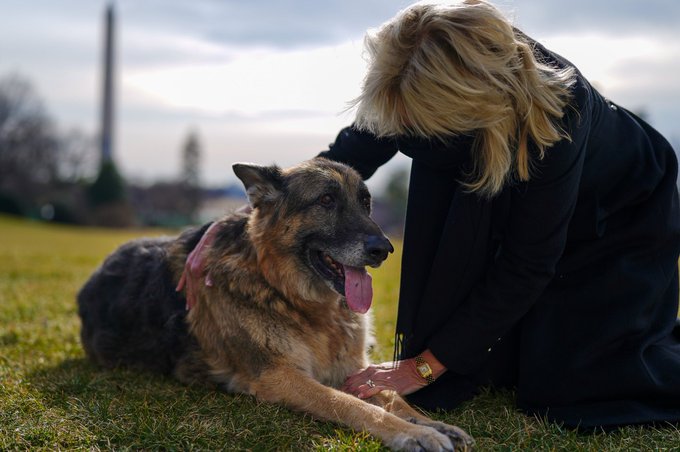 (First column, 12th story, link) Related stories:
BIDEN CHURCH SUNDAY...
Tests of leadership comes quickly...
Wastes no time in first 100 hours...
Immigration plan may be risky for Dems...
Schumer's 99 problems...
Washington gets whiplash in shift from Donald to Joe...


The Justice Department's internal watchdog will investigate whether any department official sought to have the department overturn President Joe Biden's election win.
Spencer Platt/GettyPresident Joe Biden on Monday signed an executive order repealing the April 2019 ban on transgender people serving openly in the military.

In a press release announcing the move, the Biden administration stated that "that all Americans who are qualified to serve in the Armed Forces of the United States should be able to serve."

"President Biden believes that gender identity should not be a bar to military service and that America's strength is found in its diversity. This question of how to enable all qualified Americans to serve in the military is easily answered by recognizing our core values," the statement reads.

Read more at The Daily Beast.


President Joe Biden has promised swift action on the pandemic, the economic crisis and more, but much of his agenda hinges on whether he can get enough support in the Senate, where an unprecedented number of bills in recent years has required a 60-vote supermajority in order to overcome filibusters. Many progressives and civil rights groups have urged Democratic leaders to kill the filibuster, warning that if they don't, Senate Republicans will obstruct Biden's plans just as they did with the Obama administration. Former Senate aide Adam Jentleson, author of the new book "Kill Switch: The Rise of the Modern Senate and the Crippling of American Democracy," says the filibuster has historically been used to stop racial progress and thwart majority opinion. "The framers … did not want the filibuster to exist," he says. "When they created the Senate, it was an institution that had no filibuster power. It was designed to be a majority-rule body."
Cada presidente establece el tono moral y cultural de Estados Unidos. Solo con ser quien es, Biden sienta las bases de un renacimiento moral.
Michael Reaves/GettyIn recent days, former President Donald Trump has watched from afar as one of his most popular rivals for public attention has been unleashed by the Biden administration to, in part, disparage Trump's handling of the COVID-19 pandemic. And the ex-president hasn't even been able to tweet about it.

Dr. Anthony Fauci, once a prominent figure on Trump's coronavirus task force who's now a top COVID-19 adviser to President Joe Biden, began his multi-day blitz to different news outlets that included openly expressing his relief that the old crew was gone and that he could now serve in the Biden administration.

"One of the new things in this administration is if you don't know the answer, don't guess, just say you don't know the answer," Fauci told reporters at the White House on Thursday. He also stressed to journalists during that White House briefing that when he told them about how certain matters had markedly improved after Trump left office, he definitely "wasn't joking!"

Read more at The Daily Beast.

Got a tip? Send it to The Daily Beast here