DALLAS (AP) — Southwest Airlines executives acknowledge they are upset with Boeing over the grounding of its 737 Max jetliner, a move that has caused the airline to cancel thousands of flights.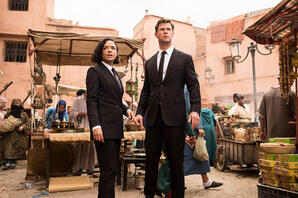 Seven years later, Sony wants you to remember the Men in Black franchise and how much fun the first three movies were, but also that you would like to see the series branch off with all new characters in foreign locations. With Will Smith and Tommy Lee Jones retired from this cinematic universe after the original trilogy, Men in Black: International transports the sci-fi action across the pond to London and introduces some new but familiar partners. The latest trailer for the Men in Black...

Read More

Read Comments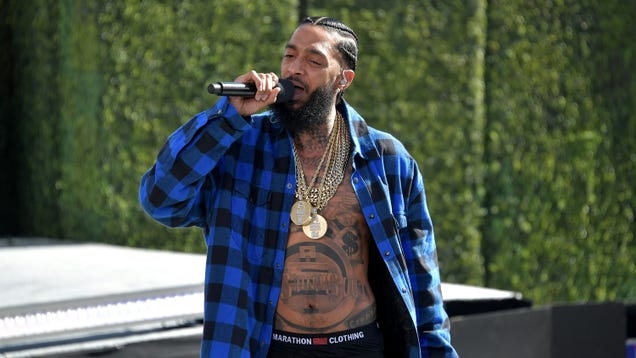 Rapper Nipsey Hussle died late last month, killed outside his Marathon Clothing store in Los Angeles. In the intervening weeks, fans and supporters—including his long-time friend LeBron James—have done their best to pay tribute to the artist, who was well known not just for his music, but for his work as a community…

Read more...


Brace yourselves: the White Walkers are ready to invade Winterfell and take every last citizen with them. Game of Thrones is preparing for the Battle at Winterfell and we believe at least five of our most favorite characters will die in the battle. We've always known that there would be some tough goodbyes during GoT's final season […]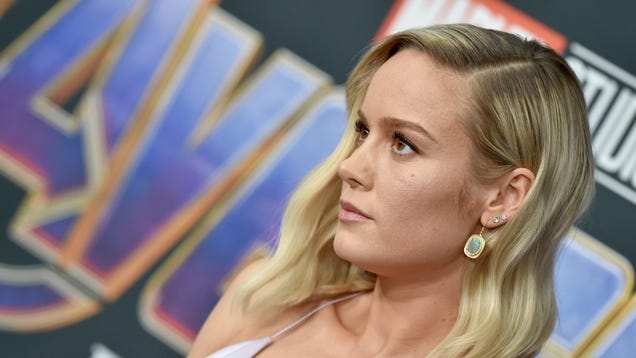 The MCU's done a pretty good job of keeping the top-secret projects they're working on, well, secret, especially when it came to the plots of Infinity War, Captain Marvel, and now Endgame. So tightly bound were the shoots that even the cast didn't know what was going on half of the time. As it turns out, Brie Larson…

Read more...



RELATED ARTICLES
The fourth Galaxy S10 phone -- you know, the one with beastly specs that you couldn't order when the Galaxy S10 series went on sale a few weeks ago -- is finally here. Well, it's sort of finally here, because Verizon is only taking Galaxy S10 5G preorders at this time. You'll have to wait a bit longer before you actually receive Samsung's most powerful smartphone ever, but at least you can place your order and have one on launch day. Before you do, make sure that your market has 5G coverage, or will at least get it sometime soon -- Verizon just announced 20 markets where you'll soon find a 5G signal.Verizon said in a press release that the following 20 US cities will get 5G Ultra Wideband service this year, without specifying more precise launch dates: Atlanta, Boston, Charlotte, Cincinnati, Cleveland, Columbus, Dallas, Des Moines, Denver, Detroit, Houston, Indianapolis, Kansas City, Little Rock, Memphis, Phoenix, Providence, San Diego, Salt Lake City and Washington DC.The carrier also announced that Galaxy S10 5G preorders kick off on Thursday, with the phone launching in stores next month on May 16th. Of note, the phone was released in Korea a few weeks ago, where it experienced several network-related connectivity issues during the first days of usage.The 256GB model will retail for $1,299.99, or $54.16 per month for 24 months. The 512GB Galaxy S10 5G costs $100 more, or $4.17 extra each month. Verizon also announced that new and existing customers can shave off $450 off of the price by tradi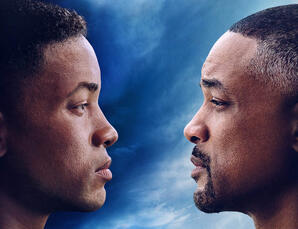 Do you miss the days of young Will Smith, when he was the Fresh Prince of Bel Air and making his mark on the big screen fighting aliens? Or do you prefer the current older version of the iconic movie star, teaming up with fellow baddies for the DCEU and partnering with Orcs on Netflix? What if we told you that you're about to get both at the same time? The upcoming sci-fi action movie Gemini Man will pit Smith against Smith, old versus young, thanks to the magic of today's best...

Read More

Read Comments




Disney's live-action adaptations of their animated classics are serious business. Even this year's Christopher Robin quietly grossed more than $200 million worldwide. There are many more to come, including four features arriving in 2019 alone: Dumbo, Aladdin, The Lion King and Lady and the Tramp, the last of which hits the new streaming service Disney later in the year.  Aladdin is sure to be huge, as the 1992 animated version is considered a favorite among all Disney's...

Read More

Read Comments