U.S. singer Pink said on Friday she had tested positive for COVID-19, the respiratory disease caused by the new coronavirus, two weeks ago and has since recovered.
Pilots and cabin crew say the airline was slow to take action to protect them from the coronavirus.


With many parts of the world wondering what a slow return to normal life will look like, South Korea's situation offers a warning: The curve doesn't necessarily stay flat.



RELATED ARTICLES
A small group of Franciscan monks and Roman Catholic faithful took to the streets of Jerusalem's Christian Quarter in the Old City Sunday to distribute olive branches after the traditional Palm Sunday procession was cancelled due to restrictions imposed to contain the spread of coronavirus. The march took place as Israel deployed troops to help contain an outbreak in a hard-hit city. Iran, dealing with the worst outbreak in the Mideast, announced plans to allow some businesses to reopen later this month even as the death toll continued to climb.



RELATED ARTICLES
Coronavirus crisis proves communism is still a grave threat to the entire world. If Beijing had just been honest, the pandemic could be preventable.


Patrick Jones "spent the last 12 years contesting a sentence that ultimately killed him," one of his former lawyers said.


Whether you need a comforting shoulder to lean on or a well-meaning kick in the pants, these books will help get you through this difficult time.        
Italy's health minister outlined plans on Sunday for broader testing and beefed-up health services as part of a package of measures that would follow a future easing of the country's coronavirus lockdown. Roberto Speranza said it was too early to say when Italy would be able to lift the measures imposed across the country on March 9, when it became the first country in Europe to impose a general lockdown to slow the spread of the virus. With more than 15,000 dead, Italy has the world's highest death toll from disease, accounting on its own for almost a quarter of all deaths globally.


Passengers from the Ruby Princess disembarked in Sydney without knowing the coronavirus was on board.


Both countries are far from out of the woods, but Italy and Spain have reported some encouraging novel coronavirus trends over the last few days.Italy continues to see daily increases in new COVID-19 infections and fatalities, but the rate is slowing. While there was a slight uptick in new cases Saturday from the day before, the daily average appears to have mostly plateaued, signaling the country's lockdown which started on March 9 has been at least somewhat effective. The number of deaths also dropped from previous days, though the total — 681 — was again quite high. Deaths will continue to lag behind the infection rate, so another spike remains possible, but the country may be past its peak. New data from Italy - daily cases and fatalities. pic.twitter.com/mCTu4uyAMW — Josh Marshall (@joshtpm) April 4, 2020Perhaps the most positive news from Italy is the announcement that the number of patients in intensive care throughout the country's health care system declined for the first time since the outbreak began in February.Spain, for the first time, overtook Italy as the European country with the highest number of new cases Friday, and it is still overwhelmed by new infections and deaths. Yet Maria Jose Sierra, the deputy head of Spain's health agency, said the figures "confirm the downward trend we have seen in the last few days." Two weeks ago, Spain saw a 20 percent increase in daily deaths, while on Saturday the amount rose by just 7 percent from the previous day. But with the understanding that there's still a long wa

RELATED ARTICLES
She said she and her three-year-old son were displaying symptoms two weeks ago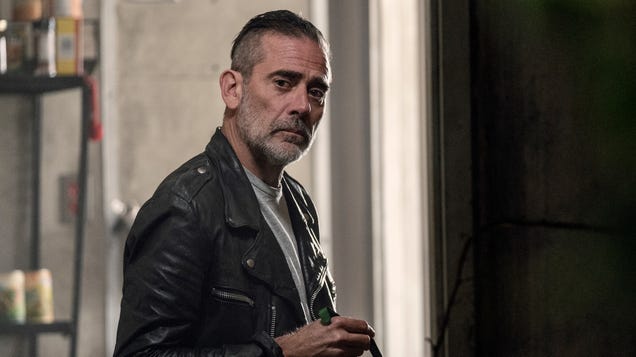 AMC has now joined the wave of entertainment companies helping to stave off quarantine boredom by funneling more bright shapes and amusing sounds into our increasingly baby-like brains: Per Deadline, the company announced this week that, like HBO, it's making a number of its various networks' TV offerings available…

Read more...



RELATED ARTICLES
Covid-19 symptoms, when they occur, vary widely and undertesting means many people have probably been unwittingly infected * Coronavirus - latest updates * See all our coronavirus coverageCovid-19 symptoms vary widely, and undertesting in many countries means that many people may have already had the coronavirus without having received a positive diagnosis. Is it possible to find out, and how should you behave if you think you may have been infected? Is there any way to know whether someone has had Covid-19 in the past?Dr William Hillmann: At this point, we don't have a test to tell that. We are developing antibody tests to check for a prior infection, but those aren't ready for clinical use yet. The only definitive way to know that you've had it is to get tested while you have it and to have that test be positive. Could I have had it and been asymptomatic? Hillmann: Coronavirus is actually quite a significant spectrum of symptoms, from people who are entirely asymptomatic and would have no idea that they have it to people with very mild, cold-like symptoms - runny nose, congestion, sore throat - to people with more flu-like symptoms - high fevers, muscle aches, shortness of breath and cough. All the way up to people with severe illness, who we're seeing in the hospital with respiratory failure, requiring ICU care. (Editor's note: recent reports suggest that loss of smell and taste are also signs of Covid-19 infection.) What percentage of carriers are asymptomatic?Dr David Buchholz: Right now in
It's already apparent a small minority of zealots will do everything they can to use the coronavirus crisis to eradicate the right to an abortion Sign up for the Week in Patriarchy, a newsletter? on feminism and sexism sent every Saturday. Texas says abortion not essential, church services areCoronavirus is an unprecedented public health crisis. But, for some Republicans, it's also a political opportunity: anti-abortion activists are ruthlessly using the pandemic as an excuse to crack down on reproductive rights. Six conservative states - Indiana, Iowa, Mississippi, Ohio, Oklahoma and Texas - have categorized abortions as non-essential, except in very limited cases, effectively banning access to the procedure during the pandemic.Federal judges have stopped the bans from going into effect in most of these states. However, on Tuesday an appeals court ruled that Texas could reinstate its abortion ban. On the same day women were told that their reproductive rights were considered dispensable, Texas's Governor Greg Abbott declared that religious services were "essential" and in-person gatherings could continue during the pandemic. This is despite the fact that there have been multiple cases of coronavirus spreading in places of worship, with people dying as a result.Getting an abortion in Texas wasn't exactly easy before Covid-19; the state has 21 clinics for 6 million women of reproductive age. But now desperate women are going to be forced to put themselves in danger by
Some 118 people were newly infected with the novel coronavirus in the Japanese capital of Tokyo, NHK public broadcaster reported on Saturday, citing metropolitan government officials. It marked the first time that daily confirmed cases exceeded 100 in the Tokyo area, bringing the number of confirmed cases there to 891, NHK said. Tokyo's metropolitan government has strongly urged people to stay at home at the weekend as the mega-city faces a rising number of cases and as speculation simmers that Japan may declare a state of emergency, leading to lockdown.


"They are predicting in those three hotspots, all of them hitting together in the next six to seven days," Dr. Deborah Birx said.



RELATED ARTICLES
Country music stars will come together on Sunday with acoustic performances recorded from their homes for a televised special that will replace the annual Academy of Country Music Awards, which were canceled due to the global coronavirus outbreak.
As Nashville record stores fight to stay afloat during the coronavirus pandemic, Taylor Swift has offered aid to the city's most revered record shop.        

RELATED ARTICLES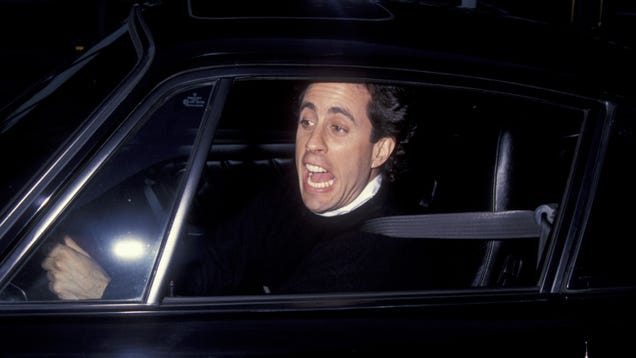 It was only a matter of time. Since this massive global event began, people have been taking to social media to talk about it, as one does. Sometimes the talk leads to bursts of creativity. Folks have written songs and song parodies (so many song parodies). They have