The Substack pundit Fredrik deBoer and the political scientist Yascha Mounk feel that liberal ideologues and "woke" pretenders have marred American life.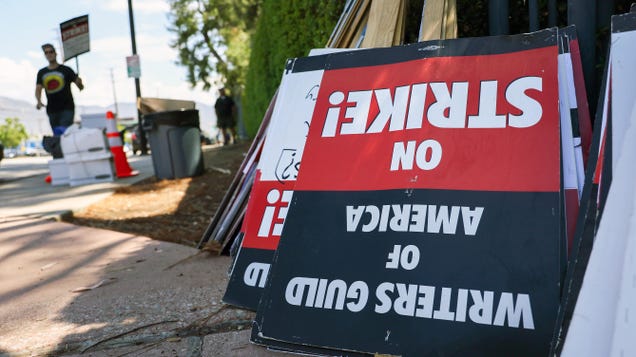 After 146 days, the Writers Guild of America has reached a tentative agreement to end their work stoppage against the major Hollywood studios. WGA leadership emailed strike captains Sunday night informing them of the news, saying the agreement was "subject to drafting final contract language." According to The…

Read more...


The company's DVD subscription service is ending this month, bringing to a close an origin story that ultimately upended the entertainment industry.
A third straight day of bargaining between the studios and the union ended without an agreement. Talks will continue on Saturday.
Sex Education's costume designer on how the characters' style informs their endings.
Thompson got candid about cheating on Khloé Kardashian as he attempted to make amends with both her and the family matriarch, Kris Jenner.