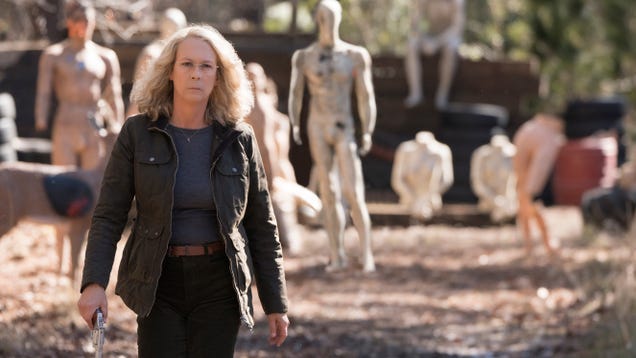 Earlier this month, America's hunger for superhero movies allowed Venom to break the record for the highest box office opening in October of all time with just over $80 million, and while David Gordon Green's new Halloween won't beat that, it is breaking some exciting records of its own. For starters, the movie is set…

Read more...


Israel ordered the country's goods and people border crossings with Gaza to be opened on Sunday, just four days after shuttering them following a Palestinian rocket attack that sparked retaliatory strikes. "The decision comes after a decrease in the violent events in Gaza over the weekend and efforts (militant Islamist Gaza rulers) Hamas made to restrain" demonstrators, a statement from Defence Minister Avigdor Lieberman office read. On Wednesday, Lieberman had ordered the closure of the Kerem Shalom goods crossing and the Erez crossing for people, after a rocket from the Palestinian territory hit a home in southern Israel, prompting the Jewish state to strike 20 Hamas targets in Gaza.


A Northern California family thought they had gotten justice for the murder of a 16-year-old in 1997. But now, one of the men responsible could be let out of prison.


Many members of the caravan, exhausted from the hours-long trek on foot from the Guatemalan border, mostly ignored police offers to board buses heading to a migrant shelter because of suspicions they might be deported instead. The migrants have defied threats by Trump that he will close the U.S.-Mexico border if the caravan advances, as well as warnings from the Mexican government that they risk deportation if they cannot justify seeking asylum in Mexico. Police in riot gear shadowed the caravan's arrival along a southern highway, but did not impede their journey.


U.S. comedian and actress Amy Schumer has said she will not appear in any commercials during the 2019 Super Bowl in support of National Football League quarterback Colin Kaepernick's protests against racial injustice.
Pop superstar Rihanna declined an offer to perform at a Super Bowl halftime show because she supported former National Football League quarterback Colin Kaepernick and his protest against racial injustice, according to media reports.