Another Monday meant another night on top of the cable…
Beto O'Rourke endorsed fellow Democratic presidential contender Elizabeth Warren's call for the abolition of the Electoral College during a Tuesday campaign stop in Pennsylvania."I think there's a lot to that. Because you had an election in 2016 where the loser got 3 million more votes than the victor. It puts some states out of play altogether, they don't feel like their vote really counts," O'Rourke told MSNBC's Garrett Haake when asked about Warren's opposition to the Electoral College. "So if we really want every person to vote and give them every reason to vote, we need to make sure their votes count and go to the candidate of their choosing. So I think there's a lot of wisdom to that and it's something we talked about during that last senate race in Texas." Asked about the idea of getting rid of the electoral college, Beto O'Rourke tells @GarrettHaake today: "I think there's a lot of wisdom in that." pic.twitter.com/k5yUiL2gmb -- Kailani Koenig (@kailanikm) March 19, 2019O'Rourke's comments come one day after Warren, citing the outsize influence of voters in battleground states, advocated the abolition of the Electoral College during a Monday night CNN town hall."My view is that every vote matters and the way we can make that happen is that we can have national voting, and that means get rid of the Electoral College," Warren told the audience at Mississippi's Jackson State University.The Massachusetts Democrat went on to accuse Republicans of seeking to disenfranchise minority
Ariana Grande hit the road for the first stop in her Sweetener World Tour on Monday (March 18) and the pre-show setlist featured a sweet nod to the...
The ACC Tournament title game took the no. 1 spot…
On Monday night's (March 18) episode of American Idol, one contestant managed to move the judges with his story, along with blowing them away...

RELATED ARTICLES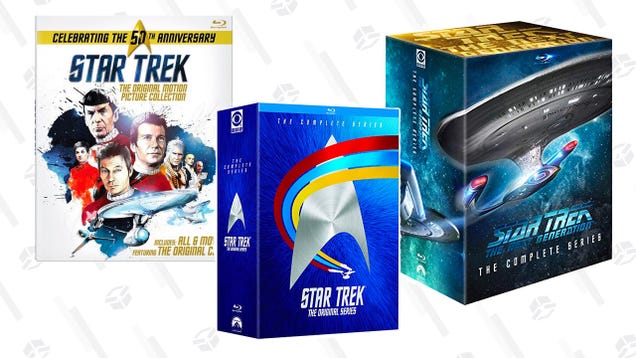 This Amazon sale is going boldly where no sale has gone before with Star Trek Box Sets', '');window.ga('unique.send', 'event', 'Commerce', 'avclub - Live Long, and Save On These Star Trek Box Sets', '');" data-amazontag="kinjaavclub-20" href="https://www.amazon.com/dlp/3913a5a1/ref=gbph_img_m-5_c234_3913a5a1?smid=ATVPDKIKX0DER&pf_rd_p=de8de7a2-90f6-40fa-a5e1-a4b922f1c234&pf_rd_s=merchandised-search-5&pf_rd_t=101&pf_rd_i=13887280011&pf_rd_m=ATVPDKIKX0DER&pf_rd_r=99PQZEGAZZK00H4SDFJG&tag=kinjaavclub-20&ascsubtag=25a3330cc8bd8ce04fd3ddf07ef1d998aa5f88af&rawdata=[t|link[p|1827646992[au|5876237249237193038[b|avclub"savings on the original series, Enterprise, Voyager, Next Generation, and more. But, it will end at midnight tomorrow or when the products sell out, so grab what you need before it's gone.


Read more...