President gives unusually sombre press conference with projections taking physical distancing measures into account * Coronavirus - live US updates * Live global updates * See all our coronavirus coverageDonald Trump has warned America to brace for a "very, very painful two weeks" as the White House projected that the coronavirus pandemic could claim 100,000 to 240,000 lives, even if current social distancing guidelines are maintained.Striking an unusually sombre tone at the start a marathon two-hour briefing, the US president defended his early handling of the crisis and displayed models that, he said, justified his decision to keep much of the economy shut down."I want every American to be prepared for the hard days that lie ahead," Trump told reporters at the White House. "We're going to go through a very tough two weeks. This is going to be a very painful, very, very painful two weeks."The US death toll from the coronavirus climbed past 3,800 on Tuesday, eclipsing China's official count. Trump has been widely condemned for exacerbating the crisis by failing to prepare testing kits, breathing apparatus and other equipment.On Tuesday his experts said their models showed between 100,000 and 240,000 Americans could die from the coronavirus even if the country keeps mitigation measures in place.Dr Deborah Birx, the White House coronavirus taskforce response coordinator, told reporters that models show a worst case scenario of between 1.5m and 2.2m deaths
Just hours after testing positive for the coronavirus, Chris Cuomo hosted his show while quarantined in his basement.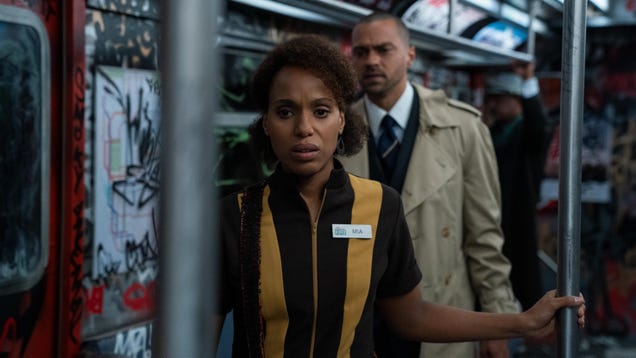 It took five episodes but Little Fires Everywhere is finally digging into Mia Warren's past to fill in some of the blanks behind her fiercely guarded personality. However, this quest is still shown from Elena's perspective. While we learn important bits and pieces of Mia's background, the episode acts as a window into…

Read more...


Head across the pond from the comfort of your couch with our favorite British television shows, all available on streaming services.

RELATED ARTICLES
The show celebrates its 77th anniversary since opening at the St. James Theatre. March 31, 1943.

RELATED ARTICLES