The fatality rate for people infected with the novel coronavirus is estimated to be less than 1%, according to a new study. It's 1.38% for those with COVID-19.



RELATED ARTICLES
The spring breakers reportedly got on a chartered plane with 70 people. It shows why spring break is such a problem during the coronavirus pandemic.



RELATED ARTICLES
Hoping to "bring some joy and some music" into everyone's homes amid quarantine because of the novel coronavirus, the late-night host was joined by an array of stars including BTS, Will Ferrell and David Blaine.
Three-quarters of Americans have been urged or ordered to stay at home, to the extent possible, to stop the spread of the COVID-19 coronavirus, and those measures appear to be working, The New York Times reports, citing data from internet-connected thermometer company Kinsa. The thermometers and their app upload temperature readings to a centralized database, allowing Kinsa to track fevers across the country. It started mapping fevers to catch flu outbreaks in 2018, and it modified its software to look for "atypical" COVID-19 fevers earlier in March.Kinsa's million-plus thermometers have been recording up to 162,000 readings from around the U.S. each day since the coronavirus started spreading, the Times reports. Only strict social-distancing measures — closing bars and restaurants, asking people to shelter in place — led to a significant drop in fever readings, while declaring a state of emergency or limiting the size of public gatherings had little effect. Data from New York and Washington State's health departments have buttressed Kinsa's findings, showing drops in hospitalizations a few days after Kinsa spotted the falloff in fevers.The Kinsa readings certainly look "like a way to prove that social distancing works," Dr. William Schaffner at Vanderbilt University tells the Times. "But it does shows that it takes the most restrictive measures to make a real difference." Kinsa data appears to show that social distancing is also reducing transmission of the seasonal fl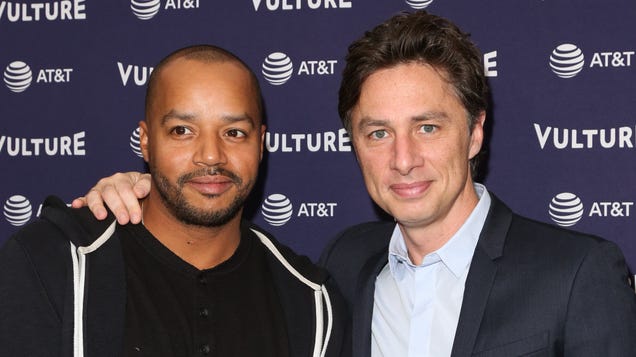 Zach Braff, who was once on a show about a podcast, is now going to make a podcast about a show—though this will hopefully work out a little better than that did. As reported by Deadline, he's following through on a tease he made earlier this year by recording a Scrubs rewatch podcast with his Scrubs buddy (and…

Read more...


At a coronavirus press briefing, New York Gov. Andrew Cuomo said he didn't know what President Trump was talking about with regard to his accusation that medical personnel were stealing personal protective equipment.


A weekend benefit broadcast featuring recording stars performing live music online from home raised nearly $8 million for two charities serving first responders and Americans facing economic hardship amid the coronavirus crisis, sponsors said on Monday.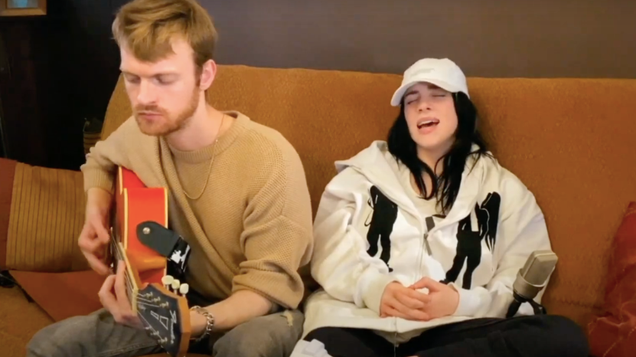 In these dark days, in the Great Time Of Uncertainty, humankind is being tested. Now is the time when the best and worst of humanity will emerge—worst, as in how quickly we stop showering because who fucking cares. But also the best, as in the stunning feat of virtual ingenuity known as iHeartRadio's Living Room…

Read more...