Dev Patel plays a medieval hero on a mysterious quest in David Lowery's adaptation of the 14th-century Arthurian romance.
Bad jokes and puns are part of a Disneyland job that has been immortalized in a new film. Those who've held the role at the theme park never really leave it behind.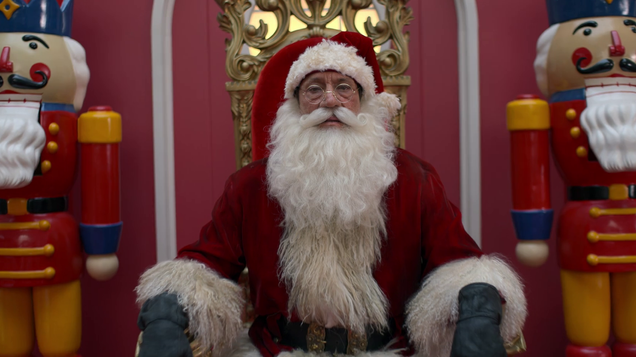 Before we get started, I'd simply like to say that I am incredibly appreciative of the fact that, with American Horror Stories, Ryan Murphy and Brad Falchuk have decided that shorter is often better. Despite the 90 minute double-episode premiere, both "Drive-In" and this week's "The Naughty List" clock in at 40…

Read more...


Friends and fans from across the music industry turned to social media to remember and pay tribute to the iconic bass man.
The production, directed and choreographed by Kathleen Marshall, is set to officially open at the Barbican Theatre August 4.
The opera and ballet fans' guide to where they can view live broadcasts.
Producer Eric Krebs will operate the 160-seat house.
Nightcrawler, Marriage Story, My Fair Lady, and more.
Big secrets are OUT, new allegiances are IN, and logical behavior in general is MIA.
Diane's self-preservation reaches a new level as Ruth Bader Ginsburg inspires her to make questionable decisions regarding the firm and her marriage.
In this drama, a wholesome young man in an Appalachian town tries to do right by friends and family but gets caught up in a side hustle dealing pills.
We were denied a dueling-parties story line for this?
The rock star says claims by Game of Thrones actress Esme Bianco are part of a "coordinated attack".
The US actor is still in hospital after being rushed there from the set of Better Call Saul.
Julie Mehretu's prints; Lee Lozano's drawings; paintings by the Florida Highwaymen; sculptures by Hugh Hayden; and a survey of protest art.
The latest news and headlines from Yahoo! News. Get breaking news stories and in-depth coverage with videos and photos.
In this Dutch thriller, a man puts his family in danger by refusing to apologize to a serial killer with a pious streak.

RELATED ARTICLES
The Office, Girls5Eva, Downton Abbey, and 37 other great TV shows available on the new streaming service.

RELATED ARTICLES
The band, known for its hard-charging, blues-inflected rock, was one of the biggest acts of the 1980s, selling more than 50 million albums.

RELATED ARTICLES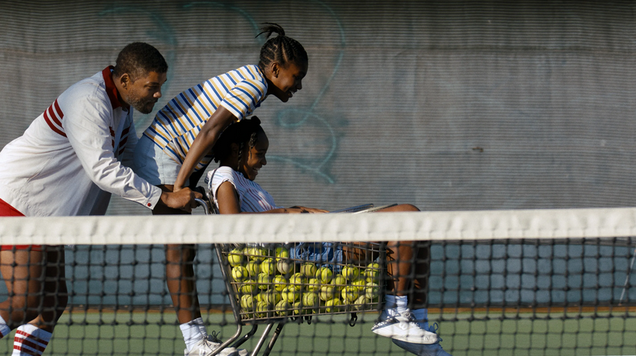 It's been a while since we've seen Oscar-focused Will Smith. Over the last few years, he's become a YouTuber, joined and quit a Suicide Squad, and gone to the Red Table to learn about his wife's affair. And while we've seen him cry plenty in memes, we miss seeing him cry behind some scruffy facial hair.

Read more...



RELATED ARTICLES
As well as his former manager, Tony Ciulla.
These 20-somethings are out here learning about finstas, getting into polyamorous relationships, and gracefully growing up.
Esmé Bianco's harrowing accusations of sexual assault and abuse at the hands of Marilyn Manson are "untrue, meritless," and part of a "coordinated attack by multiple plaintiffs," the goth-rocker claims in a new court filing.
The actor and writer was hospitalized after he collapsed on the set of the show on Tuesday.

RELATED ARTICLES
A sculpture thought to be by Henry Moore was more likely made by a local artist, a BBC show reveals.
Dusty Hill played bass for the iconic US blues rock band for more than five decades.
The Antoinette Chinonye Nwandu drama begins performances August 4.
Following DaBaby's headline-making homophobic comment about HIV and AIDS during his set at Rolling Loud Miami, pop icon Elton John is clapping back with some facts.
Richard Williams raised two of the greatest athletes of all time.
Buzzy new novels from Alexandra Kleeman, Leila Slimani and Stephen King, Billie Jean King's memoir and plenty more.
The Andrew Lippa-Tom Greenwald musical runs at Southwark Playhouse.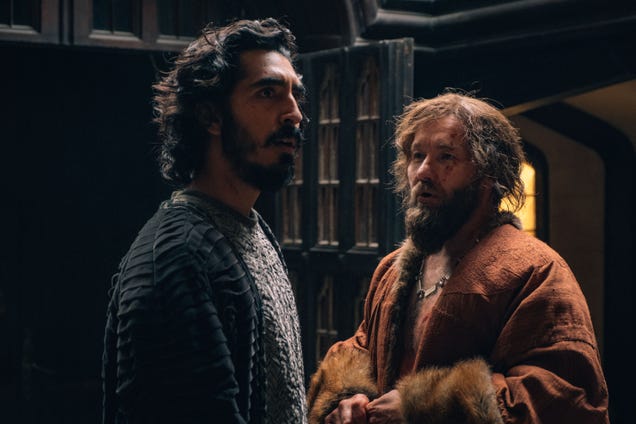 Summer 2021 might not be turning out to be the vaccinated bacchanalia we all hoped it would be, but at least we still have The Green Knight. A long-anticipated A24/David Lowery take on the legend of Sir Gawain, the film hits theaters July 30, with reviewers like our own A.A. Dowd calling it "a spectacular mood piece." 

Read more...


Santana, the guy from Matchbox 20 … and other musicians … will be there.
The Andrew Lloyd Webber musical also features Rhys Whitfield as Raoul.
Opens Friday, Jul 9, 2021

Movie Details Play Trailers




Tailored to the sensibilities of current teens, 'GG' 2.0 is less "problematic" and more diverse than its predecessor
The actor shared the trailer for the upcoming Fresh Prince of Bel-Air Reunion, which debuts Nov. 19 on HBO Max, writing that the cast of the show "made me the man I am today."