The hosts of MSNBC's "Morning Joe" broke down for viewers Friday what it's like to select a lead story for a morning show in the wake of a big political news day, which saw the death of a sitting congressman and the continued fallout from President Trump ordering that U.S. troops be withdrawn from northern Syria.Spoiler alert: It's hard.Co-host Mika Brzezinski asked, "What do you lead with this morning?"Also Read: 'The President Show' Star Anthony Atamanuik Reads That Trump Letter to Turkey's President (Video)She then shared a series of Thursday night tweets from contributor Charlie Sykes, who wondered the same thing and listed all of the related headlines:Helluva news cycle: what do you lead with?*Mulvaney's admission of a quid pro quo in Ukraine? *The G-7 Trump Doral grift? *Trumps awful Syria deal?… or *The president's apparent endorsement of ethnic cleansing?*The apparent collapse of the Trump stonewall? *Rick Perry's escape? *Sundland breaking with Trump story? *Elijah Cummings? *Romney's dramatic floor speech on Syria?Also Read: Trump Still Most Tweeted-About Politician During 4th Democratic DebateBrzezinski noted, "And not on Charlie's list: the admiral who led the raid to take out Osama bin Laden saying it's time for a new person in the Oval Office as former Defense Secretary James Mattis roasts Donald Trump."Co-host Joe Scarborough pointed out that with so much news to go over, the hosts and panel ran the risk of not conveying the
The "Daily Show" host was taken aback to see the Trump sons, of all people, give Hunter Biden trouble for capitalizing on the family name.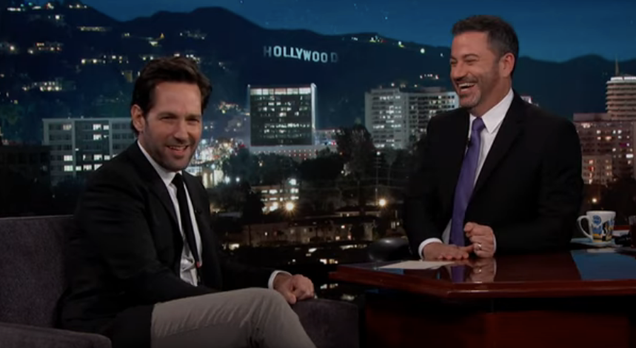 Paul Rudd is a clone of Paul Rudd in his new Netflix series Living With Yourself, which honestly sounds as plausible a reason as any that the actual Rudd famously refuses to show his age. Seriously, a Parts: The Clonus Horror/The Island-style Paul Rudd factory churning out replacement Rudds—think about it. Regardless,…

Read more...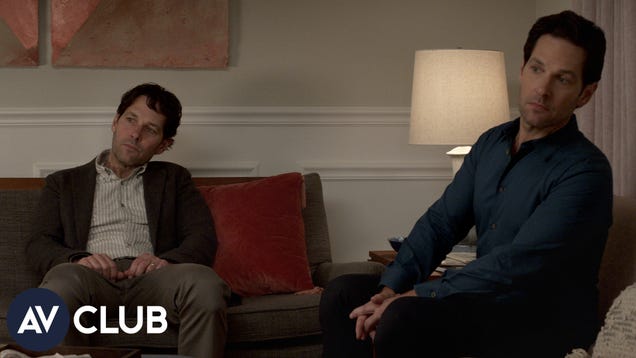 People just want to see Paul Rudd dance. His "Celery Man" dance from Tim And Eric Awesome Show, Great Job! has been a popular meme for years, and Rudd's charmingly comedic movements have been featured everywhere from the late night talk show circuit to the blooper reel for Ant-Man. It should come as a pleasant…

Read more...


The Oscar nominee stars in the new show, opening October 21 at Theatre at St. Clements.
Despite an intriguing set-up and entertaining moments, the show feels hollow
Talk show host Dick Cavett (b. 1936) is rightly remembered as having one of the very best talk shows on television. His unusual combination of Yale-educated intellectualism and Nebraska-bred midwestern ordinariness, a kind of perpetual state of halting slight embarrassment, charmed audiences. They appreciated his self-deprecating humor and, most significantly, his eclectic guests. His smart conversations spurred many guests who'd rarely (or never) turn up on The Tonight Show, "Joey Bishop" or "Mike Douglas": esteemed writers, firebrand political activists, out-of-the-mainstream rock stars, and reclusive actors like Brando and Katharine Hepburn. More than a decade ago, Shout! Factory released a superb series of boxed sets to DVD, one devoted to "Hollywood Greats" like Fred Astaire, Robert Mitchum, Orson Welles, Alfred Hitchcock, Kirk Douglas and others. "Comic Legends" featured the likes of Wo...Read the entire review