After his chat with host Stephen Colbert, the Star Wars and Broadway producer invited the studio audience to see The Play That Goes Wrong with him that night.

RELATED ARTICLES
Warner Music U.K. enjoyed its most successful Brit Awards ever last night, taking home six of the eleven awards announced during the show, including...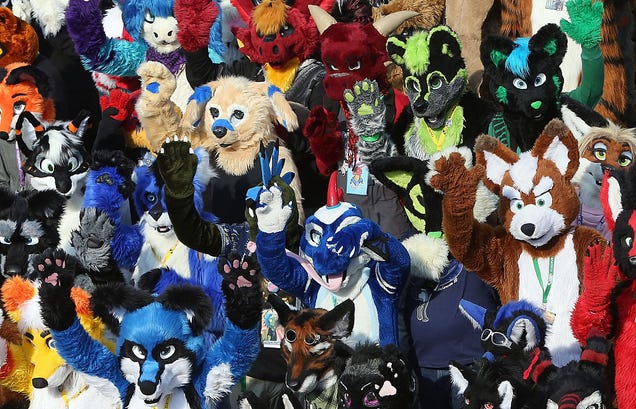 The number of furries is growing. Exact numbers are hard to quantify; going purely by numbers of convention attendees, they're expanding steadily each year, with almost 9,000 furries showing up to to Midwest Furfest in 2017 and over 7,500 to Anthrocon. (Those are the two biggest.) The subculture, long the subject of…

Read more...


Ice dancing champion (and viral sensation) Scott Moir showed off his patriotic side on Thursday as the U.S. and Canadian women's hockey teams battled for the gold in the Winter Olympic tournament final.

Moir, who took home a gold medal earlier this week with partner Tessa Virtue — as the pair made headlines for their mysterious relationship status — showed up to root for Team Canada at the nail-biter of a gamer, and achieved "peak Canada" while drinking beer and heckling the refs.

"Oh my god Scott Moir holding a beer screaming at the refs I love Canada I feel this country in my bones," one social media user tweeted.

Photos and video footage of the display showed Moir, 30, holding a cup of beer as he criticized the referees, yelling, "Are you kidding me? Wake up?" In other shots, the athlete is shown offering a cup of beer to other watchers, as he's dressed head to toe in Team Canada gear.


— Rob Williams (@RobTheHockeyGuy) February 22, 2018


Olympic gold medalist Chloe Kim, who tweeted about being "hangry" in between qualifying runs, once again proved she's just like us when she photobombed unsuspecting fans.


The 2018 BRIT Awards roared back to life with a raucous, chaotic and often surreal show at the O2 Arena in London Wednesday night — and PEOPLE was there to see it all.

Here's what you may have missed on TV:

Before Justin Timberlake opened the show, he first urged the audience to get on  their feet — and they totally responded. Ed Sheeran and Beauty and the Beast star Luke Evans were among those dancing to "Midnight Summer Jam."

Timberlake — who firmly put his controversial Superbowl halftime show behind him with an outstanding performance — followed up with a show-stopping duet of "Say Something" alongside country star Chris Stapleton. Midway through, hundreds of dancers quietly slipped into the arena before suddenly springing to life at the climax of the song.

Moments later the cheers turned to audible gasps as up-and-coming grime artist Stormzy produced the biggest shock of the night by claiming the best british male award over global superstar Sheeran. A huge favorite with his home London crowd, Stormzy put his head in his hands after his name was announced, while a group of friends sprang to their feet to congratulate him — with one running around a couple of tables to leap on his back in celebration.

Yet the most surreal moments of the night belonged to The Foo Fighters: First, the band collected the award for best international group while the stage around them slowly filled with bikini-wearing dancers in preparation for British dance star Dua Lipa; they later topped this by
Michelle Obama offered her unconditional support for the Florida students who are actively fighting for gun reform in the wake of the shootings at Marjory Stoneman Douglas High School.

The former first lady sent the students a message on Twitter Wednesday night, writing, "I'm in total awe of the extraordinary students in Florida. Like every movement for progress in our history, gun reform will take unyielding courage and endurance."

She continued, "But @ and I believe in you, we're proud of you, and we're behind you every step of the way."


— Michelle Obama (@MichelleObama) February 22, 2018

https://platform.twitter.com/widgets.js

Obama wasn't the only one who tweeted support toward the students fighting for gun safety legislation. Former presidential candidate Hillary Clinton also tweeted on Wednesday.

"Parkland students, you have shown so much courage in standing up for truth, for your right to attend school safely, & now against these disgusting smears," Clinton tweeted, referring to the conspiracy theories that have suggested student are actors pushing an anti-gun agenda. "The good news is, it will only make you louder & stronger."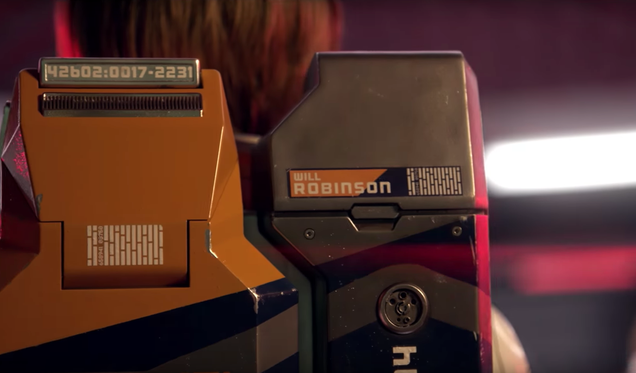 When Netflix first announced that it was developing a reboot of classic '60s sci-fi show Lost In Space way back in 2015, surely everyone's first thought (after "why?") was "I wonder what the robot will look like." It's not that the largely immobile hunk of campy machinery was the most important part of the original…

Read more...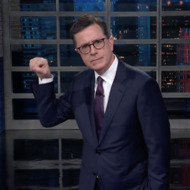 TONIGHT: With Parkland students looking on, the Florida legislature opted to skip debate on assault weapons and instead tackle a far greater menace. The Late Show (@colbertlateshow) February 22, 2018 ... More »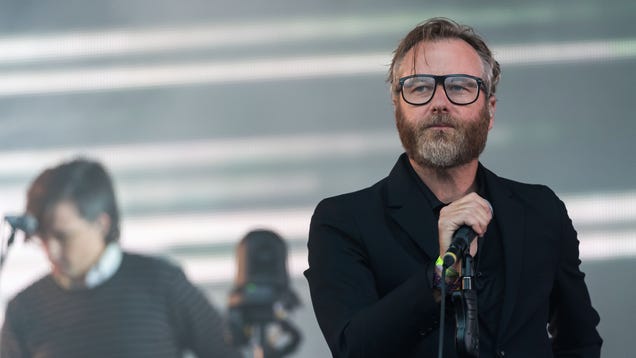 According to Pitchfork, The National frontman Matt Berninger is developing a TV show about his life, and he says he's "hoping it's a comedy." Berninger is working his writer Carin Besser (who is also his wife), his brother Tom, and Australian filmmaker Trent O'Donnell. Berninger dropped that reveal during an interview…

Read more...