Fans of Evermore already know that Taylor Swift and Haim meet up every Tuesday night -- but this Tuesday was a little different.

RELATED ARTICLES
A historic moment for Swifties everywhere.

RELATED ARTICLES
The group that was once assailed by the F.C.C. steadily gained influence in Hollywood over the years until scrutiny of its practices and lack of diversity led NBC to say it would not air its show in 2022.

RELATED ARTICLES
The Tony-winning musical will resume performances at New World Stages later this year.

RELATED ARTICLES
In his long career as an actor, producer and director, he worked with some of the best-known names in show business, even if his own was barely recognized.
"This award isn't just for us. It's for the Spice Girls, Sugababes, All Saints, Girls Aloud."
The 2021 Brit Awards delivered live music in the "first major indoor music event to welcome back a live audience" on Tuesday (May 11), but which performance was your favorite?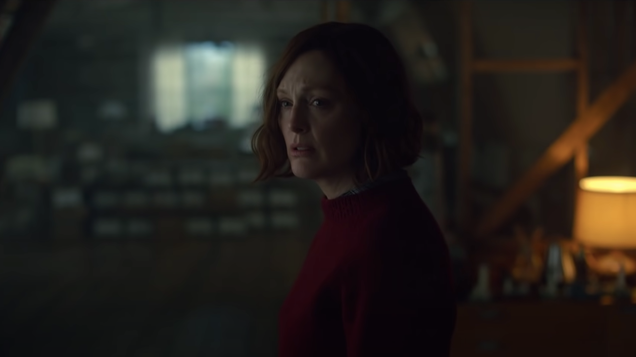 Lisey's Story is coming in with a stacked deck: Directed by Pablo Larraín, starring Julianne Moore and Clive Owen, and based on a teleplay by Stephen King himself, Apple TV 's surreal drama has all the makings of the rare Stephen King adaptation that is actually good. Well... King adapting King can really go either…

Read more...


Since February, the Brooklynettes have performed live at Barclays Center to crowds that are smaller than usual — but huge for dance.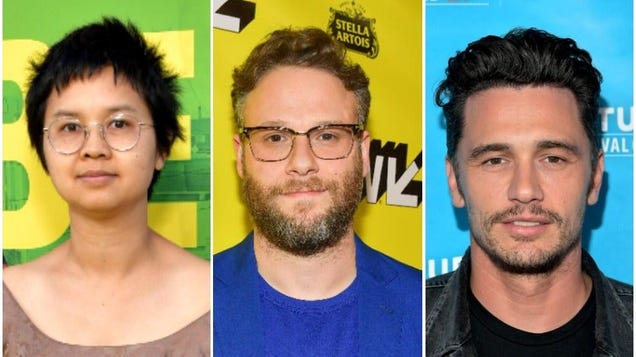 Over the weekend, The Sunday Times published an interview with Seth Rogen, where he was asked about his decision to stick by James Franco after multiple women came forward with allegations of sexual misconduct, and after the actor propositioned a minor on Instagram. Rogen responded saying that he "despises abuse and…

Read more...


"Was it real or was it my imagination?"
The hit musical began at the New Amsterdam Theatre in 2014.
Looking for a laugh? Seth Rogen's new book, "Yearbook," is out Tuesday, and it features an array of hilarious and surreal anecdotes.       
The Alanis Morissette jukebox musical will reopen at the Broadhurst Theatre.
Tom Cruise hands back three gongs and the crisis-hit awards are without a broadcaster for next year.

RELATED ARTICLES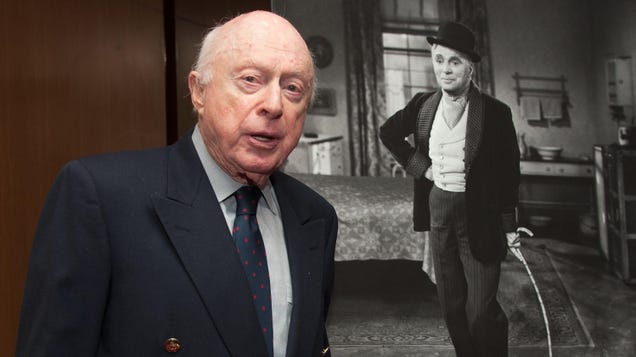 Norman Lloyd, who was known as the oldest working actor in Hollywood with a career spanning over nine decades, has died. Deadline reports that Lloyd died on May 10 in his sleep at his Los Angeles home, which was confirmed by a family friend. He was 106.


Read more...


"While I understand and I love it, I have moved on."
Zack Snyder's new zombie-heist movie arrives as we find ourselves at the nadir of the zombiepocalypse era
Pete Davis's book grew out of a speech he gave to his Harvard Law School class about commitment, which has been viewed more than 30 million times online.
Lola Petticrew plays a pregnant schoolgirl whose mum faces prosecution after buying abortion pills.
The group behind the awards, the Hollywood Foreign Press Association, has been under pressure for its lack of Black members and its financial practices.
Andy Serkis directed the follow-up to the 2018 comic book flick, Venom
Rogen also apologized for joke he made about allegations during his 2014 Saturday Night Live monologue

RELATED ARTICLES
With J. Cole's sixth studio album The Off-Season on the way this Friday, May 14, Billboard wants to know what's your favorite album of his!
Netflix, Amazon Studios, WarnerMedia have all stated they will not continue to work with the Hollywood Foreign Press Association until major diversity and inclusion changes are made