A bleak, difficult midway point takes its time in telling us a bit more about each character as they crawl their way across a burning Tennessee.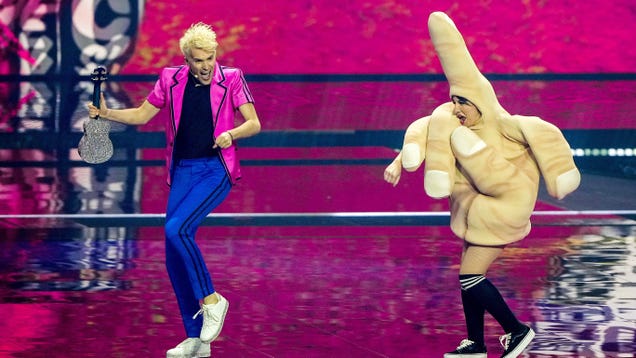 Ever since we became aware—thanks to the damned internet—that it was a thing, Americans have looked at Europe's annual Eurovision Song Contest with poorly disguised jealousy. "After all," the thinking goes, "Who are these Europeans to trot out a largely meaningless pageant where spectacle overshadows art at every…

Read more...


From career milestones and new music releases to major announcements and more, Billboard editors highlight the latest news buzz in Latin music every week. Here's what happened in the Latin music world this week.
twenty one pilots will perform their current single, "Shy Away," at the 2021 Billboard Music Awards, set for May 23. The song, from the duo's upcoming sixth studio album Scaled and Icy, was released on April 7.
'Stranger Things' star Millie Bobby Brown is all about Olivia Rodrigo's 'Good 4 U.'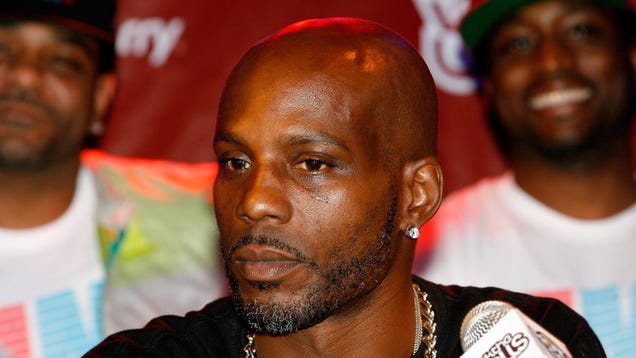 A little more than a month after his death, a posthumous album featuring never-before-released tracks from rapper DMX has now had its release date set. Per Billboard, Exodus—a 13-track collection of unheard music, produced by DMX's long-time friend and collaborator Swizz Beatz—will release on May 28, through Def Jam Re…

Read more...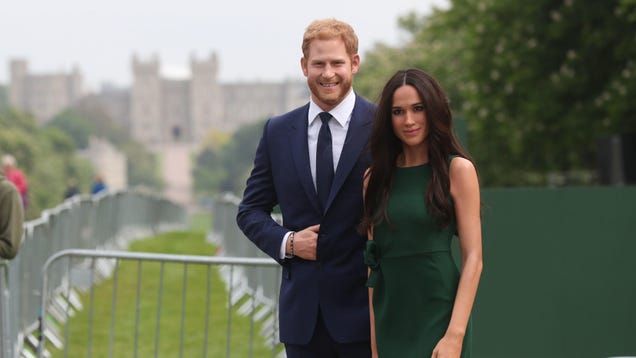 We will admit to a certain unhealthy obsession with wax figurines—possibly on account of Getty Images, which we spend an inordinate chunk of our days trawling through for picture of Bill Maher where he looks like a human being, being absolutely jammed with shots of the things. So when some real wax drama breaks out,…

Read more...


DMX's posthumous album, 'Exodus,' will feature all-original material, including guest appearances by Jay-Z, Nas, Bono, Alicia Keys and more.
The writer and artist spent nearly three years researching why so many of us feel so alone. What she found was much worse than she imagined.
Actors Clayne Crawford and Sepideh Moafi are stellar conduits for all the pain on display in Robert Machoian's debut feature

RELATED ARTICLES
Adaptation of bestselling thriller about an agoraphobe who witnesses a murder gets the full A-list treatment — and still feels curiously DOA

RELATED ARTICLES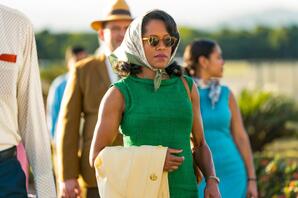 Need a quick recap of the past week in movie news? Here are the highlights:   Regina King picks a Bitter Root: Watchmen star Regina King has attached herself to another comic book adaptation, and this one she'll direct. According to The Hollywood Reporter, King will follow-up her feature filmmaking debut, last year's acclaimed historical drama One Night in Miami, by helming a feature based on Image Comics' Bitter Root. Working for Legendary Entertainment...

Read More

Read Comments



RELATED ARTICLES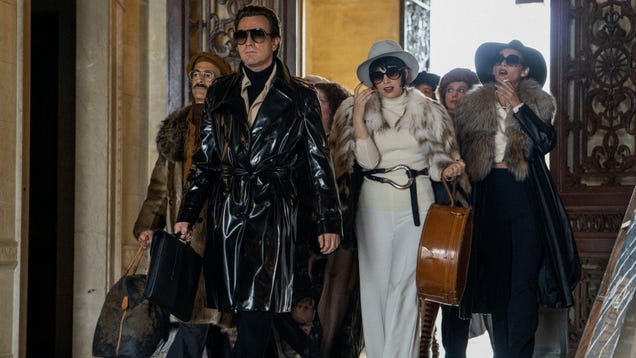 Halston, the latest series to come from Ryan Murphy's Netflix deal, is one nearly three decades in the making—the mega-producer has wanted to tell the story of the mononymous fashion designer since the start of his own expansive career. It's not hard to see the appeal, or parallels: Like Murphy, Halston (born Roy…

Read more...


The week's best new dance tracks from Skrillex & Four Tet, Cookie Kawaii, Ghastly and more.

RELATED ARTICLES
Playing a smokejumper with an apparent death wish, the movie star deploys her gaze of steel to have us believing in her heroic abilities

RELATED ARTICLES
A new Netflix show could create the viral fashion trend of summer. Except the clothes play second fiddle to the divadom and drama.

RELATED ARTICLES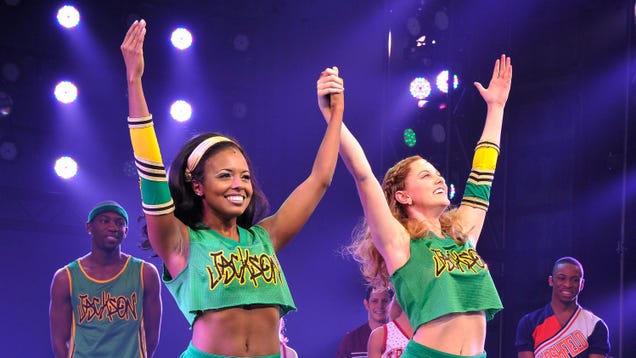 As far as we can remember, the Bring It On franchise has always been pretty light on murders. (Although the franchise's most recent direct-to-video installment, Worldwide #Cheersmacked, does have a whole plotline about a cheer squad in wannabe Anonymous masks hacking in to other groups' broadcasts to hijack their…

Read more...


"It's a huge honour for me... It's like the biggest thank you I can give," says Sweden's act Tusse.
The Danish star helps turn this dish-best-served-cold thriller into something thrilling, nutty and completely subversive
First Stream Latin is a compilation of the best new Latin songs, albums and videos recommended by the Billboard Latin editors.
Ryan Murphy's latest Netflix series struggles to say something new about the iconic fashion designer and Studio 54 fixture
Recently-deployed Markus (Mads Mikkelsen) is forced to return home to care for his teenage daughter after his wife is killed in a tragic train accident. But when a survivor of the wrecked train surfaces claiming foul play, Markus begins to suspect his wife was murdered and embarks on a revenge-fueled mission to find those responsible. Rated: Not RatedRelease Date: May 14, 2021
David (Clayne Crawford) desperately tries to keep his family of six together during a separation from his wife, Nikki (Sepideh Moafi). They both agree to see other people but David struggles to grapple with his wife's new relationship. Rated: Not RatedRelease Date: May 14, 2021
So that's where all the comedies are headed.

RELATED ARTICLES
He was a fixture on the New York jazz scene since shortly after his arrival in 1957. He also made his mark as a composer.
The limited series will also follow young Lady Danbury and Violet Bridgerton.

RELATED ARTICLES
How many of these Broadway-themed puzzles can you solve?
This month's picks include the animated "New Gods: Nezha Reborn," the neo-western "Pixie" and the fantastical "Super Me," the crime thriller "Adverse" and the comic "Get the Goat."
On Friday (May 14), J. Cole released his sixth studio album, The Off-Season and Billboard highlighted eight takeaways from his 40-minute exhibition.
As sexual assault cases proliferate, judges must weigh accusers' requests for anonymity against the tradition of open courts and fairness toward defendants.
Not sure if the new horror movie "Spiral: From the Book of Saw" is for you? Our primer will help you decide.
"How to Be an Art Rebel," by Ben Street, and "What Adults Don't Know About Art," by the School of Life, are both British imports. The similarity ends there.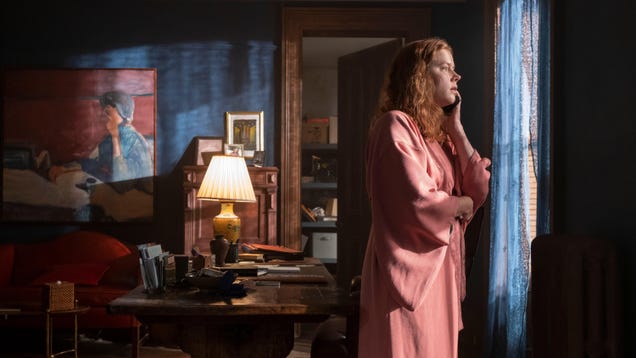 The story behind Joe Wright's thriller The Woman In The Window is more intriguing then the film itself. The novel it's based on, a bestseller in 2018, was written by a senior publishing executive with the express purpose of cashing in on the success of Gone Girl, The Girl On The Train, and their ilk; that marketing…

Read more...


Mads Mikkelsen goes berserk in this gleefully violent, yet gold-hearted deconstruction of the revenge thriller.
Note: The writer of this review watched Those Who Wish Me Dead in a sparsely attended press screening with intensive social-distancing precautions. Before making the decision to see it—or any other film—in a movie theater, please consider the health risks involved. Here is an interview on the matter with scientific…

Read more...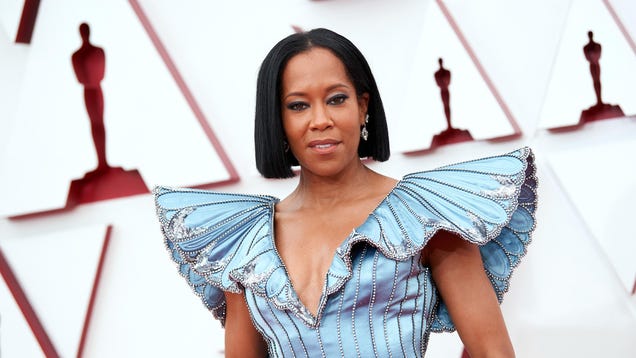 As reported by Variety, Regina King is going to keep her hot streak alive by directing an adaptation of David F. Walker, Sanford Green, and Chuck Brown's Harlem Renaissance-set comic book Bitter Root for Legendary Pictures. Set in the '20s, the book is about a family of monster hunters called the Sangeryes who are…

Read more...


Can't get to a movie theater? Studios have made these films available to stream from home
Between the Saw series, the Insidious movies and The Conjuring Universe, James Wan has become one of history's greatest horror franchise producers. Now he's shepherding another to theaters, if The Curse of La Llorona proves as successful as all his other brands. There's already been enough confidence in the upcoming feature for Wan to pluck its director for The Conjuring 3.  After teasing the scares with a teaser last fall, New Line has now released the first full trailer for The Curse of La Llorona, and it's filled with some terrifying moments for mothers, children and the whole moviegoing audience.   Here's everything we know about The Curse of La Llorona: What is the story La Lorona is based on?  Formerly titled The Children...
Read More