The streamer picked up the period action-drama after two season on Cinemax.
Fiery physical contact keeps an expat couple together in Greece, and the sex scenes are enough for a half-dozen movies.

RELATED ARTICLES
Take a look at the trailer for the drag spectacular—and yes, there are tongue pops.

RELATED ARTICLES
The New York Institute for the Humanities, founded in 1977 as a venue for cross-disciplinary conversation, is moving to the New York Public Library.

RELATED ARTICLES
With its central narrative tension resolved, the series shifts all the way into fun and frothy mode.

RELATED ARTICLES
Blues, silhouettes, two-dimensional figures at play. This artist created mystical experiences from whatever scraps he could find.
In this Netflix true crime documentary, murder meets Myspace.
A haunted English manor serves up incoherent shocks to a young cleric and his family in this Gothic melodrama streaming on Shudder.
Byron is ready to connect on a personal level, which might honestly be more frightening than the alternative.
The series returns on Paramount with Hilary Duff, Nico Tortorella, and Debi Mazar.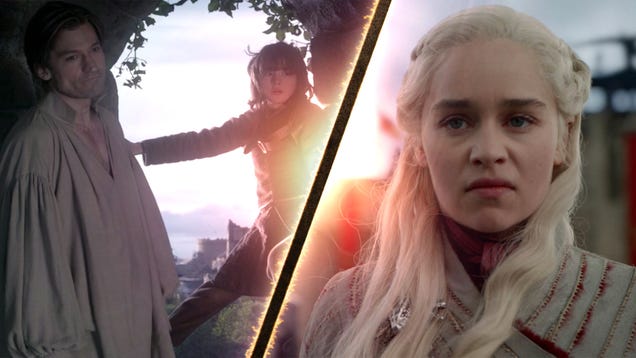 Game Of Thrones meant a great deal to me, both personally and professionally. Writing about the show helped me build a career. But I can't get past my hatred over how it ended. That's why I've been adamant about never doing a re-watch—Tyrion certainly doesn't look back fondly on the first half of the Oberyn/Mountain…

Read more...


Check out Samantha Barks, Stephanie McKeon and more in costume.
At the Shed, Caroline Shaw's Entr'acte and Strauss's Metamorphosen.
Esa-Pekka Salonen walked on stage to join the New York Philharmonic on Wednesday (April 14), which had not gathered before an audience for exactly 400 days.
A longtime couple tries to keep their fractured relationship a secret during a family wedding in this melancholic romantic comedy.
Ben Wheatley gets back to basics with this horror movie conceived during the pandemic.
"Of Women and Salt" is a novel about sisters and mothers — and its author is an expert on these subjects.
Next to Normal, starring Alice Ripley, opens on Broadway in 2009.
Dieudo Hamadi's documentary follows survivors of war as they demand long-overdue government compensation.
From a pajama-clad Jodie Foster to the teary "Minari" child star Alan S. Kim, they managed to make their acceptance speeches work from home.
The Olivier-winning musical will return to the Phoenix Theatre.
Shilling stars used to be accused of "selling out." Now they're hailed as savvy investors and giving the performances of their careers.
Lisa Napoli's "Susan, Linda, Nina & Cokie" follows four reporters who helped make the scrappy nonprofit into an American institution.
While Daniel Kaluuya and Youn Yuh-jung collect another Best Supporting award each.