Bye Bye Birdie, starring Dick Van Dyke and Chita Rivera, opens on Broadway in 1960.
The Hitman's Bodyguard's delayed sequel now has a teaser trailer. Watch it here.
The YouTuber has been accused of sexually assaulting the TikTok star, but says the claims are false.
Bad Bunny and Tainy each extend their reigns, and hit notable milestones, on Billboard's Latin songwriter and producer charts (dated April 17).
The 29-year-old former football player had written about questioning his sexuality in a memoir, published in 2020.

RELATED ARTICLES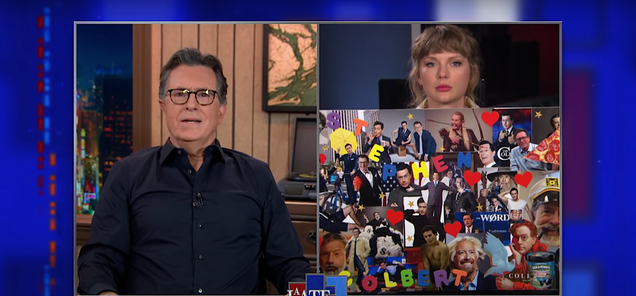 The music world is throwing up its collective fist in solidarity with singer-songwriter Taylor Swift on her recent move to emancipate her back catalogue. For those not Squad-adjacent, the music rights to Swift's first five albums were sold out from under her by her former label, seeing the singer decide that now would…

Read more...


In "Beloved Beasts," Michelle Nijhuis tells the stories of the men and women who have fought to rescue endangered animals from extinction.
"Hey Stephen" is actually, in Swift's own words, about the master of horror Stephen King. Or is it?
The Olivier-winning musical will return to the Phoenix Theatre.
The two guest performers on Monday (April 19) night's installment of American Idol are both making "comeback" appearances.
Live-action shorts were once as mainstream as best picture. Now they're treated as afterthoughts. Their history reflects the evolution of Hollywood.
Can bodyguards take "sabbatical"?
The YouTuber has not yet commented on allegations from Paradise, a TikTok star.
On the Billboard Pop Shop Podcast, we take a closer listen to the half-dozen "new" songs released as part of Swift's re-recorded "Fearless (Taylor's Version)."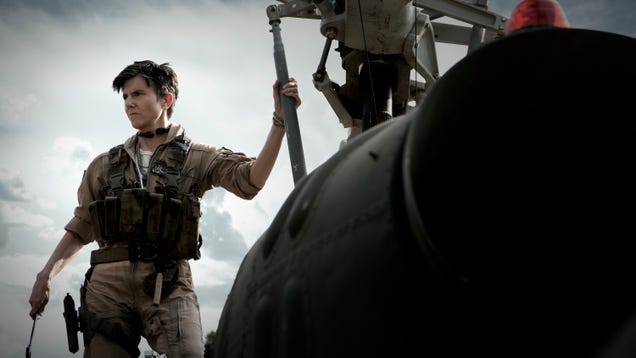 The biggest and most Zack Snyder-y Zack Snyder movie ever is now finally out in the world (with his name in the title and everything), which means it's time to move on and see what other loud and varyingly tolerable tricks he has up his sleeve with Army Of The Dead—a return to the genre that birthed his 2004 Dawn Of…

Read more...


On Monday (April 12), Bridgers took to her Twitter to encourage fans to donate money to Wright's son and girlfriend by offering handwritten tattoo templates of her lyrics.
In "When the Stars Go Dark," the author of "The Paris Wife" tries her hand at a new genre.
The protagonist of the author's latest work, "Antiquities," recounts his obsession with Egyptian artifacts and his boyhood friendship with an unusual classmate.
Caleb Azumah Nelson's debut, "Open Water," sets a romance between 20-somethings against the backdrop of racial oppression in southeast London.
Written in the wake of Kristallnacht, "The Passenger," a novel by Ulrich Alexander Boschwitz, follows a Jewish man in an increasingly hostile world.
"The Bookseller of Florence," by Ross King, tells the history of Renaissance bookmaking through the story of Vespasiano da Bisticci, who rose from humble roots to dominate the trade.
In this companion piece to the book of the same title, James and Deborah Fallows search for revitalization in American cities that had fallen on hard times.
From British royalty to the mighty Meryl Streep, our updated list of the ladies who've nabbed Academy Awards in the 21st century
A Dutch artist worked with former plantation employees to create a "white cube" that they hope will one day display works returned from European museums.
Derek Draper will receive round-the-clock care, the Good Morning Britain presenter said on Friday.
Film will recount the story of Kavaan, an elephant long kept in captivity in Pakistan, who was finally moved to a wildlife sanctuary in Cambodia last year


True love endures all, even a massive invasion from outer space that leaves the Earth in apocalyptic ruins. In Love and Monsters, young Joel (Dylan O'Brien) is among the lucky survivors and is determined to reunite with his beloved girlfriend Aimee (Jessica Henwick). Now all he has to do is travel 80 miles on foot through unknown territory ruled by dangerous monsters that have conquered the planet. Clearly, he could use a little help! Early in his journey, accompanied only by a canine...

Read More

Read Comments



RELATED ARTICLES