Director Glenn Weiss pays tribute to his late mother, and then brings down the house by getting down on his knee for his girlfriend.



RELATED ARTICLES
The 70th annual edition delivered some memorable moments, along with some dreadful ones.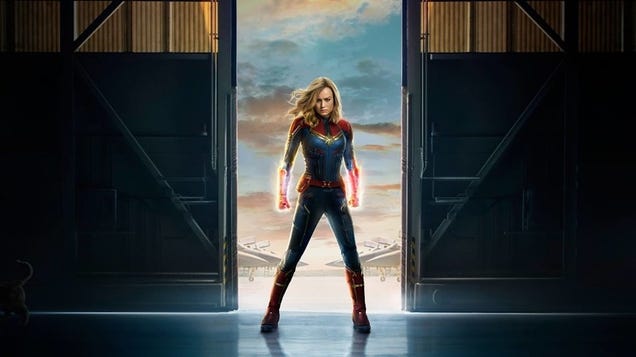 Anticipation is high for Marvel's forthcoming 1990s-set superhero film Captain Marvel, and fans have likely already committed hours to dissecting the trailer that dropped this morning. But even the most eagle-eyed Marvel fanatics may have been too dazzled by Brie Larson's granny-punching antics to notice an easter egg…

Read more...



RELATED ARTICLES Captain Marvel, the 21st entry in the Marvel Cinematic Universe, will mark the mega-franchise's first movie focused on a single female superhero, and the first to be co-directed by a female filmmaker and scored by a female composer. The highly anticipated film, which will take place more than 10 years before the MCU began, has been in development since 2013 and finally flies into theaters in early 2019.  Recently, Entertainment Weekly shared the first official stills from Captain...

Read More

Read Comments



RELATED ARTICLES
Mr. Trump's presidency has proved to be an unexpected boon for the publishing industry, which has unleashed a barrage of juicy insider accounts.
The Angels are heading to the big screen once again. Originally a TV series in the 1970s, Charlie's Angels was later adapted into a 2000 action comedy that continued the canon of the show, and that spawned one sequel three years later. In 2011, there was a TV series reboot on the small screen, but it was very short-lived. Now, Sony is bringing the property back to theaters with a new version that will hopefully start a new film franchise. News on the movie reboot has been slow since its announcement two years ago, but with a production start approaching, casting is ramping up. The Hollywood Reporter just shared the latest, that Sir Patrick Stewart is in negotiations to play one of multiple Bosley characters in the feature. Elizabeth Banks, who is also co-writing, producing...
Read More



RELATED ARTICLES
A former "Sesame Street" writer says there's some truth to the long-standing


Down 11 percent from the past two years
Most of you may have seen the big opening number at the Emmys last night. A skit, coupled with singing and dancing, where stars of every color...
Once again, "Monday Night Football" dominated the cable ratings this…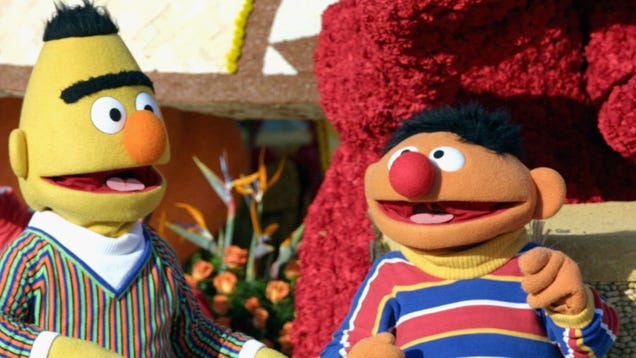 In an interview with Queerty (via The New York Post), longtime Sesame Street writer Mark Saltzman has revealed that he always envisioned Bert and Ernie as a "loving couple" in a relationship, not just a pair of dedicated roommates/best friends. Saltzman, who is gay, says it wasn't a "huge agenda" he was trying to push…

Read more...


Woman Who Rang Doorbell Before Vanishing Speaks Out


Despite being powered by "SNL" stars, the Emmys' opening segment largely fell flat.


Mark Saltzman, a former writer for the show, confirms that they're gay in an interview with the LGBTQ lifestyle and news website Queerty.


Hurricane Florence has been downgraded to a tropical depression, but flood waters are still a threat. And across the Southeast, especially in the Carolinas and Virginia, residents face a long and...



RELATED ARTICLES
Broadcast primetime live same-day ratings for Monday, September 17,…

RELATED ARTICLES
Julie Chen announced on Tuesday she is leaving "The Talk" in a pretaped video message from the set of "Big Brother" that aired during the daytime talk show.


iLoveMakonnen took to Instagram Tuesday (Sept. 18) to announce a posthumous song featuring Lil Peep and XXXTentacion. The uptempo "Falling...
The new touring production is set to launch September 28 in Elmira, New York.
Through the influential arts journal October and her own writings, Ms. Michelson helped turn cinema into an academic discipline.
Julie Chen's decision to sign off of last Thursday's Big Brother with a not-so-subtle declaration of support for her disgraced husband Les Moonves is going to make it next to impossible for her to resume her day job on CBS' The Talk, per multiple insiders (not to mention one of Chen's daytime rivals). "I think […]


Two people named Glenn Weiss and Jan Svendsen got engaged on the 2018 Emmy Awards, and Twitter could not have been happier about it.


NBC's live football broadcasts dominated the broadcast top 25 yet…
Israeli Prime Minister Benjamin Netanyahu and Russian President Vladimir Putin sought to defuse a crisis on Tuesday after Syrian defences mistakenly downed a Russian warplane after Israeli air strikes. The incident late Monday was the deadliest known case of friendly fire between Syria and its key backer Russia since Moscow's game-changing 2015 military intervention. The Ilyushin plane dropped off the radar over the Mediterranean after Turkey and Russia announced a deal that offered millions of people reprieve from a threatened military assault in northern Syria's Idlib province.


In wake of Hurricane Florence, victims in the storm's path are being warned of


For the second time in 2018, Kanye West debuts atop Billboard's Streaming Songs chart - and this time, he brings Lil Pump along....
The ministry said that while Syrian anti-aircraft had mistakenly shot down the plane of a close ally, Israeli jets flying nearby had put the Russian jet in the path of danger, and it threatened to retaliate over what it called a hostile act. "As for retaliatory measures, they will be aimed first and foremost at further ensuring the safety of our military personnel and facilities in Syria.


For the second week in a row, it was ESPN's…
Though the traumatic events of Field's childhood permeate almost every page, they do not define her.
Glennis Grace has a knack for improving with each performance on America's Got Talent. Tonight, as the first part of the AGT finale hit...
A last minute compromise Tuesday (Sept. 18) afternoon between SiriusXM and other stakeholders allowed the Music Modernization Act (MMA) to fly...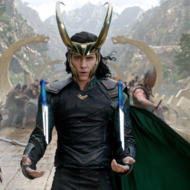 Disney has very big plans for its long-gestating streaming service. In addition to its already massive catalogue of classic properties, the company has announced plans for Star Wars shows, and now Variety reports that some Marvel series are in the works, too. The especially big part of this news is ... More »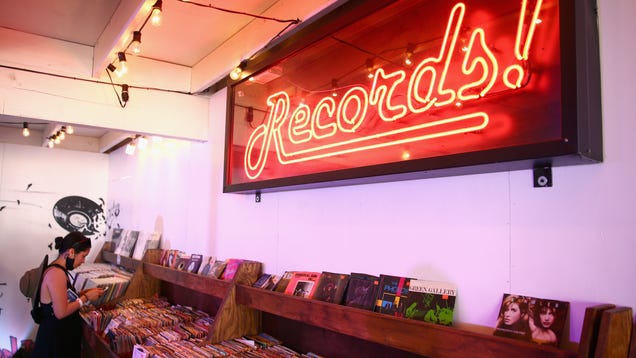 As reported by Billboard, the Senate has unanimously passed the Music Modernization Act, a piece of legislation designed to update—or modernize—the way songwriting royalties work in today's stream-heavy world. Most importantly, though, the Senate also decided to change the bill's name to the Orrin G. Hatch Music…

Read more...


"It's a deeply gratifying thing that women protest wearing that red dress. It says so much," explains "The Handmaid's Tale" star Ann Dowd.


Final broadcast primetime live same-day ratings for Monday, September…
After years of Emmy glory, HBO hosted a civilized affair in an airy plaza. The Netflix party was loud, with Dave Chappelle and Tiffany Haddish among the revelers.
Two new books, Sarah Weinman's "The Real Lolita" and T. Greenwood's "Rust and Stardust," revisit the story of Sally Horner's 1948 abduction.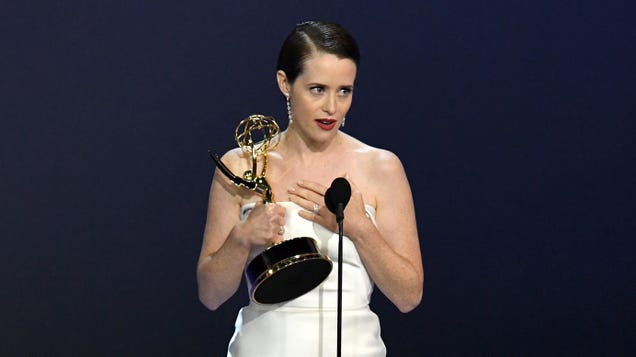 Netflix had a damn good night at the Emmy Awards last night, with The Crown and Godless winning a handful of trophies each and bringing the streaming service's total to 23 Emmys this year—if you count the Creative Arts awards that were handed out last week. That leaves Netflix tied with HBO, which won the big drama…

Read more...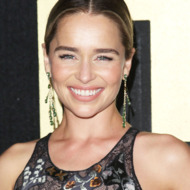 On Monday, Game of Thrones won the Emmy for Outstanding Drama Series, and as loved as the show is, no one, including the series' own crew, saw it coming. "We were very surprised," Emilia Clarke admitted to reporters at HBO's Emmys after-party. "It feels different because we were very surprised. We were ... More »
President Donald Trump has said he does not think the FBI needs to investigate sexual assault allegations against his Supreme Court nominee, Brett Kavanaugh. "I don't think the FBI really need to be involved because they don't want to be involved," Mr Trump said. The president has stood by Mr Kavanaugh amid an allegation that the judge sexually assaulted a student at a nearby high school when they were both teenagers.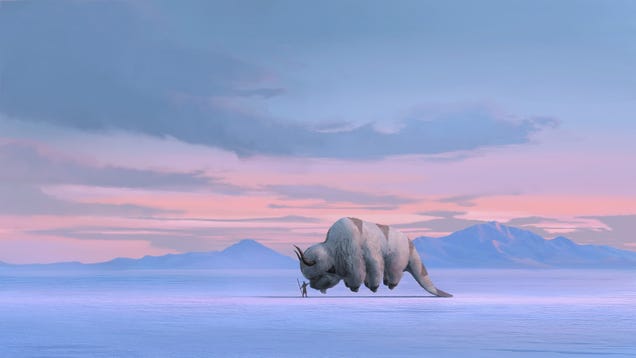 Netflix has apparently never heard the myth of Icarus, because it's currently planning to use its wings of wax to fly directly into the sun, with apparently no disregard for the inherent dangers. That's a metaphor, of course, but what Netflix is really doing is no less dangerous: As announced today in a press release,…

Read more...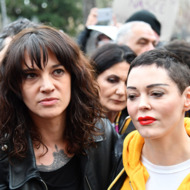 In mid-August, the New York Times reported that Italian actress and #MeToo advocate Asia Argento had reached a deal to pay a former co-star — Jimmy Bennett — who accused her of sexually assaulting him as a minor. Shortly after, Argento's fellow-activist and Harvey Weinstein-accuser Rose McGowan released a statement ... More »
President Donald Trump said Tuesday that there is no need for FBI involvement in the scandal threatening to derail his pick for a coveted place on the US Supreme Court. "I don't think the FBI should be involved because they don't want to be involved," Trump told reporters at the White House. Conservative judge Brett Kavanaugh appeared set to sail through Senate confirmation for the vacancy on the nation's top court until a California professor publicly accused him of having sexually assaulted her when they were teenagers almost four decades ago.


You can't spell "hero" without "her." That's the lesson to be gleaned from this empowering preview.
The eight-episode first season of the series cleaned up with eight Emmy awards

RELATED ARTICLES
The newspaper followed the lead of Getty Images and issued the misprint.


The documentarian comes out swinging at the Trump administration — and reminds us that we need to take the dire situation our country is in very seriously
In her memoir "In Pieces," on sale Sept. 18, Sally Field writes about being sexually abused by her stepfather and life with Burt Reynolds.         
The case brings to 11 the number of women in Britain who have accused the American movie producer of sexual misconduct.
In the fourth book by Galbraith (also known as J.K. Rowling) featuring the detective Cormoran Strike, the mystery revolves around a well-connected, once-rich, greedy and backstabbing family.
A view across the grimy rooftops of London? A nanny descending to earth with a flying umbrella? Dick Van Dyke? All are present and correct in the trailer for the "Mary Poppins" reboot that was released on Tuesday.
Final broadcast primetime live same-day ratings for Friday, September…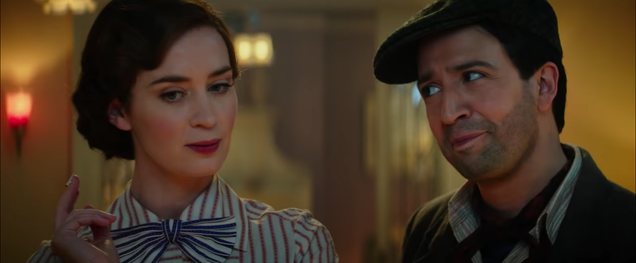 In the original 1964 Mary Poppins, Julie Andrews' magical nanny was there to brighten the lives of some bored children and heir dour parents. In Mary Poppins Returns, the upcoming sequel with Emily Blunt in the title role, Poppins has come to wage a war against sadness itself. In this new sequel, Ben Whishaw plays a…

Read more...



RELATED ARTICLES
Filmmaker Michael Moore compares U.S. President Donald Trump to Adolf Hitler in his provocative new documentary, "Fahrenheit 11/9" that got its world premiere at the Toronto International Film Festival on Thursday to a sold-out audience.