Here are a bunch of little bites to satisfy your hunger for movie culture:   Remade Trailer of the Day: Darth Blender made a live-action version of the trailer for the animated feature Spider-Man: Into the Spider-Verse using footage from other movies and TV shows:   Franchise Recap of the Day: Before Jurassic World: Fallen Kingdom hits theaters this Friday, cram on a recap of the Jurassic franchise so far care of Screen Junkies:    Mashups of the Day: Jurassic World: Fallen Kingdom  director J.A. Bayona shared these images of Paddington Bear infiltrating horror movies including Psycho, The Shining and his own The Orphanage: This is the real website where you can see how popular horror movies...
Read More


The controversial rapper, a rising star who faced domestic violence charges, has been killed aged 20.

RELATED ARTICLES
(Reuters) - Two up-and-coming U.S. rappers, XXXTentacion and Jimmy Wopo, were killed on Monday in separate shootings near Miami and in Pittsburgh, police and local media reported.

RELATED ARTICLES
In a month, the sister duo Chloe x Halle will be opening for Beyoncé and Jay-Z on the North American leg of their On the Run II Tour. But before the...

RELATED ARTICLES
Rapper Jimmy Wopo, was killed Monday in drive-by shooting in Pittsburgh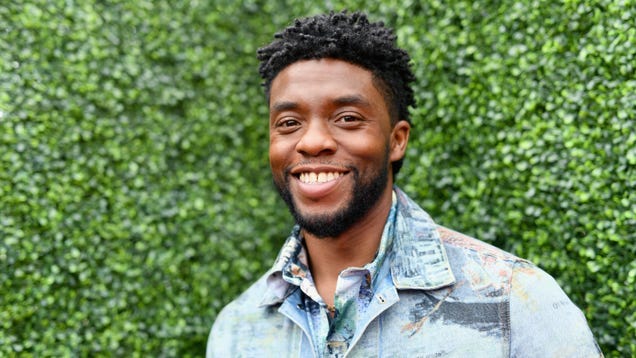 Tonight's broadcast of the MTV Movie & TV Awards has already been largely dominated by Marvel's Black Panther, but star Chadwick Boseman took it a step further by proving why he deserves to be the king. Boseman won the Best Hero award—beating out Emilia Clarke, Gal Gadot, Daisy Ridley, and Grant Gustin (who should be…

Read more...


Stephen Colbert is blasting President Trump and the Justice Dept. over the controversial "zero tolerance" immigration policy, which has...

RELATED ARTICLES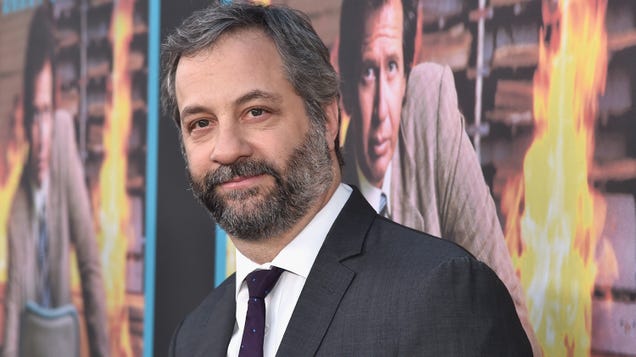 Over the weekend, Family Guy and The Orville creator Seth MacFarlane decided to take a nice big bite out of the hand that feeds him by saying that he's "embarrassed" to work for Fox. His comment was a response to a quote from Fox News host Tucker Carlson, who recently instructed viewers to ignore everything they hear…

Read more...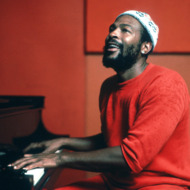 If you were just about to lose your mind waiting for Jamie Foxx's Marvin Gaye limited series to materialize, we've got good news in the meantime. According to Variety, Dr. Dre plans to bring the life of the soul singer to the big screen. His movie version of Gaye's life ... More »

RELATED ARTICLES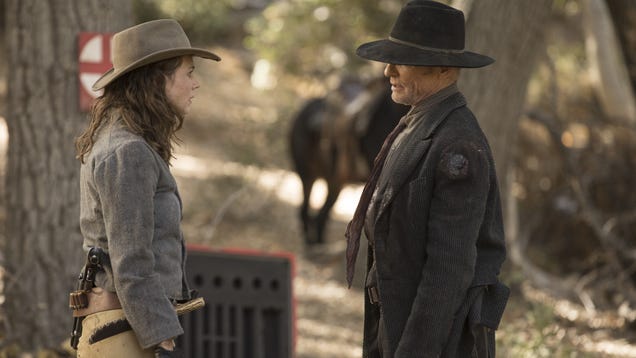 If it feels like every new episode of Westworld raises more questions than it answers, you are not alone in your puzzle-box confusion. The Man In Black himself, Ed Harris, tells Vulture he isn't always sure what's happening, or in what period it's all going down.


Read more...



To kick off this year's MTV Movie & TV Awards, Tiffany Haddish booked a few reasonably-priced nights at the Wakanda Sheraton and challenged Chadwick Boseman's T'Challa to out-grapefruit her for the great honor of tonight's hosting gig. Sadly, they end up just regular ol' fighting to near death, probably because ... More »

RELATED ARTICLES
(Reuters) - Up-and-coming U.S. rapper XXXTentacion was shot dead near Miami, Florida, on Monday, police said.

RELATED ARTICLES
Here's his "annoying song" about the China Xi Jinping doesn't want you to see

RELATED ARTICLES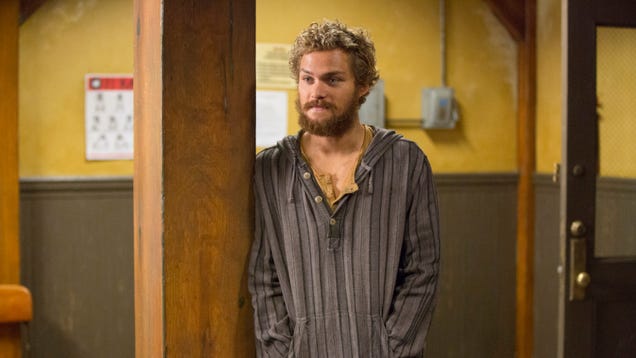 Hey, do you like the Marvel Cinematic Universe? Do you love watching Captain America banter with Iron Man and the Black Widow while they engage in thrilling, high-quality superhero action? Do you enjoy dramatic, mind-blowing teases for their future adventures, possibly with a big reveal or two of new footage for…

Read more...


The children separated from their parents at the border are experiencing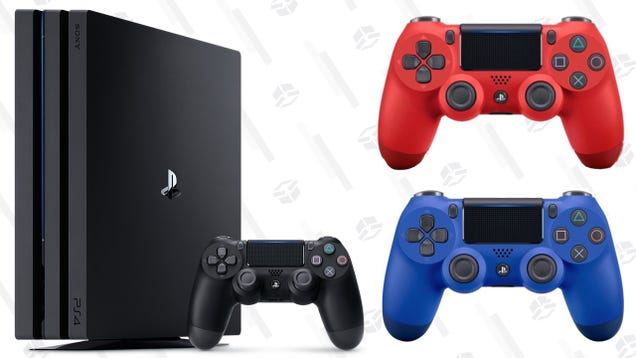 Update: Last day!

Read more...


The annual stripathon raised $1,875,090 for Broadway Cares/Equity Fights AIDS.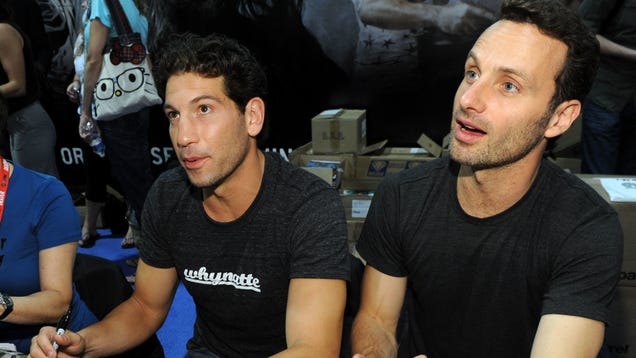 According to TVLine, Jon Bernthal is set to return to The Walking Dead as Shane Walsh during the show's ninth season, an announcement that's complicated somewhat by the fact that Shane has been dead since the end of the show's second season. He came back as a zombie and everything, died again as a zombie, and then he…

Read more...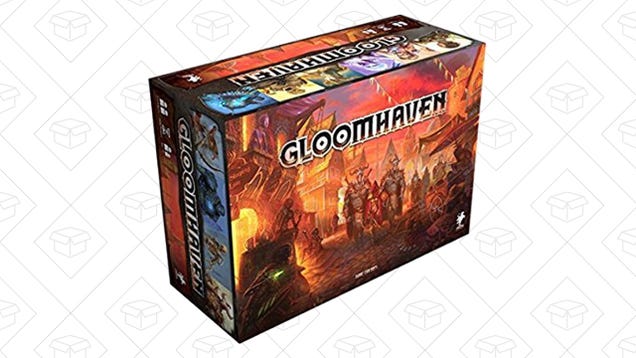 Try not to freak out, but this post is about a $133 board game. That sounds like a lot of money. It is a lot of money. But Gloomhaven is Board Game Geek's #1 board game ever, and is "astoundingly good" according to Ars Technica. The problem is that it's hardly ever in stock at major retailers, and eBay resellers…

Read more...


ProPublica, a nonprofit news organization, published audio on Monday of


In her book "Futureface," Alex Wagner takes a skeptical look at companies that research our genetics only to hedge their bets in the fine print.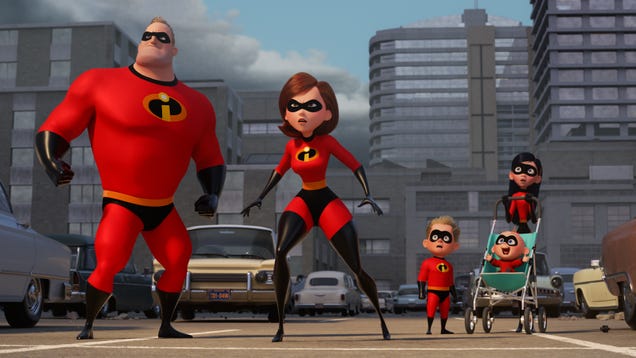 Here's a headline that may induce some déjà vu: Over the weekend, The Incredibles 2, Pixar's 14-years-later sequel to Brad Bird's Oscar-winning superhero family adventure, set a new record for the biggest opening weekend of all time (for an animated film). If it's hard to tell which records mean something anymore, we…

Read more...


Joseph Crespino's "biography" of the virtuous lawyer in "To Kill a Mockingbird," and the real man he was modeled after, brings to life the inconsistencies of the South.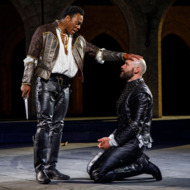 Editor's note: Sara Holdren, New York and Vulture's regular theater critic, is on vacation."I am not what I am." This almost-koan, spoken by Iago, comes a mere 64 lines into Othello. More than three hours later, with the wreckage of his life all around him, Othello calls himself "he that ... More »

RELATED ARTICLES
Beyonce and Jay-Z sent the world into a frenzy on Saturday (June 16), when they surprise dropped their joint album, Everything is Love.  As...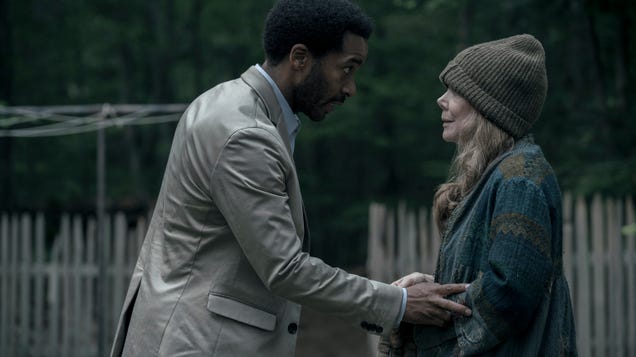 Heading into the summer, Hulu is hoping to keep its streak of winning Stephen King adaptations going with the premiere of Castle Rock. The series is based on the fictional Maine town that's served as the setting for so many of King's works, including Cujo and The Dead Zone. We don't know much about the series other…

Read more...


Few Americans are comfortable with the practice of separating children from


"Border Districts" and "Stream System," by Gerald Murnane, reflect the author's forays into the inner reaches of his own mind.
Chukwudi Iwuji, Heather Lind, and Corey Stoll lead the cast of the free Shakespeare in the Park production.
NEW YORK (AP) — The latest on developments in financial markets (all times local):


WASHINGTON ? Sen. Pat Toomey (R-Pa.) said Monday that the stories of migrant



It seems Beyoncé and Jay-Z might actually care about streaming numbers after all. After releasing their joint album, Everything Is Love, over the weekend initially as a Tidal exclusive, they've extended an olive branch to their rival streaming platforms. Everything Is Love is now available on Spotify premium, Apple Music, ... More »

RELATED ARTICLES
Ted Cruz might not test well in the court of public opinion, but there is one court where the Republican senator can dominate: a literal basketball...

RELATED ARTICLES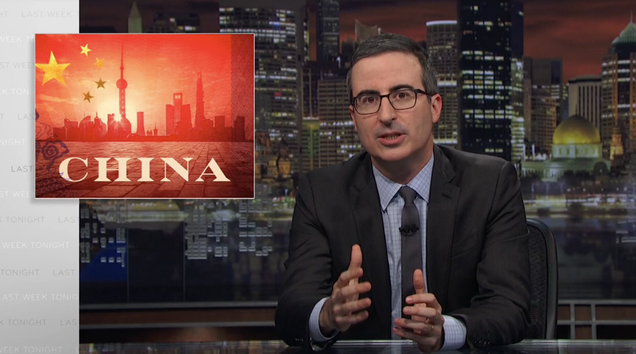 After an opening segment outlining the fact that the American government is seizing thousands of children and putting them in fucking cages, John Oliver spent most of Sunday's Last Week Tonight talking about China. You know, that faraway country with an ruler whose fragile ego, paranoia, authoritarian bent, and…

Read more...


Henry Alford's "And Then We Danced" and Laura Jacobs's "Celestial Bodies" explore the cultural and personal resonances of the art of movement.