The director's portrait of an artist as a psychopath reminds you that everything is permitted — except failed acts of provocation
What you need to know from Thursday's TV, music and movie news.

RELATED ARTICLES
The Book Review's poetry editor, Gregory Cowles, discusses Tracy K. Smith's essay about political poetry and more from this week's special issue.
The Times's art critics select some of their favorite art books and books related to art of the year.
In "Smashed," Gandini Juggling seems to invent a new genre using elements of the dance theater of Pina Bausch and others.
STRASBOURG, France (AP) — The Latest on France attack aftermath and death of suspect (all times local):



RELATED ARTICLES
In these four deeply political, deeply personal books, poets grapple with some hot-button issues of the day.
The Chainsmokers have completed their Sick Boy project by sharing the colorful lyric video for "Hope" featuring Winona Oak...

RELATED ARTICLES
On Friday (Dec. 14), RuPaul's Drag Race returned for the premiere of All Stars 4, reintroducing us to 10 fan favorites ready for their glow-up...

RELATED ARTICLES
This week, "Thursday Night Football" reclaimed the top slot from…

RELATED ARTICLES
WASHINGTON (AP) — The Latest on the death of a 7-year-old migrant girl picked up along the U.S.-Mexico border (all times local):


What you need to know from this week's TV, music and movie news.
Johnson & Johnson knew that its talcum powder contained asbestos but failed to tell customers for over three decades, an investigation has found.  Shares in the company plunged  12 per cent following the release of the report by news agency Reuters, wiping £37bn ($47bn) off the company's value.  The investigation also found that the pharmaceutical company had employed a range of tactics to shape research into the problem and protect its Baby Powder brand. In one case, the company commissioned and paid for a study, told the researchers their desired results and then hired a ghostwriter to redraft the article presenting the findings. The investigation centres on a cache of documents released by Johnson & Johnson relating to the 11,700 plaintiffs claiming that the company's talc caused their cancers. The documents show that from at least 1971 to the early 2000s, the company's raw talc and finished powders sometimes tested positive for small amounts of asbestos, and that company executives, mine managers, scientists, doctors and lawyers fretted over the problem and how to address it while failing to disclose it to regulators or the public. A case in July, in which a judge ordered the company to pay $4.69bn in damages to 22 parties, was the first to succeed with a claim that the talc caused ovarian cancer.  Johnson and Johnson said it will appeal the recent verdicts against it and maintains that its talc is safe, adding that the recently divulged court papers show
The Times's art critics select some of their favorite art books and books related to art of the year.
"Our current posture with respect to the sponsorship of talc safety studies has been to initiate studies only as dictated by confrontation," the memo said. "This philosophy, so far, has allowed us to neutralize or hold in check data already generated by investigators who question the safety of talc." Also, the memo said, "we minimize the risk of possible self-generation of scientific data which may be politically or scientifically embarrassing." J&J's effort to protect its iconic Baby Powder franchise by shaping research was led by physician and scientist executives. An early 1970s study of 1,992 Italian talc miners shows how it worked: J&J commissioned and paid for the study, told the researchers the results it wanted, and hired a ghostwriter to redraft the article that presented the findings in a journal.


The confidential settlement emerged during the current sexual misconduct investigation of ousted CEO Leslie Moonves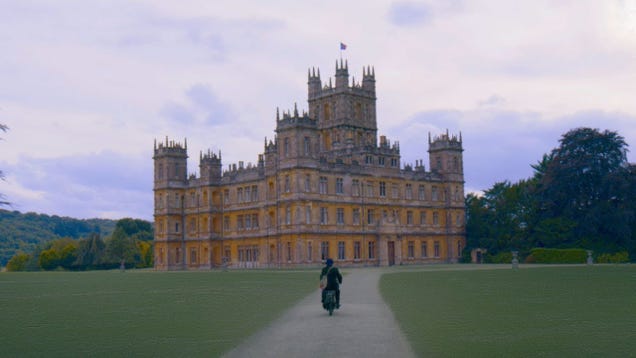 Confirming that, yes, Downton Abbey is still a house that could, charitably, be described as "fancy as fuck" now that it's making the move to the big screen, Focus Features released the first teaser trailer for the series' feature film continuation onto the internet today.

Read more...


In an era when end-credits scenes are often used to tease new characters and villains, Spider-Man: Into the Spider-Verse finds an innovative way to both introduce a new character and make fun of a popular Spider-Man meme. Spider-Man: Into the Spider-Verse already counts six Spider-beings among its cast. Several will return to the big screen…
Peter Jackson & Co. take on Philip Reeve's popular sci-fi book — and end up with a steampunk Frankenstein's monster made from spare parts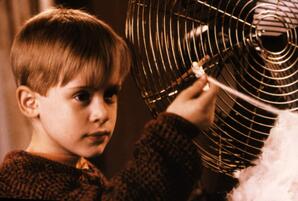 Need a quick recap of the past week in movie news? Here are the highlights: BIG NEWS Doctor Strange 2 holds on to director Scott Derrickson: Marvel is moving forward with a sequel to 2016's Doctor Strange with a planned 2021 release. The original's director, Scott Derrickson, will take the helm again with stars Benedict Cumberbatch and Benedict Wong returning on screen. Read everything we know so far here.   AWARDS BUZZ The Favourite and A Star is...

Read More

Read Comments


Consumer Reports is an independent, nonprofit organization dedicated to helping consumers. When you shop through retailer links on our site, we may earn an affiliate commission—100% of the fees w...



On Thursday evening, the New York Times published the latest in what can only be described as a months-long avalanche of stories about the toxic workplace at CBS. In this most recent story, the Times reports that Eliza Dushku, who joined the popular CBS procedural drama Bull in 2017, was ... More »
Janet Jackson met BTS backstage at the Mnet Asian Music Awards in Hong Kong, and Jackson shared the cool moment to social media...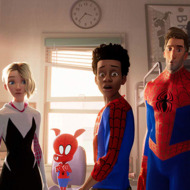 It's that time again! There's a new superhero movie at the multiplex, and you know what that means: a post-credits scene that'll baffle the average non-comics-reading viewer. After the exceedingly entertaining narrative of Spider-Man: Into the Spider-Verse draws to a close and the names of the best-boy and gaffer have ... More »
Acclaimed historical drama sets feature film release for 2019, four years after series ended TV run

RELATED ARTICLES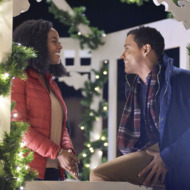 Even if you've never dabbled in the art of the squeaky-clean, delightfully soapy Hallmark Christmas movie, you've most likely still picked up on their distinguishing characteristics by Yuletide osmosis. A dead parent, a carousel of '90s actresses, the heroine returning to her hometown to reinvigorate her loins? Obviously. A trip ... More »
Jan. 20 Troye Sivan performs "My My My!" and "The Good Side" on Saturday Night Live. Jan. 27 Halsey's "Bad at...
The gunman who killed three people at a Christmas market in Strasbourg was shot dead by French police on Thursday as the Islamic State jihadist group claimed him as one of its "soldiers".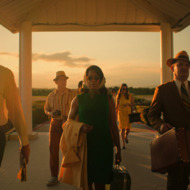 Writer-director Barry Jenkins's deeply melancholic adaption of James Baldwin's If Beale Street Could Talk tells the bittersweet story of Tish (KiKi Layne) and Fonny (Stephan James), a young Harlem couple that defies obstacles and remains in love despite being torn apart by a dysfunctional and racist justice system. It's faithful ... More »
The makers of this science fiction film discuss what was required to turn a sprawling city into a giant R.V.
Players in special counsel Robert Mueller's probe enter the spotlight, Free Shipping Day and more things to start your Friday morning.


Jennifer Lopez also says her favorite movie smooch has at least one other fine attribute.


He took on this film thinking the superhero had few fans. Then some other DC movies didn't excite the public; now the new one faces unexpected pressure.
Keith Richards turns 75 on Tuesday (Dec. 18) and in celebration, the rocker visited his daughter Theodora's SiriusXM show, Off the Cuff...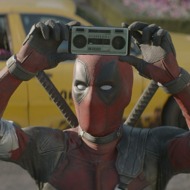 Should Once Upon a Deadpool even count as an actual movie?I'm torn. On the one hand, as the parent of a young child who is quite fond of Deadpool, I've often secretly hoped for a "cleaner," PG-13 version of these films — even though, as Once Upon a Deadpool demonstrates, ... More »
In a lawsuit, officials of the Eastern Orthodox Church say the university has four manuscripts that were looted from a monastery in Greece in 1917.
In a tweet on Nov. 29, Trump claimed without evidence that Mueller's investigation, which the president has dubbed a "witch hunt," had led to the wasting of more than $40 million. "After wasting more than $40,000,000 (is that possible?), it has proven one thing-there was NO collusion with Russia. The report released on Friday showed that Mueller's office and other Justice Department offices assisting with the probe had spent $8.5 million combined from April 2018 through September 2018.


All of these shows have yet to be revived on the Great White Way.

RELATED ARTICLES
The playwright, who will receive the $45,000 cash prize, won for his play the bandaged place.
The Bruce Springsteen solo show, which ends its acclaimed run at Broadway's Walter Kerr December 15, will be available to stream on Netflix December 16.
Jennifer Lopez and her Second Act co-star Leah Remini stopped by Watch What Happens Live with Andy Cohen to play games, talk about her new film and...
To director Thom Zimny, the key element in his filmed version of Bruce Springsteen's Broadway show was in the star's eyes. The ...
A snowplow who works all night long, a naughty kid who breaks his mom's favorite ornament, a fox hunting for a winter meal, and more in the season's standout picture books.
Earl Stone (Clint Eastwood) is broke, alone, and facing foreclosure of his business when he is offered a job that simply requires him to drive. Easy enough, but, unbeknownst to Earl, he?s just signed on as a drug courier for a Mexican cartel. He does well?so well, in fact, that his cargo increases exponentially, and Earl is assigned a handler. But he isn?t the only one keeping tabs on Earl; the mysterious new drug mule has also hit the radar of hard-charging DEA agent Colin Bates. And even as his money problems become a thing of the past, Earl?s past mistakes start to weigh heavily on him, and it?s uncertain if he?ll have time to right those wrongs before law enforcement, or the cartel?s enforcers, catch up to him.Rated: RRelease Date: Dec 14, 2018
Ms. Dushku told investigators she was written off the hit series 'Bull' after enduring sexual harassment on the set. Lawyers scolded CBS for its 'antiquated' views.

RELATED ARTICLES
It was no big surprise that the NBA took home…
From ejecting members of the public to questions about his robotic alter ego, the QT host has had some memorable moments during 25 years in the hot seat.
Jean Curran's dye-transfer prints from film frames, and a stop-time movie by Catherine Opie, continue the 60-year love affair with Hitchcock's "Vertigo."
Our guide to film series and special screenings.
The venerable actor-director's character study gives us an elderly man who decides to start a new career — as a cartel drug-runner
The Alvin Ailey American Dance Theater shines in varied repertory, including "Timeless Ailey," Paul Taylor and Twyla Tharp.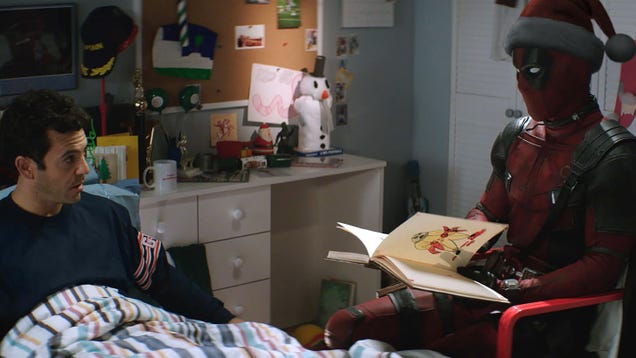 Note: This article contains plot revelations for Deadpool 2—though, honestly, if you haven't seen that by now, why are you reading a whole piece about a PG-13 recut of it?

Read more...


Our guide to film series and special screenings.
Moonlight filmmaker Barry Jenkins makes a James Baldwin classic all too timely