Here's how it happened, and what to expect
German haute-couture designer Karl Lagerfeld, artistic director at Chanel and an icon of the fashion industry with his extravagant outfits and striking catwalks, has died aged 85.

RELATED ARTICLES
Stock markets on both sides of the Atlantic softened Tuesday after a mixed session in Asia, with investor harbouring growing doubts over chances of success at US-China trade talks, dealers said.


The musical officially opened February 18 at the Phoenix Theatre.
Khan added that he wanted to cooperate in investigating the suicide bombing on Thursday, in which 40 Indian paramilitary police were killed in an attack claimed by the Pakistan-based Jaish-e-Mohammad (JeM) militant group. Tensions between the nuclear-armed neighbors has risen sharply over the killing in the Indian-controlled part of the disputed Himalayan region of Kashmir. Khan, in a televised address to the nation, noted the calls in India for revenge and said he hoped "better sense will prevail ... "If you think that you will launch any kind of attack on Pakistan, Pakistan will not just think about retaliation, Pakistan will retaliate.


Bernard Arnault, the head of French fashion house LVMH, confirmed on Tuesday the death of Karl Lagerfeld and said he had made Paris the world's fashion capital.
Late-night hosts didn't mince words when they addressed President Trump's declaration of a national emergency on their shows on Monday (Feb....

RELATED ARTICLES
A powerful storm will roar across the country over the next 2-3 days, spreading heavy snow, torrential rain, and crippling ice to more than 200 million Americans.


A powerful storm will roar across the country over the next 2-3 days, spreading heavy snow, torrential rain, and crippling ice to more than 200 million Americans.


Dust off those binoculars because space fans are in for a celestial treat tonight. February's Snow Moon will be the second super moon of 2019 to grace our skies, appearing bigger and brighter to the human eye than usual as it makes its closest approach to Earth in the lunar cycle.  As one of 12 full moons to admire every year, February's moon was nicknamed the Snow Moon by early Native Americans to symbolise the country's heavy snowfall and challenging hunting conditions. But when and how can you see it? Here we've compiled a complete guide to our moon, Earth's only natural satellite and the largest and brightest object in our night sky which has enchanted and inspired mankind for centuries. From super moon to blue moon, here's everything explained in one place. How often does a full moon occur? A full moon occurs every 29.5 days and is when the Moon is completely illuminated by the Sun's rays. It occurs when Earth is directly aligned between the Sun and the Moon.  Why do full moons have names? The early Native Americans didn't record time using months of the Julian or Gregorian calendar. Instead tribes gave each full moon a nickname to keep track of the seasons and lunar months. Most of the names relate to an activity or an event that took place at the time in each location. However, it wasn't a uniform system and tribes tended to name and count moons differently. Some, for example, counted four seasons a year while others counted five. Others defined a year as 12 moons, while others said there were 13. Colonial Americans adopted some of the m
The musical opened February 17 at the Savoy Theatre.
Talk show host Dick Cavett (b. 1936) is rightly remembered as having one of the very best talk shows on television. His unusual combination of Yale-educated intellectualism and Nebraska-bred midwestern ordinariness, a kind of perpetual state of halting slight embarrassment, charmed audiences. They appreciated his self-deprecating humor and, most significantly, his eclectic guests. His smart conversations spurred many guests who'd rarely (or never) turn up on The Tonight Show, "Joey Bishop" or "Mike Douglas": esteemed writers, firebrand political activists, out-of-the-mainstream rock stars, and reclusive actors like Brando and Katharine Hepburn. More than a decade ago, Shout! Factory released a superb series of boxed sets to DVD, one devoted to "Hollywood Greats" like Fred Astaire, Robert Mitchum, Orson Welles, Alfred Hitchcock, Kirk Douglas and others. "Comic Legends" featured the likes of Wo...Read the entire review





RELATED ARTICLES
Senator Kamala Harris visited New Hampshire on Monday for the first time in her life, and quickly experienced the realities of being a presidential candidate: She faced questions from national reporters about her political ideology and her description of the alleged assault on actor Jussie Smollett as "an attempted modern day lynching," followed by a town hall-style forum with a big crowd of more than 1,000 voters. Unlike most presidential hopefuls, who come to New Hampshire years before the primary, Ms Harris — who is from California and relatively new to the national political stage — waited until roughly a year before the primary to show up. Barack Obama, who had never been to New Hampshire before running for president, visited the state in December 2006, about 13 months before its 2008 primary.


The man who carried out a suicide bombing which killed 27 members of Iran's elite Revolutionary Guards near the border with Pakistan last week was Pakistani, a senior Revolutionary Guards commander said on Tuesday, according to the Tasnim news agency. One other member of the militant cell that planned the attack was also a Pakistani citizen, the head of the Guards' ground forces, Brigadier General Mohammad Pakpour said. Iran has repeatedly blamed Pakistan for sheltering militants connected with attacks in the border area, although Tuesday's remarks appear to be the first time Tehran has said Pakistani citizens were directly involved in the attack.


"You will find no safe harbor, no easy exit and no way out. You'll lose everything"


Huawei Technologies Co Ltd's founder and chief executive pledged not to share any customer information with the Chinese government and said the company had never done so, in an interview with CBS News that aired on Tuesday. Asked if it had shared data with China's government, Huawei's Ren Zhengfei said in a translated interview with the television news outlet: "For the past 30 years, we have never done that. On Monday, Ren said in a separate interview with the BBC that the technology company would not undertake any spying activities and that it could shift its business investments to other countries amid an ongoing U.S. pressure campaign.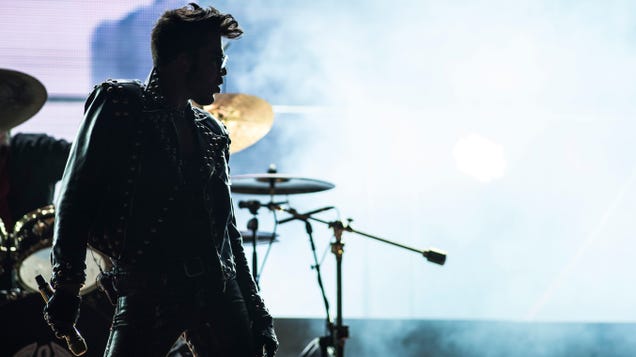 While the Queen biopic Bohemian Rhapsody's presence throughout this year's awards season continues to ring problematic, fans might be pleased to hear that the legendary band is set to play the Academy Awards this Sunday.

Read more...


Two brothers told police that "Empire" actor Jussie Smollett staged an attack on himself because a threatening letter he received a week prior did not get enough attention, a law enforcement official briefed on the investigation told ABC News.



RELATED ARTICLES
In 2015, the Netflix/Marvel Television partnership appeared to have a long future ahead. The shared setting that kicked off with "Daredevil" was supposed to be the television equivalent of the hugely successful Marvel Cinematic Universe, which has produced some of the highest-grossing films of all time.But four years later, it's over. On Monday Netflix canceled both "The Punisher," whose second season premiered last month, and "Jessica Jones," whose third season will stream later this year. They were Marvel's last remaining live-action Netflix shows — "Daredevil" was cancelled in November, and "Luke Cage" and "Iron Fist" both got the ax in October.So, what happened? Put simply, Disney and Netflix have turned from partners into rivals.Also Read: Hulu Is Open to 'Daredevil' or 'Luke Cage': Originals Boss Cites 'Good Creative Relationship' With MarvelIn 2017, Disney announced that its exclusive licensing agreement with Netflix would expire at the end of 2018, and that it was building its own Disney-branded streaming service, now known as Disney and set to launch later this year. Disney said at the time that the Marvel Netflix shows wouldn't be affected by the change, but in 2018 it announced that Disney will be home to at least one new Marvel TV show — and people with knowledge of the matter told TheWrap that two other shows are being developed.These new shows will hail from Marvel Studios instead of Marvel Television, and unlike the Netflix shows, they'll be explicitly connected to the Marvel Cinematic Universe, and will fe
The tech giant put "too much focus" on art-house fare, the head of Amazon Studios said. The tech giant will now focus more on films for a broader audience, including "sexy date-night movies."
The news follows the cancellations of Daredevil, Iron Fist and Luke Cage.

RELATED ARTICLES
The musical began previews in the West End January 30 following a Dublin engagement.
A victim of the shooting in Aurora, Illinois, shooting managed to send one last heartbreaking text message to his wife before becoming one of the latest victims to gun violence in the US. Just a day after Valentine's Day, Terra Pinkard says she received what would be the last text she ever received from her husband, Josh. "I love you, I've been shot at work," the text read.


Chicago police said Sunday (Feb. 17) they're still seeking a follow-up interview with Jussie Smollett after receiving new information that...
SRINAGAR, India (AP) — Tensions escalated after a suicide attack in disputed Kashmir, with nine people killed Monday in a gunbattle that broke out as Indian soldiers searched for militants.


Former ambassador: We're safer in NATO than outside it, but Donald Trump doesn't seem to realize that and is separating us from our closest allies.


Climate change is shifting the energy in the atmosphere that fuels summertime weather, which may lead to stronger thunderstorms and more stagnant conditions for midlatitude regions of the Northern Hemisphere, including North America, Europe, and Asia, a new study finds.
Some think Ivanka Trump was glaring at Angela Merkel during a speech at the Munich Security Conference, when she went after the Trump administration for wanting to label BMWs as national security threats in order to impose tariffs.


Lawyers say he feels 'victimized' by reports he played a role in the assault
The West End musical based on the 1980 film of the same name gets a mixed response.

RELATED ARTICLES
Borders, formerly president of the WNBA, is leaving Time's Up for family reasons after four months in the position.
"Separate: The Story of Plessy v. Ferguson, and America's Journey From Slavery to Segregation," by Steve Luxenberg, is an elegant history of the mostly losing battle to protect the civil rights of newly freed black citizens.
An increase in snowfall accumulation over Antarctica during the 20th century mitigated sea level rise by 0.4 inches. However, Antarctica's additional ice mass gained from snowfall makes up for just about a third of its current ice loss.
"This is a continuation of the work that I've done for almost four decades," says Borders, who is the former president of the WNBA.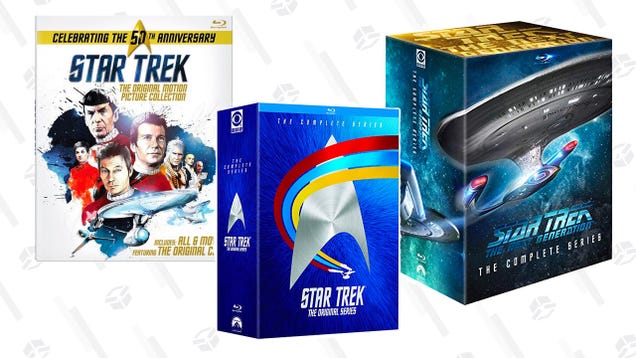 This Amazon sale is going boldly where no sale has gone before with Star Trek Box Sets', '');window.ga('unique.send', 'event', 'Commerce', 'avclub - Live Long, and Save On These Star Trek Box Sets', '');" data-amazontag="kinjaavclub-20" href="https://www.amazon.com/dlp/3913a5a1/ref=gbph_img_m-5_c234_3913a5a1?smid=ATVPDKIKX0DER&pf_rd_p=de8de7a2-90f6-40fa-a5e1-a4b922f1c234&pf_rd_s=merchandised-search-5&pf_rd_t=101&pf_rd_i=13887280011&pf_rd_m=ATVPDKIKX0DER&pf_rd_r=99PQZEGAZZK00H4SDFJG&tag=kinjaavclub-20&ascsubtag=25a3330cc8bd8ce04fd3ddf07ef1d998aa5f88af&rawdata=[t|link[p|1827646992[au|5876237249237193038[b|avclub"savings on the original series, Enterprise, Voyager, Next Generation, and more. But, it will end at midnight tomorrow or when the products sell out, so grab what you need before it's gone.


Read more...