Even as China was announcing that its deaths from the novel coronavirus had surpassed its toll from SARS, President Donald Trump released a proposed budget for 2021 that slashed funding for our chief defender against epidemics by 18 percent.Within the overall proposed cuts detailed on Feb. 10 for the Centers for Disease Control and Prevention was a reduction in spending to guard against "emerging and zoonotic diseases" from $635,772,000 to $550,464,000. Zoonotic diseases are those that have crossed from animals to humans, as the novel coronavirus is believed to have done. The $85,308,000 proposed budget cut is less than the cost of 5 miles of border wall.The budget proposal would save the cost of another 2 miles of border wall by zeroing out a $40 million funding line for the Epidemic and Lab Capacity Program. The ELCP supports state labs that monitor health emergencies at the local level. A state lab in Texas confirmed the first case of Ebola in the U.S. in 2014. For the cost of less than 7 miles of border wall, the proposed budget would leave all of us less protected against a potential epidemic. The Trump administration made its priorities even more explicit when Health and Human Services Secretary Alex Azar discounted a suggestion that border wall funds could be diverted to fight the spread of the coronavirus. We might have had earlier warning of the outbreak, but previous budget cuts caused the CDC to end its global security program in China in 2017.In another failure of foresight two years ago,
Gaga poured all her heart and cosmic energy into her forthcoming full-length project, the followup to 2016's Joanne.

RELATED ARTICLES
Malaysia's king struck down Friday a power play by 94-year-old Mahathir Mohamad aimed at seizing momentum in a political crisis, capping a week of turmoil that has left the country effectively leaderless. Old foes Mahathir and Anwar Ibrahim are locked in a power struggle sparked by the elderly leader's resignation and their ruling coalition's collapse, following a failed bid to push out leader-in-waiting Anwar. Mahathir, currently interim leader, earlier announced the parliament session would take place Monday and the monarch, who appoints the premier, agreed with the decision.


(Bloomberg) -- A 35-year-old man was confirmed as the first coronavirus case in Mexico and a second case is awaiting final testing, the country's deputy health minister said on Friday.The first patient has a mild case and has been put in quarantine along with family members in the country's Institute of Epidemiological Diagnosis and Reference for further testing, Hugo Lopez-Gatell, the health official, said at the National Palace.The man is a resident of Mexico City who took a trip to Italy in February. The case is Mexico's first, and the second known instance in Latin America after Brazil confirmed a case on Wednesday."We have the capacity to deal with the situation," President Andres Manuel Lopez Obrador said at the press conference.The man traveled to Bergamo, Italy for a conference in February, where he had direct contact with an infected Italian national who normally lives in Malaysia. Three other Mexicans attended the same conference, one in Culiacan in Sinaloa state and another two in other parts of Mexico.They are being closely monitored, and a local health agency confirmed the man in Culiacan contracted the virus. It has sent details to the national agency for confirmation."We see the state laboratory's confirmation as valid, but nevertheless we will verify it in our own laboratory," Lopez-Gatell said. Separately, Lopez-Gatell said that a cruise ship that had been stopped in Cozumel on suspicion of possible infection had no cases aboard and that passengers would be allowed to disembark.Worldwide, more than 83,000

RELATED ARTICLES
Elle Fanning and Justice Smith breathe life into a film about mental illness and the healing power of love.
What do you get when you combine the weirdly beloved bowler from the 1998 American classic "The Big Lebowski" and a divisive 1974 French comedy? John Turturro's new farce.
The nation has more than 2,000 cases of COVID-19 so far
John Turturro reprises role of brash bowler in remake of French comedy Les Valseuses

RELATED ARTICLES
A new poll from Donald Trump's favourite broadcaster Fox News has found Democratic front-runner Bernie Sanders beating him comfortably to the White House in this year's presidential race, an outcome that will no doubt displease the incumbent.The president is meanwhile facing further heavy criticism for his handling of the coronavirus as it emerges he closed 37 out of 47 anti-pandemic programs in vulnerable countries around the world set up by his predecessor Barack Obama to tackle just such a contagion.


Nigeria reported the first new coronavirus case in sub-Saharan Africa on Friday, as global stock markets tanked on deepening fears of a pandemic and the World Health Organization warned against the "fatal mistake" of complacency. The virus has killed more than 2,800 people and infected over 83,000 worldwide -- the vast majority in China -- since it emerged apparently from an animal market in a central Chinese city in late December. The number of new deaths and infections has been tapering off in China, following unprecedented quarantine efforts locking down tens of millions of people in the worst-hit cities.


Green Day and Stormzy have also rescheduled the Asian legs of their tours.

RELATED ARTICLES
Billboard's First Stream serves as a handy guide to this Friday's most essential releases.  This week, Lady Gaga is ready to just dance (again), SZA and JT are ready to play with the Trolls, and Lil Baby declares that it's his turn.
Rebekah Mercer, whose family foundation was a major Trump donor, stepped down from the museum when her term expired in December.
Two doctors told a family it was ok for their coughing baby to fly, but the pilot still removed them from the plane.


From 'High Fidelity' to 'Mythic Quest: Raven's Banquet'
Media billionaire Michael Bloomberg would allow the United States to keep exporting crude oil overseas if he is elected president, his campaign says, unlike his top Democratic rivals who have pledged to ban oil exports immediately to fight climate change. The stance could help the former New York City mayor gain votes in states like Texas, New Mexico and Louisiana that have benefited from booming U.S. oil exports since the Obama administration lifted a 40-year ban in 2015. Texas, one of the biggest U.S. states, is among the 14 voting in the March 3 Super Tuesday Democratic primary process.


Such a step by Reliance, which operates the world's biggest refining complex, and Nayara - part owned by Russian oil major Rosneft - would severely curtail purchases by one of Venezuela's last big export destinations. India accounted for about a third of Venezuela's oil shipments in January.


The 2020-2021 season will also include Mamma Mia!, Footloose, and more.
Mark Addy, Dan Stevens, Tracie Bennett, and more share what audiences can expect in the explosive play arriving on Broadway February 28.
Bad Bunny revealed his album title, cover and release date during his appearance on Thursday night's (Feb. 27)  "Tonight Show."
At least he remembered David Byrne.
All you need to make a movie is a girl and a gun—and a filmmaker who understands how to use those elements as a philosophical depth charge
The rapper revealed the album title and release date on The Tonight Show.
A transitional episode guides us into a back half of the season where it appears all hell could break loose.
Abi Daré's debut novel, "The Girl With the Louding Voice," traces the horrors and hopes of growing up in a strict patriarchy.
The hit play returns to the U.S. following its sold-out run Off-Broadway in 2018.
Six new paperbacks to check out this week.
(Bloomberg) -- Hong Kong media tycoon and a prominent democracy advocate Jimmy Lai, who has long denounced as a traitor by Chinese state media, was among activists swept up in a fresh wave of arrests in the Asian financial hub.Lai, 72, was arrested Friday on suspicion of participating in an unlawful assembly last year and intimidating a reporter in 2017, Hong Kong Superintendent Wong Tung-kwong said. He was given police bail and TV footage showed him leaving the police station shortly after the briefing. He didn't answer questions from reporters as he approached his vehicle.The move follows years of criticism against Lai in Chinese state media, which has often listed him among a "Gang of Four" democracy advocates fomenting unrest in the former British colony. While the media network Lai founded, Next Digital Ltd. and its Apple Daily newspaper, backs the protests, it's been years since he was seen as playing a central role in the city's democracy movement.Hong Kong Protests Fuel Media Tycoon's Turnaround PlanStill, elder Hong Kong democracy advocates like Lai are often sought out by American diplomats, officials and journalists for insights into the city's politics. The Global Times, a nationalist newspaper under China's Communist Party, cited Lai's meeting with U.S. officials including Vice President Mike Pence and Secretary of State Michael Pompeo in an editorial Friday praising his arrest."Many believed Lai is the 'chief traitor' who has brought chaos to the country and disorder to Hong Kong," the paper said.The
Prominent Trump supporters have claimed coronavirus is being used to undermine the president, after it was revealed that a health official who commented on the outbreak is the sister of former deputy attorney general Rod Rosenstein.Dr Nancy Messonnier, a senior official at the Centre for Disease Control (CDC), said on Tuesday it was likely that an outbreak would occur in the US and warned the American public to "prepare for the expectation that this might be bad."


Taylor Swift literally turned into "The Man" in her new music video.

RELATED ARTICLES
South Korean boy band BTS canceled its scheduled April concert in Seoul, amid growing concerns of the new coronavirus outbreak, its music label, Big Hit Entertainment, said on Friday.
A new report shows that right-wing extremists were responsible for 330 murders in the United States in the past decade, or 76 percent of all domestic extremist-related murders in that time.The annual Murder and Extremism report published by the Anti-Defamation League (ADL) shows that out of the 42 extremist-related murders in the US in 2019, 38 were committed by individuals subscribing to various far-right ideologies, including white supremacy.


From writer and director Jeff Barnaby.
The 2020 Billboard Latin Music Awards finalists were officially announced earlier this month, and leading this year's list are Bad Bunny and Ozuna with 14 nods each, followed by J Balvin and Daddy Yankee with 12 and trap singer Anuel AA with 11.
The United States on Thursday demanded that China immediately free Hong Kong-based bookseller Gui Minhai, a Swedish citizen who was sentenced to 10 years in prison. Gui, who was known for publishing salacious titles about China's political leaders, was snatched while on a train to Beijing in February 2018 and this week sentenced on charges of illegally providing intelligence abroad. "We call on the (Chinese) government to release him immediately and unconditionally," State Department spokeswoman Morgan Ortagus said in a statement that "strongly" condemned the sentence.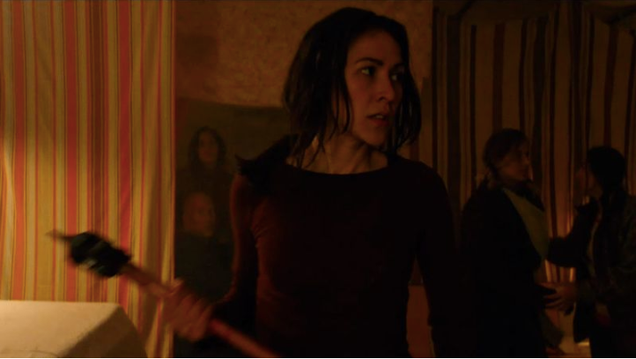 The title refers to a long-standing (and highly controversial) system of determining tribal citizenship based on one's percentage of Native blood, an in-your-face choice that lets you know that Blood Quantum is not pulling its punches (or its decapitations by samurai sword, as the case may be). Written and directed by…

Read more...


The list of countries hit by the coronavirus grows. Mecca suspends entry for pilgrims. Several countries close their schools, stock exchanges plunge.


Sen. Mitt Romney (R-Utah) isn't getting the warmest of receptions at the Conservative Political Action Conference he was specifically not invited to.The 2012 Republican presidential nominee's name was mentioned during Turning Point USA's Charlie Kirk's CPAC speech on Thursday, at which point the crowd booed and Kirk encouraged this as the proper response."Correct," Kirk said. "Every time his name is mentioned, you should respond that way."Kirk went on to rage that Romney "lied to every single person in this room" and voted "for that sham, unconstitutional impeachment." Romney was the only Republican senator to vote in favor of convicting President Trump in his impeachment trial, as well as the only senator in U.S. history to vote to remove a president of his party.After his vote to call additional witnesses in the impeachment trial, CPAC organizer Matt Schlapp said Romney was not invited to the event, with Schlapp later saying, "I'd actually be afraid for his physical safety" because "people are so mad at him." This type of backlash is something Romney clearly expected, saying in an interview the day of his impeachment vote, "the personal consequences, the political consequences that fall on me as a result of that are going to be extraordinary." Charlie Kirk sets the tone, telling CPAC crowd that booing is the appropriate response to Mitt Romney's name. pic.twitter.com/eFCJXc8yqT -- Anthony L. Fisher (@anthonyLfisher) February 27, 2020More stories from theweek.com Harvard s
Reboot of 1992 slasher flick hits theaters June 12th
The stage adaptation of the 1985 film began performances at the Manchester Opera House February 20.
John Turturro, who also directs, returns as the purple bowling virtuoso from the 1998 Coen brothers' film.
Garrett Hedlund stars as a beleaguered Klan member in this heavy-handed yet worthwhile true-life redemption drama.
Kovacs is back in action with a fancy new sleeve that looks like a Marvel superhero — specifically Anthony Mackie.
The Democratic primaries and caucuses are well underway, and the candidates aren't playing around when it comes to their political rallies.
She probed the psychology of mostly upper-class perpetrators, saying their personal histories interested her more than the crimes themselves.
The Securities and Exchange Commission said that the actor was paid to promote the initial coin offering for a cryptocurrency company but did not properly disclose the agreement.
This year's ADAA fair has an impressive roundup of work by lesser-known artists and female trailblazers.

RELATED ARTICLES
Sundance award-winner follows a former Klan member's transformation from hatemonger to hero
In his follow-up to "Beasts of the Southern Wild," the director Benh Zeitlin puts his own spin on the tale of Peter Pan.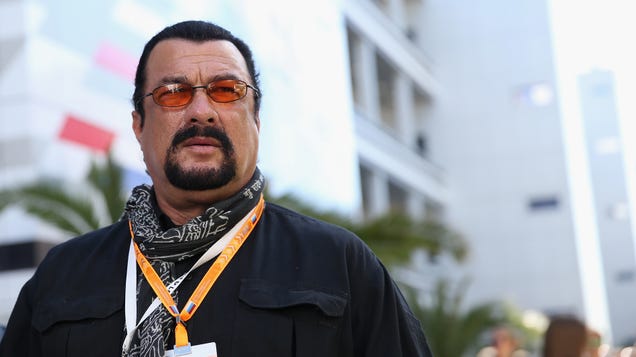 Huh, apparently offering an extremely shady endorsement to an extremely shady product isn't just a bad business decision, it can also be illegal. Such is the life of Steven Seagal, though, who transitioned away from just being an "actor," "martial arts master," and (allegedly) overall crappy person back in 2018 when…

Read more...


A floundering waitress realigns her thinking when she becomes the caregiver to a lively six-year-old.
For nearly 60 years, the James Bond film series has brought fans adventure, villains, gadgets, femmes fatale and, of course, incredible music....



Directed by Reed Morano (The Handmaid's Tale, Power) and starring Blake Lively, The Rhythm Section follows Stephanie, a woman who suffers the tragedy of losing her beloved family in a horrific airplane accident. As Stephanie deals with her devastating loss, however, she discovers that the plane crash was no accident, which sets her on a fierce course to exact vengeance against those responsible. With tickets now on sale here at Fandango, we have an exclusive clip and featurette...

Read More

Read Comments


Here are a bunch of little bites to satisfy your hunger for movie culture:   VFX Breakdown of the Day: Aquaman is surprisingly not Oscar-nominated for Best Visual Effects, but as you can see in this breakdown its VFX are amazing:   Fan Theory of the Day: In the latest Film Theory video, MatPat tackles the theories about which characters will be revealed as undercover Skrulls in Captain Marvel:   Character in Close-Up: Speaking of Marvel superheroes, ScreenRant chronicles the history of Spider-Man in movies:   Oscar Montage of the Day: Burger Fiction chronicles all the Academy Award winners for Best Animated Feature:   Vintage Image of the Day: W.C. Fields, who was born on this day in 1880, rehearses on the set of...
Read More