In "Blood, Powder, and Residue," Beth A. Bechky offers an ethnography of the world of criminalists, who sort through the evidence from crime scenes.
Andrew Lloyd Webber's The Phantom of the Opera opens on Broadway on this date in 1988.
"I'm not, like, the best dragon."
The event supporting theatre in schools streams on Playbill January 28.
Movie will premiere in theaters and on Disney for a premium fee

RELATED ARTICLES
The Tony winner talks about writing a song for Regina King's new film, the state of theatre, and how Smash changed his career trajectory.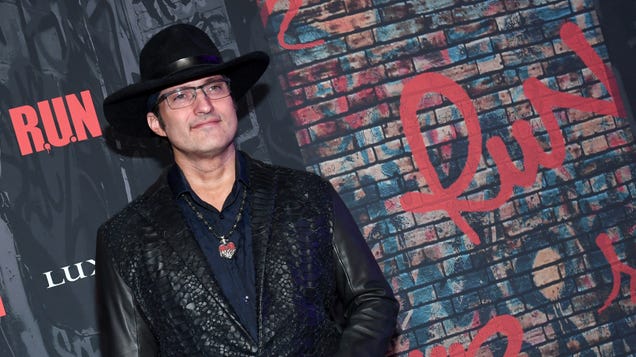 Perhaps emboldened by the relative success of Netflix's We Can Be Heroes—a semi-sequel to his 2005 film The Adventures Of Sharkboy And Lavagirl—director Robert Rodriguez is looking to go back to his first aggressively colorful, kid-oriented hit series. According to Deadline, Rodriguez is working with Skydance Media…

Read more...


Clive Davis hosts two pre-Grammy events this year, including Saturday's MusiCares benefit.
It "will revolve around the activities of a multicultural family" and those activities will probably involve being spies.
FKA twigs released her first new single since 2019 on Tuesday (Jan. 26) called "Don't Judge Me" with UK drill rapper Headie One and English producer Fred again...

RELATED ARTICLES
Zayn took center stage in his theatrical "Vibez" music video earlier this month, and now he's taking his fans behind the scenes of his "one-man show."

RELATED ARTICLES
Movies by women and people of color make up all of the contenders for best feature and best director.
Edward Carey's "The Swallowed Man" revisits the 19th-century Italian classic from the father's perspective.
The creator of this Netflix series shares the people, places, films and sounds that inspired him in crafting the heist show. At the top of the list: the star, Omar Sy.
Mark Harris's biography tells the story of the writer and director who formed a beloved comedy duo with Elaine May and directed movies including "Who's Afraid of Virginia Woolf?" and "The Graduate."
Before Covid, the bubbles were part of the band's stage performance - now the crowd is in them too.
The actress says Cohen assaulted her while filming 2002 movie xXx but he denies the claim.
Both the band and their audience were inside individual inflatable bubbles.
The campaign continues to seek support during the shutdown.
Jerry Foley will direct Mary McCallum and N'Kenge's new work to benefit Amas Musical Theatre.
A new study revealed that the record-warm sea surface temperature over the northwestern Pacific in August 2020 could not be expected to occur without human-induced climate changes. Such extremely warm condition is likely to become a new normal climate in August by the mid-21st century, needing the prompt implementation of adaptation measures for anthropogenic global warming.