A slew of organized Republican groups have sprung up to do all they can to defeat Trump in November. Will their effort work?Just like in 2016, a faction of the Republican party has emerged to try to defeat Donald Trump in the upcoming presidential election.But unlike the last presidential race, where the effort never truly took off, this time those rebel Republicans have formed better organized groups - and some are even openly backing Trump's Democratic opponent, Joe Biden.In 2016, as Trump steamrolled his way through the Republican primary, some Republican lawmakers and operatives tried to mount an effort to stop him. Elected officials and veterans of previous Republican administrations organized letters, endorsed Hillary Clinton, and a few set up meager outside groups to defeat Trump.That's happening again - but there are differences. The outside groups are more numerous and better organized, and most importantly, Trump has a governing record on which Republicans can use to decide whether to support him or not."I think it's qualitatively different," said Republican operative Tim Miller, who co-founded one of the main anti-Trump organizations. "A lot of people who opposed [Trump] did the whole, 'Oh, Hillary's also bad, and Trump's bad, and everybody can vote their conscience' kind of thing."Miller said that 2016's effort was far more of a "pox on both your houses" phenomenon versus 2020's "organized effort to defeat him".The latest prominent Republican anti-Trump organization
A Vero Beach area woman told Indian River County Sheriff's Office deputy that her live-in boyfriend stopped pinning her to the bed only to punch her in the face.


Bombardier's Global 5500 will go head to head with the Gulfstream G500 and already bests the American plane in cabin width and range.


On Saturday night (July 4), NBC celebrated America's 244th birthday with its Macy's 4th of July Fireworks Spectacular. Below, Billboard breaks down all the best moments from the annual special.
A car drove onto a closed freeway early Saturday and struck two people in a crowd protesting against police brutality, killing one and critically injuring the other, authorities said. Summer Taylor, 24, of Seattle died in the evening at Harborview Medical Center, spokesperson Susan Gregg said. Taylor and Diaz Love, 32, of Portland, Oregon, were hit by the car that barreled through a panicked crowd of protesters on Interstate 5 early Saturday morning, officials said.


Many of the shops and eateries had been closed to the pandemic but the passenger experience was unlike any I'd had before at LaGuardia.


The US rapper claims that he has entered the 2020 race but it is unclear if he has actually registered.
Our tiny feminist babysitters are on summer vacation, and Camp Moosehead won't know what hit it.
At least 16 people have died and a dozen are missing on the island of Kyushu amid devastating rains.


Today's birthdays include Gertrude Lawrence, Neil Simon, and Edie Falco.
Fans picked a winner after Billboard asked its readers to vote for the best collaboration on The Black Eyed Peas "Translation" album.
The agency says its China office found out about the "viral pneumonia" cases from reading an online press release from the Wuhan health commission.


Nicola Sturgeon is under pressure to condemn "disgraceful" border protests where nationalists in hazmat suits urged English visitors to stay away from Scotland. Jackson Carlaw, the Scottish Conservative leader, said he was concerned that the scenes on Saturday would deter people from coming to Scotland and cause further damage to the country's tourism sector, which has been devastated by coronavirus. A handful of nationalists turned up at the border over the weekend, urging motorists to "stay out". Waving saltires and SNP flags, they displayed a banner stating 'keep Scotland Covid free'.


The Reagan administration's policies in Central America gave rise to the refugee crisis that persists today.


This 1992 animated movie about Black children running into trouble at a theme park is meant to be a comedy. But for one viewer, it no longer seems so funny.
With the loss of Hong Kong to China, Trump should visit Taiwan to show that the U.S. is serious about advancing its interests and values in the region.


Joe Biden has a larger lead over Donald Trump than Hillary Clinton did at this point in 2016. But Democrats have seen a lead slip away before.


The protesters all carried rifles, including military-type weapons, and some wore ammunition belts slung over their shoulders. Although African Americans appeared to account for the bulk of the marchers, protesters of various races, men and women alike, were among the group. One video clip showed a leader of the demonstrators, who was not identified, shouting into a loudspeaker in a challenge to white supremacists who historically have used Stone Mountain as a rallying spot of their own.


The United States marked an unusually somber Independence Day on Saturday, with President Donald Trump bashing domestic opponents and China -- but praising the country's coronavirus response, despite a record surge in cases. Across the country, virus fears dampened or nixed Main Street parades, backyard barbecues and family reunions on a day when Americans typically celebrate their 1776 declaration of independence from Britain. Instead of adopting a unifying tone, Trump -- facing a tough re-election and eager to mobilize his political base -- railed against protesters demanding racial justice after unarmed African American George Floyd was killed by a white police officer.


The original production, directed by Peter Hunt, opened at the 46th Street Theatre March 16, 1969.
Since their time in the Broadway show, Lin-Manuel Miranda, Leslie Odom Jr. and company have gone on to movies, TV and theater.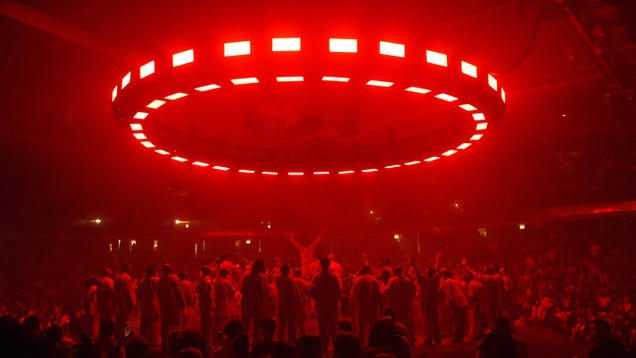 In what we can only assume was some sort of cruel ploy to drag America's entertainment news writers away from our post-barbecue stupors as punishment for, well, all the shit we've said about him over the years, Kanye West has just announced that he's gifting America the 2020 presidential candidate it truly deserves:…

Read more...


A 21-year-old soldier from Texas was killed Friday in southwestern Afghanistan, Pentagon officials announced Saturday night.


Elon Musk tweeted his support.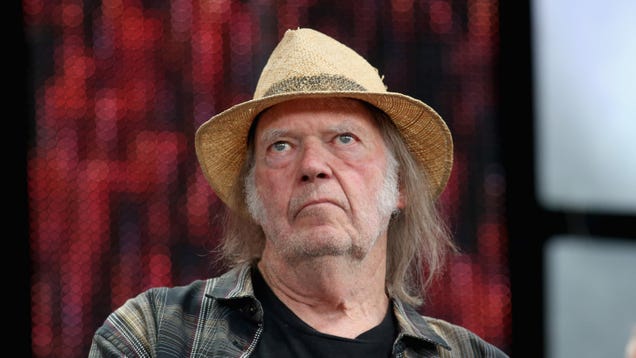 Neil Young has never been shy about letting the world know who can, in his opinion, go fuck themselves. In the past, that august list has included everybody from record executives, to any number of former collaborators, to all who dared speak against the power of Pono. But these days, it's mostly just the one guy who…

Read more...



RELATED ARTICLES
John Legend brought his emotional ballad 'Never Break' to 2020's 'Macy's 4th of July Fireworks Spectacular' on NBC.
Trump said his administration is defeating "Marxists" in his July 4th speech and defended his coronavirus response despite record high cases.


The protesters ran into the sand but caused no issues, said a police department spokeswoman.


Health experts fear coronavirus cases will continue to climb after the July 4 weekend.


While many stars are finding ways to celebrate the 4th of July this weekend, Miley Cyrus is using her platform to protest the national holiday and speak out for human rights.
Biden's video message came hours after President Trump accused protesters who have pushed for racial justice of engaging in a "merciless campaign to wipe out our history."


Brad Paisley opened this year's re-imagined 'Macy's 4th of July Fireworks Spectacular' on NBC with a good dose of country, performing 'American Saturday Night' live from the Grand Ole Opry.
"Ding ding. We are in the ring, America."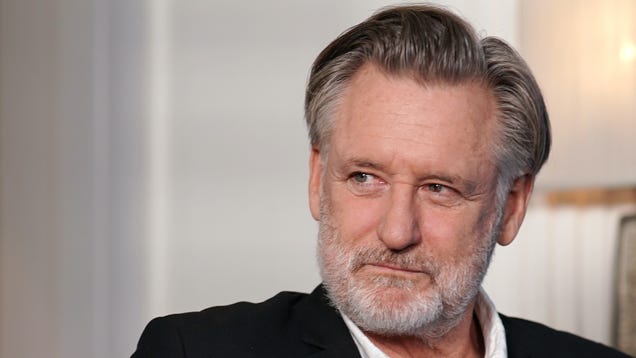 As far as fake presidents go, we've gotta say: We prefer Bill Pullman to the one who's currently in the White House. (We would also have accepted Dave, from Dave.) Not only does Pullman—and, by association, fighter jet pilot President Thomas Whitmore—seem like a pretty nice guy, but he also seems to have a much better…

Read more...


Travellers from more than 70 "low-risk" countries and territories will no longer have to self-isolate when arriving in England, the UK government said Friday in a major easing of its coronavirus quarantine scheme. The list of exemptions mostly covers Europe -- but not Portugal -- and the Caribbean, Australia and New Zealand, although the United States and mainland China are notably omitted. "Today marks the next step in carefully reopening our great nation," Transport Secretary Grant Shapps said.


50 Cent called in to Young Money Radio to chat with Lil Wayne about the first time he met Pop Smoke.
Alexa, please play Martina McBride's "Independence Day."
A leading historian, he wrote and taught in defense of the French language and its heritage and against "globish English."
The singer has received criticism for appropriating African culture on her upcoming visual album Black Is King and for her relationship to capitalism.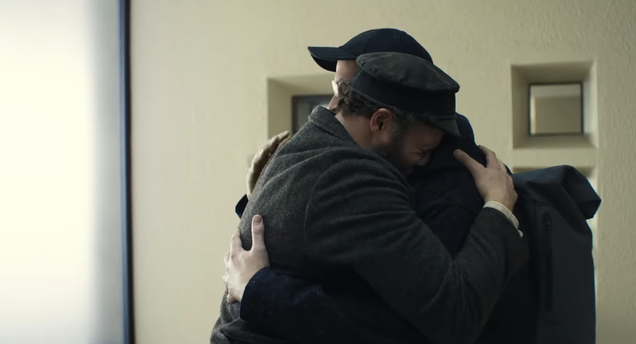 Forcing us to contemplate—not for the first time—the question of who the entertainment industry's most beloved and dynamic pickled hero might be, HBO Max has now released the first trailer for An American Pickle, the film where Seth Rogen plays a 1920s European immigrant who falls into a pickle vat and emerges 100…

Read more...


These journeys of the imagination explore what it means to be human.
John Legend, The Black Eyed Peas, Lady A and more will perform during NBC's 44th annual Macy's 4th of July Fireworks Spectacular on Saturday (July 4).
"Hamilton" stars Lin-Manuel Miranda, Daveed Diggs, Leslie Odom Jr., Renée Elise Goldsberry and more tall about the Broadway hit-turned-Disney movie's current relevance.


John Legend joined Ebro Darden on Apple Music to chat about his new album, his musical legacy, the power of protesting and just how good all those recent Verzuz battles have been.
Carl Reiner, the writer, producer, director and actor who was part of Sid Caesar's legendary team and went on to create "The Dick Van Dyke Show" and direct several hit films, has died. He was 98. He died of natural causes on Monday night at his home in Beverly Hills, his assistant Judy Nagy confirmed […]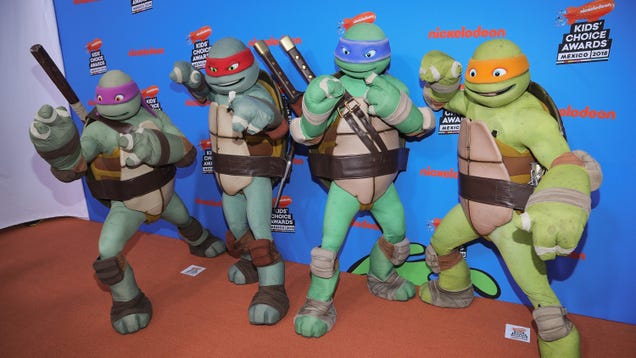 Some fictional characters are just timeless, with new creators coming along to create new interpretations of them for new generations of fans. Characters like Sherlock Holmes, Dracula, and the Teenage Mutant Ninja Turtles. According to Deadline, Nickelodeon and Paramount are developing yet another new Teenage Mutant…

Read more...


"The world is full of idiots," said ABBA's Bjorn Ulvaeus, as he condemned critics of the Black Lives Matter movement and voiced his support of the worldwide protests against racism and police brutality.