While the movie takes inspiration from real events, it doesn't have the budget or craft it needs.
A fresh adaptation of the Charles Dickens classic stars Guy Pearce as Scrooge and digs deeper into the smallest details of the novel.

RELATED ARTICLES
Directed by Jon M. Chu, the film opens in movie theatres in summer 2020.

RELATED ARTICLES
James Corden has a clever way of convincing his old pal Harry Styles to do things he's really not up for and Wednesday night's (Dec. 11) Late...
As a teenager growing up in the New York City ­neighborhood of Hell's Kitchen, Alicia Keys saw a L'Oréal TV commercial with the...

RELATED ARTICLES
An excerpt from "Genius & Anxiety: How Jews Changed the World, 1847-1947," by Norman Lebrecht
The reported deal comes ahead of the film mogul's separate rape and sexual assault trial next month.
Performances will begin in February at the Park Theatre in Finsbury Park.
China and the United States are in close communication on trade, officials in Beijing and Washington said, days before tit-for-tat tariffs are due to go into effect. U.S. President Donald Trump on Thursday said on the United States was "very close" to nailing down a trade deal with China.



RELATED ARTICLES
Nicki Minaj debuted in 2007 with a mixtape called Playtime Is Over. She wasn't kidding: From her kooky alter-egos to her wildly outspoken Queen...
Xavier Dolan's muddled tale of a closeted celebrity and his much younger fan is shackled by an awkward structure and a fragmented vision.
Charlize Theron, Nicole Kidman and Margot Robbie star in a story about the fall of Roger Ailes.
Time selected climate activist Greta Thunberg as its 2019 person of the year. The 16-year-old said she tries to say no to meetings with politicians.


Both parties want the court to throw out a lawsuit from Charles Kupperman, who abided by White House orders not to testify.


From "Bad Santa" to "Elf" to "Krampus" to "Iron Man 3," these are the top Yuletide films of the millennium.



RELATED ARTICLES
An incident caused the base to be put under lockdown early Wednesday


House Speaker Nancy Pelosi celebrated her party's work on the United States-Mexico-Canada Agreement (USMCA) this week.



RELATED ARTICLES
The move would mark the first financial investment by the U.S. military into commercial-scale rare earths production since World War Two's Manhattan Project built the first atomic bomb. It comes after President Donald Trump earlier this year ordered the military to update its supply chain for the niche materials, warning that reliance on other nations for the strategic minerals could hamper U.S. defenses. China, which refines most of the world's rare earths, has threatened to stop exporting the specialized minerals to the United States, using its monopoly as a cudgel in the ongoing trade spat between the world's two largest economies.


You know it's Christmas time once again when Zooey Deschanel is on our screens, charming our cotton socks off with Christmas-themed songs....
Every song on Billie Eilish's debut album When We All Fall Asleep, Where Do We Go? entered the Billboard Hot 100 this year (excluding the...
Confidential documents exposed a hard truth about the war — the US-led coalition has lacked a clear and effective mission from the start.


Dwayne Johnson, Kevin Hart, Jack Black and Karen Gillan return for this sequel, and they've got Danny DeVito and Danny Glover in tow.
After weeks of blaming Democrats for delaying Trump's renegotiated trade deal with Canada and Mexico, McConnell said he would delay it further.


What could have been an awkward reunion between ex's on Tuesday night's (Dec. 10) Late Late Show became a super awkward...

RELATED ARTICLES
Harvey Weinstein and the board of his bankrupt film studio have reached a tentative $25 million settlement with dozens of women who accused the former Hollywood producer of sexual misconduct, The New York Times said https://www.nytimes.com/2019/12/11/us/harvey-weinstein-settlement.html on Wednesday, citing lawyers involved in the negotiations.

RELATED ARTICLES
As usual, "The Curse of Oak Island" maintained a steady…
Just a couple hours after The Hollywood Reporter broke details of Lifetime's Surviving R. Kelly follow-up, the...
Jon Hamm and Laverne Cox are among several celebrities who will guest star in Larry David's gleefully vulgar comedy series.


Harvey Weinstein posted additional security on Wednesday as a pledge that he will not flee a criminal sexual assault case brought by New York prosecutors, who had sought to increase his bail after he allegedly failed to wear his electronic ankle monitor.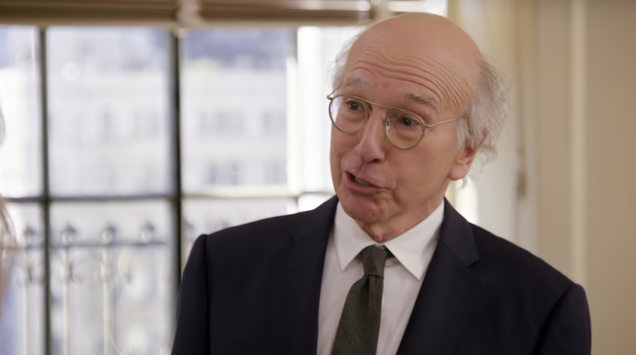 Just last week, HBO premiered a fairly underwhelming first teaser for Curb Your Enthusiasm's 10th season. Thankfully, the network has gifted us with a full trailer for the highly-anticipated new season, and within that trailer even more gifts for fans of Larry David's neurotic alter ego—including an appearance from…

Read more...



RELATED ARTICLES
Lawrence Lessig's "They Don't Represent Us" and Ganesh Sitaraman's "The Great Democracy" urge major reforms to reclaim American democracy.
Meanwhile, "Marriage Story," "The Irishman" and "Once Upon a Time … in Hollywood" also did well in the film categories.
Broadcast primetime live same-day ratings for Tuesday, December 10,…
Seven films by female directors also among 2019's 25 Library of Congress-inducted motion pictures

RELATED ARTICLES
In a true Christmas miracle, in this holiday-themed episode, Ken Jeong actually guessed one of these contestants correctly.


Although initial reports said the suspect was armed, officials confirm the suspect was not armed when detained.


Playbill offers an extensive selection of available jobs within the theatre industry, serving as the online source for careers in theatre.

RELATED ARTICLES
The 21st edition of the annual Mnet Asian Music Awards was held on Dec. 4 in Nagoya, Japan, honoring the best in Korean-pop music and top...

RELATED ARTICLES
The Hulu series brings one of King's most iconic characters to the town of Castle Rock, but season two's name-dropping goes well beyond Annie Wilkes.

RELATED ARTICLES
Perumal Murugan's "The Story of a Goat" examines caste, surveillance and abuse — all cunningly folded into the biography of an unhappy little animal.
Disney reboot won't use Macaulay Culkin's character but will follow a similar premise, and fans not having it.


"Bombshell," a drama about sexual harassment allegations at Fox News, led the movie nominees for the Screen Actors Guild Awards on Wednesday and will compete for the top prize of best cast.
Nominations for the Screen Actors Guild (SAG) awards for film and television were announced in Los Angeles on Wednesday.
The musical, based on the film of the same name, is directed and choreographed by Jerry Mitchell.
Catastrophe's Rob Delaney and Unbreakable Kimmy Schmidt's Ellie Kemper are both starring in the Disney remake.
This winter brings new books by Chuck Palahniuk, Isabel Allende, Colum McCann, Louise Erdrich, Carrie Underwood, Lindsey Vonn and plenty more.        
Kevin! Wait, no, not Kevin.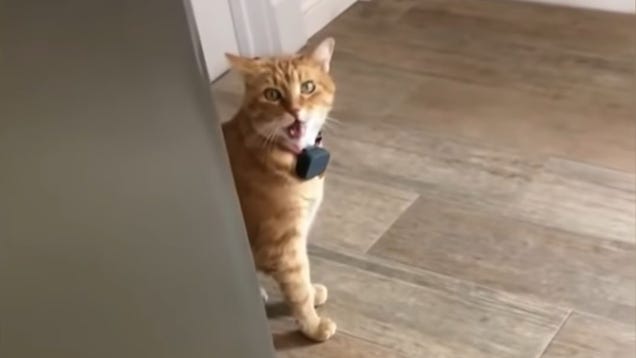 As 2019 draws to a close, the opportunities for the world's cats and dogs to emerge as the decade's top non-human internet influencers are coming to an end. Just as we began to think this year would close out honoring only the reigns of Cinderblock, the cat who begrudgingly exercises; that seal singing Star Wars …

Read more...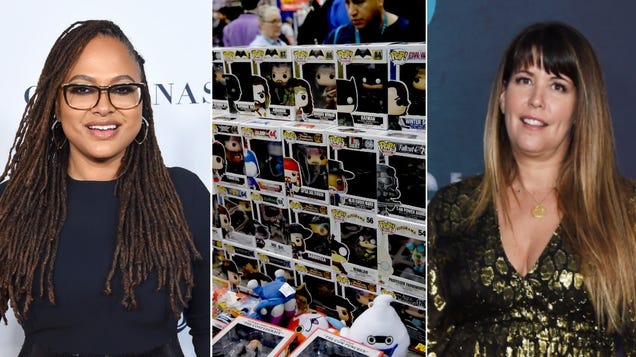 Funko's Pop series of divisive vinyl figurines is flying through all of pop culture, to the point where Scuba Steve from Big Daddy, each individual member of Duran Duran, and some awful thing called Baby Yoda are all getting transformed into big-headed little dolls in the near-future, but now the Funko people has…

Read more...


Final broadcast primetime live same-day ratings for Tuesday, December…
A New York judge has denied Harvey Weinstein's request to dismiss two predatory sexual assault charges, ahead of the former Hollywood producer's trial in January. Need a quick recap of the past week in movie news? Here are the highlights: Black Adam confirmed for 2021 release: More than a decade since Dwayne Johnson first became linked to the role of DC Comics antihero Black Adam, the actor confirms the start of production on a solo movie for the character, who is a well-known Shazam foe. Warner Bros. will release Black Adam in U.S. theaters on December 22, 2021.   Patrick Wilson to return in Aquaman 2: Speaking of DC superhero...

Read More

Read Comments