Moscow Mayor Sergei Sobyanin said on Sunday that the coronavirus outbreak had entered a new phase as the total number of cases in the Russian capital exceeded 1,000 with many Muscovites going out despite a plea to stay home. Authorities in Moscow, Russia's worst-affected area, shut shops and entertainment venues from Saturday and urged Muscovites to stay at home during the non-working week announced by President Vladimir Putin.



RELATED ARTICLES
Narendra Modi apologises for sweeping restrictions that have left many jobless and hungry.



RELATED ARTICLES
Indian Prime Minister Narendra Modi apologized to the public on Sunday for imposing a three-week national lockdown, calling it harsh but "needed to win" the battle against the coronavirus pandemic. "I apologize for taking these harsh steps that have caused difficulties in your lives, especially the poor people," Modi said in his monthly address, broadcast by state radio. The unprecedented lockdown order, which came into effect on Wednesday to keep India's 1.3 billion people at home for all but essential trips to places like markets or pharmacies, is meant to prevent the spread of the virus from surging and overwhelming India's already strained health care system.


Florida Gov. Ron DeSantis tells travelers, "Don't come here" as cases pass 4,000. The state is also checking Louisianians crossing the border by car.



RELATED ARTICLES
Germany's health system could face strains similar to those in Italy if the coronavirus outbreak in the country worsens, the head of the Robert Koch Institute (RKI), the federal agency responsible for disease control, told a newspaper. Lothar Wieler's comments came as RKI data on Sunday showed the number of confirmed coronavirus cases in Germany had risen to 52,547 and 389 people had died of the disease there. "We cannot rule out that we will have more patients than ventilators in this country ... Of course, we must expect that the capacities will not be sufficient," Wieler told Frankfurter Allgemeine Zeitung.


In her first address to the nation on the coronavirus pandemic, German Chancellor Angela Merkel calmly appealed to citizens' reason and discipline to slow the spread of the virus, acknowledging as a woman who grew up in communist East Germany how difficult it is to give up freedoms, yet as a trained scientist emphasizing that the facts don't lie. For her, it was a regular shopping stop, but photos snapped by someone at the grocery store were shared worldwide as a reassuring sign of calm leadership amid a global crisis. Merkel has run Germany for more than 14 years and has over a decade's experience of managing crises.


Saudi air defences intercepted Yemeni rebel missiles over Riyadh and a city on the Yemen border, leaving two civilians wounded in the curfew-locked capital amid efforts to combat coronavirus, state media said Sunday. Multiple explosions shook Riyadh late Saturday in the first major assault on Saudi Arabia since the Huthi rebels offered last September to halt attacks on the kingdom after devastating twin strikes on Saudi oil installations. The Iran-aligned insurgents claimed responsibility around 15 hours after the attacks, with a rebel spokesman calling it "the largest operation of its kind" as the Riyadh-led military intervention in Yemen enters its sixth year.


President Hassan Rouhani warned Sunday that "the new way of life" in Iran was likely to be prolonged, as its declared death toll from the novel coronavirus rose to 2,640. The Islamic republic is one of the countries worst-hit by the virus, which first originated in China. Iran announced its first infection cases on February 19, but a senior health official has acknowledged that the virus was likely to have already reached Iran in January.


The regional Mexican artists teamed up with YouTube for an online concert for stay-at-home fans.
Mr. Penderecki's modernist compositions turned up in films like "The Exorcist" and influenced a generation of edgy rock musicians.
Could this be the moment that causes Ruth Langmore to question exactly where she stands in the hierarchy of the Byrde empire?
The headline of the Russian state media outlet RIA Novosti read, "Russia Created the Treatment for Coronavirus." The article went on to boast about the remedy based on the drug mefloquine, an antimalarial drug created in fact at the U.S. Army's Walter Reed Medical Center shortly after the Vietnam War and widely known as Lariam. Fiona Hill: Trump's Coronavirus Talk Sounds a Lot Like Russia'sMefloquine was created to replace chloroquine, another anti-malarial, which was President Donald Trump's recent drug of choice in his dubious battle against COVID-19. It is still prescribed in many countries to prevent and treat malaria, but it is known to have severe and sometimes shocking side effects. A study conducted from 2001-2003 "confirmed mefloquine's potential for causing psychological illness."Facing a wave of ridicule in social media, Russian state media changed the headline, which now reads: "Russia Offered a Drug for Treating the Coronavirus."It should be noted that there is no known cure or approved treatment for the coronavirus. Multiple clinical trials for potential medical treatments are still underway.The purpose of all this is less pharmacological than propagandistic. While Kremlin-controlled media outlets propagate conspiracy theories blaming the United States (and even Ukraine) for creating and spreading the coronavirus, Russia is presented as the potential savior of all of humanity. At a time when the Kremlin's cynical effort to hide the extent of the pandemic i
Poland's Krzysztof Penderecki, one of the world's most celebrated composers, died on Sunday at the age of 86, said state-controlled news agency PAP.
The companies won pre-approval under emergency use authorisation from the US Food and Drug Administration that allows for the products to be sold in America, South Korea's foreign ministry said, without naming the firms. The US has more confirmed cases of the coronavirus than anywhere else in the world. South Korean President Moon Jae-in said earlier this week that his US counterpart Donald Trump had asked for test kits, although the White House has not confirmed the request.


The global coronavirus death toll surged past 30,000 over the weekend as Europe and the United States endured their darkest days of the crisis. A back-flip from US President Donald Trump on quarantining New York highlighted the panic and confusion across many parts of the world in trying to contain the pandemic, which has seen more than a third of humanity placed under unprecedented lockdowns. More than 30,800 deaths had been reported worldwide by Sunday, according to a Johns Hopkins University tally, as the virus continued to leave a devastating imprint on nearly every aspect of society: wiping out millions of jobs, overwhelming healthcare services and draining national treasuries.


While theatres remain dark, revisit some of your favorites with Inside the Theatre, and get a closer look at the details you might miss before the show.
As the need for physicians has increased, each year — and this year is no exception — many qualified medical school seniors fail to acquire a residency position in a hospital, a requirement for beginning a practice.



RELATED ARTICLES
Rhode Island officials will order anyone coming from New York into quarantine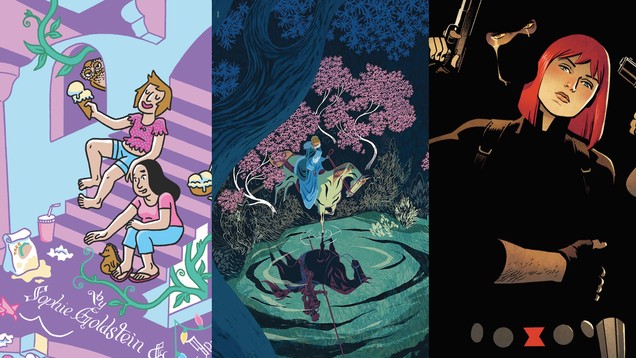 Like every corner of the entertainment industry, comic books have taken a devastating hit from the COVID-19 pandemic. Comic shops around the world have had to close their doors as cities, states, and countries go into lockdown, and the United States' primary comics distributor, Diamond, has suspended shipping of any…

Read more...


Mexico's president on Friday urged people to stay indoors to prevent an "overwhelming" spread of coronavirus, taking his strongest stance yet against the pandemic that has killed over 27,000 worldwide and infected nearly 600,000 so far. "We have to stay in our homes, we have to keep a healthy distance," Andres Manuel Lopez Obrador said in a 14-minute video on YouTube, warning that the health system may not be able to cope with a mass outbreak of cases, although Mexico has so far registered far fewer cases than other countries. "If we don't stay inside our homes the number of infection cases could shoot up, and it would saturate our hospitals," he said.


The daily benefit series, created by Seth Rudetsky and James Wesley, offers mini concerts and conversations in the wake of the coronavirus pandemic.
The videos are part of the famed Manhattan venue's new series featuring highlights from New York City Center's Encores!, Encores! Off-Center, and Gala productions.
The daily benefit series, created by Seth Rudetsky and James Wesley, offers mini concerts and conversations in the wake of the coronavirus pandemic.
The videos are part of the famed Manhattan venue's new series featuring highlights from New York City Center's Encores!, Encores! Off-Center, and Gala productions.
Images from an empty St. Peter's Square during a prayer on Friday paint a stark portrait of how the coronavirus has affected the Vatican.


Nothing brings a couple together like fear. And board games.
North Korea on Sunday fired two suspected ballistic missiles into the sea, South Korea and Japan said, continuing a streak of weapons launches that suggests leader Kim Jong Un is trying to strengthen domestic support amid worries about a possible coronavirus outbreak in the country. South Korea's Joint Chiefs of Staff said it detected the projectiles flying from the North Korean eastern coastal city of Wonsan into the waters between the Korean Peninsula and Japan on Sunday morning.


The coronavirus death toll shot past 20,000 in Europe on Saturday, with Italy and Spain each reporting more than 800 dead in one day, as US President Donald Trump said he is considering putting hard-hit New York and parts of two other states under quarantine. Globally, the death toll has surged past 30,000 -- two-thirds of those in Europe -- and officials in some countries say the worst still lies ahead.



RELATED ARTICLES
At least the old Marty was predictable. This one could be dangerous.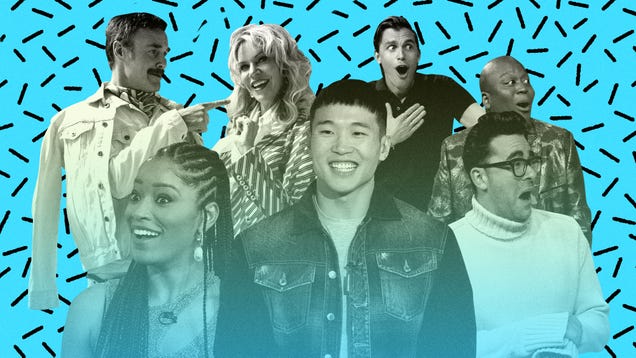 This week's question comes from TV editor Danette Chavez. Quibi will arrive on April 6, and has already announced an avalanche of original programming in 10-minute segments, which we've been keeping track of here and here. There's a little something for everyone, so we're asking:

Read more...


Coronavirus got you bored? Here's a roundup of places to access free ebooks and audiobooks while self-isolating.        

RELATED ARTICLES
John Krasinski was an early advocate for the idea.
CARACAS/WASHINGTON (Reuters) - The former head of Venezuela's military intelligence unit, Hugo Carvajal, is discussing his possible surrender with U.S. authorities, three people familiar with the matter said on Saturday, after prosecutors charged him this week with drug trafficking alongside Venezuelan President Nicolas Maduro. Carvajal, a former general and ally of late Venezuelan leader Hugo Chavez, has been in hiding since a Spanish court in November approved his extradition to the United States.


"I'm living pretty close to the bone over here."
California, Illinois, New York and New Jersey are among the states cracking down on residents' movements amid continued spread of novel coronavirus.


They discovered a boo button.
In "Dragon Hoops," Gene Luen Yang intercuts the thrilling wins and crushing losses of one high school team with basketball's own turbulent history.
Italy on Friday recorded the most daily deaths of any country since the start of the coronavirus pandemic and Spain had its deadliest day, as British Prime Minister Boris Johnson became the first major world leader to test positive. Italy reported 969 new deaths, Spain 769 and France 299 as Europe reeled from a crisis that led the United States on Friday to finalise an unprecedented $2 trillion stimulus package. In other grim milestones, AFP tallies showed more than 26,000 deaths worldwide, and a total of 300,000 cases now recorded in Europe, after the United States overtook China as the country with the most infections.


Germany's death rate is around 0.74%, after around 53,000 confirmed infections. In Spain and Italy the rate is more than 10 times higher. Here's why.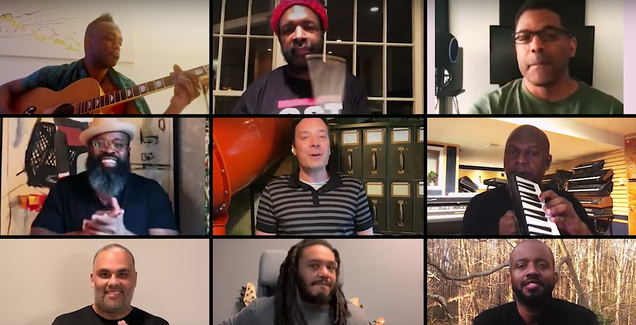 We got more or less a complete Tonight Show on Friday, in the sense that Jimmy Fallon got out his contacts list and let his wifi do the rest. With late-night still adapting to this new normal of social distancing, tinny sound, realistically blotchy skin tones, and the undoubtedly awkward feeling of delivering…

Read more...


The daily benefit series, created by Seth Rudetsky and James Wesley, offers mini concerts and conversations in the wake of the coronavirus pandemic.
Faced with the cancellation of her book tour, a writer turns to books that evoke a sense of place — and recommends 8 books that might take you somewhere, too.
Madonna pays tribute to "loving and professional" Mark Blum following his coronavirus-related death.
The videos are part of the famed Manhattan venue's new series featuring highlights from New York City Center's Encores!, Encores! Off-Center, and Gala productions.
There's no more reliable gauge of the national mood at any given moment. So what happens now that they're paused?

RELATED ARTICLES