Richard Jenkins gets a starring role as a man training his replacement at a job he's worked at for nearly 40 years.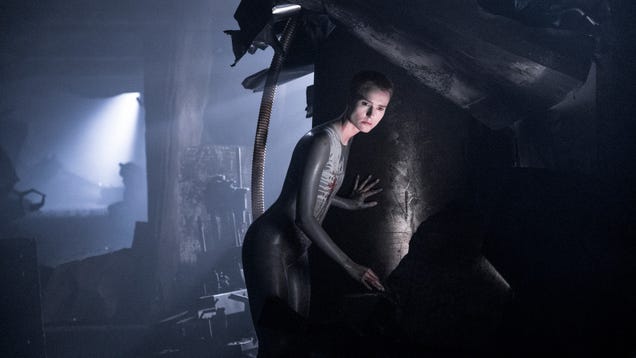 In an earlier episode this season, Mother expressed sadness that she would never be able to have her own child. In "Mass," she discovers a tumor growing in her abdomen that appears to be some sort of human-android hybrid fetus, born of her sexual experience with her creator. When she finds out what is actually inside…

Read more...


The Metropolitan Opera will skip an entire season for the first time in its nearly 140-year history due to the ongoing COVID-19 pandemic.
A federal judge has given the Trump administration until Sept. 28 to stop the practice of holding immigrant children in hotels for prolonged periods.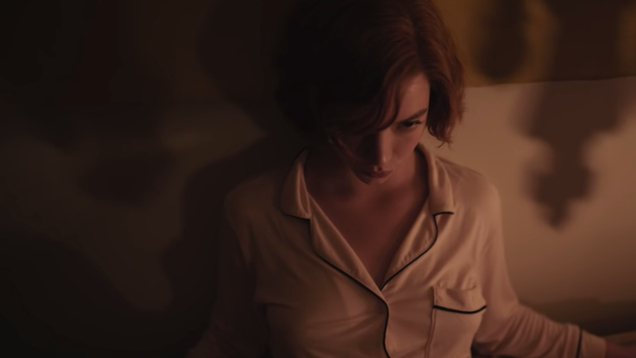 Genius and madness are more or less interchangeable through the lens of pop culture; if you're really good at something, we often posit, it comes at the price of your sanity and well-being. Such is the case in The Queen's Gambit, a limited series from Netflix about a chess prodigy (Anya Taylor-Joy) who spirals into…

Read more...



RELATED ARTICLES
Armando Manzanero will be honored with the Billboard Lifetime Achievement Award at the 2020 Billboard Latin Music Awards Oct. 21. 

RELATED ARTICLES
This British comedy about a feminist protest against the 1970 Miss World contest stars Keira Knightley and Gugu Mbatha-Raw.
Former NYC Mayor Mike Bloomberg says he'll spend millions to help Biden win in the Sunshine State. Florida Attorney General Ashley Moody has asked the FBI to investigate Mike Bloomberg's pledge to spend $16 million to help convicted felons regain their right to vote. The former New York mayor's donation to the Florida Rights Restoration Coalition comes just weeks after NBA star LeBron James pledged $100,000 to the same organization.


Editor's Note: The following is an excerpt from the book Battlegrounds: The Fight to Defend the Free World by H. R. McMaster. Copyright © 2020 by H. R. McMaster. The book was published on September 22, 2020, by Harper, an imprint of HarperCollins Publishers. Reprinted by permission. Part I of the excerpt is here.The CCP views its centralized, statist economic system as bestowing advantages, especially the ability to successfully coordinate efforts across government, business, academia, and the military. And it views America's and other nations' decentralized, free-market economic systems as rendering them unable to compete with China's centrally-directed strategies, such as Made in China 2025, OBOR, and Military-Civilian Fusion. That is why the United States and other free-market economies need to demonstrate the competitive advantages of decentralization and unconstrained entrepreneurialism while defending themselves from Chinese predation. Here, the private sector plays a vital role. Companies and academic institutions at the forefront of developing and applying new technologies must recognize that China is breaking the rules to take advantage of our open societies and free-market economies. A first step toward preserving competitive advantage is to crack down on Chinese theft of our technologies. Although there have been significant reforms in national-security reviews of foreign investments, another effective defense would be to enforce requirements that U.S. companies report investment by China-related entities, technology t
Former president has been campaigning for Joe Biden


Helsinki Airport has started making use of dogs to detect COVID-19.The airport in Finland is deploying trained sniffer dogs as part of a new trial after researchers said that in preliminary tests, dogs could "identify the virus with nearly 100 percent accuracy," including "days before before a patient developed symptoms," The Guardian reports. They can reportedly detect it in 10 seconds or less."It's very promising," University of Helsinki researcher Anna Hielm-Björkman, who is overseeing the trial, told The Guardian. "If it works, it could prove a good screening method in other places."The trial reportedly involves having passengers use a wipe to dab their necks, which one of the dogs then sniffs, and if it detects the coronavirus, the passenger can then take a polymerase chain reaction test. Participation in the trial is voluntary, The New York Times reports.Hielm-Bjorkman told the Times that it's not entirely clear what the dogs are actually detecting, explaining that "we know how dogs detect it — by smell — but we have no clue what they detect yet." But she added, "If we find this out, we can train thousands of dogs across the world." Airport Director Ulla Lettijeff in a statement said "we are pleased" with the start of the trial, adding, "This might be an additional step forward on the way to beating COVID-19." More stories from theweek.com America needs to hear the bad news first A mild defense of Republican hypocrisy on the Supreme Court Trump is the only one being honest about the Supreme Court fight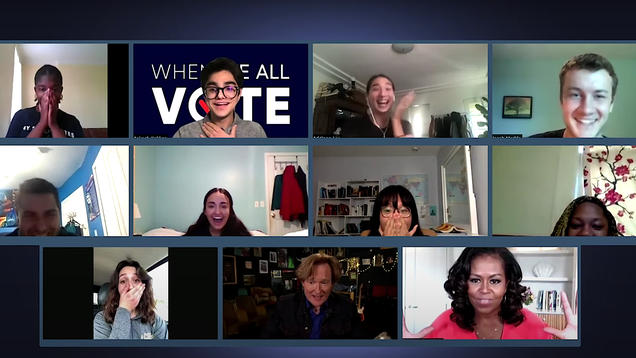 Having taped their shows prior to the current occupant of the White House openly spill his super-villainous plan to "get rid of the ballots," not commit to a peaceful transfer of power should he lose the November election, and essentially declare everything America supposedly stands for null and void at the whims of a…

Read more...


The British-American journalist, publisher and author was best-known for his campaigns against injustice.
Some viewers of Britain's Got Talent were unhappy with the judge's reference to Black Lives Matter.
"They're all on Kindle. Although I have to admit as a first-time author, when the hardcover book arrived, it felt really good to hold in my hands."
The Tony nominee also sits down with The New Yorker's Adam Gopnik to discuss French culture.
Slipknot singer Corey Taylor says he doesn't trust anyone on his pummeling solo track "Culture Head," which will appear on his upcoming debut solo album, CMFT.
See who else is joining the lineup for the can't-miss concert event, premiering on Playbill October 1.
Joe Biden's presidential campaign launched a new TV and digital ad Thursday that chastises President Trump for allegedly disparaging members of the U.S. military.


This documentary follows individuals pushing back against political forces that want to privatize federal lands.
The documentary focuses on the history of African-American expatriates in France and the writings, paintings and music they made there.
Miranda July's third feature follows a family of small-scale swindlers in a deceptively sunny Los Angeles.
New biographies shed light on Malcolm X, Sylvia Plath and the Beatles, plus the latest fiction from Tana French, Martin Amis, Sayaka Murata and more.
The restaurateur, television personality and podcast host lays his life on the table with bracing candor.
"Superbloom" is due to drop Oct. 23.
A quarantine pregnancy announcement has led to a quarantine baby delivery.
The Masked Singer returned for its highly anticipated fourth season on Wednesday night (Sept. 23), featuring a bunch of fun new costumes including Sun, Giraffe, Popcorn, Dragon and the show's first duo, the Snow Owls.

RELATED ARTICLES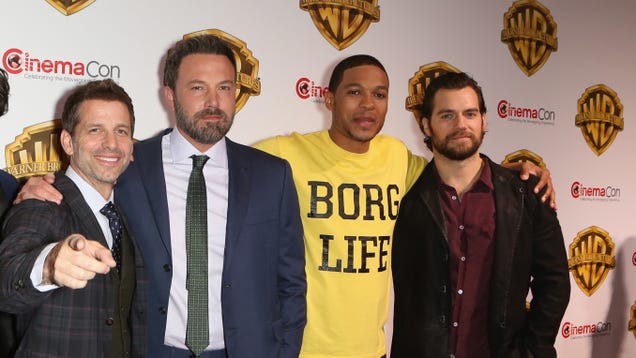 WarnerMedia's Justice League is preparing to undergo reshoots…again…some time in the near future, as THR reports that Zack Snyder apparently needs some new footage to fully bring the (*insert mental screaming here*) four-hour "Snyder Cut" of the 2017 film to life. Said filming will apparently take place in October,…

Read more...



RELATED ARTICLES
For a little over a week, Kanye West has waged a one-man war against the music industry as we know it. Here, he tells Billboard about his plans to re-work the biz.
Opposition leader Alexei Navalny is "free to return" to Russia after he was discharged from a German hospital following weeks in a coma, the Kremlin said on Wednesday. After being taken to intensive care for a nerve agent poisoning in August, Mr Navalny has now recovered enough to be released from inpatient care, the Charite hospital in Berlin said in a statement on Wednesday. German doctors also mentioned for the first time that they now believe that "complete recovery is possible" for the Russian opposition leader while adding that it was too early to talk about potential long-term damage to his health from the poisoning. Asked about the opposition leader's potential return, Kremlin spokesman Dmitry Peskov told Russian news agencies on Wednesday that there were no obstacles for Mr Navalny to go back to Russia. "In terms of his return to Moscow, he is free to do it at any moment like any other Russian citizen," Mr Peskov said. Mr Navalny earlier on Wednesday posted the first photograph of himself out of the hospital on his Instagram account. Pictured on a bench in the woods, a visibly frail Mr Navalny said that the first thing he asked his family to do after leaving hospital was to "take me somewhere with trees." "That day has come - hurrah! - and doctors at the hospital have decided after 32 days that my recovery now requires a normal life instead of inpatient care," the Russian politician wrote.


Widely viewed as the president's top choice for the vacancy, Amy Coney Barrett has previously spoken out against shifting the balance of the nation's highest court


The median age of people with COVID-19 in the U.S. has declined, with adults in their 20s now accounting for more cases than people in any other age group.


She may not be in the Arthur Conan Doyle canon, but she is on Netflix.
The 32nd annual edition will feature drive-in screenings and virtual premieres.

RELATED ARTICLES
England, 1884 - a world on the brink of change. On the morning of her 16th birthday, Enola Holmes (Millie Bobby Brown) wakes to find that her mother (Helena Bonham Carter) has disappeared, leaving behind an odd assortment of gifts but no apparent clue as to where she's gone or why. After a free-spirited childhood, Enola suddenly finds herself under the care of her brothers Sherlock (Henry Cavill) and Mycroft (Sam Claflin), both set on sending her away to a finishing school for "proper" young ladies. Refusing to follow their wishes, Enola escapes to search for her mother in London. But when her journey finds her entangled in a mystery surrounding a young runaway Lord (Louis Partridge), Enola becomes a super-sleuth in her own right, outwitting her famous brother as she unravels a conspiracy that threatens to set back the course of history. Rated: PG-13Release Date: Sep 23, 2020
The ex-One Direction singer shares a picture with the couple's "healthy and beautiful" daughter.
Baby Zigi has finally arrived! Gigi Hadid and Zayn welcomed their first baby girl together.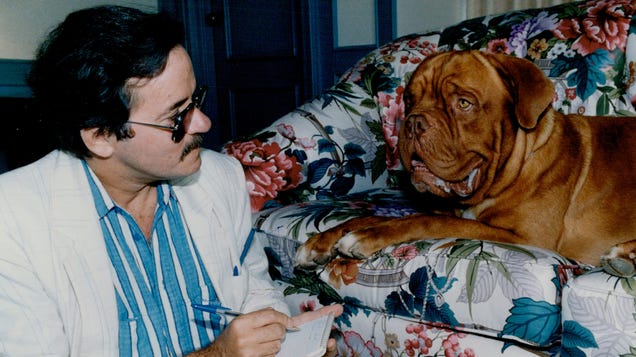 An outrage in Hollywood tonight, as Disney announced more cast members for its upcoming TV reboot of classic dog-cop movie Turner & Hooch, yet refused to give the people what they actually want, i.e., a bunch of pictures of whatever good boy or girl will end up playing giant slobber monster Hooch in the television…

Read more...


The 2020 Billboard Music Awards nominations are out ahead of the Oct. 14 ceremony, and the newcomers are coming in hot just like their Billboard Hot 100 No. 1 hits. 
"If I could take a bullet for her, I would have."


Alicia Keys, Common, Kirk Franklin and more artists reacted to the Kentucky grand jury's decision Wednesday (Sept. 23) to indict one police officer with charges that do not address the fatal shooting of Breonna Taylor.
A favorite of social conservatives, Amy Coney Barrett said in 2016 that there's no rule governing Supreme Court nominations in election years.


After running away with the circus, she promoted women's wrestling and fitness before seeing signs of the future in a most unusual spot. (Hint: it's not the palm.)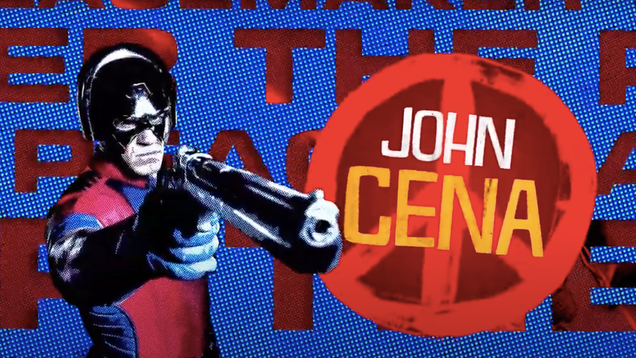 Peacemaker, one of the antiheroes rounding out James Gunn's upcoming The Suicide Squad, is described as "a man who believes in peace at any cost—no matter how many people he has to kill to get it." How did he get that way, you wonder? Well, good news: HBO Max plans to explore that very question in a prequel series…

Read more...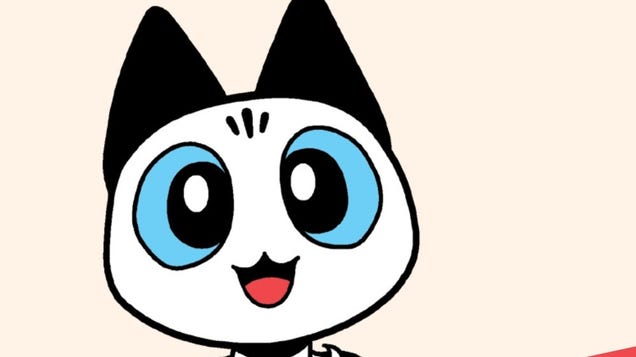 Those who were reading webcomics during the early 2010s might be familiar with Rachel Dukes' cat, Frankie. Dukes' short online strips provided a small window into the joys and tribulations of life lived alongside a cat. For anyone unfamiliar with them, Dukes' comics are charming and warm, leaning into the coziness of…

Read more...


Underneath the towering Gundam, which weighs in at 25 tons and hits the 60-foot mark in height, visitors can enjoy cafes, shops and educational exhibitions.


Looking for a few fresh and different streaming options? We offer some assistance.
A new documentary explores the fascinating and sometimes troubled life of the famed neurologist.
Whatever happens on Wednesday's finale, Alan has already won at life — even if there was time when he thought he'd never find true happiness.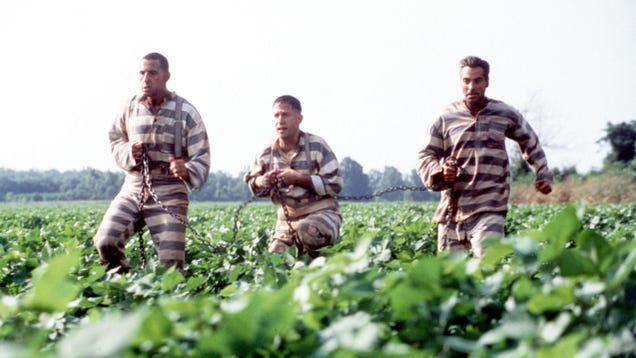 Say what you will about the celebrities of the world, but this pandemic has been going on for 98 months and they still haven't gotten tired of appearing in virtual reunions and table reads and other special events for our amusement (and also to promote themselves and their work or whatever). The latest celebrity to…

Read more...


Millie Bobby Brown stars as a teenager with sleuth skills that rival her famous brother's in this charming feature.
Cuomo questioned how so many Americans can accept the blatant hypocrisy on the part of Trump and Senate Republicans.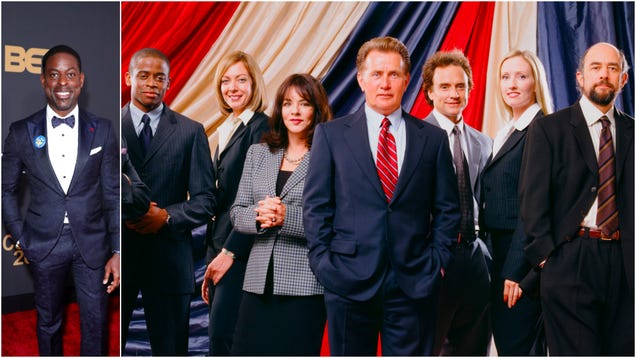 The West Wing creator Aaron Sorkin has long spoken of his dream to reboot his former NBC political drama with This Is Us star and perennial Emmy nominee Sterling K. Brown as president. Since This Is Us still has at least two more seasons, we doubt we'll be getting a full-on reboot any time soon. But it looks like at…

Read more...


I Made This For You is a film about a group of friends trying to stop someone from taking their own life.
The streaming company has benefitted from lockdown bingeing
Bad Filmmaking. Worse Timing. Unclean! Unclean!!!