New music from Chris Stapleton, Carrie Underwood, Scotty McCreery and more.

RELATED ARTICLES
Yes of course everything is terrible, but on the other hand, Battenberg cake!
Six new paperbacks to check out this week.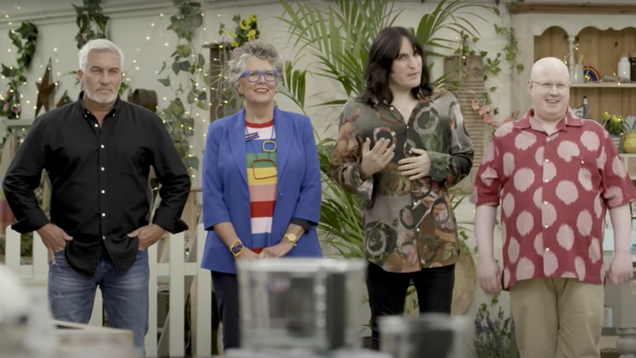 Here's what's happening in the world of television for Friday, September 25, and Saturday, September 26. All times are Eastern.


Read more...


Larynzo Johnson, 26, is accused of shooting two policemen during protests for Breonna Taylor.



RELATED ARTICLES
Protesters in support of Black Lives Matter were met with counter-protesters including an armed extremist anti-government group.


Trump has repeatedly blamed America's geo-strategic rival over spread of coronavirus


This week's First Stream Latin includes Carla Morrison's "Ansiedad," Pablo Alborán's "Si Hubieras Querido," and Wisin, Myke Towers and Los Legendarios' "Mi Niña," among other new releases.
Salt Lake City's police dog apprehension program will remain suspended indefinitely after an internal audit done after a Black man was bitten found 27 dog bite incidents since 2018, the police chief said Friday. The audit results were announced weeks after body camera footage was released of an officer directing a dog to attack Jeffery Ryans, who had his hands in the air. Chief Mike Brown said 18 of the 27 incidents will be referred to the district attorney's office for further investigation as the department continues the audit to review any dog bite incidents within the past four years.


Fox News recently admitted in court that its star host is not always accurate when he discusses the news on TV


The pandemic didn't stop Grammy-nominated musician Nathalie Joachim and her class from making music.

RELATED ARTICLES
The Netflix YouTube event benefits World Central Kitchen
The Democratic nominee is sticking to his strategy: Keep a low profile, and let Trump light himself on fire.



RELATED ARTICLES
"It's not Christmas yet, but the Grinch has come to town."


Former Rep. Ron Paul says he's "doing fine" after being hospitalized in Texas.After alarming video emerged on Friday showing Paul starting to slur his words as he spoke during a livestream, Fox News reported that the former congressman was hospitalized for "precautionary" reasons. Fox News' Harris Faulkner also reported that Paul is "lucid and optimistic" at the hospital, according to the Washington Examiner.A picture that was soon posted to Paul's Twitter account showed him giving a thumbs up at the hospital, while a message from the former congressman said, "I am doing fine. Thank you for your concern." His son, Sen. Rand Paul (R-Ky.), also tweeted, "Thank God, Dad is doing well. Thank you for all your prayers today." Message from Ron Paul: "I am doing fine. Thank you for your concern." pic.twitter.com/aALmLn8xIj — Ron Paul (@RonPaul) September 25, 2020Sen. Ted Cruz (R-Texas) was among those who had quickly wished Paul well on Twitter following the livestream, tweeting, "For many decades, he has been an extraordinary warrior for liberty. May God's healing hand be upon Dr. Paul, and may God's peace and grace be upon the entire family."More stories from theweek.com America is the Holy Roman Empire of the 21st century Republicans are desperately trying to change the subject Wall Street won't let Trump steal the election


Elizabeth Warren railed against Trump for his remarks about skirting the election, and Republicans for enabling his actions.


Many Americans are questioning the safety and effectiveness of a planned coronavirus vaccine and are wary of a trial and approval process that seems to be moving very quickly. Doctors and public health experts explain how to feel confident about the safety of a COVID-19 vaccine.


The speeches, the grandstanding, the quips — they totally work in the context of this Netflix courtroom drama.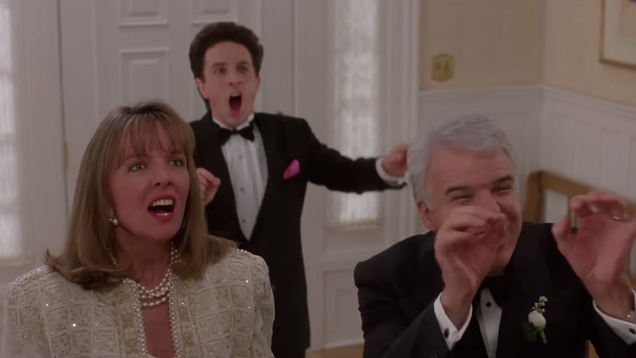 2020's given us reunion after reunion, not to mention new spins on old stories, but Netflix is doing something special for its upcoming Father Of The Bride event. Though filmed remotely, Father Of The Bride: Part 3 (ish) appears to be more of a sequel to Nancy Meyers' 1991 and 1995 films than it is a casual reunion.…

Read more...



RELATED ARTICLES
The film, inspired by true events, features Tony winners Mark Rylance, Eddie Redmayne, and Frank Langella.
The entire cast of the Tony-winning revival and director Joe Mantello return for the new movie adaptation.

RELATED ARTICLES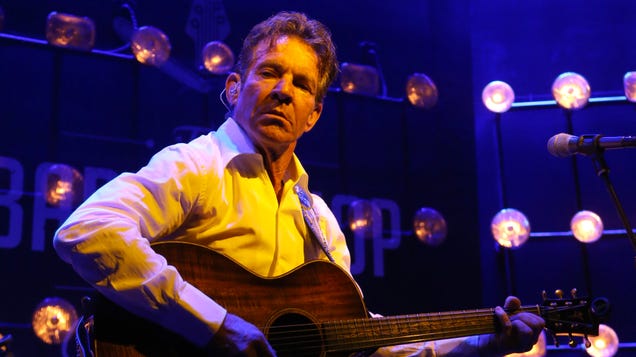 Not since Innerspace has America been forced so aggressively to reckon with a plan positing Dennis Quaid as the solution to the nation's medical problems: Politico reports tonight that the The Intruder star and Randy brother is apparently part of a $300 million White House initiative to try to convince us all to stop…

Read more...


In the end, after all this time, it really was the Chad.

RELATED ARTICLES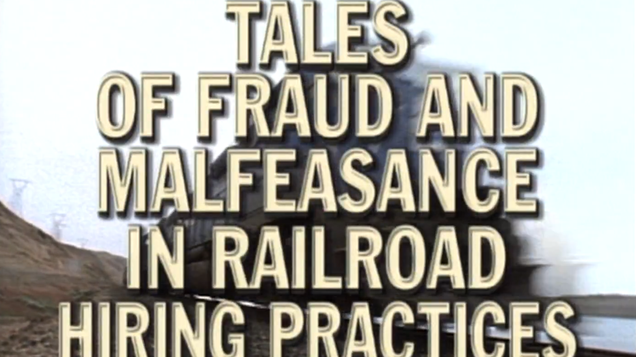 After a few months during which the show's vaunted library of episodes was only available piecemeal, NBC has now announced that all 45 years of Saturday Night Live are coming to its Peacock streaming service. Per Variety, this marks the first time that the show's full library has been available to streamers since the…

Read more...


As Vin Diesel navigates 2020 away from the Fast and Furious set, he video chatted Kelly Clarkson on her show Thursday (Sept. 24) from a recording studio to premiere his debut single "Feel Like I Do" in collaboration with Kygo.
Seth Rudetsky and James Wesley's daily series benefits The Actors Fund.
Like all of Miranda July's movies, it's a heavily stylized ode to human connection, and Rodriguez is key to bringing that humanity
On October 1, you can binge-watch vintage SNL as much as you want.
The Cake Boss star "will need prolonged recovery and therapy" after the incident, which affected his dominant hand.


What is Vin Diesel doing with his time in quarantine and in between the release of "F9" next year? Would you have guessed record a clubby pop song with Kygo?So yeah, Dom Toretto has a music career now. And in a really unexpected twist of 2020 pandemic life, the "Fast & Furious" star's new track actually premiered as part of Kelly Clarkson's talk show, spawning an unintentionally hilarious video of a crowd full of people on video screens dancing to Diesel's new banger.The virtual Kelly Clarkson Show audience members awkwardly dancing to Vin Diesel's new song is the funniest thing I've seen in weeks. pic.twitter.com/eI0BEuNSPN— Josh Kurp (@JoshKurp) September 25, 2020That perplexing sight of a "Guess Who" board of shuffling flat screens has been circling the web on Friday morning just waiting to become a meme, complete with Internet savvy people swapping out Diesel's song for their track of choice.Also Read: Ludacris Appears to Spoil That 9th 'Fast & Furious' Heads to Outer Space (Video)But with respect to Diesel and the people who are really feeling it, the song is called "Feel Like I Do," and it was written and produced by Petey Martin, with Kygo releasing the track on his label Palm Tree Records.Diesel also recording a brief video message for Clarkson about how the song came about."I am so honored to be able to debut my music on your show because since you first won 'Idol' and until today have somehow maint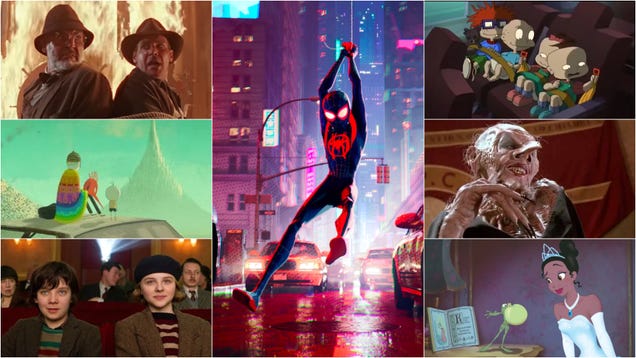 Streaming libraries expand and contract. Algorithms are imperfect. Those damn thumbnail images are always changing. But you know what you can always rely on? The expert opinions and knowledgeable commentary of The A.V. Club. That's why we're scouring both the menus of the most popular services and…

Read more...



RELATED ARTICLES
His bedtime story of a hare and his son one-upping each other in declaring their love became a children's classic, translated into 57 languages.
A group of House Republicans led by Representative Jim Banks (R., Ind.) on Friday called on attorney general William Barr to investigate a recent rise in anti-Catholic hate crimes.There have been 70 instances of anti-Catholic violence in North America this year — with 57 crimes being reported since May alone — according to a letter sent to the attorney general by Banks and 15 other House Republicans.By contrast, in all of 2018, the most recent year for which data is available, the FBI reported 53 incidents of anti-Catholic hate crimes in the U.S."Bigoted criminals are threatening Catholics and undermining America's core ideal of religious liberty," Banks said in a statement. "The DOJ's Civil Rights Division exists to combat spikes in targeted violence. It needs to fulfill its duty, determine who is behind this pattern of attacks and bring them to justice."Beginning in early July, reports of "horrific and brutal attacks on Catholic and Church properties" spiked, the letter says, including in Boston where a statue of the Virgin Mary at Saint Peters Parish Church was set ablaze. One day earlier, the letter says, a man in Florida allegedly drove a van into a church with parishioners inside before spilling gasoline in the church's foyer and attempting to set it on fire.That same day, San Gabriel Mission in California was burned down. The letter calls the issue "ongoing," citing an incident in September where a man was v
Proceeds from the starry benefit will go to amfAR.
Libra season is upon us, and so is The Libra era for T.I..
"[There were] months of me not being able to crack the music for this movie, which is weird," July tells Billboard.
How much progress have black people in the US made towards equality since the 1960s?


In a 2012 book, the influential documentarian reinvestigated the case of Jeffrey MacDonald, convicted of the 1970 murder of his wife and children. A new docu-series gives Morris the Morris treatment.
Qantas packed the bar carts full of wine, snacks, and candy, and sold them for more than $1,000 each.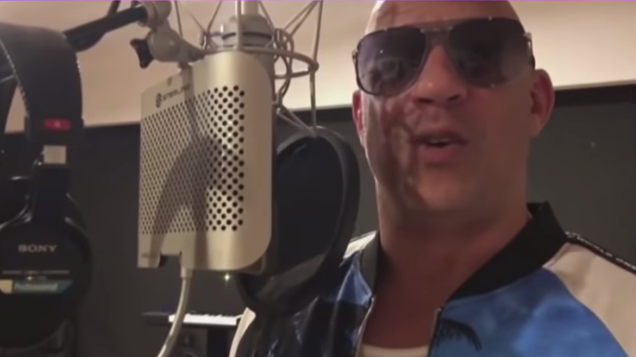 Vin Diesel is made of muscle and light. He speaks, we listen. He dances, we watch. He sings, we groove. On Friday, the Fast & Furious star revealed the latest turn in his fascinating career—franchise transformer, breakdancing tutor, D&D advocate, Sidney Lumet collaborator—when he released his first dance track. It's…

Read more...


The show tunes you need from the shows you love!
The 'Late Night With Seth Meyers' writer is set to debut her new show on Peacock
Independent writer-director's first film in nine years turns a tale of three grifters into a mediation on blood ties, love and failure
The director Nancy Meyers explains how a sort-of sequel was born amid worry and a desire to help. George Banks would approve.
The iconic documentarian steps in front of the camera for this FX docuseries about the 50-year-old MacDonald murders
What sparked Hong Kong's mass protests last year — fear of extradition to mainland China — has become a dark reality for 12 Hong Kong families.


Paul Rusesabagina, the polarising hero of the "Hotel Rwanda" film, admitted to a Kigali court on Friday that he had formed an armed group but denied any role in their crimes. Mr. Rusesabagina is famed for his depiction in the movie in which he is shown to have saved hundreds of lives during the 1994 genocide, which left some 800,000 dead. After years in exile, where he has become a fierce government critic, he appeared under arrest in Rwanda last month, after apparently being lured into a private jet under false pretences. In recent years Mr Rusesabagina co-founded the Rwandan Movement for Democratic Change (MRCD), an opposition party based abroad. While he has previously expressed support for the National Liberation Front (FLN), which has claimed responsibility for a series of attacks in Nyungwe, near the border with Burundi, his exact role has been unclear. "We formed the FLN (National Liberation Front) as an armed wing, not as a terrorist group as the prosecution keeps saying. I do not deny that the FLN committed crimes but my role was diplomacy," he said. "The agreement we signed to form MRCD as a political platform included the formation of an armed wing called FLN. But my work was under the political platform and I was in charge of diplomacy." This is a breaking news story. More to follow.


The Last Shift is an American story about two men struggling in the same town, while worlds apart. Stanley (Richard Jenkins), an aging fast-food worker, plans to call it quits after 38 years on the graveyard shift at Oscar's Chicken and Fish. His last weekend takes a turn while training his replacement, Jevon (Shane Paul McGhie), a talented but stalled young writer whose provocative politics keep landing him in trouble. These two who share little in common are brought together through circumstance. Stanley, a high school dropout who has watched life pass by his drive-through window, proudly details the nuances of the job. While Jevon, a columnist who's too smart to be flipping patties, contends their labor is being exploited. A flicker of comradery sparks during the long overnight hours in a quiet kitchen.Rated: RRelease Date: Sep 25, 2020
Aaron Sorkin and an all-star cast re-enact a real-life ''60s courtroom drama with present-day implications.
A Manhattan judge has tossed out a defamation lawsuit against Fox News brought by the former Playboy model who took a $150,000 payoff to squelch her story of an affair with a pre-presidency Donald Trump. Karen McDougal had alleged in the suit filed late last year that Fox host Tucker Carlson slandered her by calling the payout "a classic case of extortion." U.S. District Court Judge Mary Kay Vyskocil ruled on Thursday that McDougal failed to prove that Carlson was accusing her of an actual crime in a way that would back up a defamation claim.


The Belfast-born author is best known for the children's classic book about two nutbrown hares.