Plus: Broadway Podcast Network launches its own app for theatre-related podcast listening.

RELATED ARTICLES
The new animated movie is a step forward, but it's also sparking conversations about greater opportunities for inclusive storytelling
Canadian chart-toppers Drake and Justin Bieber are back at it again this week with new music, but which release tops the rest?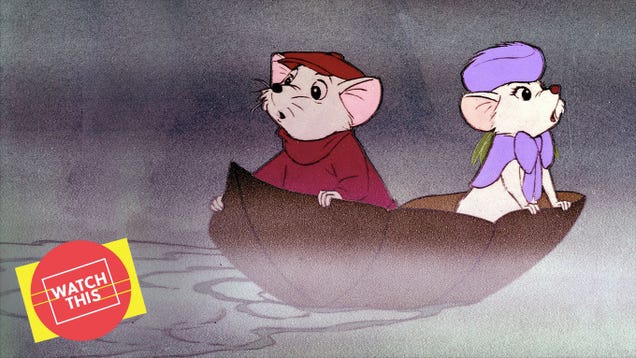 Watch This offers movie recommendations inspired by new releases, premieres, current events, or occasionally just our own inscrutable whims. This week: With Raya And The Last Dragon, the new SpongeBob movie, and the half-cartoon Tom And Jerry all available this week, we're looking back on some of the most…

Read more...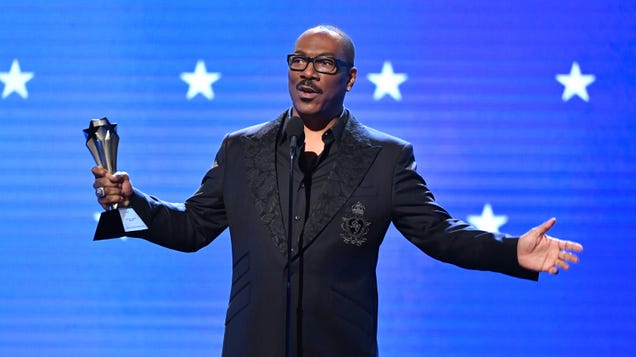 It feels like we've been on the cusp of a major Eddie Murphy resurgence for more than a year now, kicked off by his star turn in Netflix's Dolemite Is My Name, and followed by an Emmy-winning Saturday Night Live return that reminded audiences that, when he's in the mood, few comic performers can be more electric or…

Read more...


Say good-bye to WandaVision and hello (again) to Marvel's next phase.
The director Craig Brewer narrates a sequence featuring the star alongside Arsenio Hall, Leslie Jones, Tracy Morgan and Jermaine Fowler.
Amid lots of standard-issue MCU pyrotechnics, our final chapter manages to sneak in some moments of real poignancy.
On Wednesday, Adam Levine got Twitter abuzz thanks to a new interview in which he lamented a lack of bands in the pop music landscape. As it turns out, a couple of current bands had some thoughts.
It's Thelma and Louise meets The Quick and the Dead meets Inception meets Barb and Star Go to Vista del Mar meets Inherit the Wind.
First Stream Latin is a compilation of the best new Latin songs, albums and videos recommended by the Billboard Latin editors.
HBO Max will premiere the animated special The Runaway Bunny, based on the classic kids' book by Margaret Wise Brown, on March 25.
Tom Holland and Daisy Ridley on the run from Mads Mikkelsen and his son Nick Jonas. Why isn't this a masterpiece?
This week, Drake gifts us three table-setting tracks, Justin Bieber previews his next era and Bruno Mars and Anderson .Paak unveil the sound of Silk Sonic.
Paramount Animation and Nickelodeon have joined forces with NEON16 to bring the SpongeBob Movie: Sponge on the Run movie soundtrack to life.
Commissaire Buran (Benoît Poelvoorde) is a good, bad cop interrogating Fugain (Grégoire Ludig), an average Joe who discovered a dead body outside his apartment building. Fugain must, on an empty stomach, explain how and why he happened to leave home seven times in one night before coming across a corpse in a puddle of blood. Since he's the investigation's only suspect, Fugain's anxiety is already sky-high when Buran leaves him alone with Philippe, a one-eyed rookie cop with bizarre speech patterns and a few minutes to live. Rated: Not RatedRelease Date: Mar 05, 2021
He discusses his debut drama, "Boogie"; what moving to Taiwan showed him about America; and what it was like to work with Pop Smoke, a star of his movie.
When the revolutionary writer arrived in New York City, he slammed headfirst into a scandal.
For the first time in more than a century, the society is adding new spots for members, with a diverse group of cultural figures.

RELATED ARTICLES
She joins a cast that includes Clive Owen as President Clinton and Beanie Feldstein as Monica Lewinksy.
Miranda Lambert and fellow singer-songwriters Jack Ingram and Jon Randall are joining  together to release The Marfa Tapes, out May 7.
It's the second Disney "Premier Access" title.
The Mouse House's latest animated feature throws a female hero's journey into a fantasy-action blockbuster blender — yet works best as a buddy comedy
Rosé of BLACKPINK has announced that March 12 will be the release date for her solo debut project, titled R.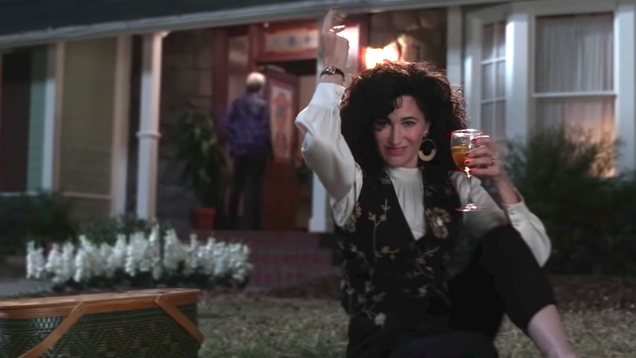 As the last couple episodes (and one banger of a track) proved, WandaVision's true star has been Kathryn Hahn all along. Her reveal as the conniving Agatha Harkness is as delightful, menacing, and hilarious as one could hope for, so it really isn't surprising in the slightest to see her over-the-top performance get…

Read more...


After being closed for almost exactly a year, New York City plans to partially reopen movie theaters on Mar. 5
New York governor Andrew Cuomo announced in a press conference on Wednesday (March 3) that all event, arts and entertainment venues statewide will be allowed to reopen at reduced capacity starting April 2.
A 2011 revolt in Wukan, China, is the subject of a sobering, sprawling documentary.
This new franchise installment, "Sponge on the Run," wants to be clever in nodding toward genre conventions. But its execution is poor.
Hours after dropping their new single "Selfish Love" on Thursday (March 4), Selena Gomez and DJ Snake premiered the track's music video, directed by award-winning filmmaker Rodrigo Saavedra.

RELATED ARTICLES
Much-anticipated sequel to 1988 comedy premieres March 5th on Amazon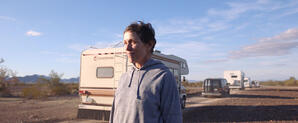 Mark those calendars for the 2021 awards season. The big shows have been postponed a bit this year: the Golden Globes are slated for February 28, and the Oscars will be handed out on April 25. This year, for the first time, films that have only streamed are eligible for the big awards -- no theatrical run necessary. It's a lot to keep track of, but we've got you covered. We'll be updating this page throughout the season to reflect which movies are shaping up to be the big contenders....

Read More

Read Comments