Bernie Sanders solidified his status as the leading candidate for the Democratic nomination with a commanding win Saturday in Nevada.

RELATED ARTICLES
Bernie Sanders left Las Vegas on Saturday morning in a light drizzle. By the time he arrived in San Antonio hours later, his path to the Democratic nomination seemed as big and clear as the Texas sky.
Bernie Sanders strengthened his front-runner position for the Democratic presidential nomination with a decisive victory in the Nevada caucuses on Saturday, while Joe Biden was on track for a second-place finish that would give his struggling campaign new hope.
Broad-based support across age, racial and ideological groups propelled Bernie Sanders to a dominant victory in Nevada's Democratic caucuses, tightening his grip on the front-runner spot in the race to find a challenger to President Donald Trump.

RELATED ARTICLES
Bernie Sanders' victory in Nevada - following a win last week in New Hampshire and a draw with Pete Buttigieg in Iowa - instantly elicited incoming fire from his top rivals for the Democratic nomination. And it made already nervous moderate and establishment Democrats even more jittery over the prospect of a Sanders nomination.
Bernie Sanders won the Nevada caucuses by a wide margin, giving him significant momentum headed toward the high-stakes Super Tuesday vote on March 3.
Robert O'Brien denied that Russia is trying to interfere in the 2020 election in Trump's favor, and brought up Bernie Sanders' 1988 honeymoon in Moscow.

RELATED ARTICLES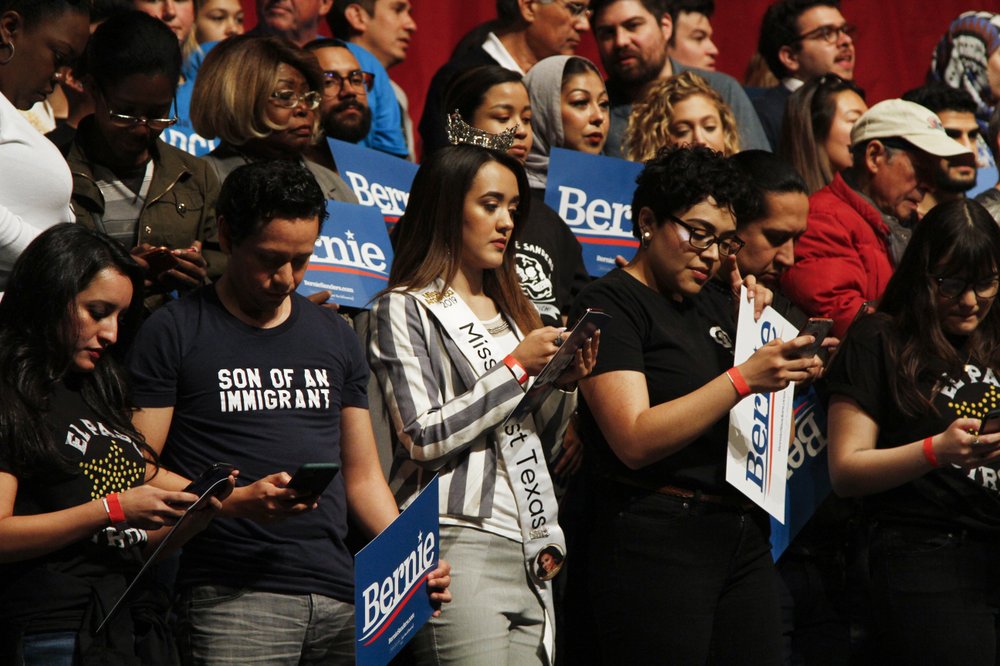 (Main headline, 1st story, link) Related stories:
TRUMP CONGRATULATES 'CRAZY BERNIE'



RELATED ARTICLES
The Vermont senator speaks to supporters in Texas as Nevada caucus results are released.
For Pete Buttigieg, it's now all about Bernie Sanders.

RELATED ARTICLES
U.S. Senator Bernie Sanders, often maligned by opponents as a liberal outsider who cannot unify the Democratic Party, won the party's Nevada caucuses by a comfortable margin thanks to a diverse coalition of supporters, according to polling agency Edison Research.

RELATED ARTICLES



(Top headline, 9th story, link) Related stories:
RUSSIA TRYING TO HELP BERNIE CAMPAIGN...
Interference reports rock Capitol Hill...
Faithful unswayed...
Students feel The Bern...
Teflon Candidate?
A.I. picks him to win big in Nevada!
Dems in overdrive to avoid Iowa repeat...
'It could be a zoo'...
RESULTS...

After Bernie Sanders cemented his standing as the undisputed frontrunner in the Democratic presidential primary with a resounding win in the Nevada caucuses Saturday, his rivals for the nomination were left to explain to their supporters how they could stop him. Incomplete results showed Sanders with a better than two-to-one margin over Joe Biden, with Pete Buttigieg close behind in third place, followed by Elizabeth Warren and Amy Klobuchar.


Pete Buttigieg and Bernie Sanders are neck and neck in the delegate race with 36 delegates up for grabs.
"These billionaires, the top 1%, they're probably crapping their pants."