The 2019 MTV Movie & TV Awards telecast on Monday night (June 17) gathered its smallest audience in at least four years, falling sharply from the...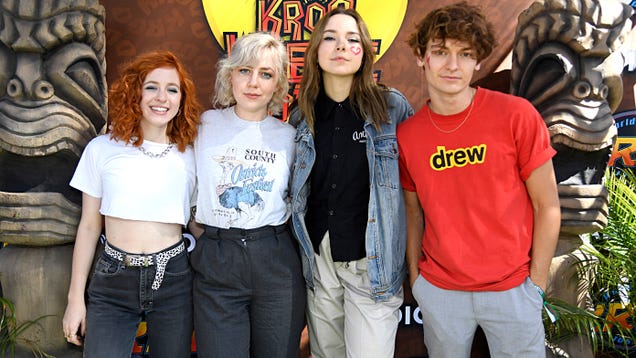 There is never really a bad time of the year for a healthy dose of power-pop, but summers were seemingly made for relentless guitar riffs, upbeat tempos, and confident declarations of youthful love that may or may not last. Basically, now is the perfect time for the L.A.-based quartet The Regrettes to announce their…

Read more...


There's only one word to describe stars' fashion on the MTV Movie & TV Awards'red carpet, and that is bold


For any president, 100-day milestones are important. An administration with fresh impetus can achieve more during the first three months in the White House than at any other time.But Donald Trump has hit an altogether more unwanted 100 mark, one that has vast implications for the press, the public and his own officials. We are now into the 100th day since the last formal daily briefing by the White House press secretary.On-camera briefings began in 1995 and Trump's administration already held the record for most days without one - set at 42, before the last briefing on 11 March.That one ended with press secretary Sarah Sanders taking questions for a mere 14 minutes, something that Joe Lockhart, Bill Clinton's White House press secretary from 1998 to 2000, says shows the Trump administration's "abdication" of its duty to the country."The press secretary is the one person in the building that on a daily basis knows they work for the public," Lockhart says. "[You] go out there every day and answer hard questions or rude questions because the public have a right to know and it is a big part of how our democratic system is supposed to work."This White House has just abdicated that responsibility".With Sarah Sanders having resigned her position, what now for a job that has become much-maligned? Even if the position has been integral to the White House since it was created in 1929, Lockhart worries that Mr Trump has set a precedent that others could follow.