America's policy of maximum pressure on Iran continues, with the U.S. Department of the Treasury announcing new sanctions on eight Islamic Revolutionary Guards Corps (IRGC) Commanders. That directive was tweeted during a luncheon event on Iran at the Center for the National Interest, which was moderated by Geoffrey Kemp, the Senior Director of Regional Security Programs at CFTNI who also served in the White House during the first Reagan administration as Special Assistant to the President for National Security Affairs and Senior Director for Near East and South Asian Affairs on the National Security Council Staff. The discussion focused on the ongoing crisis, Iran and America's interests, and whether war could be avoided."[Donald] Trump's approach is self-defeating," declared panelist Kenneth Pollack, Resident Scholar for Middle Eastern Political-Military Affairs at the American Enterprise Institute, and both a former Director for Near East and South Asian Affairs and a former Director for Persian Gulf Affairs at the National Security Council. Pollack explained that the hardliners keep claiming vindication, noting that they had warned that the United States might tear up the Iran deal. Pollack emphasized that Iran's Supreme Leader Ali Khamenei started in the moderate camp but has drifted steadily toward a hardline position.At the time of the Iran Deal in 2015, there was a debate between "the pragmatists led by Rouhani" and "the hardliners led by the IRGC." Those in favor of a deal thought of
Anita Anand's "The Patient Assassin" documents the life of a peripatetic Indian laborer who waited decades for a chance to kill an official of the Raj.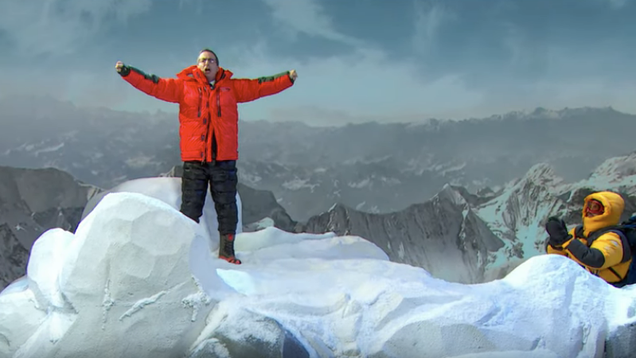 Sometimes you get the sense that John Oliver needs a break. Not from Last Week Tonight necessarily, or his reliably skillful vivisection of the farcical horrors of the Trump administration, but from facing down the world's most intractable problems with seemingly indefatigable cheeky British comedy. That's when we get…

Read more...