NORRISTOWN, Pa. (Reuters) - Evidence of being a serial rapist finally caught up with Bill Cosby after decades of assaulting women and hiding behind his kindly television persona, prosecutors told a Pennsylvania jury on Tuesday in closing arguments of his sexual assault trial.
By Anna Mehler Paperny and Nichola Saminather TORONTO (Reuters) - The man accused of plowing a rental van into pedestrians on a crowded Toronto sidewalk, killing 10 people in Canada's deadliest mass killing in decades, left a "cryptic message" on social media before his attack, police said on Tuesday. Suspect Alek Minassian, 25, was charged with 10 counts of murder and 13 counts of attempted murder in the incident. One possible clue to his motive emerged on Tuesday as Facebook confirmed Minassian wrote a post before the incident that referenced an "incel rebellion." The term is shorthand used in some online message boards for "involuntary celibacy", a loose social media movement of men who blame women for their celibacy.


NEW YORK (Reuters) - Actress Allison Mack was released from jail on $5 million bail bond on Tuesday to await trial on charges of recruiting women to serve as sex slaves in what prosecutors called a secret society run by self-help guru Keith Raniere.

The Handmaid's Tale — an even darker timeline than real-life 2018 — returns with its second season tomorrow. As we prepare to reacquaint ourselves with TV's foremost patriarchal dystopia, the Cut has created a handy taxonomy of all the possible roles for women in the totalitarian state of Gilead, based ... More »

RELATED ARTICLES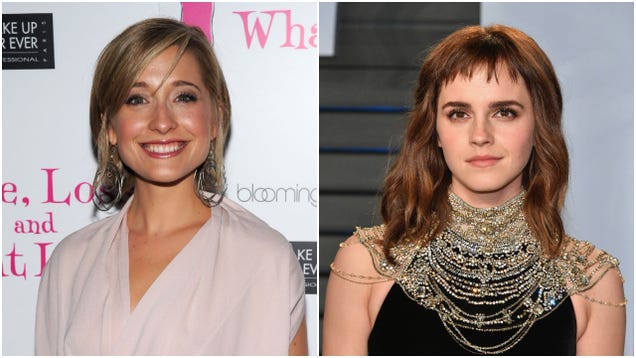 On Friday, former Smallville star Allison Mack was arrested for the role she allegedly played in acting as a recruiter for the supposed cult/sex trafficking ring Nxivm and its subgroup DOS (Dominos Obsequious Sororium, or "Master Over the Slave Women"). Along with Nxivm leader Keith Raniere, Mack was charged with sex…

Read more...