"There will never be another Nipsey Hussle. ...His emphasis on the power of equity and ownership of our art led the charge of independence and created a blueprint for up-and-coming artists today to follow," proclaimed T.I. Sunday.



RELATED ARTICLES
The future of Apple's mobile operating system has arrived for everyone who wants to test it today, as the first public beta for iOS 13 is now available for iPhone (as is the public beta for iPadOS). The rollout comes just a week after the second beta was seeded to developers, and now everyone is going to get a chance to test it.Providing you own a compatible device (a list of which we've conveniently included below), you can grab the public beta from Apple's beta website right now. Head over to that link, then either sign up or sign in to your account to gain access to both the iOS 13 public beta and the brand new iPadOS public beta as well.If you watched Apple's WWDC keynote, you know about all the highlights of iOS 13, including new features like Dark Mode, a redesigned volume HUD, a new Reminders app, and plenty of performance enhancements. It's not really a massive overhaul, but it appears to address many pain points of earlier releases without trying to fix anything that wasn't broken. That said, keep in mind that this is just a beta, and there will be issues.Here's the full list of compatible devices that will run iOS 13, if you're thinking about downloading the beta: * iPhone XS * iPhone XS Max * iPhone XR * iPhone X * iPhone 8 * iPhone 8 Plus * iPhone 7 * iPhone 7 Plus * iPhone 6s * iPhone 6s Plus * iPhone 6 * iPhone 6 Plus * iPhone SE * 12.9-inch iPad Pro 3rd generation * 12.9-inch iPad Pro 2nd generation * 12.9-inch iPad Pro 1st generation * 10.5-inch iPad Pro * 9.7-i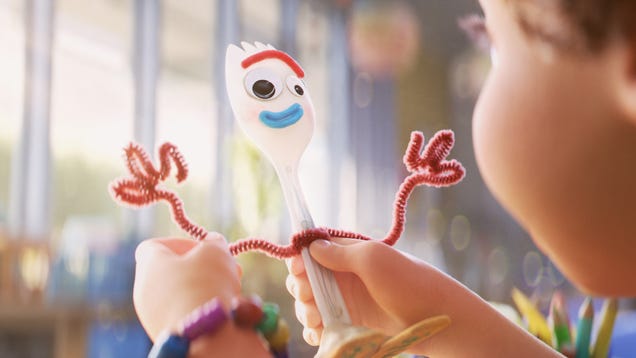 Yeah, we can totally admit that when it comes to movie news, there are far more climatic outcomes than the fourth installment of a Disney/Pixar franchise dominating the box office. Still, any film that firmly positions an existential collection of cutlery, pipe cleaners, and googly eyes as a king of any sort is…

Read more...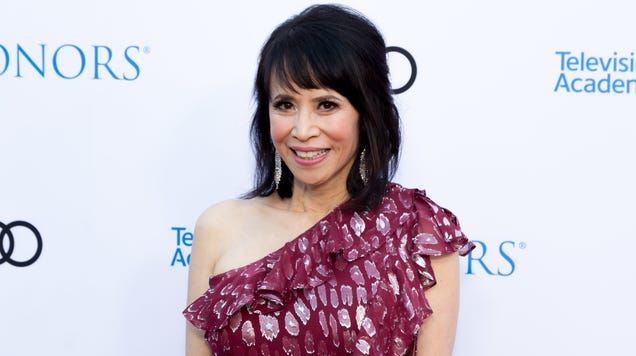 In the long and winding road that was the Ross-and-Rachel relationship on Friends, there were a few speed bumps. One of the first was Julie, Ross' super-sweet paleontologist girlfriend. In the show's first season finale, Rachel finds out about Ross' crush on her (thanks to big-mouthed Chandler) and rushes to meet him…

Read more...


Held annually at the Sonoma-Marin Fair, the competition gathered 19 dogs — most of whom are rescues and adoptees — to duke it out.


For our project on the future of movies, the director and actress notes there are more opportunities but smaller paychecks.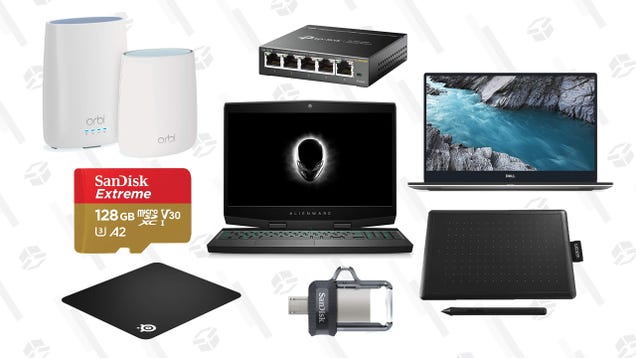 Laptops and Computer Accessory Gold Box | Amazon


Read more...


"CBS Evening News With Norah O'Donnell" will premiere from New York on July 15, and move to its permanent residence in Washington, D.C., sometime this fall, the network announced Sunday.The nightly flagship news program will also stream in its entirety at 10 p.m. ET on CBSN, CBS News' 24/7 streaming news service."There is a real hunger for an independent source of news, and that starts with Norah O'Donnell," CBS News president and senior executive producer Susan Zirinsky said in a statement."She has traveled the world reporting the most important stories of our time and has covered the White House, the Pentagon and Capitol Hill. She is an exceptional and experienced journalist who cares deeply about the issues that affect American families. Norah is the right person at the right time."Also Read: Jeff Glor Signs Off From 'CBS Evening News': I 'Wish Norah O'Donnell the Best of Luck' (Video)In addition to O'Donnell's new role as anchor and managing editor of "CBS Evening News," she will also serve as lead anchor for all political coverage of the primaries and election nights and continue as a contributing correspondent for "60 Minutes."The Emmy-winning journalist, who was named one of Washington's 100 most powerful women by Washingtonian Magazine, is the former co-anchor of "CBS This Morning," chief White House correspondent for CBS News, and substitute host for CBS' Sunday morning show "Face the Nation."O'Donnell replaces Jeff Glor, whose last broadcast was May 10. Glor will st