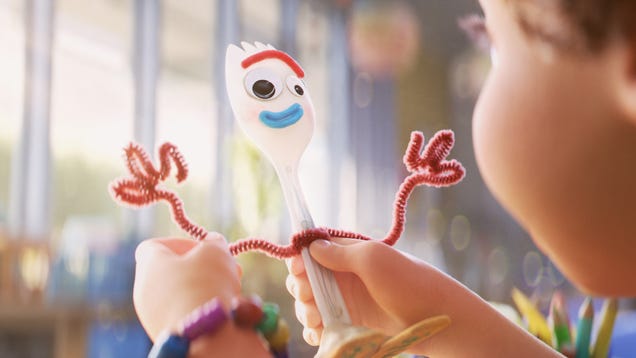 Yeah, we can totally admit that when it comes to movie news, there are far more climatic outcomes than the fourth installment of a Disney/Pixar franchise dominating the box office. Still, any film that firmly positions an existential collection of cutlery, pipe cleaners, and googly eyes as a king of any sort is…

Read more...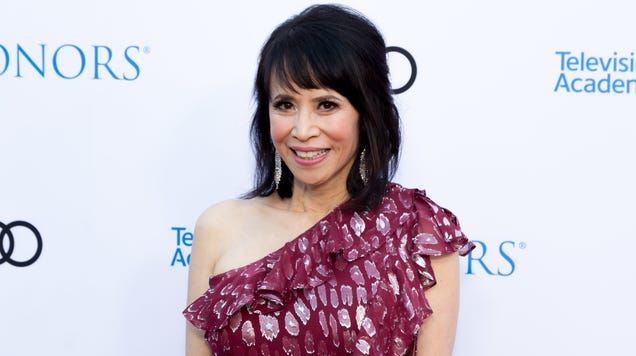 In the long and winding road that was the Ross-and-Rachel relationship on Friends, there were a few speed bumps. One of the first was Julie, Ross' super-sweet paleontologist girlfriend. In the show's first season finale, Rachel finds out about Ross' crush on her (thanks to big-mouthed Chandler) and rushes to meet him…

Read more...


Held annually at the Sonoma-Marin Fair, the competition gathered 19 dogs — most of whom are rescues and adoptees — to duke it out.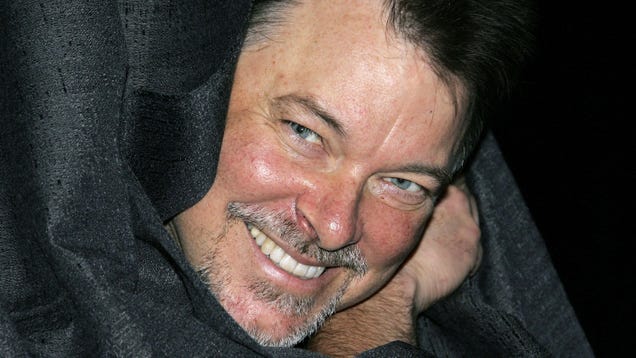 Jonathan Frakes likely didn't begin 2019 thinking his 20-year old, three-season hosting stint on Beyond Belief: Fact or Fiction would get rebooted as one of the year's best memes, but here we are. The series, which spun supernatural stories before telling you whether they, in fact, happened or not, returned in a …

Read more...



RELATED ARTICLES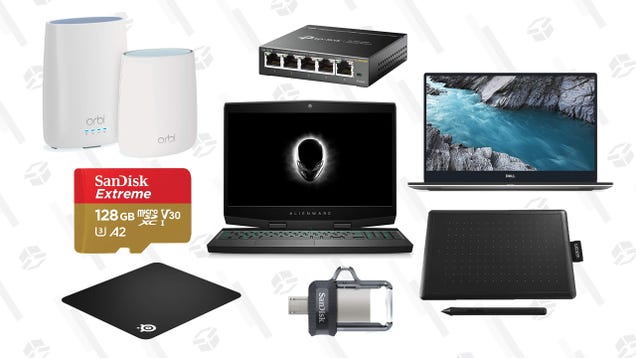 Laptops and Computer Accessory Gold Box | Amazon


Read more...


"CBS Evening News With Norah O'Donnell" will premiere from New York on July 15, and move to its permanent residence in Washington, D.C., sometime this fall, the network announced Sunday.The nightly flagship news program will also stream in its entirety at 10 p.m. ET on CBSN, CBS News' 24/7 streaming news service."There is a real hunger for an independent source of news, and that starts with Norah O'Donnell," CBS News president and senior executive producer Susan Zirinsky said in a statement."She has traveled the world reporting the most important stories of our time and has covered the White House, the Pentagon and Capitol Hill. She is an exceptional and experienced journalist who cares deeply about the issues that affect American families. Norah is the right person at the right time."Also Read: Jeff Glor Signs Off From 'CBS Evening News': I 'Wish Norah O'Donnell the Best of Luck' (Video)In addition to O'Donnell's new role as anchor and managing editor of "CBS Evening News," she will also serve as lead anchor for all political coverage of the primaries and election nights and continue as a contributing correspondent for "60 Minutes."The Emmy-winning journalist, who was named one of Washington's 100 most powerful women by Washingtonian Magazine, is the former co-anchor of "CBS This Morning," chief White House correspondent for CBS News, and substitute host for CBS' Sunday morning show "Face the Nation."O'Donnell replaces Jeff Glor, whose last broadcast was May 10. Glor will st
Will Ferrell and John C. Reilly star in Holmes & Watson as the legendary detectives in a funny and surprising take on the team's pairing. Really, though, it's more about the chemistry between the actors, who previously starred together in Talladega Nights: The Ballad of Ricky Bobby and Step Brothers, as it is about any sort of mystery. (By the way, Reilly also appeared in a cameo role in Anchorman 2: The Legend Continues, which featured Ferrell in the starring role.) Two upcoming comedies offer new different, surprising takes on material that has been previously told. The third is a sequel that may be the final installment in a long-running series and may offer a big surprise in its resolution. Here's what we know about three movies that we hope will amuse us...
Read More