Japanese hitmaker Gen Hoshino teamed up with British DJ and music producer Mark Ronson for a double-headlining concert at Chiba's Makuhari Messe...
The collection of original short plays, all set to music, will begin performances January 18, 2019, at the A.R.T./New York Theatres.

RELATED ARTICLES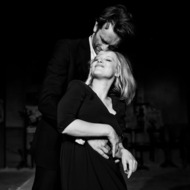 This review originally ran during the Cannes Film Festival.Like nearly any Broadway musical you can think of, Cold War is a love story told through love songs. They start off early in the film, sung by peasants in rural postwar Poland, plaintive, heart-piercing melodies about impossible loves. Whether the voices ... More »
The new addition follows earlier acquisitions of the Rodgers and Hammerstein Theatricals and Tams-Witmark libraries and creation of The Musical Company.