The Global Citizen Live festival sees performances from more than 60 artists in six continents.
Most of the awards are being streamed at 7 p.m. Eastern on Paramount , followed by a 9 p.m. musical theater concert (including three big prizes) broadcast on CBS.
Tony winners Audra McDonald and Leslie Odom, Jr. host the two-part celebration, broadcast on Paramount and CBS.
The latest news and headlines from Yahoo! News. Get breaking news stories and in-depth coverage with videos and photos.
In 1957, the original production of West Side Story opens on Broadway.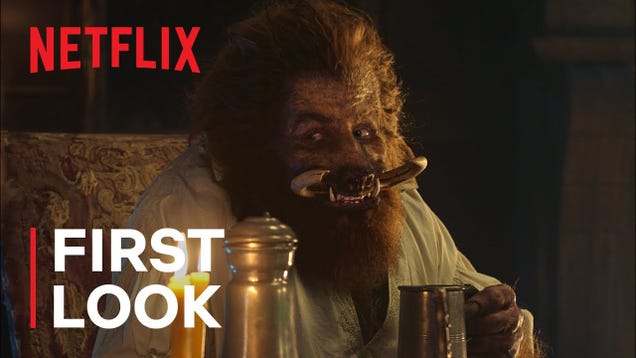 It's been a very good time to be a fan of Andrzej Sapkowski's Witcher series of fantasy novels over the last few years: Not only have Sapkowski's books spawned one of the best role-playing video game franchises in recent memory, but they've been heartily embraced by Netflix, which has held up The Witcher as its…

Read more...



RELATED ARTICLES
Meryl Streep's POTUS downplays Earth-destroying meteor warnings from Leonardo DiCaprio and Jennifer Lawrence

RELATED ARTICLES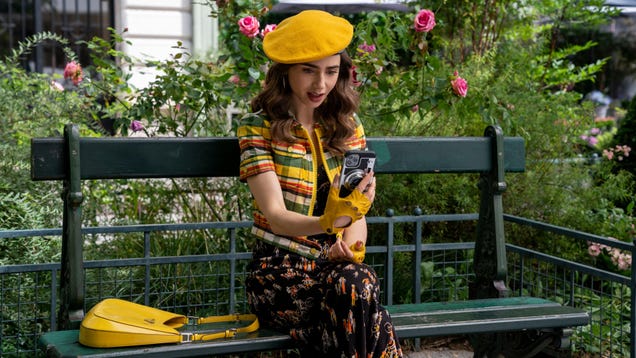 Get your berets and pastries ready for the viewing party: Emily In Paris season two is almost here. Netflix unveiled a first look and premiere date for its surprise hit series at its global fan event, Tudum. The Darren Star dramedy, which received an Outstanding Comedy Series Emmy nomination this year, returns for its…

Read more...



RELATED ARTICLES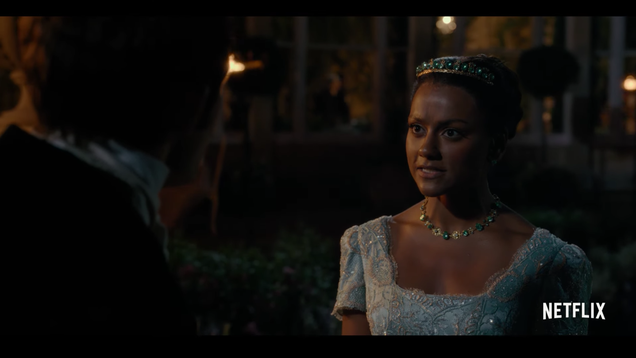 Bridgerton's Lady Whistledown and her fabulous gossip about the ton will make their way back to Netflix sooner than you can imagine. The streaming platform shared a highly anticipated first look at the Shonda Rhimes-produced drama's second season during their global fan event, Tudum. Based on Julia Quinn's novels set…

Read more...


Camila Cabello and Shawn Mendes shared the stage -- and some PDA -- at this year's Global Citizen Festival.
A Southerner who became a radical at Berkeley, he argued that democracy developed in America as a response to the emergence of industrial capitalism.
This Amazon streaming deal gets you three months of Audible and Amazon Music Unlimited for free - no promo code required.

RELATED ARTICLES
Zack Snyder co-wrote genre-flipping story that places zombie movie's safecracker Dieter in middle of heist comedy
Thirty years after she testified before the Senate, the law professor talks about the experience, sexual harassment and her growing impatience with the slow pace of change.
The producers behind the Tony-nominated 'Jagged Little Pill' have responded to claims made by a former cast member alleging mistreatment and discrimination.
The Broadway community comes together to read an original poem.
From escorting Paquita la del Barrio to making his red carpet debut with his girlfriend, here are the many ways Bad Bunny surprised at the Billboard Latin Music Awards.
One actor said the team "intimidated" them to delay a surgery during previews.
Britney Spears reflected on the 2001 MTV Video Music Awards in her latest #ThrowbackThursday post and shared which animal she was most scared of during her performance.
The two will take over for Tony nominees Elizabeth Stanley and Celia Rose Gooding when the production reopens.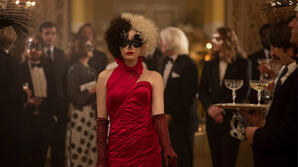 Tickets are now on sale to enjoy Cruella in theaters. The raucous comedy presents a fresh and appealing look at two key characters: clever young grifter Estella (Emma Stone) and haughty fashion legend Baroness von Hellman (Emma Thompson). When their paths cross, trouble — and maybe a few dalmatians — are sure to follow. The film is set in 1970s London as the punk rock revolution is overturning long established culture and fashion standards. In our exclusive clip, Estella and two...

Read More

Read Comments


Zack Snyder's new zombie-heist movie arrives as we find ourselves at the nadir of the zombiepocalypse era
One of Apple TV 's more striking entries in the streaming wars was Servant, a flawed but intriguing thriller created by Tony Basgallop and executive produced by M. Night Shyamalan. Could it stand to obfuscate a bit less? Absolutely, but its story of the "reborn doll" that takes on a new form upon the arrival of a mysterious nanny offers an unnerving and austere exploration of grief.


'Battlestar Galactica' alum reprises her 'Clone Wars' role in latest episode of Disney series, sending Twitter into a frenzy.