The death toll from an outbreak of coronavirus in Italy climbed by 756 to 10,779, the Civil Protection Agency said on Sunday, the second successive fall in the daily rate. Italy's largest daily toll was registered on Friday, when 919 people died. The total number of confirmed cases in Italy rose on Sunday to 97,689 from a previous 92,472, the lowest daily rise in new cases since Wednesday.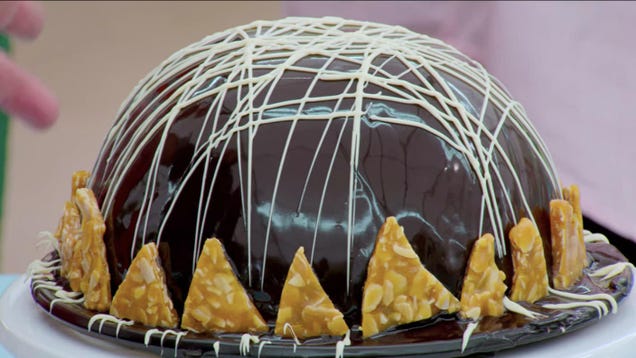 Believe it or not, even a big outdoor tent in the British countryside isn't safe from the spread of the coronavirus—regardless of how generally positive and uplifting the people in that tent tend to be. As reported by Deadline, production on the 11th season of The Great British Bake Off (that's The Great British…

Read more...


The number of deaths from coronavirus in Italy fell for the second consecutive day on Sunday but the country still looked almost certain to see an extension of stringent containment measures. The Civil Protection department said 756 people had died in the last day, bringing the total to 10,779 - more than a third of all deaths from the virus worldwide. "The measures that were due to expire on April 3 inevitably will be extended," Regional Affairs Minister Francesco Boccia told Sky TG24 television.


"The more we all follow the rules, the fewer lives will be lost and the sooner life can return to normal," Johnson said in a letter


Floyd Cardoz, the winner of "Top Chef Masters" Season 3, has died due to complications from the coronavirus. He was 59.His family confirmed his death to Indian publication Scroll.in. Cardoz admitted himself to a New York hospital on March 8, shortly after his return from India, according to his Instagram account.Cardoz was also featured on Season 2 of Netflix's "Ugly Delicious," a travelogue show following James Beard Award-winning chef David Chang. "I don't want to believe this," Chang wrote Wednesday on Twitter."People may not realize it, but so much of the food you eat today was influenced by Floyd when he was the cdc at Lespinasse with the late chef Grey Kunz," he continued. "The family tree that branched out of that hall of fame kitchen changed gastronomy in America for the better."Also Read: Stuart Gordon, Director of Cult Horror Films 'Re-Animator' and 'Just Beyond,' Dies at 72"But as great as a chef as Floyd was, he was a better person and amazing dad. I will miss you so much Floyd," Chang concluded."Bravo and the 'Top Chef' family are deeply saddened by the passing of Chef Floyd Cardoz.  Floyd was a talented chef who competed and won 'Top Chef Masters.'" said a network spokesperson. "He was thoughtful, kind and his smile illuminated a room. He was an inspiration to chefs around the world and we offer our deepest sympathy to his family and friends."TheWrap also reached out to Netflix seeking comment on Cardoz's passing. We did not immedi