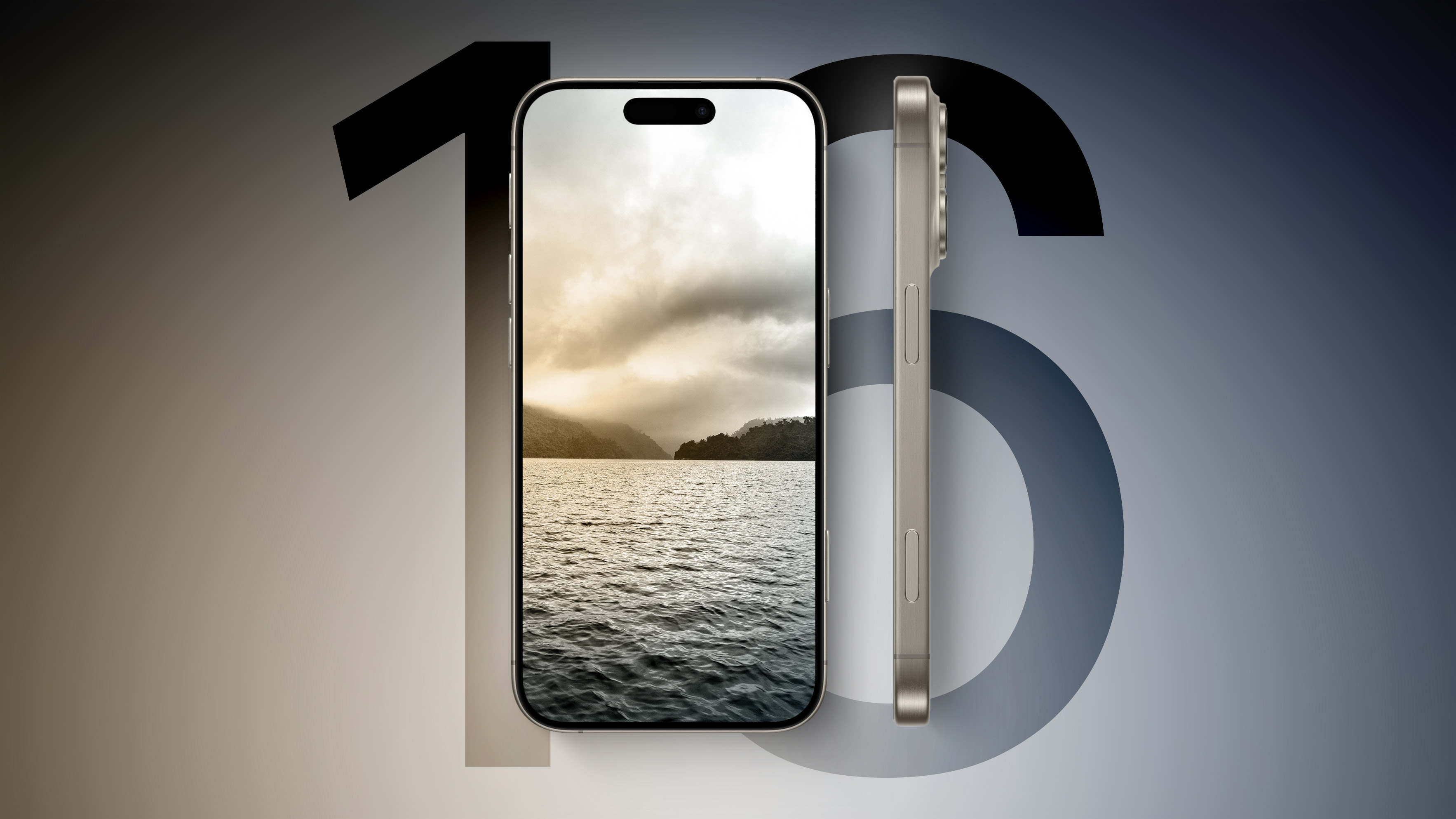 Apple plans a significant upgrade to the iPhone 16 microphone to improve the new AI-enhanced Siri experience, according to Apple analyst Ming-Chi Kuo.


TubeBuddy for Chrome, Firefox, Edge, Opera, and Android provides YouTube creators with straightforward optimization and channel management. Having some assistance with your YouTube channel's management enables you to focus more on your content than the tedious media production aspect. TubeBuddy includes multiple productivity Tools geared for success while still guiding you through YouTube's best practices [License: Freemium | Requires: 11|10|8|7|Android|Linux|macOS | Size: Size Varies ]
Today's big Gemini AI announcement from Google was inevitably going to suck all the air from any other big Pixel product updates. However, amid all the talk of native AI on Pixel 8 Pros, Google is also dropping a big feature-rich Android 14 update for Pixel cameras that the company claims will enhance your videos…

Read more...



RELATED ARTICLES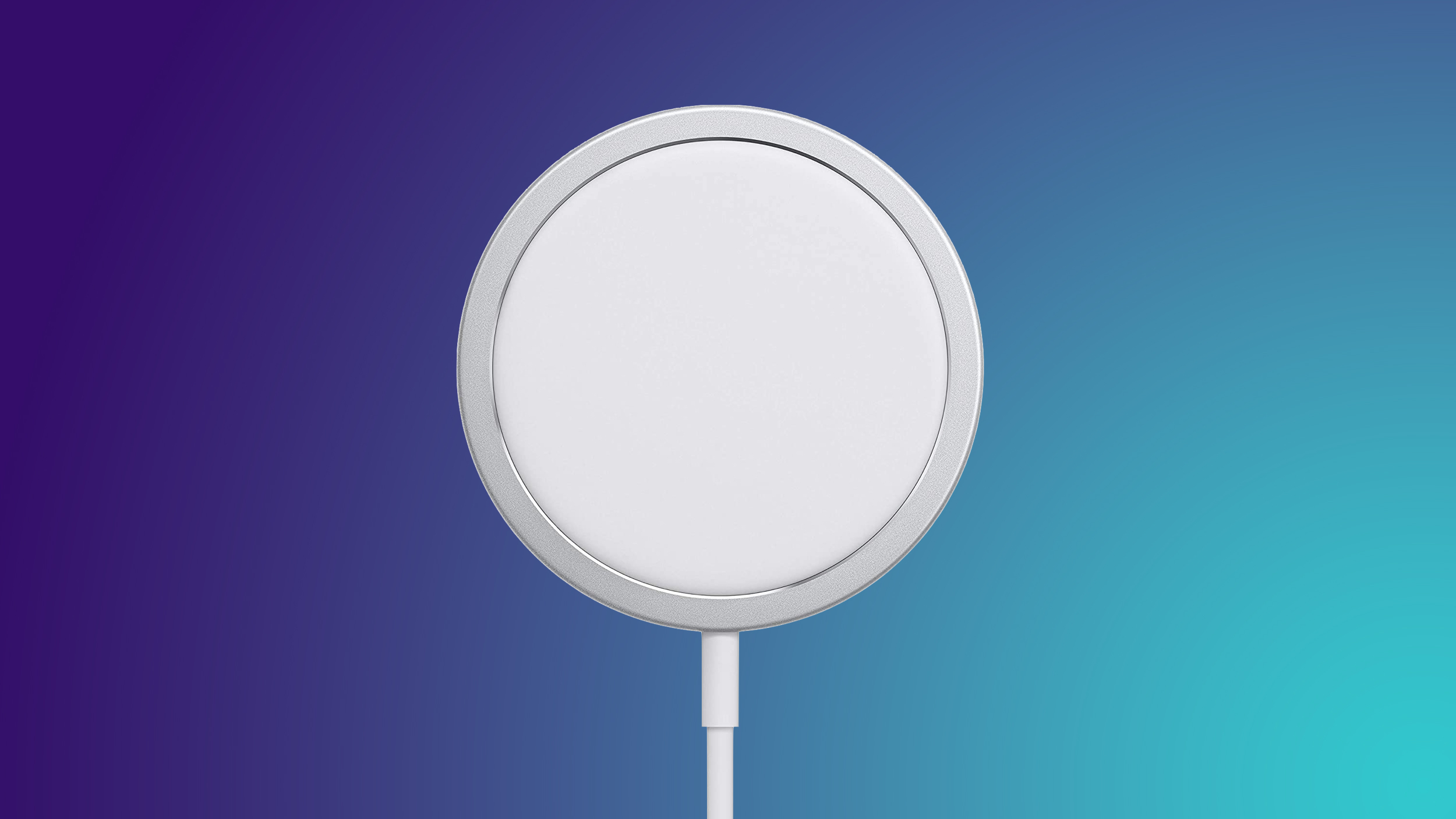 Next-generation Qi2 chargers from Anker will charge the iPhone 13, iPhone 14, and iPhone 15 at faster 15W speeds, Anker told The Verge. Current Qi-based chargers from companies like Anker are limited to 7.5W when used with Apple's iPhones, while MagSafe chargers support 15W charging.



We've also included some helpful answers to common questions about buying a computer at the bottom of this article. If you're considering a laptop instead, be sure to check out our best laptop deals, updated daily.

Note: Tech deals come and go quickly, so it's possible some of these computer discounts will have expired before this article's next update.

Best gaming desktop computer deals Alienware Aurora R16, Core i7/RTX 4080/16GB RAM/1TB SSD, $2,249.99 (12% off on Dell)

Meta has launched a standalone version of its image generator as it tests dozens of new generative AI features across Facebook, Instagram and WhatsApp. The image generator, called Imagine, was first previewed at the company's Connect event in November and has been available as part of Meta's AI chatbot.

Now, with its own dedicated website at imagine.meta.com, the tool will be available outside of the company's messaging apps. Like other generative AI tools, Imagine allows users to create images from simple text prompts. Imagine, which relies on Meta's Emu model, will generate four images for each prompt.

The images all have a visible watermark in the lower left corner indicating they were created with Meta AI. Additionally, Meta says it will soon begin testing an invisible watermarking system that's "resilient to common image manipulations like cropping, color change (brightness, contrast, etc.), screen shots and more." For those interacting with the image generator in Meta's messaging apps, the company also introduced a new "reimagine" tool, which allows users to tweak existing images created with Meta AI in chats with friends.

Interestingly, the standalone site for Imagine requires not just a Facebook or

RELATED ARTICLES
Save up to $400 on the latest Windows OS, with bargains on other essential programs and refurbished Surface devices, as well.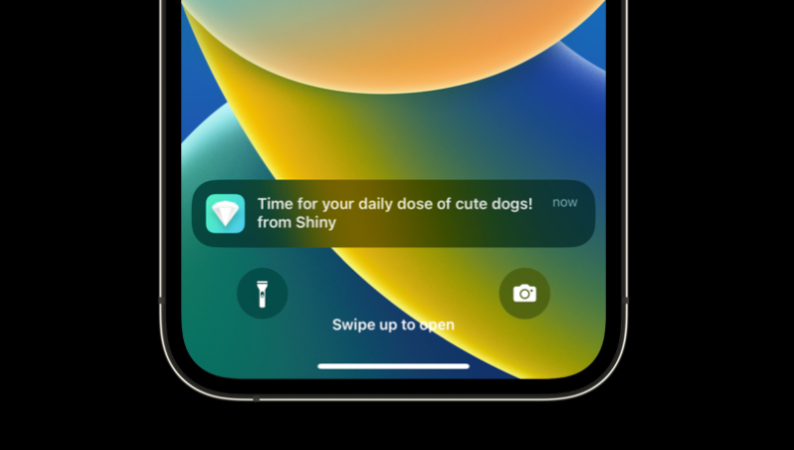 Unidentified governments are surveilling smartphone users by tracking push notifications that move through Google's and Apple's servers, a US senator warned on Wednesday (via Reuters).


Acer just announced a new gaming laptop, the Nitro V 16. This computer has some serious bells and whistles, with the key takeaway being the inclusion of the just-announced AMD Ryzen 8040 Series processor. The processor has plenty of oomph for modern gaming applications, with the addition of AI technology to enable enhanced ray-traced visuals.

You can spec out the laptop how you see fit, with GPU options up to the respectable NVIDIA GeForce RTX 4060. This GPU features DLSS 3.5 tech and its own AI-powered ray-tracing, called Ray Reconstruction. You have your pick of two display options, with availability of WQXGA or WUXGA screens. Both options boast 165 Hz refresh rates and 3ms response times. Acer promises that the displays offer "fluid visuals with minimal ghosting and screen tearing."

As for other specs, you can beef up the laptop with up to 32GB of DRR55600 RAM and 2TB of PCIe Gen 4 SSD storage. Acer also touts a new cooling system that features a pair of high-powered fans that make it "well-equipped to take on heavy gameplay." To that end, you can monitor performance and temperature via the company's proprietary NitroSense utility app.

There are three microphones outfitted with AI-enhanced noise reduction tech, for online tomfoolery, and the speakers incorporate DTS:X Ultra sound optimization algorithms for immersive audio. Finally, you get a USB-4 Type C port, two USB 3 ports, an HDMI port, a microSD card reader and WiFi 6E compatibility.

If the name of the processor seems a bit confusing, that's because AMD recently

RELATED ARTICLES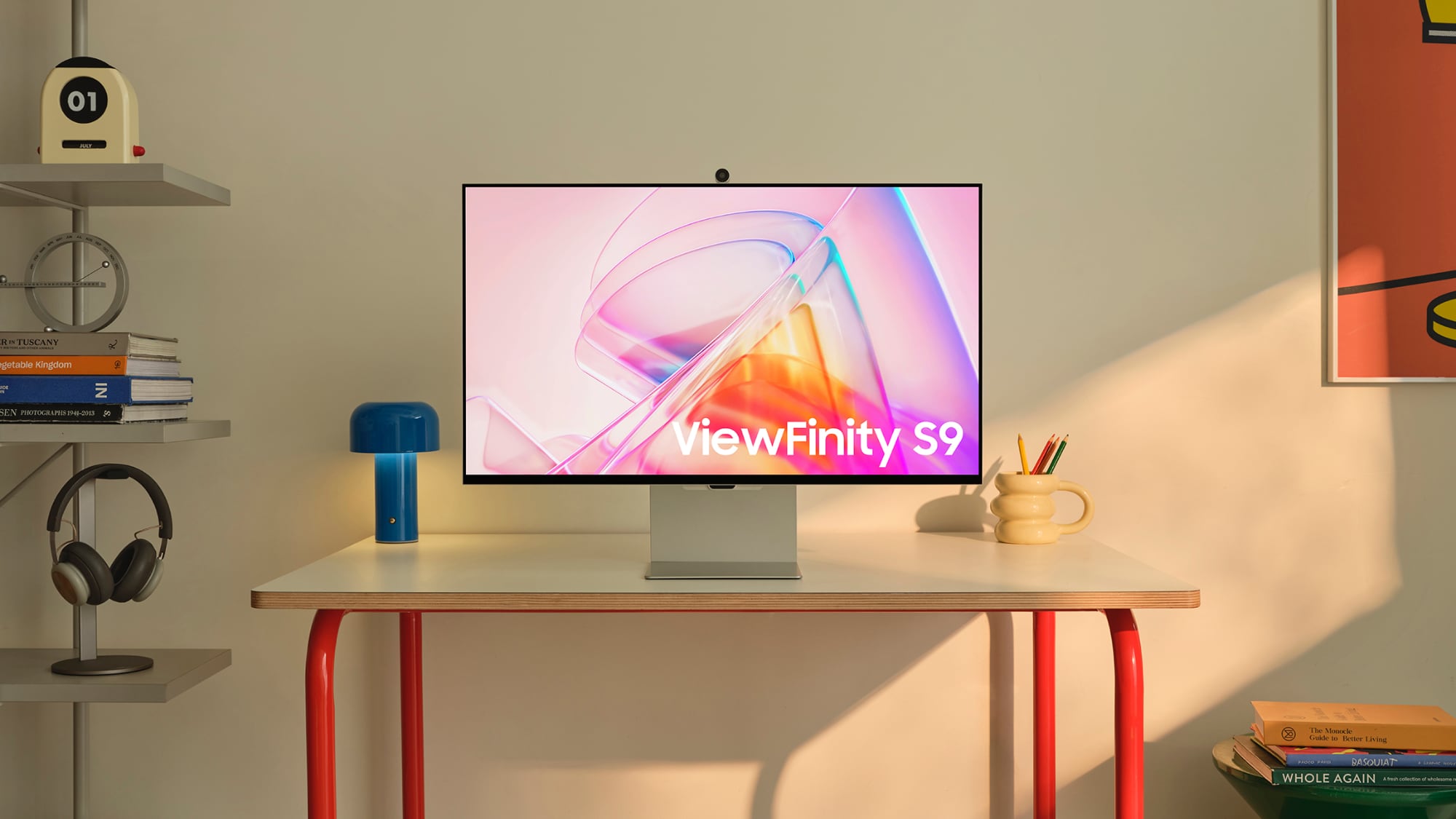 Samsung's 27-inch ViewFinity S9 5K display has hit a new all-time low price today on Amazon, available for $1,044.04, down from $1,599.99. The display has an estimated delivery date of December 12 if ordered today.


EE TV, a new broadband TV platform from EE, today launched as a BT TV replacement service in the UK, offering subscribers the option of an Apple TV 4K with customized remote control.


A disinformation campaign led by a group linked to Russia's GRU is using images of celebrities like Taylor Swift, Beyoncé, Kim Kardashian, Justin Bieber, and Oprah to lambast Ukraine.
Policymakers remain locked in negotiations on the EU AI ACT, as Senators signal that U.S. Congress is taking a divergent approach on artificial intelligence policy.
Disney today announced that customers who subscribe to its Hulu and Disney bundle can access Hulu content through a new "Hulu on Disney " beta that aims to combine the two apps into a single app.



In January, AMD launched the Ryzen 7000 family, of which the Ryzen 7040 included the first use of what AMD then called its XDNA architecture, powering Ryzen AI. (When rival Intel disclosed its Meteor Lake processor this past summer, Intel began referring to the AI accelerator as an NPU, and the name stuck.)

More than 50 laptop models already ship with Ryzen AI, executives said. Now, it's on to AMD's next NPU, Hawk Point, inside the Ryzen 8040. In AMD's case, the XDNA NPU assists the Zen CPU, with the Radeon RDNA architecture of the GPU powering graphics. But all three logic components work harmoniously, contributing to the greater whole.

"We view AI as the single most transformational technology of the last ten years," said Dr. Lisa Su, AMD's chief executive, in kicking off AMD's "Advancing AI" presentation on Wednesday.

Now, the fight is being waged across several fronts. While Microsoft and Google may want AI to be computed in the cloud, all the heavyweight chip companies are making a case for it to be processed locally, on the PC. That means finding applications that can take advantage of the local AI processing capabilities. And that means partnering with software developers to code apps for specific processors. The upshot is that AMD and its rivals must provide software tools to enable those applications to talk to their chips.

Natu


RELATED ARTICLES
Ahead of the International Day of Persons with Disabilities last Sunday, Apple released a short film that showcased its Personal Voice accessibility feature, which debuted earlier this year in iOS 17. Personal Voice allows users to create digital versions of their voice to use on calls, supported apps and Apple's own Live Speech tool.

For those who are at risk of permanently losing their voice due to conditions like Parkinson's disease, multiple sclerosis, ALS and vocal cord paralysis, not sounding like yourself can be yet another form of identity loss. Being able to create a copy of your voice while you're still able might help alleviate the feeling that you'll never feel like yourself again, or that your loved ones won't know what you sound like.

All iOS 17, iPadOS 17 and macOS Sonoma users can create a personal voice in case you need it in the future — whether temporarily or for long-term use. I found the process (on my iPhone 14 Pro) pretty straightforward and was surprisingly satisfied with my voice. Here's how you can set up your own Personal Voice, as long as you've upgraded to iOS 17, iPadOS 17 or macOS Sonoma (on Macs with Apple Silicon).

Before you start the process, make sure you have a window of about 30 minutes. You'll be asked to record 150 sentences, and depending on how quickly you speak, it could take some time. You s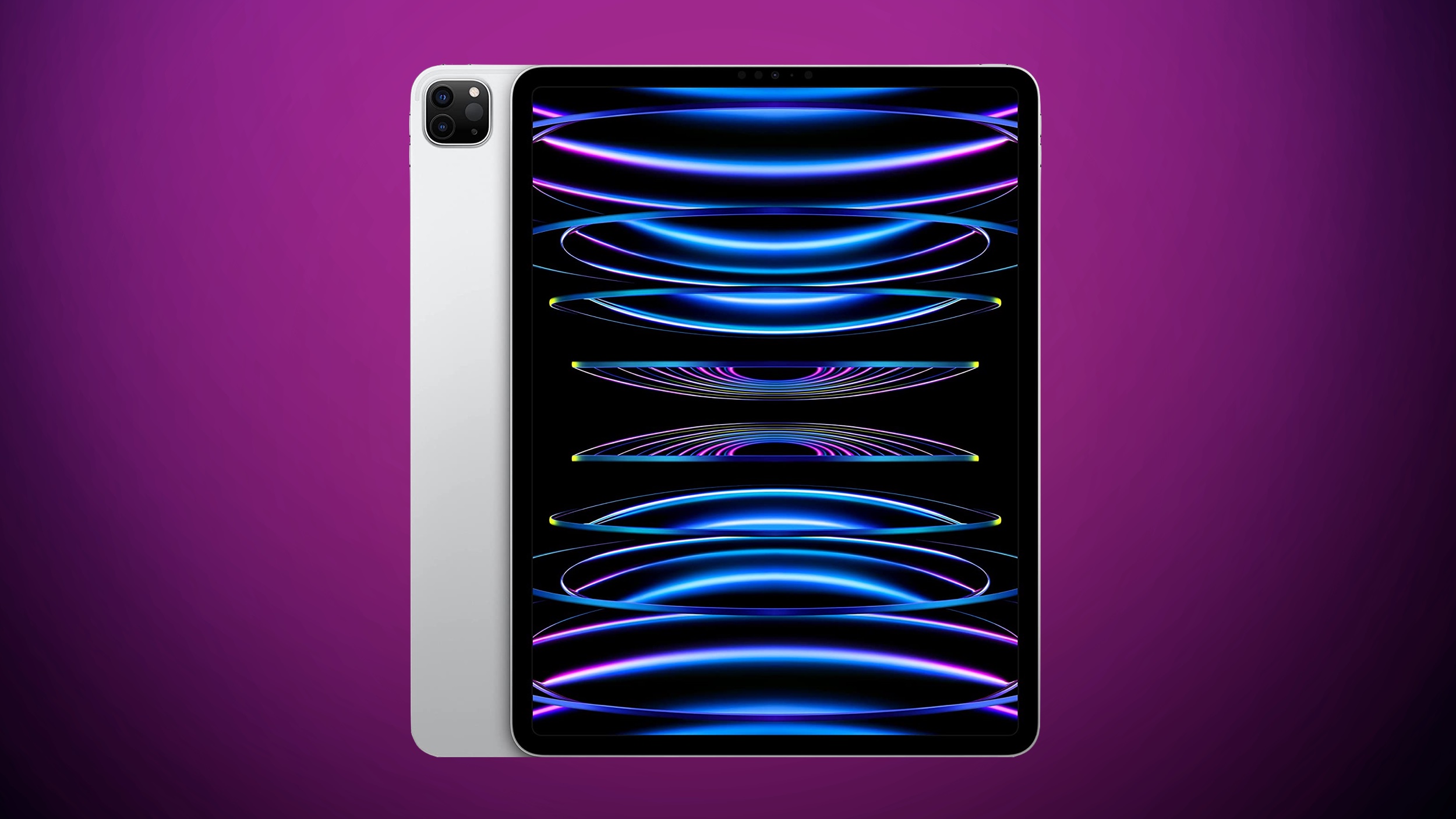 To boost falling iPad sales, Apple has a major refresh planned for the ?iPad? lineup in early 2024, according to Bloomberg's Mark Gurman. Apple plans to debut new iPad Air and iPad Pro models, both of which will feature notable changes.



Microsoft just put AI front-and-center with Windows 11's massive 2023 Update, which added the Windows Copilot AI assistant and awesome AI "Cocreator" features to Paint. Copilot is coming to Windows 10, too. And Intel, AMD, and Qualcomm have been busy integrating AI-boosting "NPUs" (neural processing units) to the PC chips destined to hit the streets next year, aiming to enhance tasks with local AI that runs on your computer's hardware rather than hitting up servers in the cloud.

get windows 11 pro for cheap Windows 11 Pro

As a controversial COP28 continues in Dubai, a new report emphasizes that "the world is on a disastrous trajectory." The Global Tipping Points report emphasized the need for an immediate phasing out of fossil fuels and a commitment to beneficial solutions. Tipping points are small thresholds that, when crossed, spark a series of events, including the passage of other tipping points. 

The report, led by the University of Exeter and the Global Systems Institute, looked at 26 negative tipping points and the Earth's chances of breaching them as it heads towards a global warming of 2.7 degrees Fahrenheit. Scientists from the European Union have declared 2023 as the hottest year on record. As things stand, researchers found five tipping points are currently at risk of being hit, such as major ice sheets collapsing and warm-water coral reefs dying off. Another three are possible in the 2030s (when that 2.7 F marker is crossed).

The Global Tipping Points report bluntly states: "The existence of tipping points means that 'business as usual' is now over. Rapid changes to nature and society are occurring, and more are coming. If we don't revise our governance approach, these changes could overwhelm societies as the natural world rapidly comes apart." It also emphasizes the importance of pursuing positive tipping points, such as the massive rollout of EVs.

The report lays out six key recommendations to avoid negative tippin
The year's coming to a close, but there's still plenty of time for more AI news. Microsoft just announced its Copilot AI chatbot is integrating with OpenAI's latest model, GPT-4 Turbo, and the image generator DALL-E 3, among other upgrades. This should drastically improve the overall functionality of the service, just in time for its one-year anniversary/birthday. Wait, do AI chatbots have birthdays?

First up, there's OpenAI's latest and greatest large language model. GPT-4 Turbo integration will allow Copilot users to tackle complex tasks that would cause previous iterations of the software to sputter into madness. The last generation allowed for just 50 pages of text as a data input, while GPT-4 Turbo accepts up to 300 pages. The end result? More meaningful responses to queries. The integration is currently being tested by select users, with wider availability in the next few weeks.

There's also integration with the newest DALL-E 3 Model. This chatbot
Apple is reportedly lobbying India to delay the implementation of a rule that requires all smartphones sold in the country to have a USB-C charging port. While Apple has already started shifting away from the Lightning port in the iPhone 15 lineup (and other products), the regulation differs from a similar one enacted in the European Union in that India may press Apple to switch to a USB-C port on older iPhones.

Other manufacturers, including Samsung, have agreed to India's plan to have a universal USB-C charging port on their smartphones by June 2025, which is six months after the EU's deadline (such OEMs have long been using USB-C charging ports anyway). Apple, however, is said to have pressed India to delay the implementation of the rule, or at least to exempt older iPhones from the requirement.

According to Reuters, Apple executives told Indian officials late last month that were the rule to be applied to older iPhones, the company would not be able to meet production targets as set out by the country's production-linked incentive (PLI) program. Under this scheme, India grants electronic manufacturers financial incentives to make new investments and generate
NEW RESOURCES Kenya News Agency: Govt Launches Treaty Database. "The Ministry of Foreign and Diaspora Affairs, in collaboration with the United Nations Development Programme (UNDP), the African Union (AU), and the government […]