As the world warms up, it's becoming increasingly obvious that we can't just keep belching all our carbon dioxide out into the atmosphere. Scientists are searching for ways to pluck it out of the air and stash it underground, store it in concrete, turn it into carbon nanofibers or even make fuel out of it. Now researchers at MIT have found another way to reuse this unwanted element - build lithium-carbon dioxide batteries.

.. Continue Reading MIT's lithium-carbon dioxide battery generates power and solidifies carbon

Energy

Batteries Battery Carbon Carbon capture Carbon Dioxide Energy MIT
Mike Pompeo, the US Secretary of State, on Sunday publicly warned administration staff that they needed to either work with the Trump agenda or leave their positions. His comments came after reports that Rod Rosenstein, the deputy attorney general, discussed wearing a wire and recruiting cabinet members to invoke the 25th amendment in the days following the firing of James Comey, the FBI director.  The  25th amendment allows for the removal of the president from office if he or she was deemed unfit to carry out duties. In a thinly-veiled attack raising further questions over whether Mr Trump would fire Mr Rosenstein, Mr Pompeo suggested that White House officials should find "something else to do" if they do not support President Trump's agenda.  "I've been pretty clear since my beginning of service here in this administration, if you can't be on the team, if you're not supporting this mission, then maybe you ought to find something else to do," he said. Mr Rosenstein is overseeing the Mueller investigation after Jeff Sessions, left, recused himself from the investigation Credit: SAUL LOEB/ AFP "I've told that to my senior colleagues, I've told it to junior folks at the CIA, and the State Department; we need everyone who's engaged in helping achieve President Trump's mission. "And I hope that everyone in every agency: DOJ, FBI, State Department is on that mission." "If you're not, you should take thi
Fire crews dealing with the clean-up operation after Hurricane Florence are having to move thousands of dead fish from roadways after storm surges and flooded rivers brought shoals far inland. A team was deployed to interstate 40 where a large number of fish were hosed off the highway after the hurricane dropped eight trillion gallons of water on North Carolina.


It's been 10 years since Google took the wraps off the G1, the first Android phone. Since that time the OS has grown from buggy, nerdy iPhone alternative to arguably the most popular (or at least populous) computing platform in the world. But it sure as heck didn't get there without hitting a few bumps […]

RELATED ARTICLES
Rep. Kevin Cramer (R-N.D.) blasted professor Christine Blasey Ford's



RELATED ARTICLES
The ongoing saga over the FCC's handling of public comments to its net neutrality proposal continues after The New York Times sued the organization for withholding of information that it believes could prove there was Russian interference. The Times has filed multiple Freedom of Information Act requests for data on the comments since July 2017, […]
An Alexa-powered microwave may sound silly. Here's why it's a brilliant idea.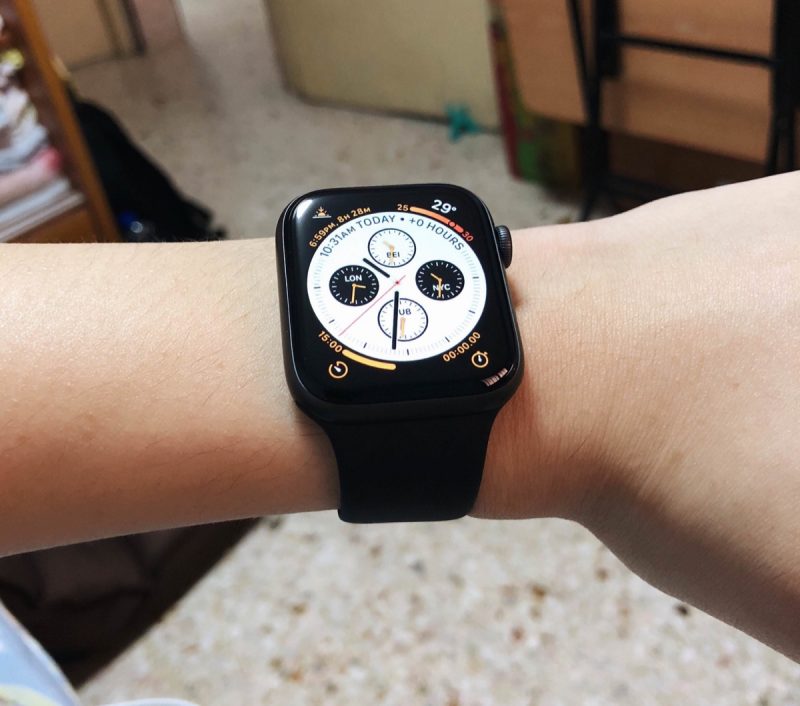 With Apple Watch Series 4 models wending their way to Apple customers in the United States and many other countries today, some people have already picked up their orders and are sharing their first impressions of the new smartwatch online.


The Alexa-powered Amazon microwave you didn't ask for is here. The company's big hardware splurge encompasses your car, your kitchen and even your walls. There's upgraded Echo devices, too, if that's what you were looking for. Meanwhile, Apple's iOS...
Expectation is high and #AppleEvent is trending on Twitter, so you know it's September 12 when Apple is expected to introduce new iPhones, Apple Watch, iPads and possibly a few more goodies. I thought it might be good to flag up a few enterprise-focused things to watch for.

What we think we know We've provided cut-out-and-keep guides to some of the latest speculation here, here and here, and I'll be attempting a live feed over here (I'm using a new tool to do so and wanted to test it somewhere first). The new Macs will pack a punch but will merit an article of their own. I'll be providing post-announcement analysis here after the event, but for now I wanted to touch base on the potential significance of Apple's new products for enterprise users.

To read this article in full, please click here


Lenovo's Smart Display with Google Assistant has hit the market. There are two versions of the device, 8-inch and 10-inch, both with full HD screens, and priced at $200 and $250 respectively. "The cost is significantly below an iPad mini and it offers far more functionality than just a digital picture frame or a Bluetooth speaker," said Alan Lepofsky, principal analyst at Constellation Research.