A bad month has just gotten a whole lot worse for Huawei. According to a Reuters report and confirmed by the two companies, Google is preparing to cut off the China-based smartphone maker's Android license, preventing future Huawei phones (such as the upcoming Mate 30) from using the Play Store and Google's popular apps and services.

The bombshell comes just days after President Donald Trump signed an Executive Order barring U.S. companies from using telecommunications equipment made by firms that "pose a national security risk." While the order didn't single out Huawei, the Commerce Department simultaneously added Huawei to its Entity List, effectively banning the smartphone maker from buying parts and components from U.S. companies without explicit government approval. Together, the two moves make it extremely difficult for any U.S. company to do business with Huawei.

To read this article in full, please click here


We've become used to the routine: Microsoft releases one of its twice-annual Windows 10 feature updates, often delayed due to bugs, and the world yawns. And throughout most of the six months of previews for Windows 10 version 1903, a.k.a. the May 2019 Update, it looked like it was going to be the usual routine again.

Except this time, it's different. About six weeks before the update's planned release, Microsoft made an unexpected late addition, one of the most meaningful features added to Windows 10 in a long time.

What is that feature, and what else is important is in this new update? Read on for details.

To read this article in full, please click here



RELATED ARTICLES
Hey y'all! The latest Inside Google & Alphabet newsletter is available at https://inside.com/campaigns/inside-google-alphabet-2019-05-21-14404 . Remember, the newsletter comes out every weekday excepting holidays and it's free! Sign up here: https://inside.com/google TWEAKS AND […]
Microsoft on Monday returned to the Mac browser market when it released the first public preview of its revamped Edge browser for macOS.

Delivery of the "Canary" edition for macOS came two weeks after prodigious Windows leaker WalkingCat, also known by his Twitter account @h0x0d, tweeted the download links for the Canary and more polished Dev builds of Edge for the Mac.

[ Further reading: Google's Chromium browser explained ] Like Google Chrome, Edge releases in multiple builds representing increasingly more stable versions of the browser. Canary, the least reliable, is updated daily, while the Dev version refreshes weekly. Beta and Stable builds appear every six weeks.

To read this article in full, please click here


Members of the House Freedom Caucus voted Monday evening to condemn one of the group's co-founders, Representative Justin Amash (R., Mich.) in response to his impeachment stand against President Trump.Representative Jim Jordan, the ranking Republican on the Oversight Committee and former chairman of the Freedom Caucus, told Politico that the group easily passed the 80 percent threshold for the adoption of a formal position."It was every single person who totally disagrees with what he says," Jordan said after the meeting, which Amash did not attend.Amash broke ranks Saturday, becoming the first Republican to say publicly that the obstructive behavior attributed to Trump by special counsel Robert Mueller was impeachable. Here are my principal conclusions: 1\. Attorney General Barr has deliberately misrepresented Mueller's report. 2\. President Trump has engaged in impeachable conduct. 3\. Partisanship has eroded our system of checks and balances. 4\. Few members of Congress have read the report. -- Justin Amash (@justinamash) May 18, 2019In addition to the backlash he received from the Freedom Caucus, Amash's impeachment stand prompted an immediate primary challenge from Michigan state representative Jim Lower, who told the Detroit Free Press on Monday that he planned to announce his bid in July, but felt compelled to speed up his timeline in the wake of Amash's statements.A number of top Republicans, including House Minority Leader Kevin McCarthy, have
The Daily Crunch is TechCrunch's roundup of our biggest and most important stories. If you'd like to get this delivered to your inbox every day at around 9am Pacific, you can subscribe here. 1. Millions of Instagram influencers had their private contact data scraped and exposed A massive database containing contact information for millions of […]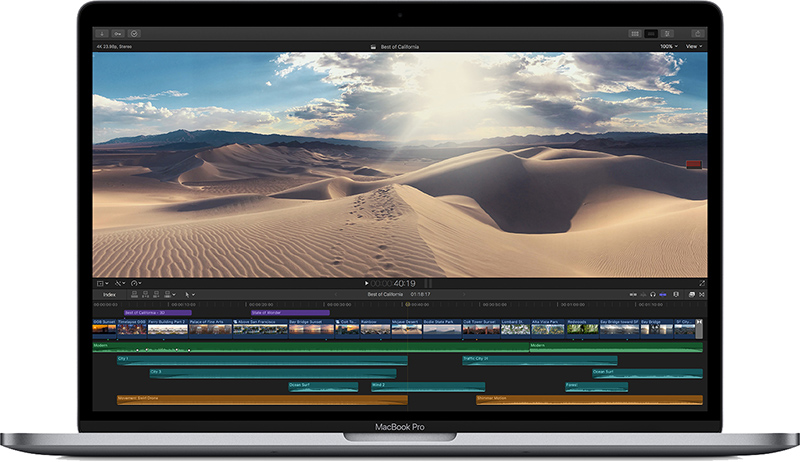 Apple today announced the surprise launch of a new 13 and 15-inch MacBook Pro models, which are the fastest Mac notebooks ever at the top of the line. The updated machines feature Intel's 8th and 9th-generation processors, with high-end models featuring eight cores for the first time.


Google tracks your information in ways you may not know about.

RELATED ARTICLES
Mozilla released Firefox version 67 on Tuesday, promising that the browser is 40 to 80 percent faster compared to a year ago. Firefox 67 also ships with a number of other new features, including amped-up Private Mode options and an intriguing GPU acceleration tool.

Ever since Firefox Quantum overhauled the browser's backbone at the end of 2017, Firefox has emphasized speed as a niche in the crowded field of competing browsers. As our recent browser tests showed (based on Firefox 64) it's a niche that the company has somewhat exploited—Firefox is indeed fast, but so is its competition. Opera remains our favorite browser.

To read this article in full, please click here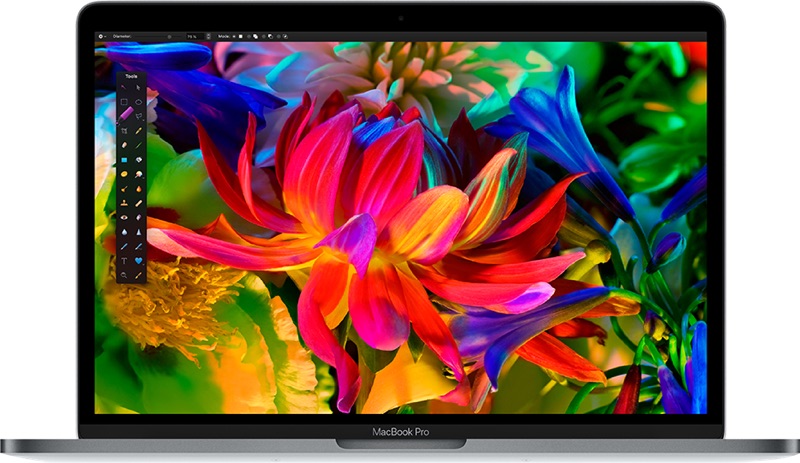 Alongside the launch of new MacBook Pro models, Apple today introduced a new Backlight Service Program for the 13-inch MacBook Pro.


Jump ropes, EKGs, body composition scanners: Here's what you can sync to your Apple devices.

Apple and other tech firms are being sued for piracy by the estate of composer Harold Arlen for offering unauthorized copies of his songs, reports the BBC. Arlen's son, Sam Arlen, says he has found more than 6,000 unauthorized copies of his father's songs on Apple, Google, Amazon and Microsoft's services.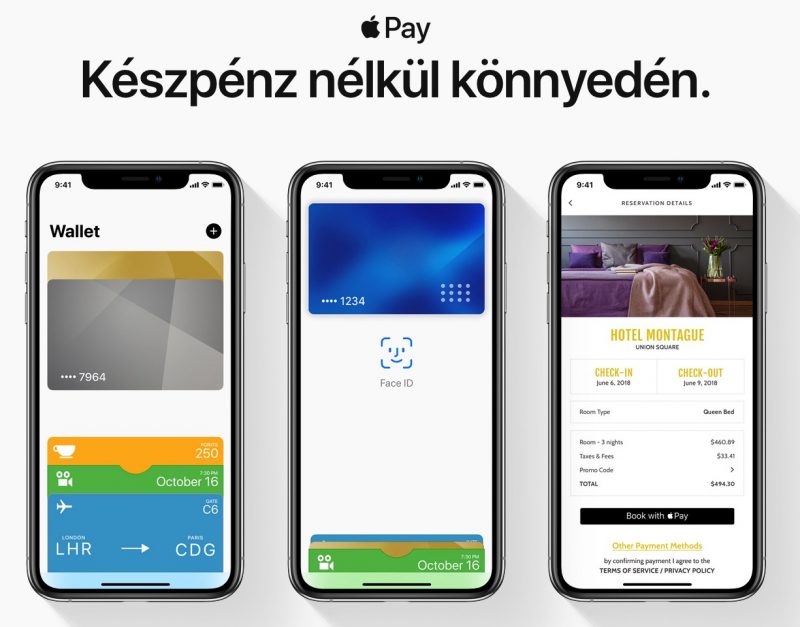 Apple Pay officially launched in Hungary and Luxembourg today, enabling bank card holders there to use Apple's mobile payment system for iPhone, iPad, Mac, and Apple Watch wherever they see the contactless logo.


InterDigital and Qualcomm are the two major American holders of patents for wireless networking technology, including the 5G networks rolling out this year in China. Last week, President Donald Trump issued an executive order restricting the ability of U.S. firms to sell technology to Huawei, though officials on Monday eased some of those restrictions for 90 days. InterDigital, which generates revenue by developing wireless technologies and then licensing out the patents, said it believes it can continue its efforts to strike a 5G deal with Huawei because export control laws do not cover patents, which are public records and therefore not confidential technology.


There are almost always decent Instant Pot deals available on Amazon. Then during big shopping events like Black Friday and Prime Day, the best deals of the year pop up and offer some truly terrific prices on the world's most popular multi-cookers. As good as Black Friday and Prime Day deals are though, we've never seen an Instant Pot sale like the one we just stumbled across on Amazon. The $130 Instant Pot 6 Qt Aura Multi-Use Programmable Multicooker is currently on sale for just $59.95 with free Prime delivery. That's a discount of more than 50%, which is completely unheard of with Instant Pots.There is no question that this deal will sell out, but you should order one even after shipping quotes start to slip. Our guess is it's a mistake, but Amazon will still have to honor the sale price even if it is. There literally might never be a better deal on an Instant Pot, so hurry!Here are the key details from the product description: * Please note this item does not have a pressure cooker function. * Aura replaces 10 commonly used kitchen appliances - Roast, Stew, Bake, Steamer, Slow Cooker, Sear/Saute Pan, Rice Cooker, Yogurt Maker, Fermenter and Warmer, your favorite dishes are as easy as pressing a button! * The microprocessor controls the time and temperature to ensure consistent cooking results. You can customize your settings using the operation keys /- to adjust cooking time and temperature to achieve your preferred cooking results. * Sear/Saute - Flexible temperature settings makes it ideal for simmering, caramelizing and sauteing vegetables, and searing meat. Temperature ranges from 250~425°F [120~220°C], you can easily adjust the time
Hey y'all! The latest Inside Google & Alphabet newsletter is available at https://inside.com/campaigns/inside-google-alphabet-2019-05-20-14368 . Remember, the newsletter comes out every weekday excepting holidays and it's free! Sign up here: https://inside.com/google NEW RESOURCES […]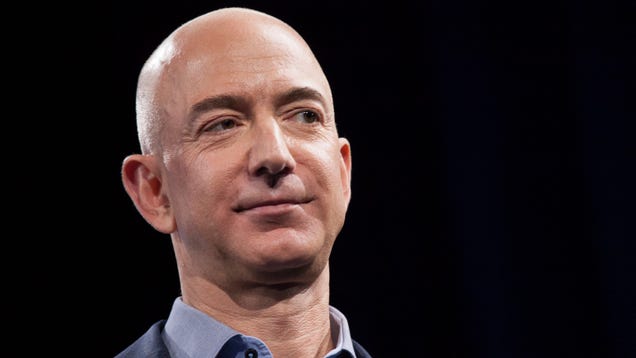 On Wednesday, during an Amazon shareholder meeting, investors will vote on proposals pushing for more oversight on the tech giant's facial recognition efforts. But there are a number of caveats.


Read more...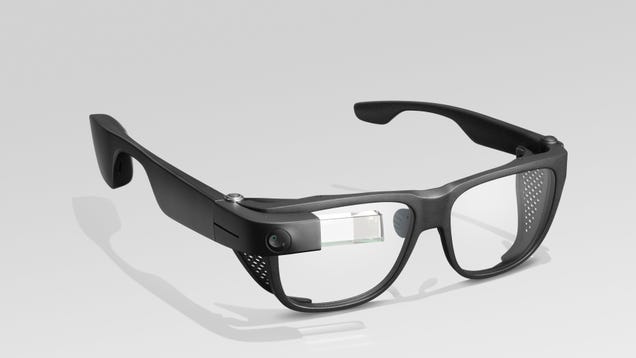 Almost two years ago, Google parent Alphabet reminded the world that Google Glass wasn't dead—it just wasn't for regular consumers. Rebranding Google Glass as an enterprise tool for blue-collar factory workers and doctors was a savvy move that breathed new life into the smart glasses. Today, Alphabet is building on…

Read more...


The trade war with China has reached new heights in the past few weeks, as the Trump administration recently announced that US companies will be banned from buying equipment from certain Chinese companies. Huawei's name wasn't explicitly mentioned, but it was obviously implied that China's biggest tech company is included on the list. Separately, the US government also issued a ban that prevents Huawei from dealing with US tech companies, whether it's for parts procurement or software licenses. The first effects of that decision are already here, as Google has already said it will comply with the ban, effectively revoking Huawei's access to the version of Android that everybody wants. Several chipmakers, including Intel and Qualcomm, have also reportedly cut ties with Huawei for the time being.On top of that, a report reveals that top officials from the US intelligence community have been meeting with tech execs, universities, and trade organizations to brief them about the security perils related to doing business with China.The briefings began last October and have been held in California and Washington, The Financial Times reports (via The Verge), with US intelligence informing those in attendance about the cyber threats and the theft of intellectual property risks that come with dealing with China.Among those giving the briefings was Dan Coats, the director of national intelligence, the report notes. The meetings reportedly included the sharin