The Apple Watch Series 7 is available now. Here's what you need to know about trading in your old Apple Watch.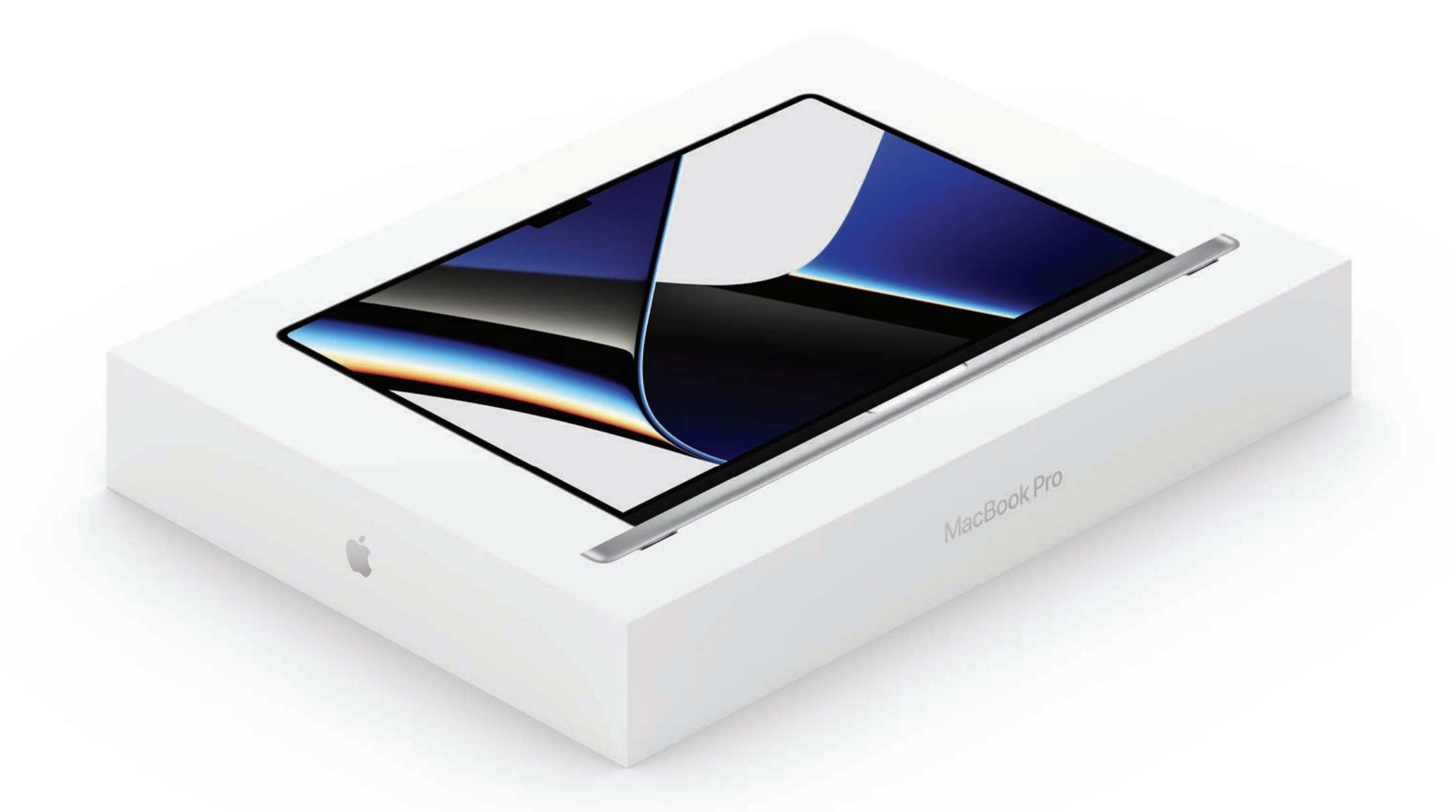 Ahead of a Tuesday release, the new 14-inch and 16-inch MacBook Pros are now starting to ship to customers who were lucky enough to get an early delivery date, as availability of the new Macs seemingly continues to be low.
— Opaque Sphere (@OpaqueSphere) October 23, 2021


We promise it's not hard. Watch this video and read on to see how to change a flat.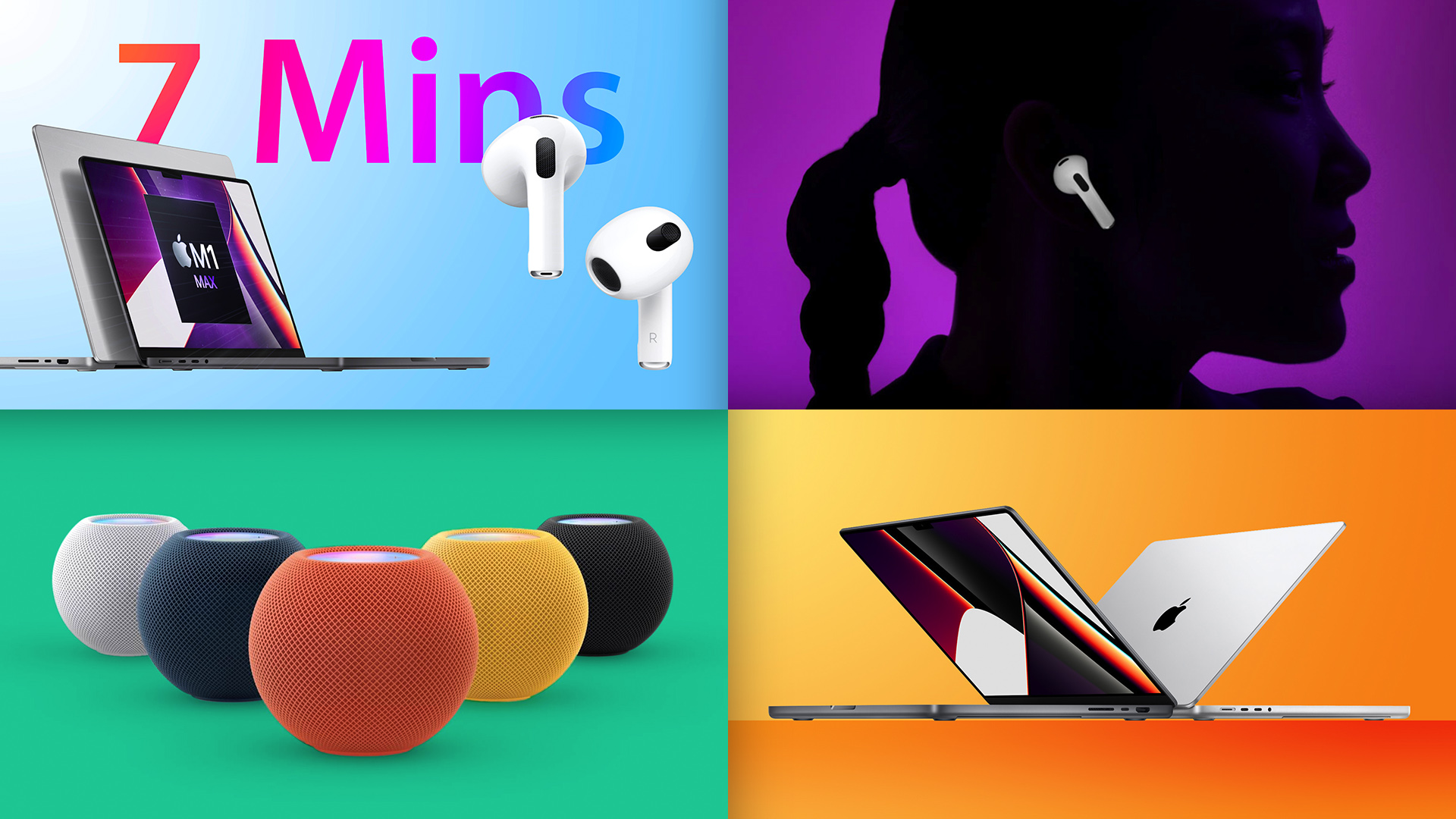 The news this week was dominated by Apple's Monday event, with the company spending most of its time talking about the new MacBook Pro models with M1 Pro and M1 Max chip options, although we did get a few other announcements at the event.


Long ago, Black Friday was a single day of shopping excess. People woke up early the day after Thanksgiving, headed to malls, and fought over deeply discounted sweaters, coffee makers, and TVs. If you looked hard, you could find amazing deep discounts amid piles of questionable "bargains." A while later online retailers cooked up Cyber […]
Dune is the latest big movie streaming on HBO Max at the same time it's in theaters. Here's what to know about it, other movies, shows, prices and everything else.
Some new movies stream in theaters are streaming. Others aren't. Here's if and where you can stream Dune, Halloween Kills, No Time to Die, The French Dispatch, Ron's Gone Wrong and more.
Whether you want something that's more tablet than laptop or more laptop than tablet, there's one here to meet your needs and budget.
"This is a stark lesson from history and shows how unpredictable climate change is -- once something is lost, there is no going back."
Whether it's for commuting, for fun or a little of both, these electric scooters will get you where you're going.
Apple's new 14-inch MacBook Pro gets its first price break, and there are even bigger discounts on Windows laptops and 2-in-1 convertibles.
Some new movies hit streaming immediately, others don't. We sort it out for films like No Time to Die, The French Dispatch, Venom 2, Ron's Gone Wrong and others.
After a long run of teasing the RGB-lit Zephyr mask, Razer is finally ready to sell it to die-hard fans — or possibly cosplayers. The Zephyr costs $100 or there's a $150 Starter Pack with three replacement filter kits. Alas, the Starter Pack is already listed as "out of stock," and the mask by itself is still "coming soon."

Yes, you can customize the lighting through a companion app, but the highlight is a dual-fan active air filtration system with N95 filters — something I'd never thought I'd be writing about a Razer device.

— Mat Smith



Microsoft Surface Duo 2 reviewIts second dual-screen hybrid is another letdown.EngadgetMicrosoft's dual-screen ambitions continue to struggle. Upgraded hardware and a new Glance Bar don't mean much when the Duo 2 is still plagued with inconsistent, finicky software. The new triple-camera array is held back by an atrocious camera app, and thermal issues cause the device to hang. All of this will cost you $1,500.

Continue reading.



'Uncharted' movie trailer plays Nathan Drake's greatest hi
The real world just felt too small when I stepped out of Denis Villeneuve's Dune. There weren't any enormous spaceships ready to rocket off to planets in distant galaxies. No Brutalist palaces amid endless desert vistas. No building-sized sandworms roaming about, eager to devour anyone who disturbed them. Just me and traffic on Atlanta's I-285.

This latest Dune adaptation isn't perfect — it's at times emotionally empty, and it's basically set up for a second movie we may never see — but it successfully transported me to the universe Frank Herbert created over half a century ago. The film focuses on half of the novel, telling the story of Paul Atreides (Timothée Chalamet), a sheltered baron's son who moves to the desert planet of Arrakis. It's an important post, since it's the only world that produces the melange, or spice, which powers interstellar travel. But as Paul quickly learns, it's also a dangerous place for his elite family, and it's where he learns he may also be a potential messiah. You know, typical teen boy stuff.

Warner Bros. and Legendary PicturesAfter being wowed by Dune in the theater, I plan to rewatch it at home on HBO Max, where it's also being released today. But I'm certain the experience won't be the same, even on my 120-inch projector screen. This Dune demands to be seen on something even bigger—a place where your very sense of being can be dwarfed. Dune made me feel like Paul Atreides standing in front of a skyscraper-sized sandworm, waiting to be consumed. And I welcomed it.

Of course, it's no simple thing to trek out to the cinema these days, not with coronavirus still raging and fellow theatergoers refusing
At its event on Monday, Apple announced new 14- and 16-inch MacBook Pros powered by their new M1 Pro and M1 Max chips. Benchmarks for the M1 Pro are nearly double that of the M1, and the M1 Max is even more powerful. As Apple continues on its two-year transition to Apple silicon, its chips' specs outperform those of competitors. Still, not everyone wants or needs a Mac, and Intel has its own super fast chip in the works. So, how can Apple continue to innovate upon its system-on-a-chip architecture, and will the company continue to outpace competition? Macworld executive editor Michael Simon and Computerworld executive editor Ken Mingis join Juliet to discuss what Apple's new MacBooks suggest about the future of the Mac, what that future means for competitors and what users should consider before upgrading. 

To read this article in full, please click here


Microsoft isn't giving up on its dual-screen dreams. The company is back this year with a new Surface Duo that looks like it might fix some of the original's flaws. Instead of a finicky and low-quality camera, the Duo 2 packs a triple-sensor system on its rear, in addition to a selfie shooter inside. The device also has a narrower overall footprint, faster-refreshing screens and some updated software. There's also support for Microsoft's Slim Pen 2, which should make drawing and taking notes a more intuitive experience.

But despite having addressed many of the previous generation's issues and adding some useful features, the Duo 2 remains a frustrating device. And at $1,500, it's still a pricey product with a niche, limited appeal.

Hardware and design changesBy now, you're probably familiar with the Duo's proposition. The second generation features a pair of 5.8-inch screens connected by a hinge. It's also running Android 11 this year, with some tweaks to improve multi-display use. Combined, the two panels offer an 8.3-inch canvas, which is slightly bigger than before. You can flip one screen all the way around to use the Duo 2 in a phone-like single-screen state, use one side as a stand to prop up the other half or have both displays facing you like a book or tablet.

Like the original, th