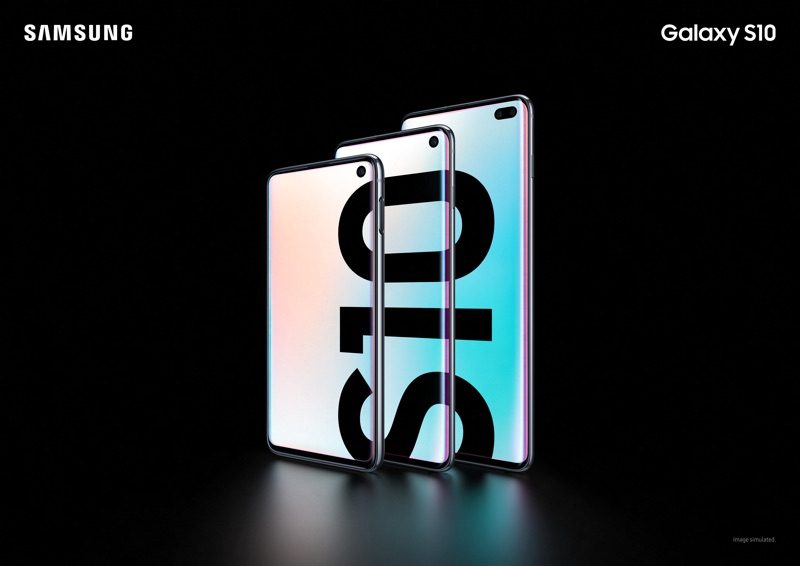 At an "Unpacked" event in San Francisco, California, Samsung today unveiled its 2019 device lineup, with a range of smartphones that will be competing with Apple's 2018 and 2019 devices.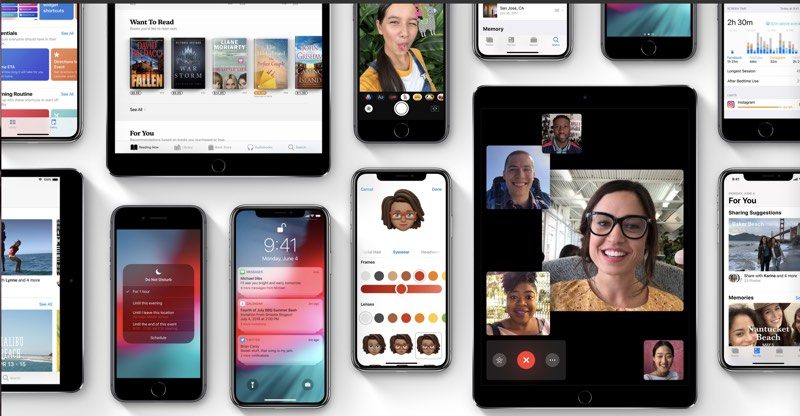 Apple today released the third beta of an upcoming iOS 12.2 update to its public beta testing group, one day after seeding the third beta to developers and two weeks after releasing the second public beta.


The foldable future is finally here.
The Daily Crunch is TechCrunch's roundup of our biggest and most important stories. If you'd like to get this delivered to your inbox every day at around 9am Pacific, you can subscribe here. 1. Google says Nest's secret microphone was 'never intended to be a secret' When Google announced earlier this month that its Nest […]
Samsung's first truly flexible device converts from a smartphone to a tablet and will be available on April 26.
When Apple launched its enterprise developer certificate program — which helps enterprises make their homegrown apps for employee use-only available through iTunes — it had to make a difficult convenience-vs.-security decision: how much hassle to put IT managers through to get their internal apps posted. It chose convenience and, well, you can guess what happened.

Media reports say pirate developers used the enterprise program to improperly distribute tweaked versions of popular apps — including Spotify, Angry Birds, Pokemon Go and Minecraft — while others used the platform to distribute porn apps along with real-money gambling apps. And all the bad guys had to do was lie to Apple reps about being associated with legitimate businesses. Apple didn't bother to investigate or otherwise verify the answers.

To read this article in full, please click here


Apple has put yet another batch of iPhone SE smartphones up for sale at its clearance store - it keeps selling them, people keep buying them, but will the company ever get the message?

People like the iPhone SE Apple invented the user interface, has developed the world's fastest mobile processor, bought us the iMac, iPhone, iPod, iPad and yet it still hasn't joined these dots: If you can keep selling a two-year old product in 2019, then there's probably a market for that product.

The iPhone SE is popular.

People like its capabilities: A couple of years old the existing model still does much of what most users need. Just because you don't see yourself as a reborn Don McCullin dedicated to capturing the world in pictures, or aren't yet ready to live like a Jetson in some augmented reality doesn't mean you don't want all the other things that make iPhones great. Mail, apps, music, web and social media is enough for many of us - what's wrong with that?

To read this article in full, please click here


The public cloud isn't the only place where cloud native Kubernetes workloads can run, as Google opens up a beta of its Cloud Services Platform bringing the Google Kubernetes Engine (GKE) to on premises deployments.
With the screen off, the Galaxy S10 is virtually indistinguishable from the Galaxy S9 . It's not until you turn it on that you notice just how different it is.

You've no doubt read about the camera hole in the Infinity-O display, Samsung's answer to the dreaded notch. Well, it's just as awkward in person as it is in pictures. Samsung was able to put the rest of the sensors—accelerometer, barometer, proximity, etc.—under the screen, but the camera isn't so easy to hide. Hence it remains as an asymmetrical eyesore in the upper right corner of the screen, like so many dead pixels.

On the S10 , the double-wide hole is particularly unsightly, as Samsung needs the space for two cameras, the second being a 3D depth-sensing lens to aid with background blur and lighting for portraits.

To read this article in full, please click here


Samsung's new flagship phone can be unlocked with an in-display fingerprint sensor, and has its own neural processing unit.
Amazon's running another of its one-day deals today, and this one's a doozy. The online retailer is throwing a massive networking and storage saleRemove non-product link with deals on routers, external and internal storage, ethernet switches, and more. This sale is big with nearly fifty items included. You won't find many SSDs available today, but the sale is still worth a look, and ends just before midnight.

To read this article in full, please click here



RELATED ARTICLES
Samsung just announced not one, not two, but four new additions to its flagship Galaxy line: the S10e, S10, S10 , and S10 5G. Want a quick at-a-glance breakdown of how they all compare? We've got you covered.
After a seemingly endless stream of leaks over the past few weeks, there was essentially zero doubt that Samsung was announcing — amongst a bunch of other things — a new pair of wireless earbuds called the "Galaxy Buds" today. Here they are. Samsung says the Galaxy Buds should be able to pull around 5 […]
Vladimir Putin has said Russia will target the US with new nuclear weapons if it deploys missiles to Europe following the demise of a major arms control treaty. In an annual speech to the federal assembly, the Russian leader on Wednesday accused Washington of planning to deploy intermediate-range missiles to the continent following its withdrawal from a bilateral agreement banning those weapons. This would put the missiles within a 10-minute flight from Moscow, creating a serious threat to Russia and compelling it to consider "symmetrical and asymmetrical actions" in response, he said.  "Russia will be forced to create and deploy types of weapons that can be used not only against those territories posing a direct threat to us, but also against those territories where the decision-making centres are," Mr Putin said, referring to the United States.  Russia and the United States have had hundreds of nuclear missiles pointed at each other since the Cold War, but Mr Putin's speech also detailed a bevy of new weapons Russia is developing, including hypersonic weapons and a nuclear-powered underwater drone. His comments marked an escalation in rhetoric from earlier this month, when he announced only a "symmetrical" response to Donald Trump's suspension of US participation in the Intermediate-range Nuclear Forces treaty signed by Ronald Reagan and Mikhail Gorbachev in 1987. Besides ceasing to observe the agreement, Russia would create a land-based version of its Kalibr cruise missile, he said at the t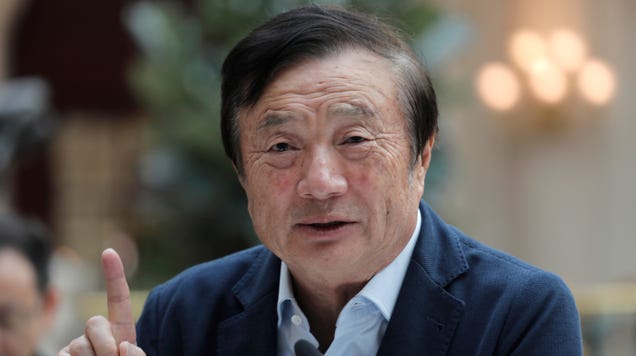 Amid a firestorm of legal and political salvoes fired at Huawei by the U.S. government, Huawei CEO Ren Zhengfei insisted this week that "there's no way the U.S. can crush us" while denying that his company will give China's government backdoor access to its next-generation 5G network.

Read more...


While composing an email, you see autocomplete suggestions that match your writing style. When you insert an image into a presentation, the software makes cropping and layout suggestions. If you forget to respond to an important message, it reappears at the top of your inbox with a reminder.To read this article in full, please click here

(Insider Story)
The problem of edge security isn't unique - many of the issues being dealt with are the same ones that have been facing the general IT sector for decades.

But the edge adds its own wrinkles to those problems, making them, in many cases, more difficult to address. Yet, by applying basic information security precautions, most edge deployments can be substantially safer.

More about edge networking

How edge networking and IoT will reshape data centers Edge computing best practices How edge computing can help secure the IoT The most common IoT vulnerability occurs because many sensors and edge computing devices are running some kind of built-in web server to allow for remote access and management. This is an issue because many end-users don't - or, in some cases, can't - change default login and password information, nor are they able to seal them off from the Internet at large. There are dedicated gray-market search sites out there to help bad actors find these unsecured web servers, and they can even be found with a little creative Googling, although Joan Pepin, CISO at security and authentication vendor Auth0, said that the search giant has taken steps recently to make that process more difficult.

To read
Windows users still running Windows 7 already face a deadline of Jan. 14, 2020, when Windows 7 support expires. But if you routinely block updates, break that habit briefly to allow an upcoming March patch. Otherwise, Windows 7 support will effectively stop in July.

Here's what's going on: Microsoft delivers updates using either the SHA-1 or SHA-2 encryption algorithm for security's sake. But the company recently decided to phase out support for SHA-1 entirely in an upcoming security update, due to begin delivery on March 12. That update will mark Windows' shift to using the more secure SHA-2 hash algorithm. In July, Microsoft will begin delivering Windows 7 security updates using SHA-2. The upshot: if your Windows 7 PC hasn't installed the March 12 update enabling SHA-2 support by July 16, your Windows updates will effectively end.

To read this article in full, please click here



RELATED ARTICLES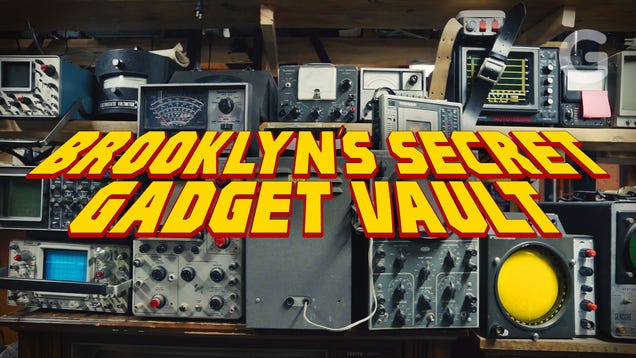 Have you ever watched a show like Mad Men and wondered where they found those early Xerox machines? Or where The Americans got their hands on all the Reagan-era IBMs that you thought would be piled in a landfill? Well, there's a good chance these historically-accurate gadgets came from a massive warehouse in…

Read more...


Cisco said today it had closed the $2.35 billion deal it made for network identity, authentication security company Duo.

According to Cisco, Duo's zero trust security model authorizes secure connections to all applications based on the trustworthiness of users and devices. Duo's cloud-delivered technology lets IT professionals set and enforce risk-based, adaptive access policies and get enhanced visibility into users' devices and activities.  As more devices come onto the network remotely this issue takes on more importance.

"Outdated devices are particularly vulnerable to being compromised, which can easily spiral into a full-blown, major breach," wrote Richard Archdeacon, Duo Advisory CISO about a recent Duo study on remote access security.   "Organizations don't necessarily need to block individuals from using their personal devices, but they do need to re-shape their security models to fit these evolving working practices…If you don't know what's connecting to the network, how can you protect data from being compromised? "

To read this article in full, please click here



RELATED ARTICLES