The Apple Watch Series 7 is available now. Here's what you need to know about trading in your old Apple Watch.

RELATED ARTICLES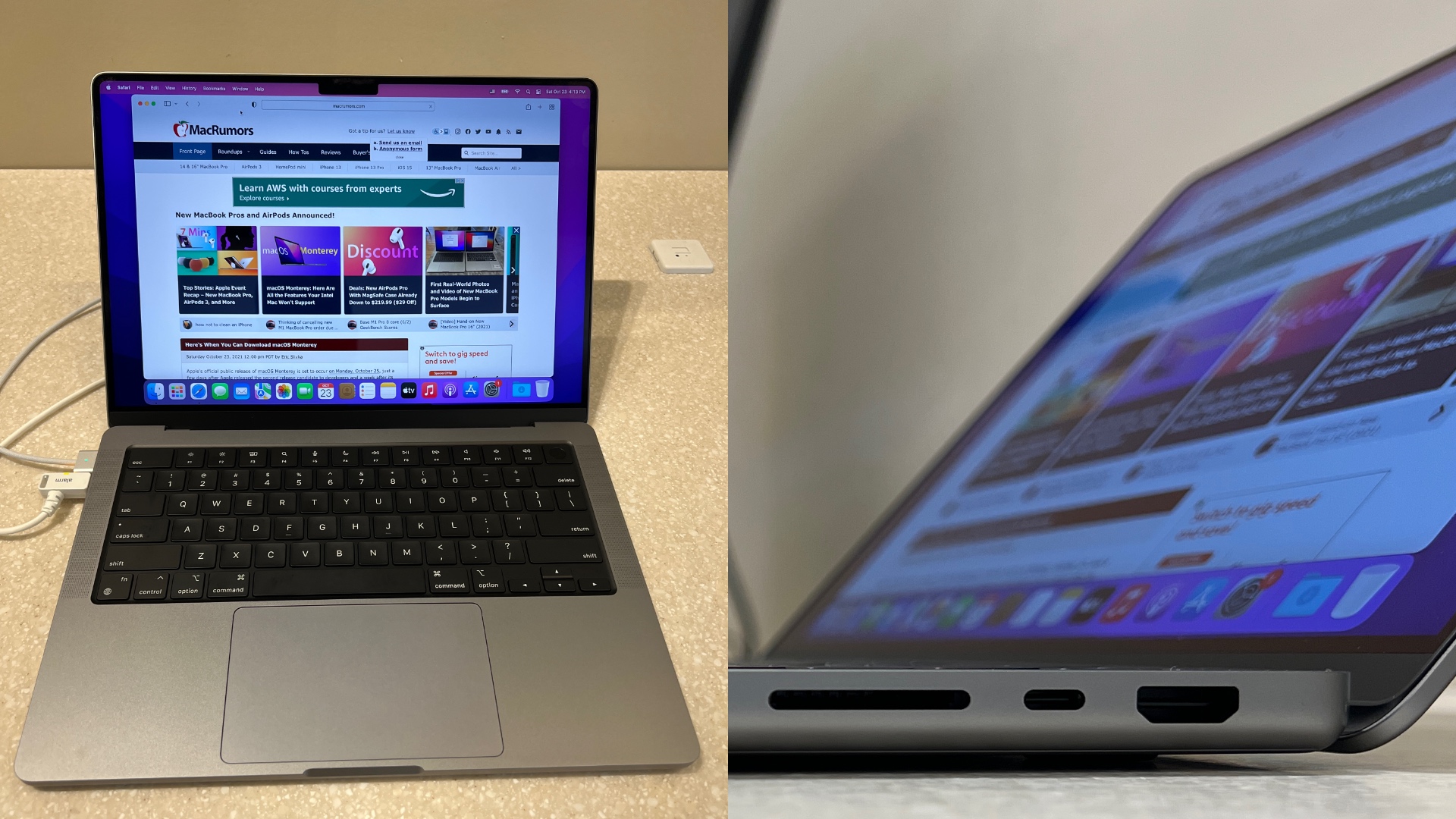 Ahead of an official launch later this week, new images sent to MacRumors show the new 14-inch MacBook Pro on display at an authorized Apple Retail provider, offering us an even closer look at Apple's entirely revamped MacBook Pro.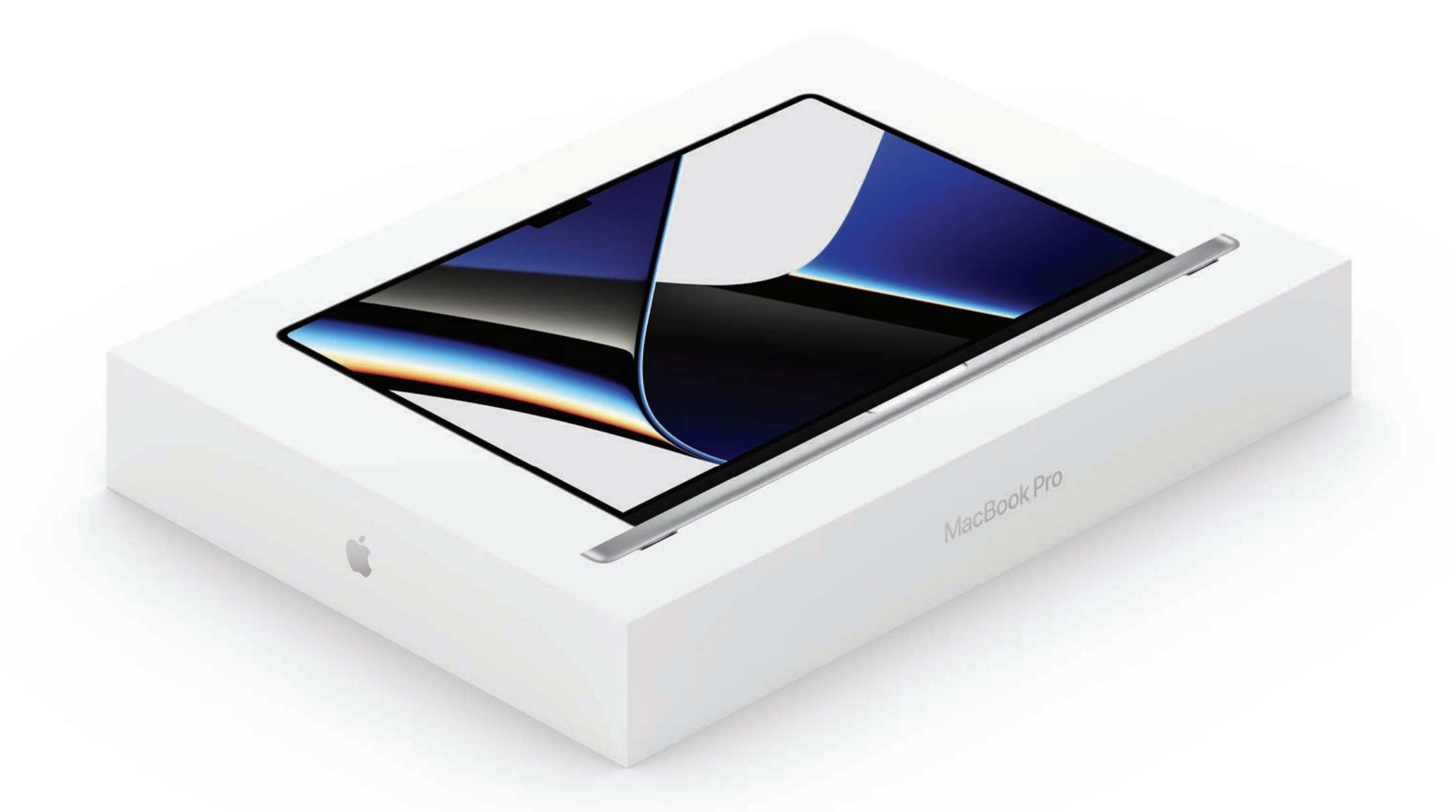 Ahead of a Tuesday release, the new 14-inch and 16-inch MacBook Pros are now starting to ship to customers who were lucky enough to get an early delivery date, as availability of the new Macs seemingly continues to be low.
— Opaque Sphere (@OpaqueSphere) October 23, 2021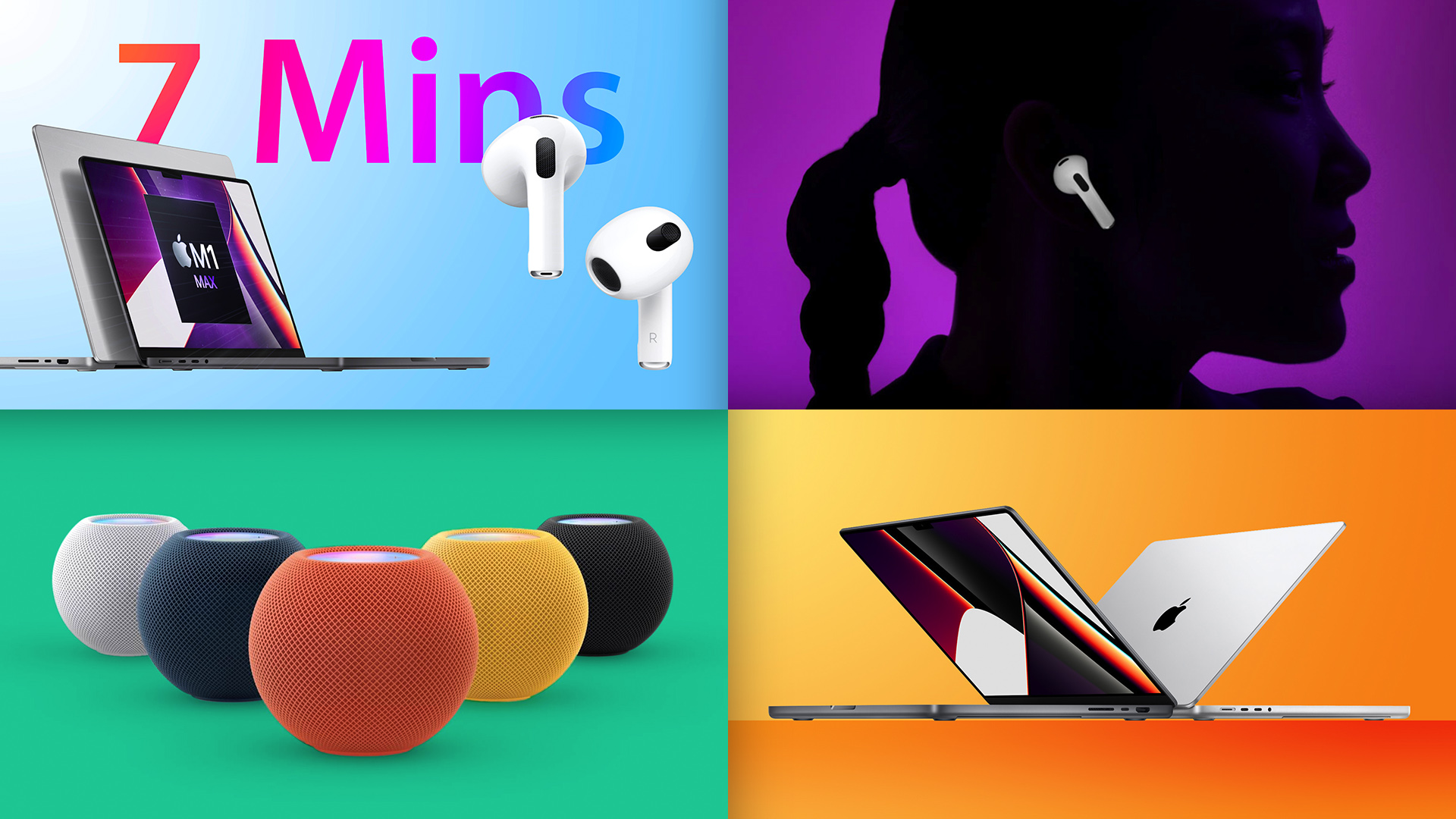 The news this week was dominated by Apple's Monday event, with the company spending most of its time talking about the new MacBook Pro models with M1 Pro and M1 Max chip options, although we did get a few other announcements at the event.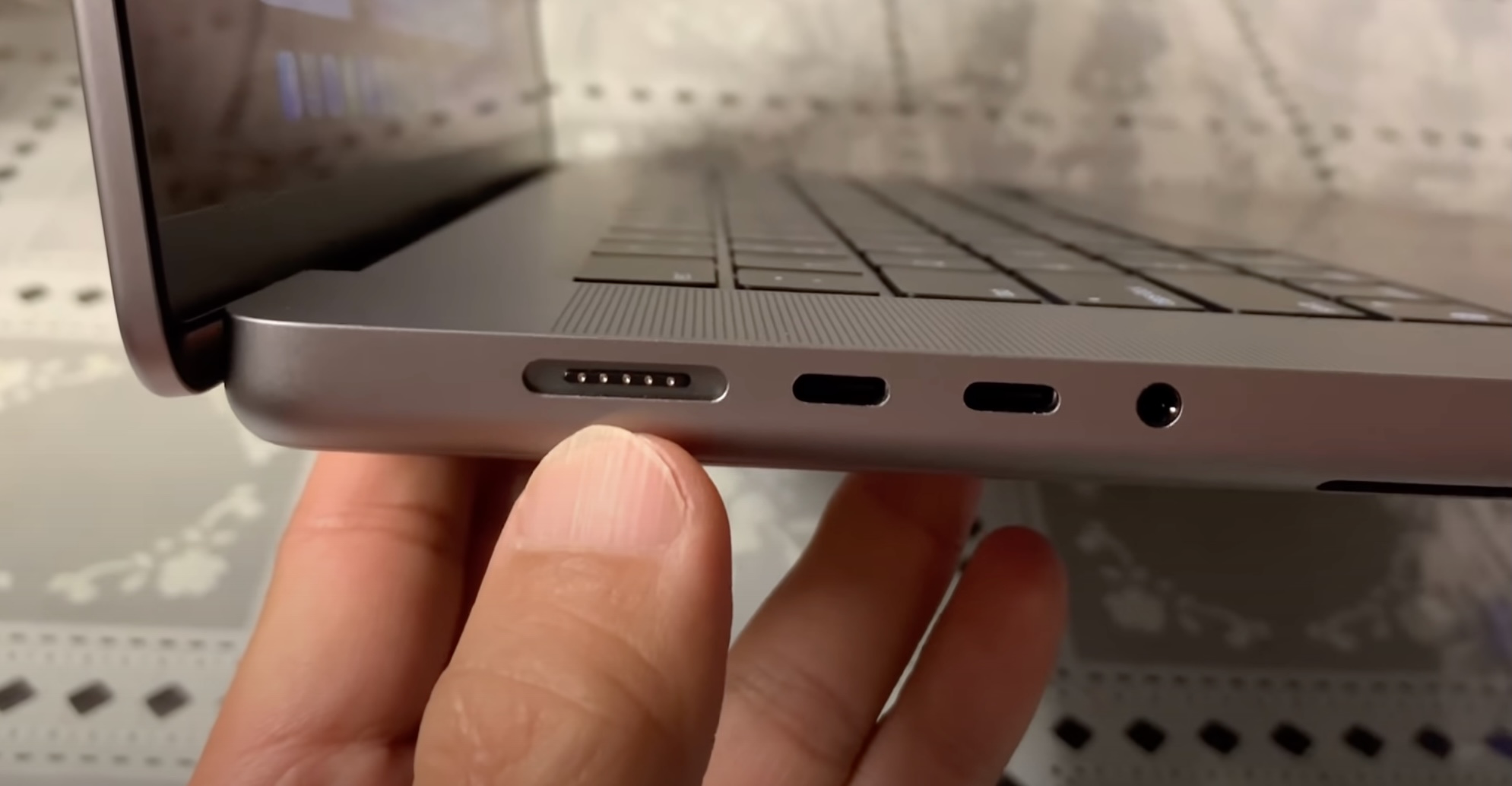 A new video posted to YouTube today offers viewers perhaps the best real-world look yet at Apple's latest 16-inch MacBook Pro.


Apple's new 14-inch MacBook Pro gets its first price break, and there are even bigger discounts on Windows laptops and 2-in-1 convertibles.
Apple has yet to issue a mandate similar to Google's that would require all employees to be vaccinated, but it's tightening its COVID-19 protocols nonetheless. According to Bloomberg, the tech giant will start requiring all unvaccinated corporate employees to be tested for COVID-19 every time they have to work in the office instead of working from home. Back in September, Bloombergreported that Apple asked employees to share their vaccination status voluntarily. Those who refuse to share their vaccine status will also have to undergo daily testing, while vaccinated office workers will only have to do rapid testing once a week. 

The company's retail store employees, however, won't be subjected to daily tests despite having consumer-facing jobs. Unvaccinated staff members are required to be tested twice a week. Like Apple's office workers, vaccinated staff will only have to undergo weekly rapid testing. It's unclear if the tech giant will ever issue a COVID-19 vaccine mandate, but the Biden administration previously gave all federal contractors a December 8th deadline to require all their employees to be inoculated against the virus. As Bloomberg notes, Apple sells products to the US government.

For now, Apple has reportedly given employees an October 24th deadline to report and show proof of their vaccination status, so it could implement the new rules starting on November 1st. Unvaccinated employees will have to pick-up at-home rapid tests from Apple offices and stores, do the test themselves and then report their results through an internal app.


At its event on Monday, Apple announced new 14- and 16-inch MacBook Pros powered by their new M1 Pro and M1 Max chips. Benchmarks for the M1 Pro are nearly double that of the M1, and the M1 Max is even more powerful. As Apple continues on its two-year transition to Apple silicon, its chips' specs outperform those of competitors. Still, not everyone wants or needs a Mac, and Intel has its own super fast chip in the works. So, how can Apple continue to innovate upon its system-on-a-chip architecture, and will the company continue to outpace competition? Macworld executive editor Michael Simon and Computerworld executive editor Ken Mingis join Juliet to discuss what Apple's new MacBooks suggest about the future of the Mac, what that future means for competitors and what users should consider before upgrading. 

To read this article in full, please click here


At I/O 2021, Google reiterated its commitment to Matter with a handful of smart home-related Nest and Android updates. If you need a refresher, Matter was known as Project CHIP, or Connected Home over IP, before a rebranding this past May. It's a pact between some of the biggest companies in tech, including Google, Amazon and Apple, that aims to bring standardization to the fragmented smart home space. When it launches in the first half of 2022, it will support a variety of voice assistants and networking protocols, including Alexa, Google Assistant, Siri as well as WiFi, Thread and Bluetooth LE.

At its simplest, the promise of Matter is that you'll be able to buy a new device and it will simply work with your existing smart home setup. To support that vision, Google is introducing new tools to help developers build and integrate Matter devices into its wider smart home ecosystem. It starts with a new but familiar name for the company's smart home devices and developer platform: Google Home. "By bringing our platform and tools under the same roof, it gives us a simpler way to show you why and how integrating your devices with Google Home makes them more accessible and helpful across the Google ecosystem," the company said.

As part of the rebranding, will launch a redesigned Developer Center early next year. It says the dashboard will include everything developers need to build devices and applications that work with the wider Google Home ecosystem. It will support Matter at launch and Google will release two software development kits. T