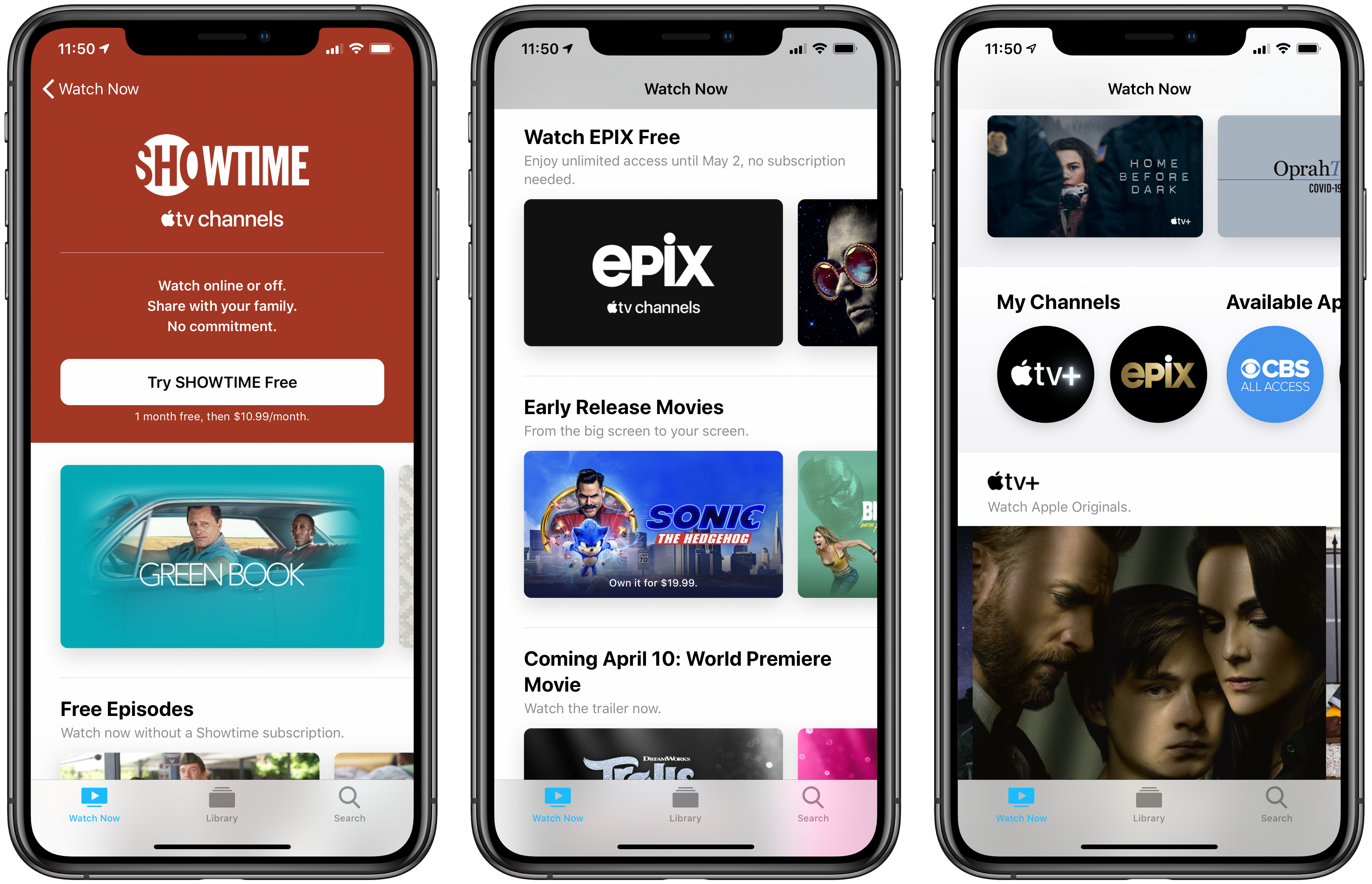 EPIX is currently offering free access to its catalog of movies and TV shows through the Apple TV Channels feature in the TV app, and many additional services are also offering extended free trials.



RELATED ARTICLES
This week... how the COVID-19 outbreak is impacting apps and the wider mobile app industry, more leaks about the new version of iOS, Apple bought Dark Sky, and more.
Hey, good morning! You look fabulous. Engadget's review of the first iPad ten years ago lauded its potential, even if the first version of tablet software couldn't do much for one's productivity. Since then, Apple has slowly gotten aroun...

RELATED ARTICLES
The $4.99-a-month service includes more than 110 games.
Google uses its ad-tracking data to provide a glimpse at how the world is responding to coronavirus, the CDC changes its tune on face masks and Apple accidentally reveals that AirTags are coming. Here's your Daily Crunch for April 3, 2020. 1. Google is now publishing coronavirus mobility reports, feeding off users' location history Google […]
Zoom has decided to cease development of new product features so it can focus on fixing various privacy and security issues.

The company has seen a surge in the use of its platform in recent weeks, as self isolation in response to the Covid-19 pandemic ramps up the demand for video software. As its popularity has boomed - both for business and personal use - and the company's stock price rocketed, underlying vulnerabilities in the platform have become apparent. 

[ Related: 7 Zoom tips for working from home ] "Zoom-bombing," where intruders have been able to access video meetings that were not password protected, has led to serious privacy concerns, with uninvited attendees harassing online A.A. meetings and church meetings, for example. The FBI this week warned of unauthorized access to virtual classrooms and recommended that users change security settings to protect meetings. 

To read this article in full, please click here


Google, Microsoft and Mozilla have each issued reprieves to Transport Layer Security (TLS) 1.0 and 1.1, aged encryption protocols that were to be bounced from browser support in March, because of the COVID-19 pandemic.

By common agreement, Google's Chrome, Microsoft's Internet Explorer (IE) and Edge, and Mozilla's Firefox were to disable support for TLS 1.0 and 1.1 early in 2020. They, along with Apple - which produces Safari - announced the move a year and a half ago, noting then that the protocols had been made obsolete by TLS 1.2 and 1.3.

To read this article in full, please click here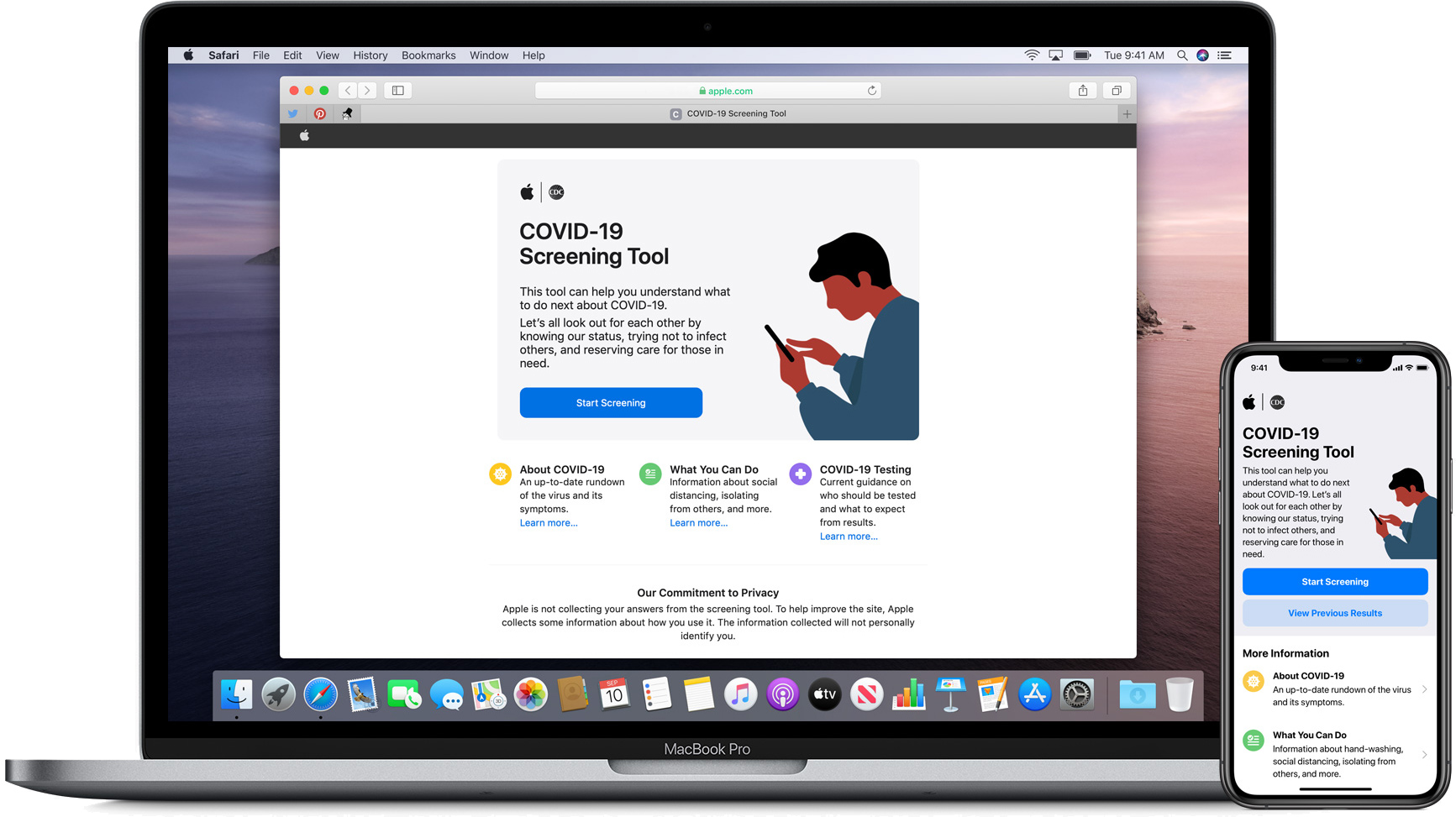 Four U.S. senators, Bob Menendez, Kamala Harris, Cory Booker and Richard Blumenthal, on Friday sent a letter to Apple CEO Tim Cook expressing concern over "the safety and security of Americans' private health data" in regard to the recently released COVID-10 website and app, reports Bloomberg.


I didn't see this as an enterprise-focused story at first, but a recent compromise between Amazon and Apple shows how communication can help even opposing businesses solve problems and grow value.

Amazon and Apple make a deal Amazon this week suddenly began permitting Prime subscribers to access and purchase content from Prime using the iOS app.

To the vexation of many users, this wasn't possible before. You had to visit Amazon's site on a computer, purchase the item you wanted, and only then could this be accessed using an iOS device, including Apple TV.

The process was annoying, and was purely driven by the two billionaire multinationals arguing over who would get to keep a share of the purchase price.

To read this article in full, please click here


These days, any connected device with a microphone could arguably be treated with suspicion, from smart speakers to phones to computers. Apple helped to address privacy concerns in 2018 by adding a feature that disconnects MacBook microphones when th...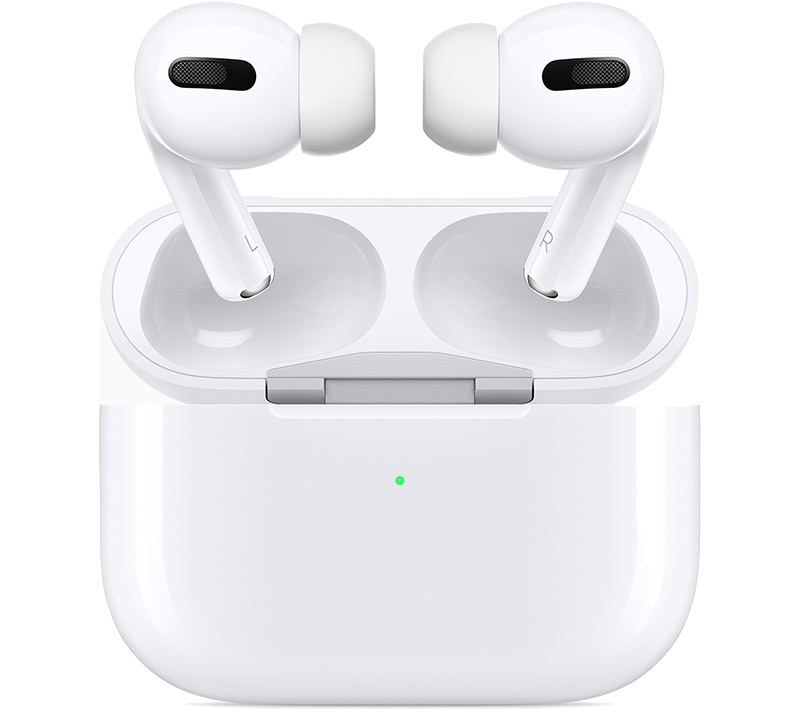 Apple's AirPods Pro have returned to their low price of $234.98 on Amazon, down from $249.00. At about $14 off, this remains the lowest price we've ever tracked for a brand new model of the AirPods Pro among the major Apple resellers online.