Another busy day of Summer Game Fest events is upon us, with the Wholesome Direct, Future Games Show and OTK Games Expo streams running back to back. You'll be able to watch everything right here starting at 12PM ET.

Wholesome Direct will kick things off with a parade of nearly 80 indie games, with a focus on upbeat and cozy titles. It will showcase the "incredible range of themes, styles and perspectives that games have to offer." One notable game that will make an appearance is the wonderful Unpacking. Developer Witch Beam is promising a big announcement that won't be an expansion, but it says this is "something that a lot of folks have been asking for."

At 1PM ET, it's time for the Future Games Show. The stars of Insomniac's Spider-Man games, Yuri Lowenthal (Peter Parker) and Laura Bailey (Mary Jane Watson), are hosting the stream, which will run for around 70 minutes and feature more than 50 multi-format games. The show will include more than 10 world premieres and a VR spotlight. Titles that will be featured includeLords of the Fallen, Stray Gods (in which Bailey appears), Warhaven, Pacific Drive and C-Smash VRS.



RELATED ARTICLES
One of the biggest reveals from a generally muted SGF showcase was gameplay footage from Mortal Kombat 1. Technically the 12th mainline game restarts the entire universe. Liu Kang, once mortal, is now a fully-fledged god of fire, and he's rerolled the realm.

This means fan favorites like Sub Zero and Scorpion are back, but now, they're siblings. The development team has decided to shake up the plot and reinvent characters for this 2023 reboot. Alongside this new world and character dynamics, MK1 also introduces a new feature to fights in the form of Kameos. After choosing a character, you're able to select a guest fighter to back you up during the fight. Summonable by a single button (R1 on PlayStation), you can combine it with back and forward inputs to trigger multiple different moves. There are also Kameo throws and fatalities, all-in-all adding more versatility and flexibility in fights. Want to make sure you can block a character's jump attacks? Get Jax on deck so he can suplex them to the floor. Need to match a projectile-flinging character? Summon Sonya.

We got to play with four different characters (and a trio of 'Kameo' assistants), trying out several different combinations and trying to see all the Kameo fatalities we could. Engadget's Brandon Quintana is a long-standing MK fan. He lays out why the game delivers on what he wanted - while thrashing me in the process. Mortal Kombat 1 will launch this September 19th, 2023 on PC, PS5, and Xbox Series X and S.

Ca
As long as they also wear an Oura ring, you can share health data including Sleep, Readiness and Activity scores with friends and family. Here's how.
The Summer Game Fest party keeps rolling today with the Tribeca Games Spotlight. Unlike many of the other Summer Game Fest showcases, Tribeca has already announced which games it will feature. As in previous years, the festival is highlighting games with a focus on artistic storytelling. You can watch the stream below at 3PM ET.

Arguably the most prominent game of the bunch is The Expanse: A Telltale Series. This is a prequel to the Amazon Prime show of the same name. You'll play as Camina Drummer (Cara Gee). Players will have to make tough choices that impact the future of a crew of space scavengers. There should be more exploration than in previous Telltale titles as well. Telltale will release the game in chapters every two weeks starting on July 27th.

There will be fresh looks at Stray Gods, a "roleplaying musical" that features much of the cast of The Last of Us, and Goodbye Volcano High, a narrative adventure game that first emerged during a PlayStation presentation three years ago. A Highland Song has been on my radar for a while, and we'll find out more details about the so-called rhythm survival platformer during Tribeca's event.

The stream will highlight a few other games, including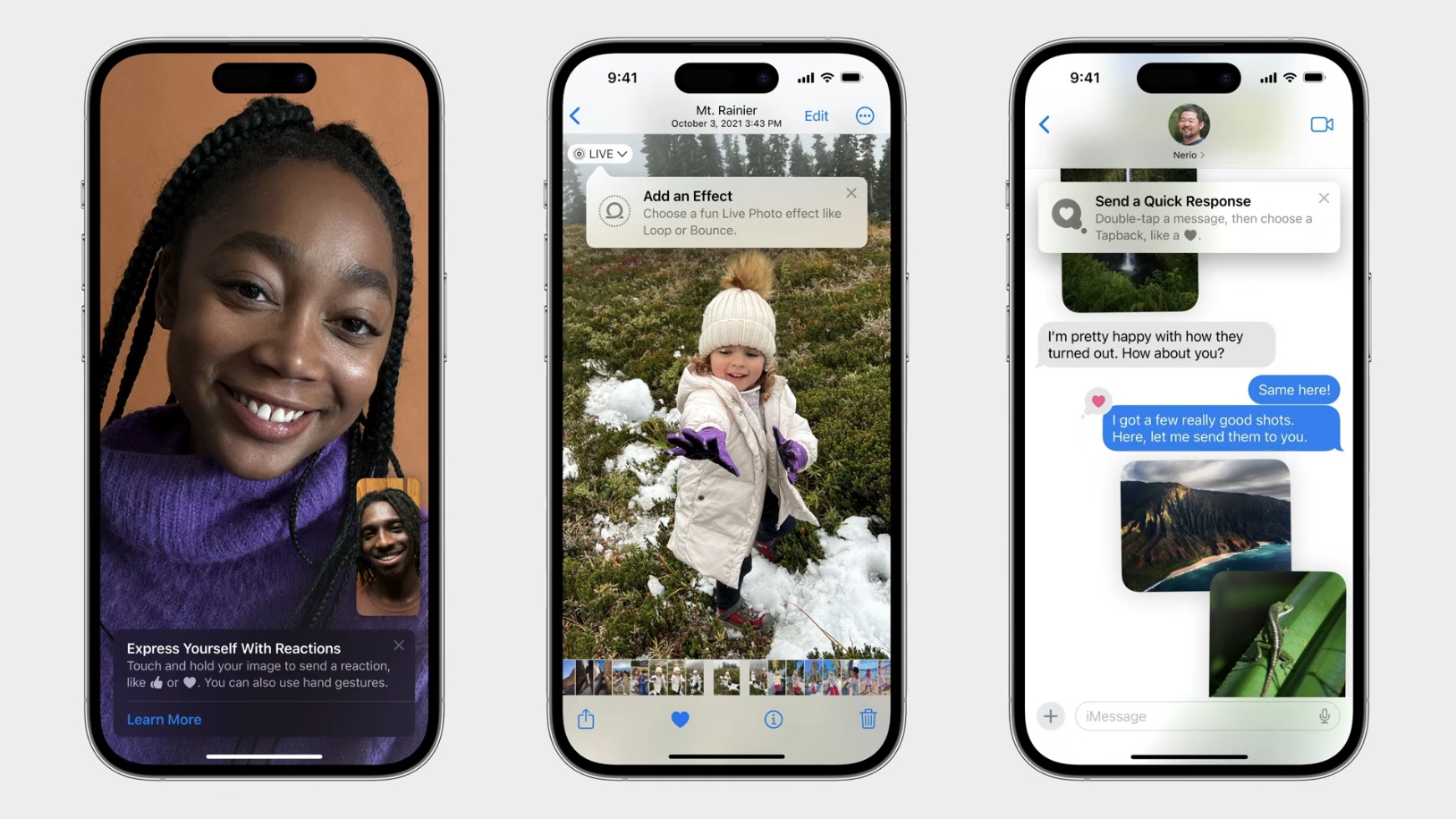 Apple at WWDC this week announced a new TipKit framework that will allow developers to offer tips in their apps on iOS 17, iPadOS 17, macOS Sonoma, watchOS 10, and tvOS 17. These tips can help to surface hidden features, highlight brand new features, show a faster method of accomplishing a task, and more.


As GM adopts Tesla's EV charging standard, here's how to use the Tesla supercharger with your EV via an adapter.
Here's how poor air quality affects your health and how to stay safe.

RELATED ARTICLES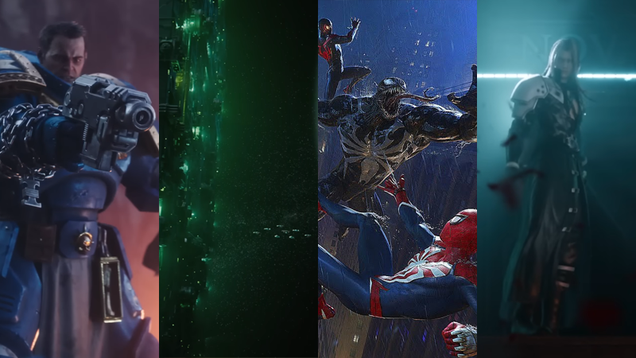 Last night, as is his wont, video games statesman-apparent Geoff Keighley went on a stage with a bunch of dudes to show off tons of new video game trailers and announcements for Summer Games Fest 2023, the first in a salvo of conferences to make up for the cancellation of the traditional E3 expo. Here's some of the…

Read more...


Modern electric vehicles aren't very practical for endurance races due to the long charging times, but Toyota may have an alternative. Its Gazoo Racing unit has unveiled a GR H2 Racing Concept that's designed to compete in the Le Mans 24 Hours race's new hydrogen car category. The automaker isn't divulging specs, but the appeal is clear: this is an emissions-free car that can spend more time racing and less time topping up.

Toyota doesn't say if or when a race-ready GR H2 will hit the track. The machine is built for "future competition," the brand says. Don't be surprised if Toyota refines the concept before bringing it to a Le Mans race.

The company is no stranger to low- and zero-emissions motorsports. The brand has been racing a hydrogen engine Corolla in Japan's Super Taikyu Series since 2021, and its GR010 hybrid hypercar took the top two overall podium spots at last year's Le Mans. A purpose-built hydrogen car like the GR H2 is really an extension of the company's strategy.

The announcement comes at a delicate moment for Toyota. The make is shifting its focus to EVs after years of resisting the segment in favor of hybrids and hydrogen cars. At the same time, new CEO Koji Sato wants to be sure hydrogen remains a "viable option." The GR H2 may be a hint as to how Toyota tackles this dilemma: it can keep using hydrogen in categories where fast stops are important, such as racing and trucking, while courting a passenger car market that insists on EVs like

Battery life, ergonomics, and specs are all worthy of consideration. Basically, the laptop needs to perform well and travel easily. But if you're feeling overwhelmed by all the choices out there, don't sweat it, as we've done most of the heavy lifting for you. See our recommendations below for the ultraportable laptops that our expert reviewers have deemed best.

For even more buying recommendations, see our roundup of the best laptops, which covers the full range of laptop sizes, prices, and purposes.

Updated 06/06/2023: We've added the Asus Zenbook S 13 OLED as our new choice for best Asus ultraportable. Read our summary below to learn more about this excellent ultraportable with a gorgeous OLED screen.



It's easy to groan when Apple describes the Vision Pro as a "spatial computer." Isn't it just a high-end mixed reality headset? To a degree, yes. You can play games, create content and be productive on a much cheaper device like the $299 Meta Quest 2. And if you're a professional who needs to get serious work done, wearables like the Quest Pro and Microsoft's HoloLens 2 can already handle some of those duties. There's not much point to buying Apple's offering if you just want a refinement of the status quo.

However, it would be wrong to say that the Vision Pro is just a faster, prettier version of what you've seen before. In many ways, Apple's headset concept is the polar opposite of Meta's — it's building a general computing platform that encompasses many experiences, where Meta mostly sees its hardware as a vehicle for the metaverse. And Microsoft's HoloLens is courting a completely different audience with different needs. So, Apple already stands out from the herd simply by embracing a different mixed reality philosophy.

Software: A complete platformApple
Google Meet, the company's answer to Zoom and Microsoft Teams, just got an update that makes the picture-in-picture (PiP) feature far more useful. Specifically, a new set of controls makes it easier to multitask during a meeting while remaining present and participating in video conferences, according to Google's Workspace Update blog post.

With the picture-in-picture window open, there's now a control that lets you "raise your hand," use PiP while in meeting chat, turn captions on and off, resize the picture-in-picture view more effectively and access flexible layouts, the company said. Google shows exactly how it works in the GIF below, as a user drafts an email while still being able to see his colleagues and remain present in the video chat. Should you need to make a point, you can still raise your hand and access other controls. 

GoogleThat's a big change from the last version, which offered limited resizing options and a fixed aspect ratio. In addition, the previous controls only let you leave the meeting or turn the camera/microphone on and off. While a relatively small change, it makes the app far more useful from a productivity standpoint (or lets you play the
Office 365 and Microsoft 365 subscribers get more frequent software updates than those who have purchased Office without a subscription, which means subscribers have access to the latest features, security patches, and bug fixes. But it can be hard to keep track of the changes in each update and know when they're available. We're doing this for you, so you don't have to.

Following are summaries of the updates to Office 365/Microsoft 365 for Windows, with the latest releases shown first. We'll add info about new updates as they're rolled out.

Note: This story covers updates released to regular Office 365/Microsoft 365 for Windows subscribers. If you're a member of Microsoft's Office Insider preview program or want to get a sneak peek at upcoming features, see the company's "Release notes for Office for Windows Desktop (Beta builds)" page.

To read this article in full, please click here


For the first time, Apple is allowing iPhone users to download the developer beta version of iOS for free.